Create Outstanding Product Shots in Seconds With PSDCovers
Creating high quality 3D product mockups is a ton of work. I used to do print design work for various major store brands and I spent hours and hours toiling away in attempts to build attractive Photoshop mockups of various products.
If only PSDCovers.com had been around back then! This awesome resource is loaded with free packaging and product mockups that you can instantly apply your designs to in Photoshop. Sound too good to be true? Read on to see how it works.
Get unlimited downloads of 2 million+ design resources, themes, templates, photos, graphics and more. Envato Elements starts at $16 per month, and is the best creative subscription we've ever seen.
PSDCovers.com
PSDCovers isn't a web app or a complicated piece of software, it's a simple website that's overflowing with unbelievably great free downloads.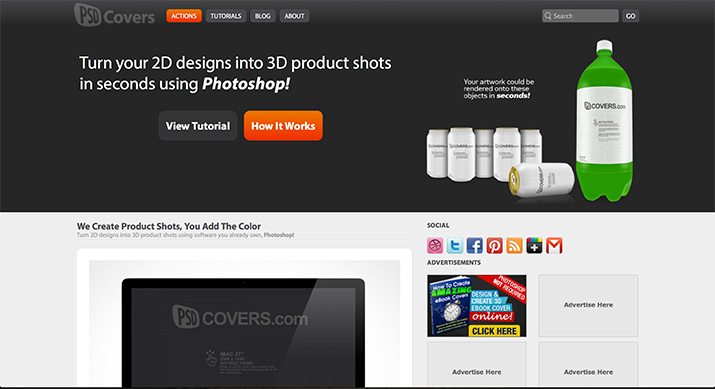 What you get in your download is a set of Photoshop actions that help you take a flat piece of artwork and mold it onto a faux 3D product shot. The quality of the resources here is super impressive, especially considering the fact that they're free.
What's On The Site?
So what kind of product mockups are on the site? All kinds! Whether you're mocking up a can of chili, book, iPad, disc or bottle of soda, this site has what you're looking for, often presented at multiple angles. Here's a sample of a few different items that you'll find on the site, just to give you an idea of the variation and quality.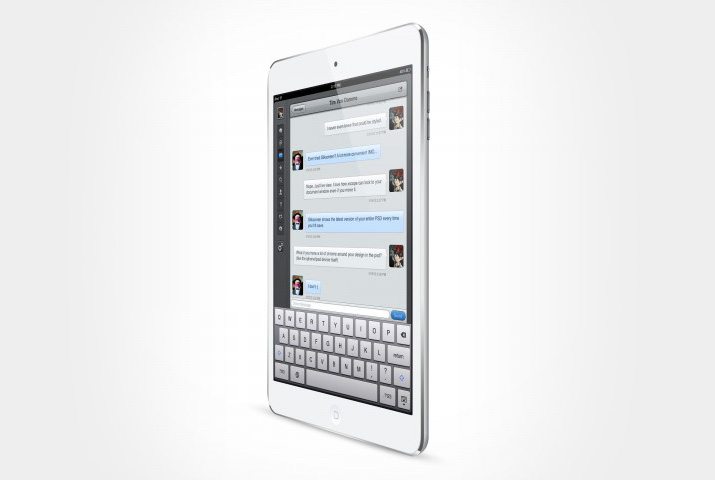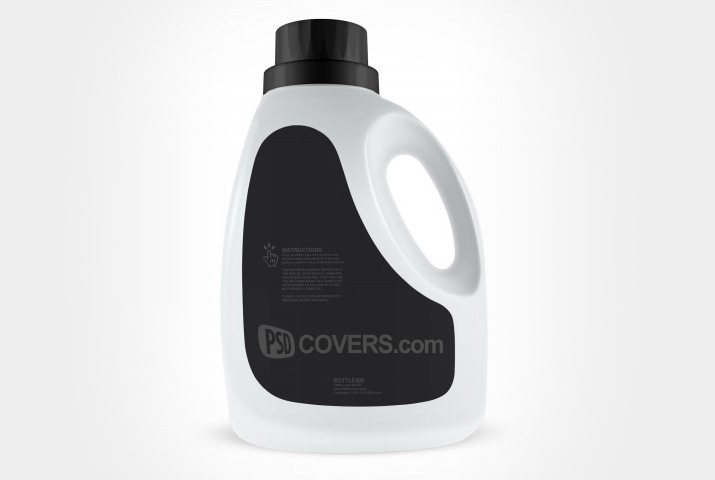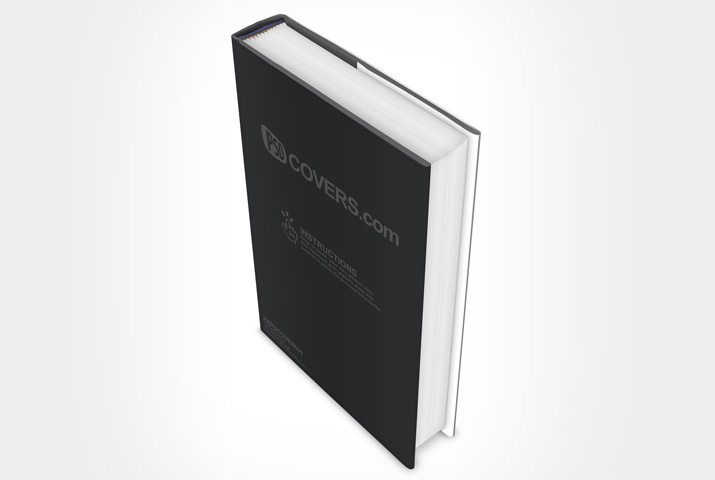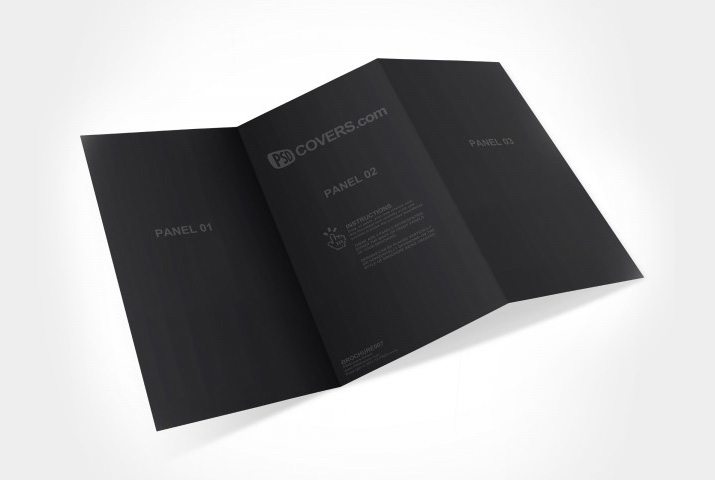 Let's Make One!
Now that you have a good idea of what the site is and what you can expect to find there, let's walk through a sample workflow to see just how easy it is to create your own awesome mockup.
Step 1. Download a Product
The first thing that you need to do is locate and download the item that you want to build. You can use the integrated search feature or browse by product category by clicking one of the tags shown below.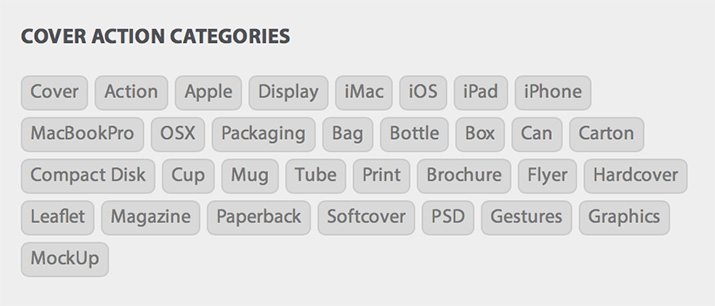 I decided to go with a nice bag shot that looks primed for some salty snack food. You can find and download this item here.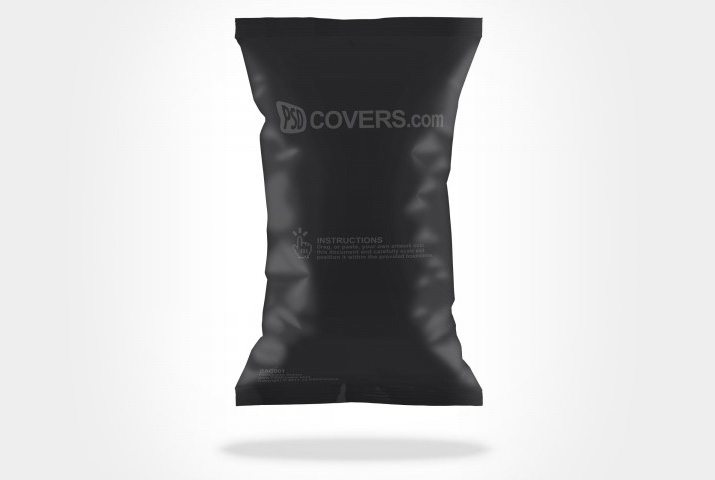 Step 2. Install the Actions
Once you've downloaded the set of Photoshop actions, all you have to do to install them is locate the file in your downloads folder and double click it. Photoshop will take care of the rest.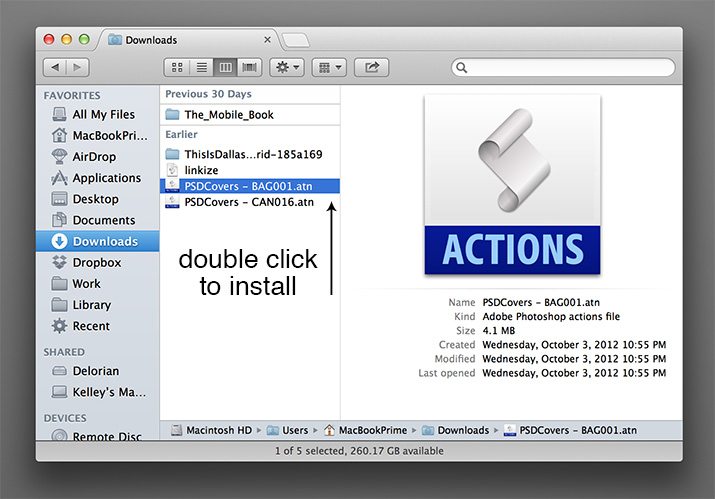 Step 3. Play the First Action
Typically, a download will include a set of two actions. The first action creates a canvas where you can place your flat artwork. The second action will then convert your flat artwork to a stylized product shot while you sit back and sip your morning coffee.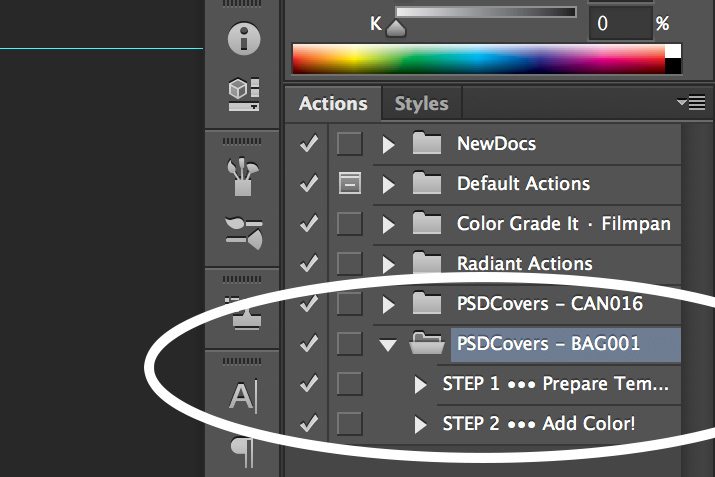 To get started with our bag, play the first action in the downloaded set, which will set up our starting canvas. By default, this will contain some placeholder artwork and basic instructions for how to use the file.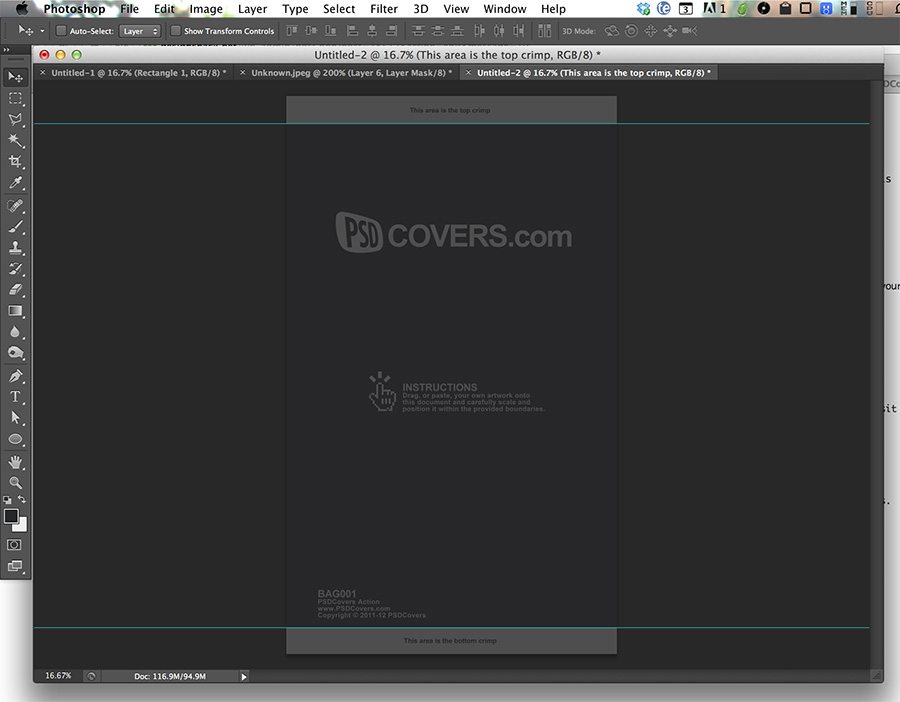 Step 4. Create a Background Fill
Now it's time to create our own bag artwork. Delete all of the current layers in the PSD and toss in a texture to completely fill the canvas, like so: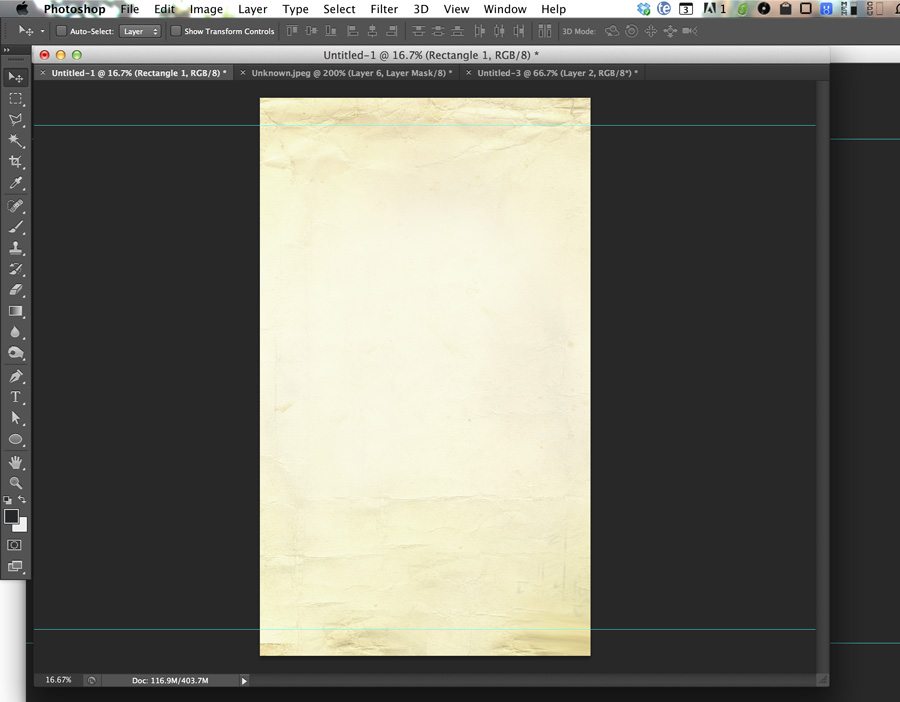 The texture that I chose can be found here and was created by "pinkorchid_too." Feel free to change these next few steps up and go your own way, they're merely for the sake of example.
Step 5. Add a Pretzel
We're going to make this a bag of pretzels, so find a photo of a pretzel like this one by Lara604 and place it nice and large near the center of your canvas.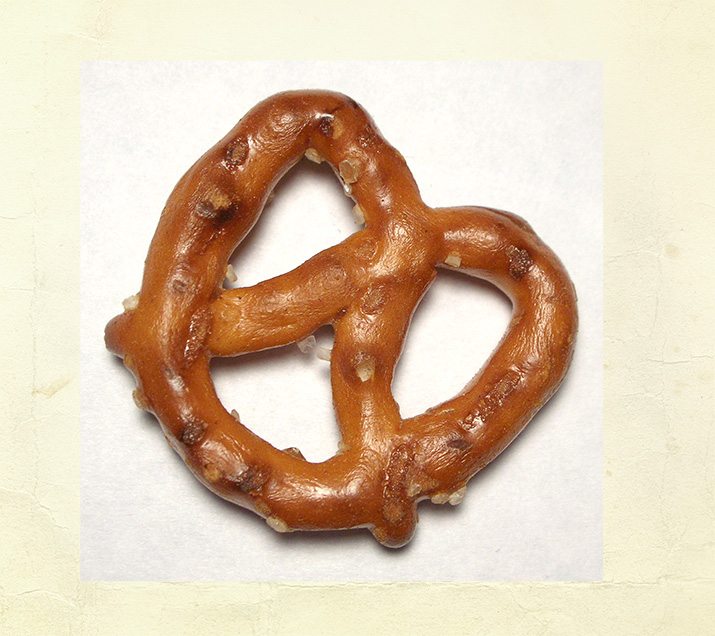 As you can see, the problem with this pretzel photo is that it's on a white background. We can fix this pretty easily though in just a few steps. First, set the pretzel photo to Multiply. This will cause the white pixels to become transparent, which is a step in the right direction but doesn't completely eliminate the background from view.
To eliminate some more of the background, go to the "Blending Options" for that layer, which is found under the Layer Effects menu at the top of the list.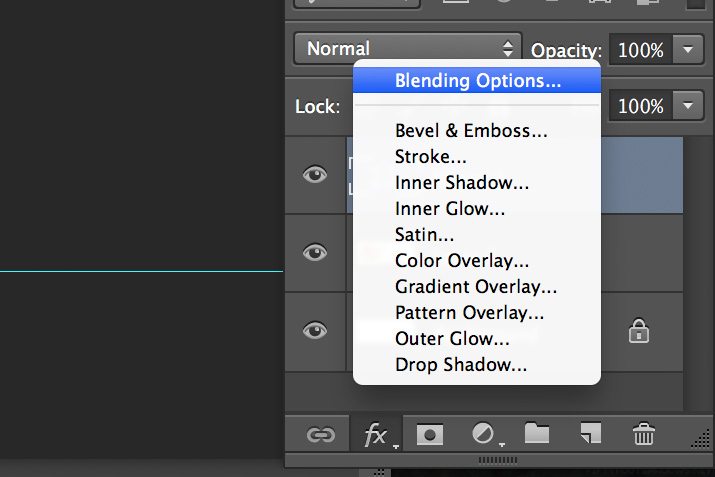 At the bottom of this menu, you'll see a section titled, "Blend if gray". Hold down Option (Alt), click the left half of the top, rightmost arrow and drag it to the left as I've shown in the image below. As you can see, this further helped blend some of those gray areas into the background.
To clean up the rest of the darkening around the pretzel, slap on a layer mask and paint with a large, soft, black brush around the edges of the photo until the image blends nicely into the background.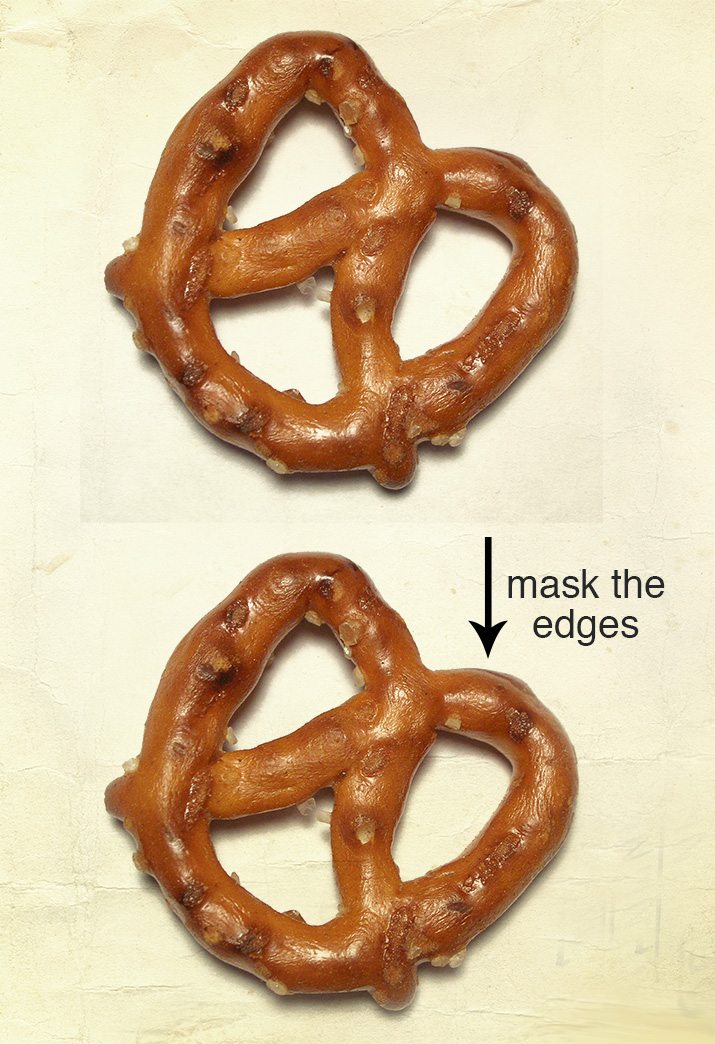 Step 6. More Pretzels
Now that you have your pretzel blending nicely into the background, duplicate it a few times. Scatter the various pretzels around the center of the canvas, rotating and flipping at random to add variation. Do whatever you can to reduce the obviousness of the fact that we're only using one image.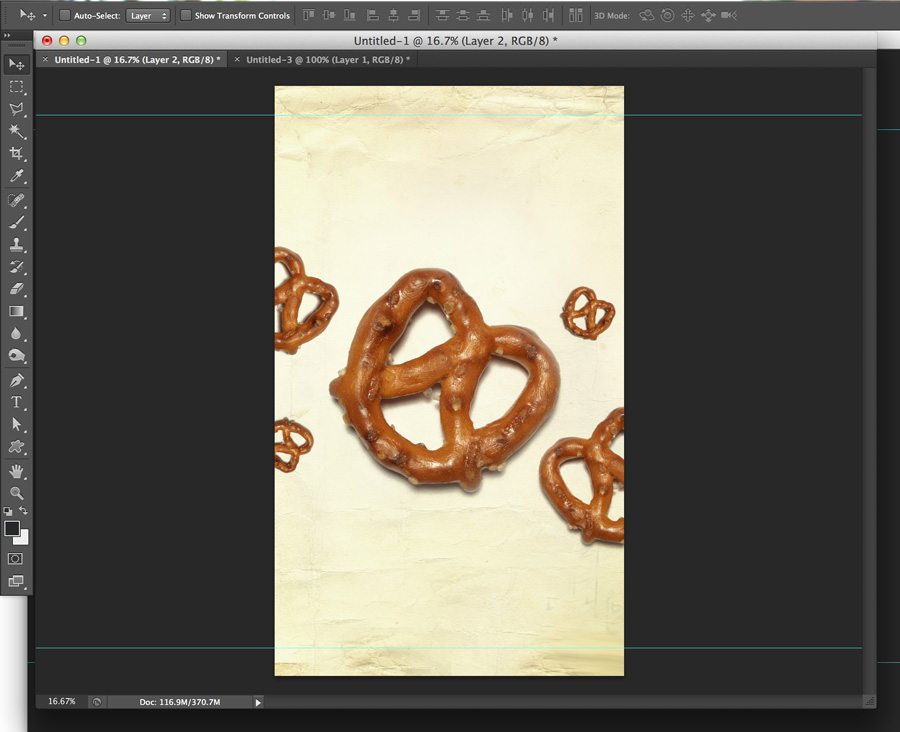 If I were doing this for a commercial project, I'd take the time to shoot multiple pretzels, but this is fine for our sample project.
Step 7. Add a Headline
Next, type out a headline for the product name. Make it nice and large and place it above the pretzel images. I used the typeface Homestead, made it black, set it to Color Burn, and reduced the layer fill to 90% (not the opacity, the fill, there's a big difference when you're working with blending modes).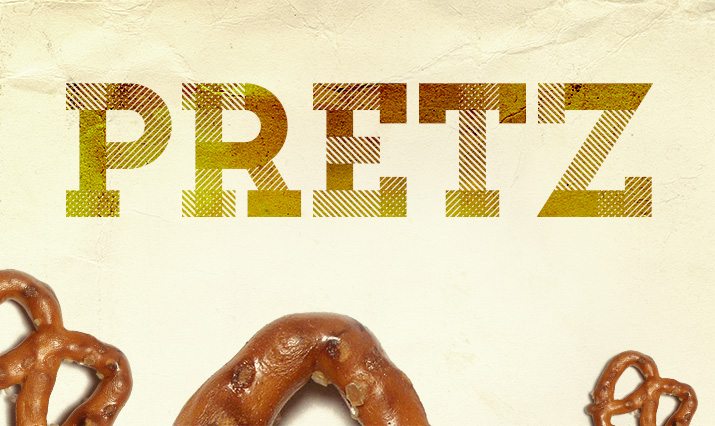 Step 8. Darken the Top and Bottom
To finish off our bag artwork, darken the top and bottom of the package where the guides are. These areas represent the crinkled edges of the bag, which makes them a prime spot for some color variation.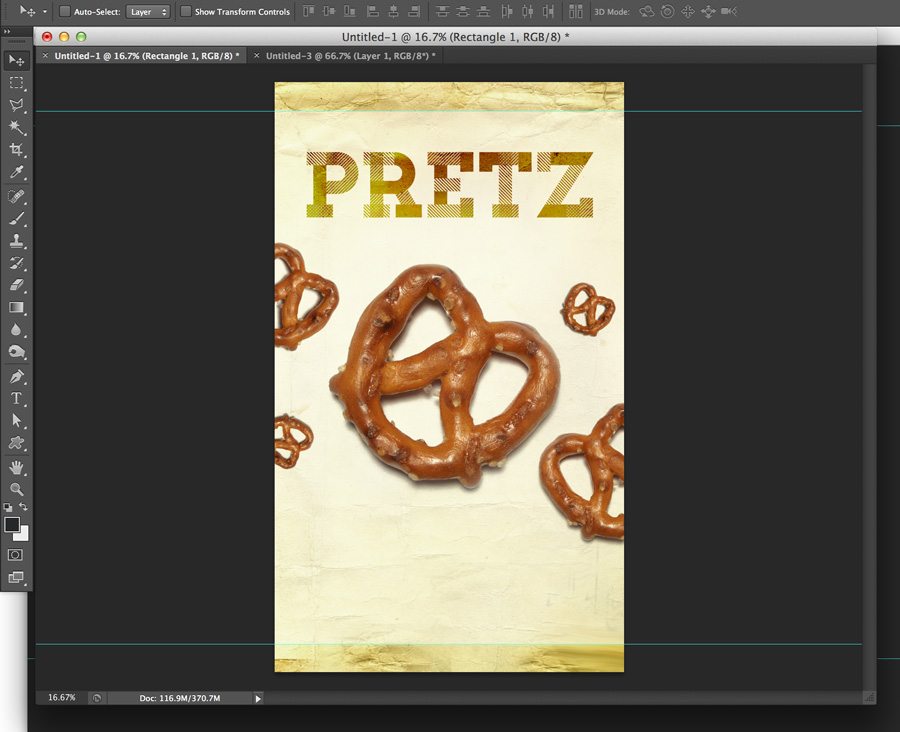 To do this, I basically used the same technique as I did on the type. Create a rectangle, make it black, set the blending mode to Color Burn and reduce the fill to 45%.
Step 9. Play the Second Action
We could keep adding detail to this design all day, but I'm eager to see the fruits of our labor so let's move on. It's time to play that second action, which will create a new document (it's a good idea to save the old one) and automatically apply our artwork to the bag shape that we saw in the preview.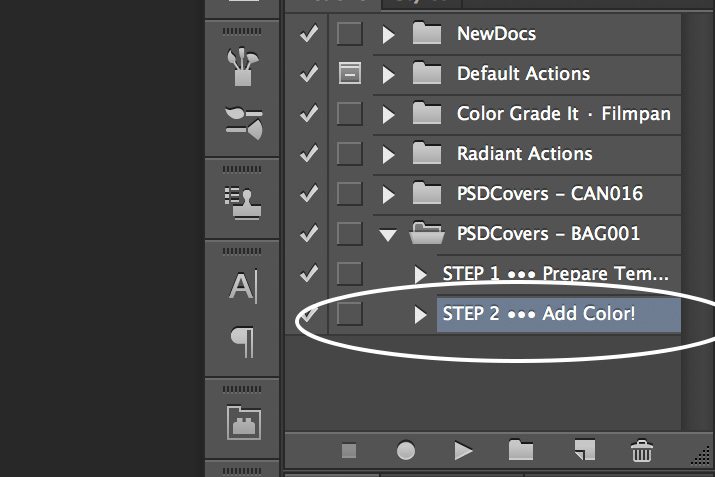 All Finished!
Given that this is one of the more complicated product shots, it'll actually take a good thirty seconds or so for the action to run its course, but the end result is well worth the wait. Here's our custom artwork, wrapped perfectly around a decently believable three dimensional product shot! How awesome is that?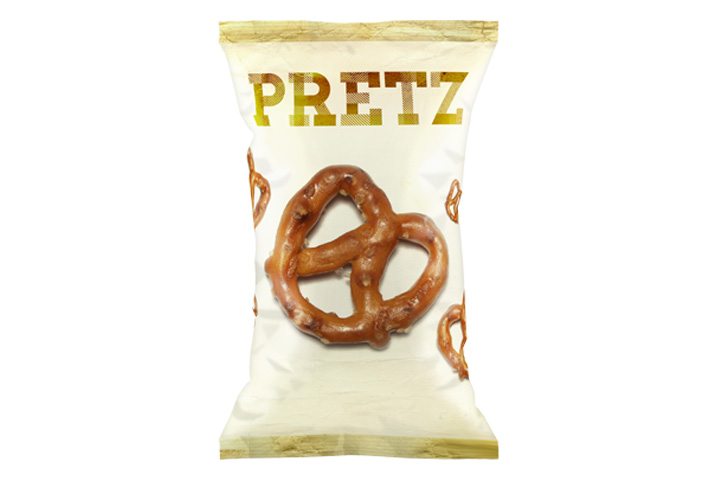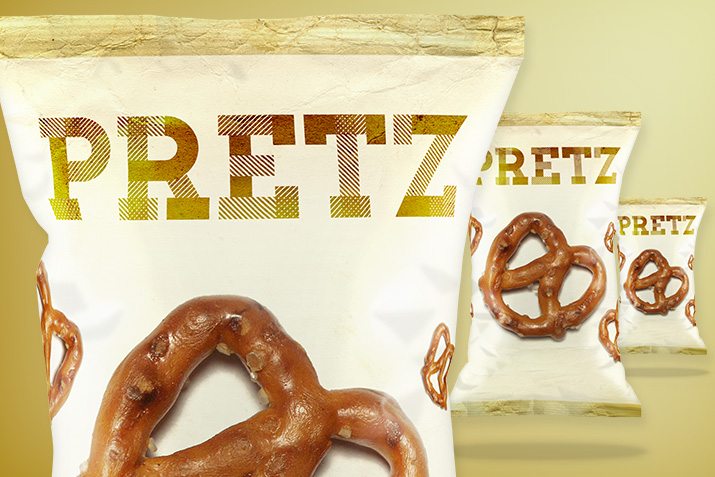 Go Try It!
I'm blown away by the quality of the resources on PSDCovers. Not only are they gorgeous, they're extremely easy to use. Even a Photoshop novice could figure out the workflow fairly easily. The fact that they're all free makes this a site that you simply have to add to your bookmarks.
The best part about PSDCovers is that the author makes these actions available for commercial use. You can place these products right onto a professional billboard (they're nice and large) or magazine ad, just be sure to read the rules carefully here. Now go and make something cool!