Inkscape vs Illustrator: Should You Switch to the Free Alternative?
With 20 years of updates, improvements, and enhancements, Inkscape is now a formidable competitor to Adobe Illustrator. But is it worth switching over to this free Illustrator alternative? Let's find out.
Some of the recent Inkscape updates introduced a series of useful features to the vector graphics editor that gave more than a few reasons for graphic designers to consider it as a solid Illustrator alternative.
Inkscape also has a sleek new user interface with a modern look that enhances the user experience. It finally added a new Shape Builder tool along with a pattern editor. And performance has been improved significantly.
All the more reasons to give this completely free open-source graphics editor a try. Let's see how Inkscape compares to Illustrator and figure out if it has what it takes to challenge Adobe's software.
Envato Elements gives you unlimited access to 2 million+ pro design resources, themes, templates, photos, graphics and more. Everything you'll ever need in your design resource toolkit.
Inkscape Vs Illustrator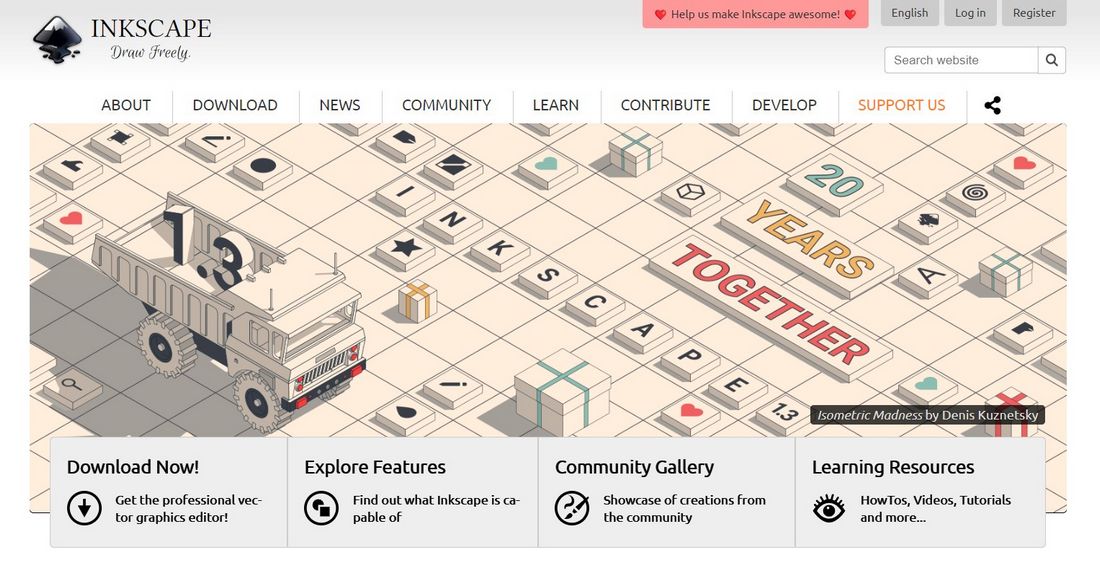 Adobe Illustrator has been the "industry-leading vector graphics software" for many decades. Even though there are many great alternatives out there, competing with a billion-dollar company for innovation was never an option for any new startup.
However, as an open-source project that runs on user contributions and donations, Inkscape has provided designers with a way to avoid paying for subscriptions to access a similar software for free over the past 20+ years.
Inkscape can't compete with Illustrator in terms of versatility and advanced features, such as the newly introduced AI tools. But it offers you the base software with all the necessary tools for professional work.
User Interface & Ease of Use
One of the best features of Adobe Illustrator is its user interface and the ability it provides to customize your workspace. Adobe improved the Illustrator UI with many enhancements over the past few decades and it's now as smooth as it gets.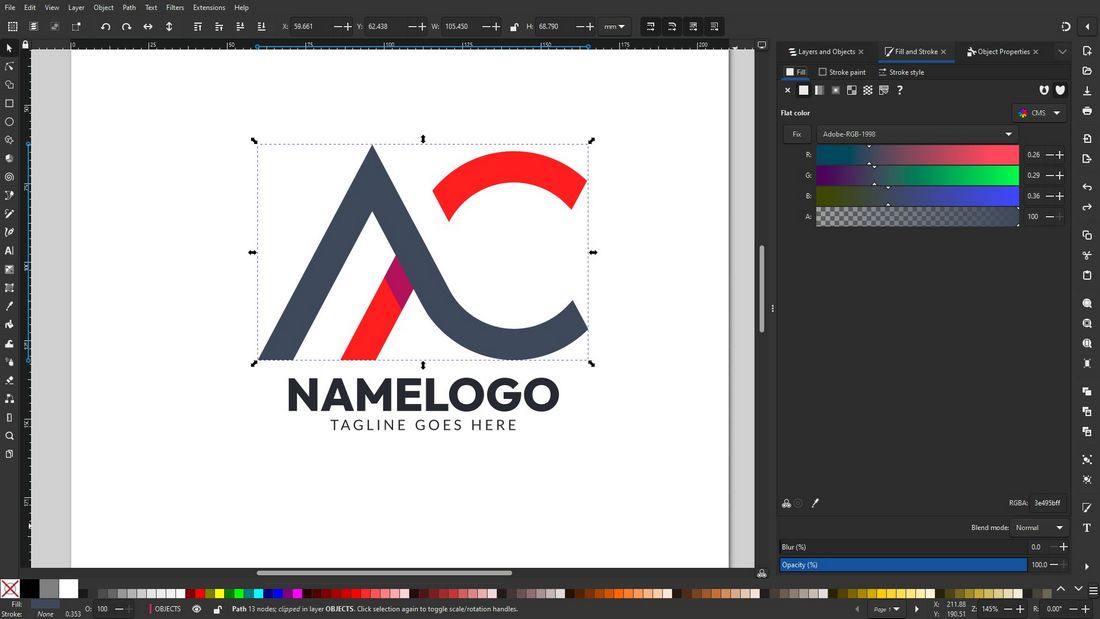 Inkscape took a much slower approach but its user interface is now in a much better place than it was a few years ago. The tool palette is well-organized and offers a much better workspace environment for professionals.
New tools are being added to Inkscape with every major update. The most recent 1.3 version update brought the much-requested shape builder tool to the software. Illustrator already had this tool for a while. But it's nice to see Inkscape slowly catching up.
Compatibility and Resource Intensity
Adobe Illustrator is well-known for being a resource-intensive software that requires high-end hardware to run properly. When rendering large-scale graphics, the software often performs horribly on low-end computers. And it's been an issue for most beginning designers for a long time.
Inkscape, on the other hand, is known for its lightweight design. Some of its older versions are still capable of running on Windows XP. The new 1.3 version requires at least Windows 8.1 and 4GB of RAM. It's also available on Linux.
Drawing Tablet Support
Being able to use a drawing tablet with your graphics editor is a must for all types of designers. Thankfully, both Inkscape and Illustrator support drawing tablets.
Illustrator, however, takes the lead in this area with support for a wide range of drawing tablets from various manufacturers. It always works flawlessly, even with illustrator brushes downloaded from third-party marketplaces.
Inkscape is fully compatible with popular drawing tablets, like the Wacom Intuos, and has pressure sensitivity support as well. Although, it's known to have issues recognizing the tablets at times.
File Format Support
As a professional vector graphic designer, you'll have to work with various types of file formats, sometimes even with raster graphics file formats. Adobe Illustrator does an impressive job with its extensive file format support, even for formats such as Photoshop PSD, PDF, EPS, SVG, and more.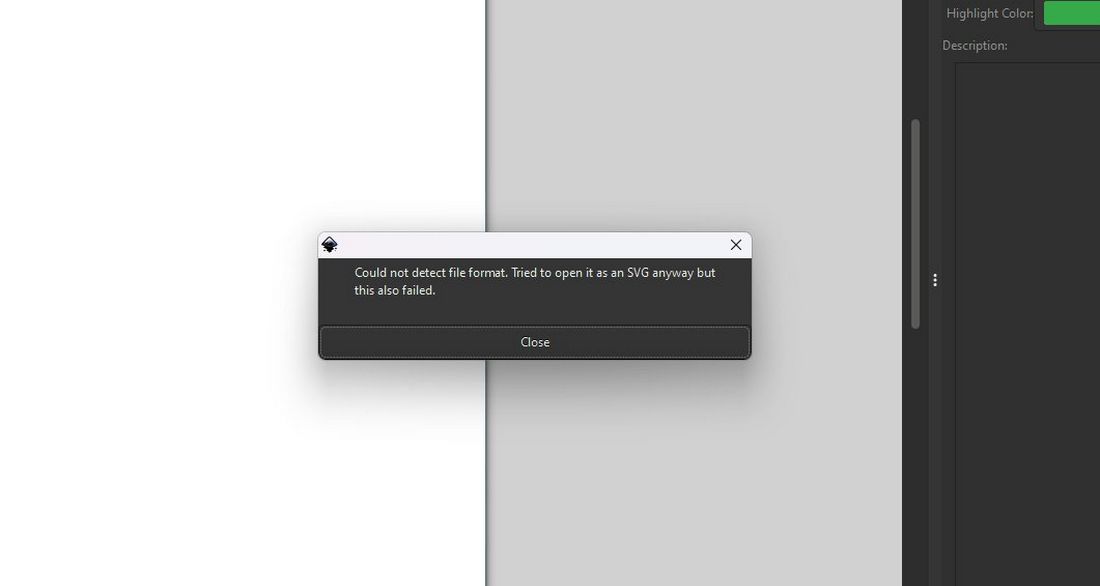 Unfortunately for Inkscape, this is an area where it falls behind. While Inkscape supports all popular image formats, it is still not compatible with the popular EPS file format. There are workarounds for accessing these files but it can be a hassle at times.
Inkscape does support Adobe Illustrator AI file format. However, some AI files from newer versions of the app could also cause issues sometimes.
Tutorials, Templates, and Resources
Inkscape is fairly easy to learn compared to Adobe Illustrator. And there's no shortage of tutorials and guides on YouTube for learning the ropes of Inkscape. Even though most of the guides are slightly outdated, they will help you get a head start. Sadly, the lack of good online courses and programs for Inkscape is a bit disappointing.
Not being able to use EPS file format means you will run into trouble when using templates from third-party marketplaces as most of them usually come in EPS format.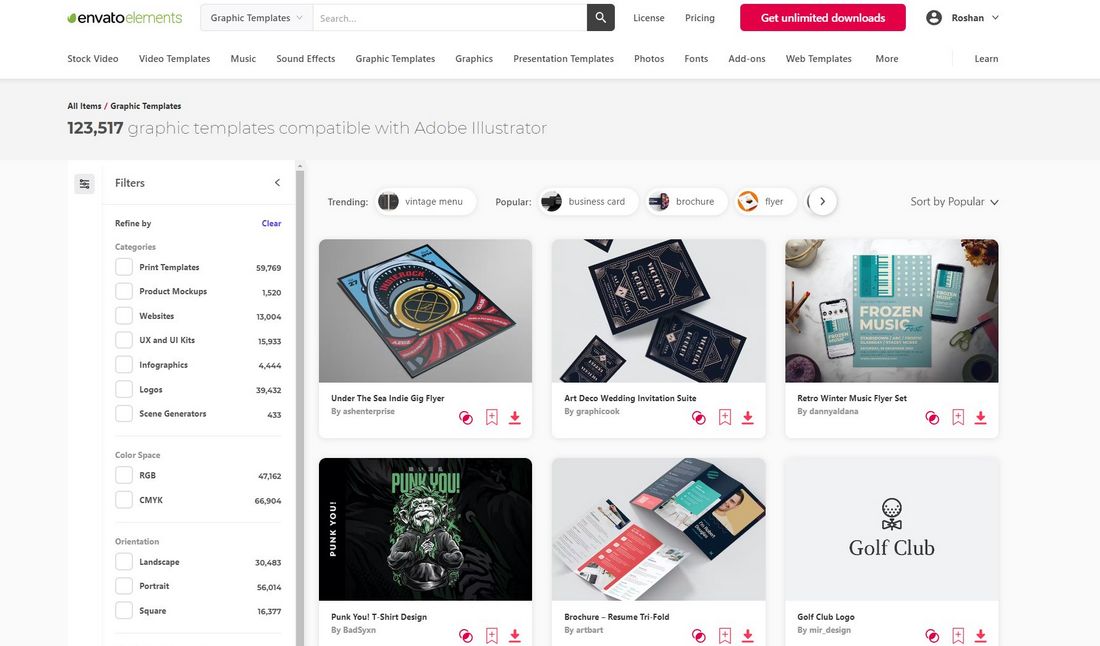 On the other hand, you will find thousands of templates and resources for Illustrator on third-party websites and marketplaces.
Free Vs Subscription
Pricing is an important factor when deciding which software to use and fully commit to. Because in the long run, subscription plans can be quite costly. This is one of the reasons why many professionals consider switching to free alternatives like Inkscape.
Inkscape is an open-source project. It has been free for all these years and it always will be.
Adobe Illustrator costs $20.99 per month (yearly subscription) or $240 per year (pre-paid) just to access the software. You can no longer own Adobe software. Once the subscription expires, you won't be able to access it.
Inkscape still follows an old-school practice. Once you download the software, it's yours to keep and use however you like. You can even download older versions of the software to use on low-end systems.
Should You Switch to Inkscape?
Inkscape is a very capable vector graphics editor that's capable of many different tasks. It has all the tools you need to create complex logo designs, posters, stationery designs, and everything in between.
Especially for freelancers, it's a cost-effective software for delivering quality work. Inkscape is also a great option for beginners to learn vector graphic design without having to commit to a paid subscription plan that keeps you locked to one platform.
However, the lack of file support and compatibility issues with templates makes Inkscape less attractive to many professionals. Especially when working with clients or sharing files with colleagues, you might run into trouble.
Having said that, it's worth checking out Inkscape especially since it's completely free to download and use. Even if you're fully committed to Adobe Illustrator, you can use both software for different tasks. For example, Inkscape is much faster and performs better even on low-end systems, making it a great option for quick design and editing work.
And, if you're a Linux user, you won't find a better vector graphics editor than Inkscape on the platform.
5 Great Inkscape Tutorials for Beginners
If you're thinking about trying out Inkscape, be sure to check out these beginner-friendly tutorials.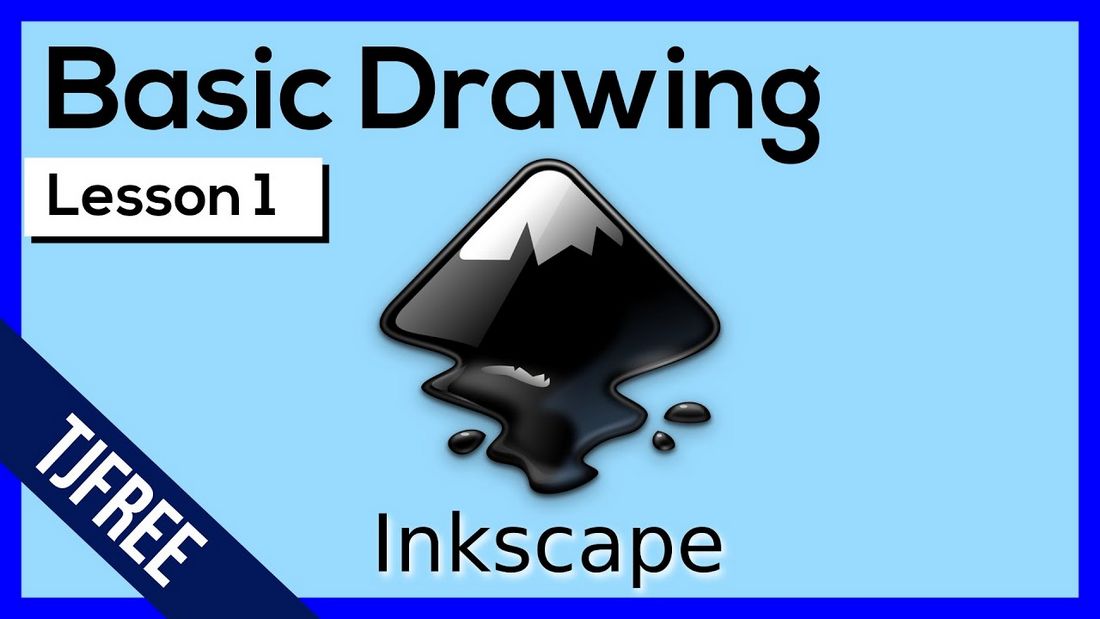 This is an entire series of beginner tutorials for Inkscape. It includes more than 80 videos covering everything from the basics of the user interface to drawing your own 2D character in Inkscape. The videos are, however, a little outdated but the information is still relevant.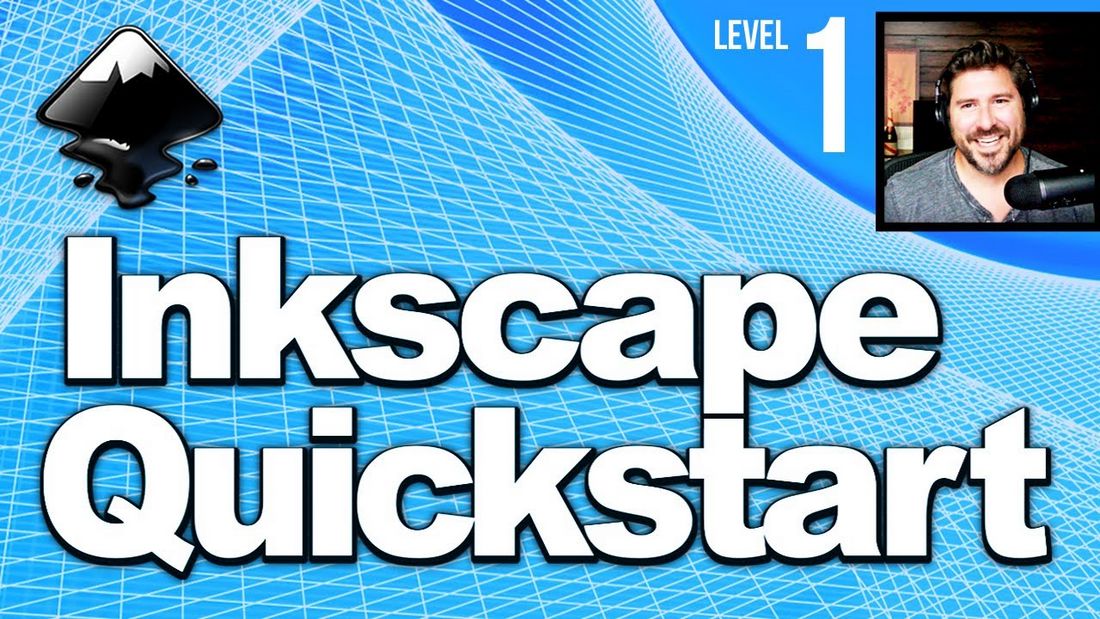 This beginner tutorial is a recently made quickstart guide that covers all the basics you need to know about Inkscape in under 50 minutes. It's the perfect tutorial to start with if you need a quick refresher before trying out the software yourself.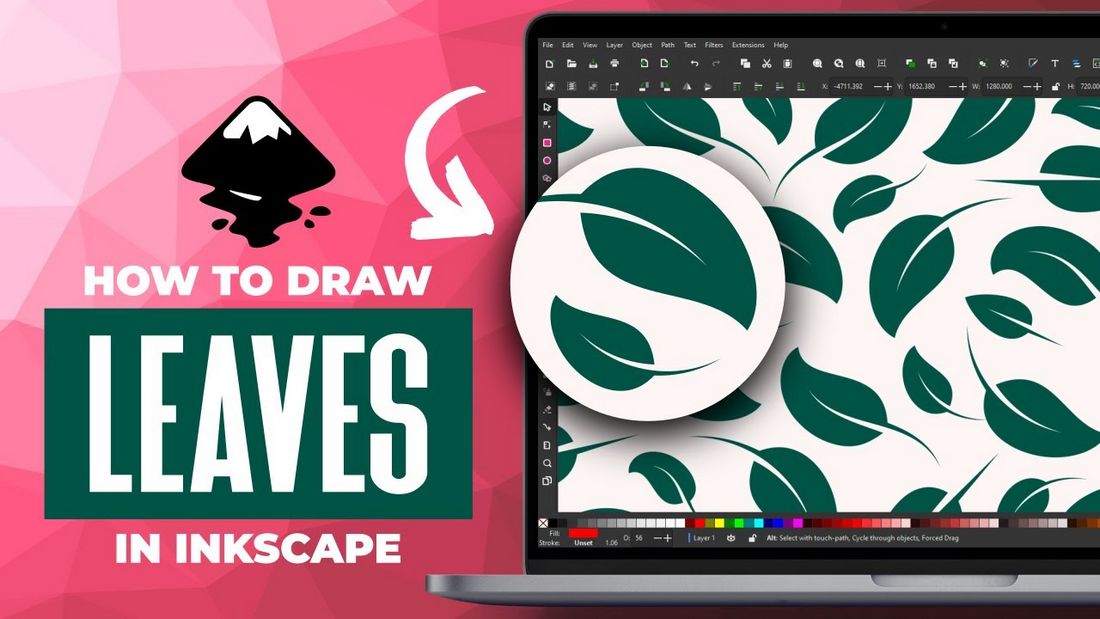 There's no better way to learn than by doing. This tutorial will show you how to draw a simple leaf in Inkscape with step-by-step instructions. It will show you how to work with different tools in the software as well.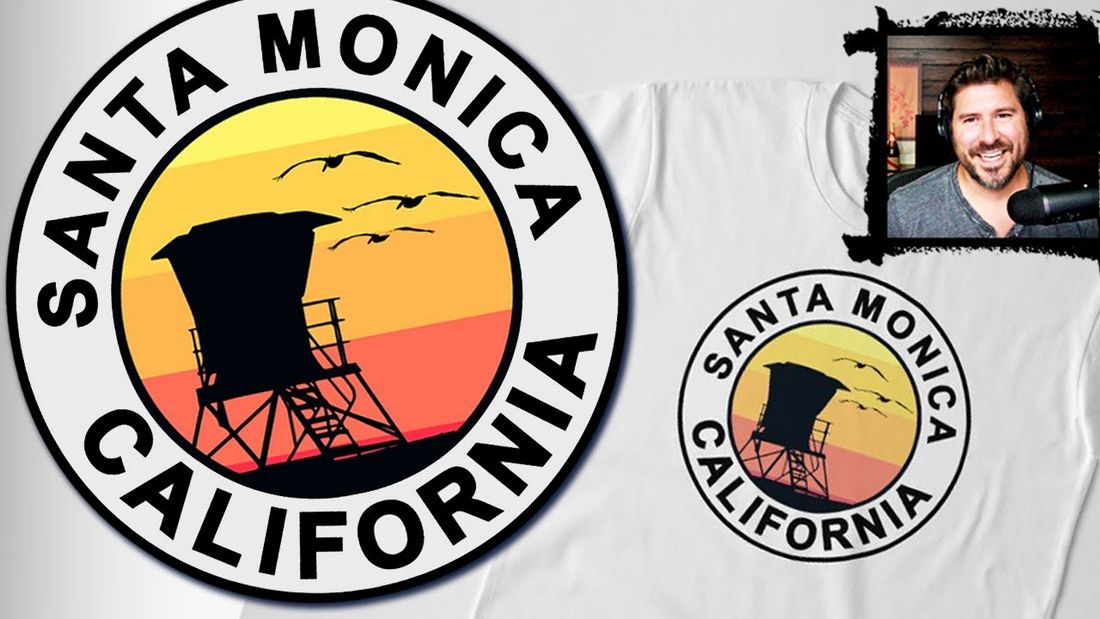 As we mentioned in the article, Inkscape can be used for professional work. This tutorial will show you how to craft a beautiful logo design using Inkscape. The instructions are very clear and all you have to do is follow along the steps.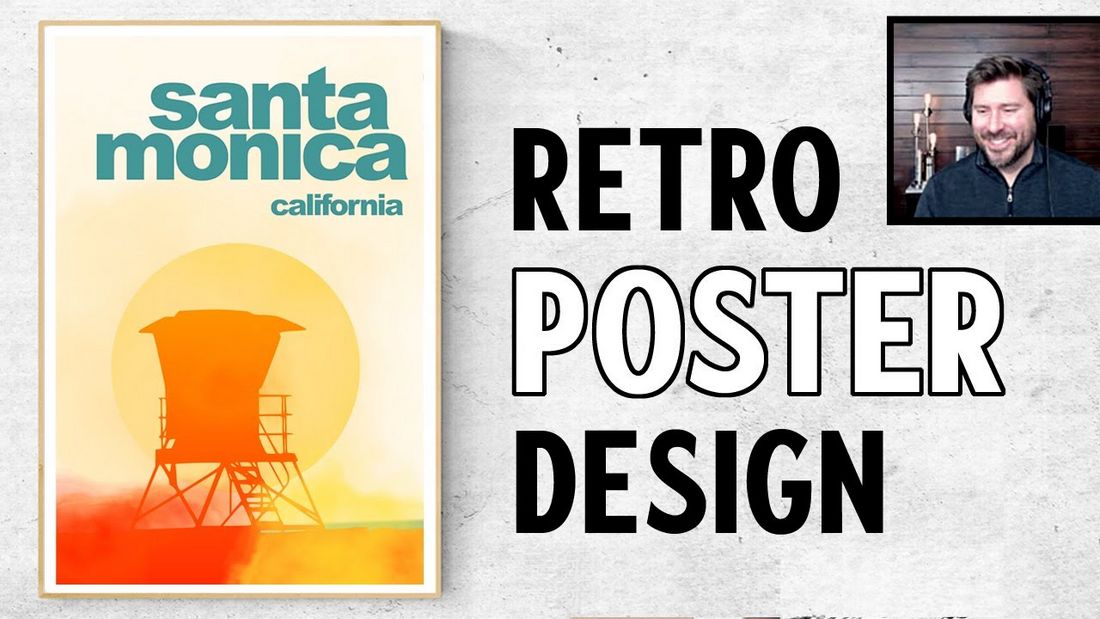 You can also use Inkscape to design cool posters. In this tutorial, you'll learn how to make a creative retro-style poster in Inkscape. And we recommend you check out this channel to find lots of great Inkscape tutorials.