20 Must-Have Apps + Tools for New Remote Workers
If you are new to this whole work-from-home thing, don't fret. The right tools and apps can make it a lot less stressful, and we're here to help with everything from productivity apps, to office plants!
Working from home might be a little different for newly minted remote workers, but you can do it.
Here's a guide packed with resources to make it easier, and help you cope with this unusual transition that so many people are having to go through.
Envato Elements gives you unlimited access to 2 million+ pro design resources, themes, templates, photos, graphics and more. Everything you'll ever need in your design resource toolkit.
1. Slack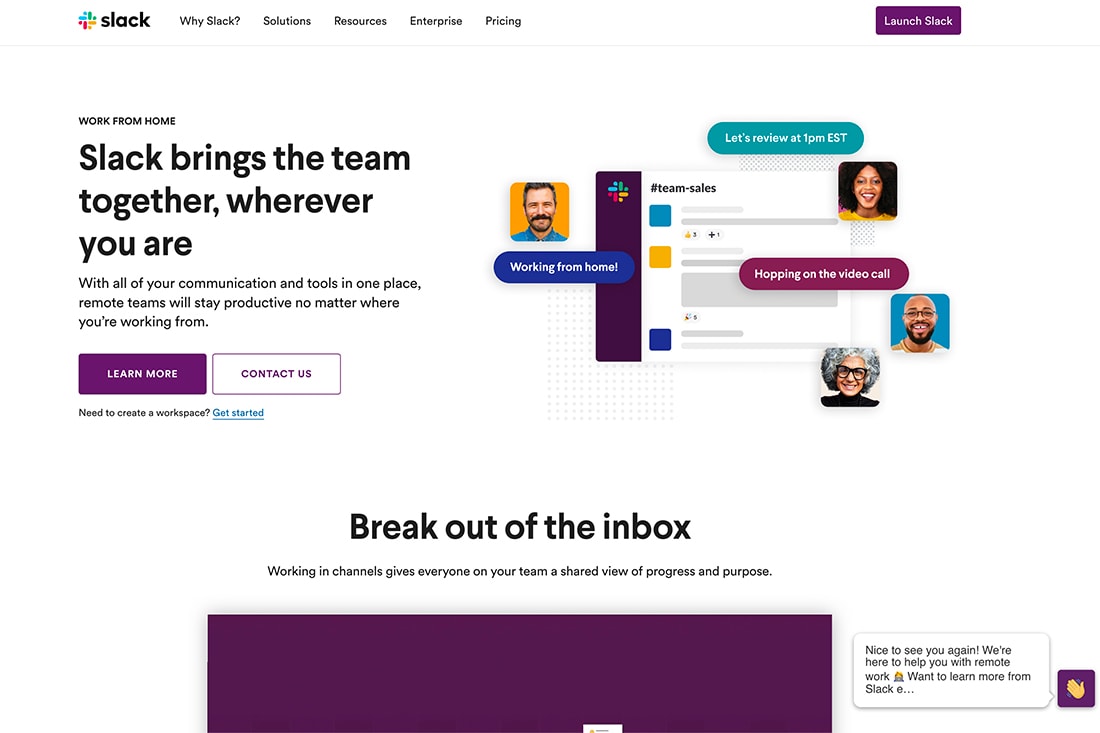 Slack is a communication tool that, when used well, can take a lot of those every day office conversations and move them to a single location so they don't clutter your inbox. The best part about Slack is onboarding is easy and you can group and private message in channels related to certain projects or tasks. It integrates with plenty of other tools and works on a computer or phone. The app is flexible and scalable and the east feature might be that you can search messages by topic, channel, or user.
Get It: Download the desktop version or app
Pricing: Free for basic functionality, paid plans start at $8 per month
2. LastPass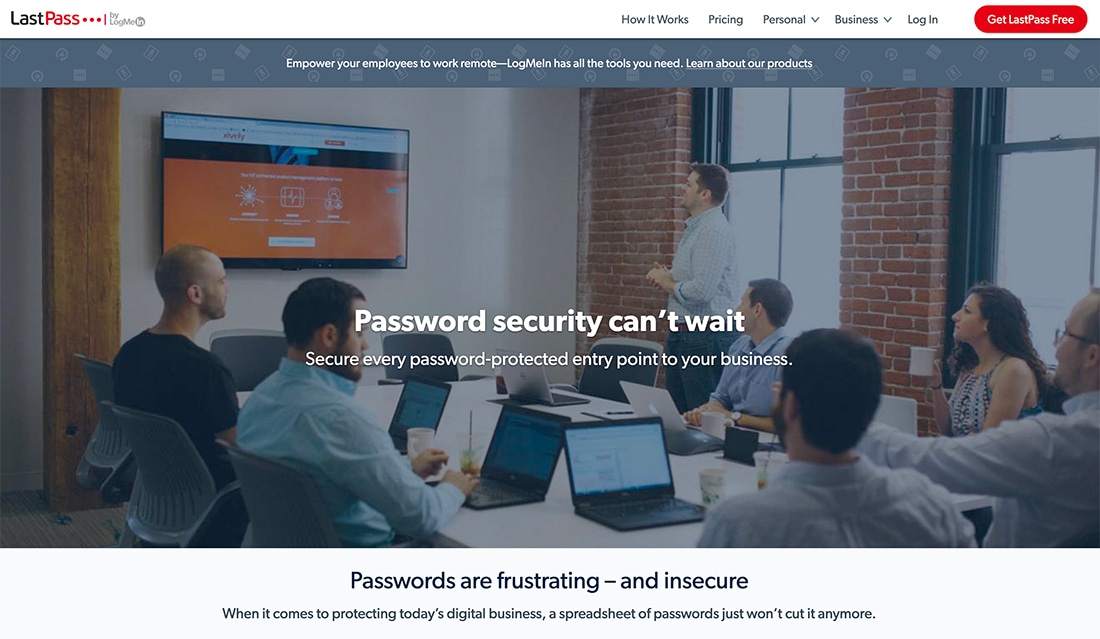 If you have moved from an office environment to remote work, chances are you have a ton of passwords saved on one device and have no idea what they are. LastPass is a robust password manager that automatically saves every username and password for all of your logins in one secure portal. (You'll only have to remember your LastPass credentials.) Add the browser extension and use it from anywhere.
Get It: Start using LastPass
Pricing: Free for one user, paid plans available for teams
3. TeamViewer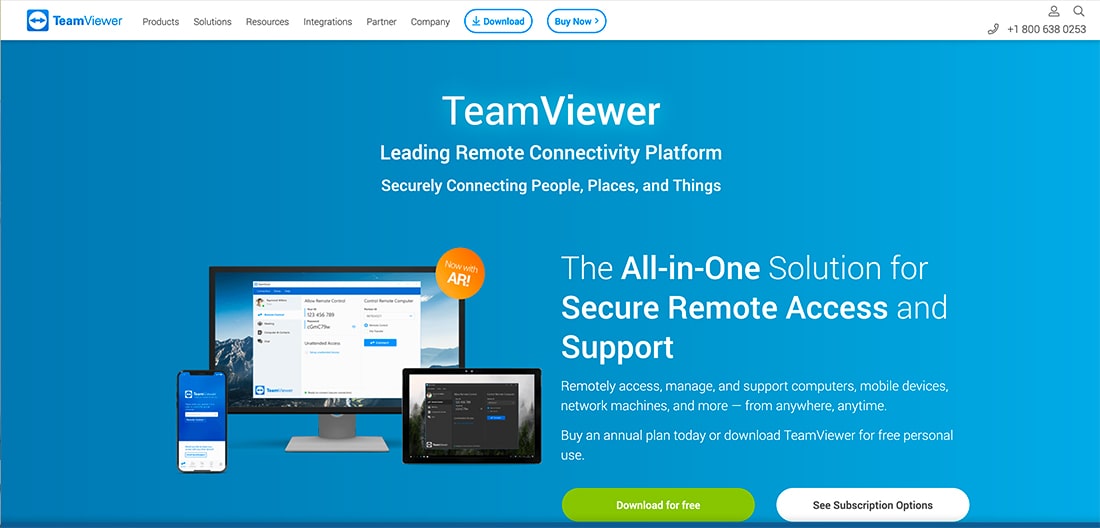 If you are new to remote work out of necessity, TeamViewer can help you connect with other computers in your network. The app lets you take control of another computer or mobile device so that you can work with others easily.
Get It: Download the app
Pricing: TeamViewer is free for personal use and business plans start at $49 per month
4. Asana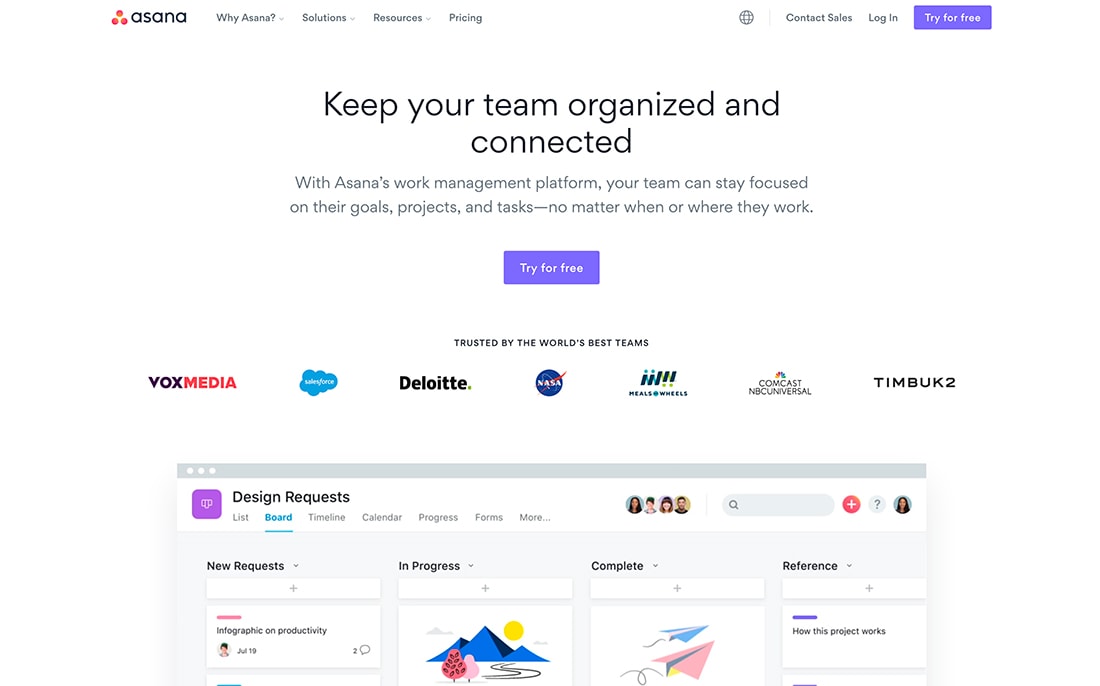 Asana helps you move projects through phases of development (great for designers or developers to know where things are in a process) with deadlines for team members. Link it to your calendar, establish tasks for certain people, and keep projects moving ahead with easy to see deadlines.
Get It: Try the free plan or trial
Pricing: Asana basic plan with tasks and calendars for up to 15 collaborators is free; premium plans start at $10.99 per month
5. GroupMe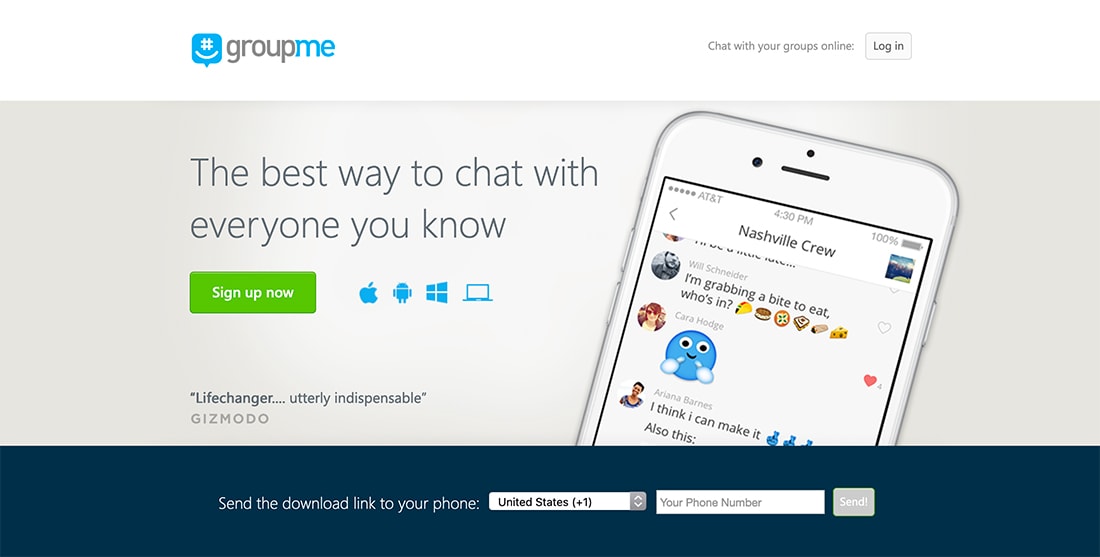 If Slack is a little too much for your team, GroupMe is another option. It is a free group messaging platform that keeps chatter off text messages and emails. It works on any device as an app or via SMS for older devices. The best function? Mute notifications when you are busy or in meetings.
Get It: Get the app for Apple or Windows devices
Pricing: GroupMe is free
6. Batteries
This might sound way too simple, but you'll panic – and heave a deadline – the first time your mouse (or another peripheral) runs out of power and you have no batteries at home. Check all your office tools and keep a stash of batteries in those sizes. (Don't tell anyone else in your household either, so they'll actually be there when you need them.)
7. Thinkific
Working remotely might mean you have to think differently about products, services, or what your business offers to the public. (This might even be required depending on the health and business environment of your community.)
A tool such as Thinkific allows you to create online courses and content that you can share with others. Have a new digital product or tool? Create a digital certification course for it.
Teach art or digital design or just use it to create lessons for other remote coworkers. The interface is easy and intuitive and has a lot of practical application for a team of one.
Get It: Make a course online
Pricing: Free and paid plans are available
8. Whiteboard
Setting office hours for everyone else in your household is an essential part of working from home or remotely. One of the easiest ways to establish a personal-work life boundary is with a whiteboard on your office door. Note hours or meeting times when you should not be interrupted to help prevent Zoom fails or productivity-killing distractions.
9. GitHub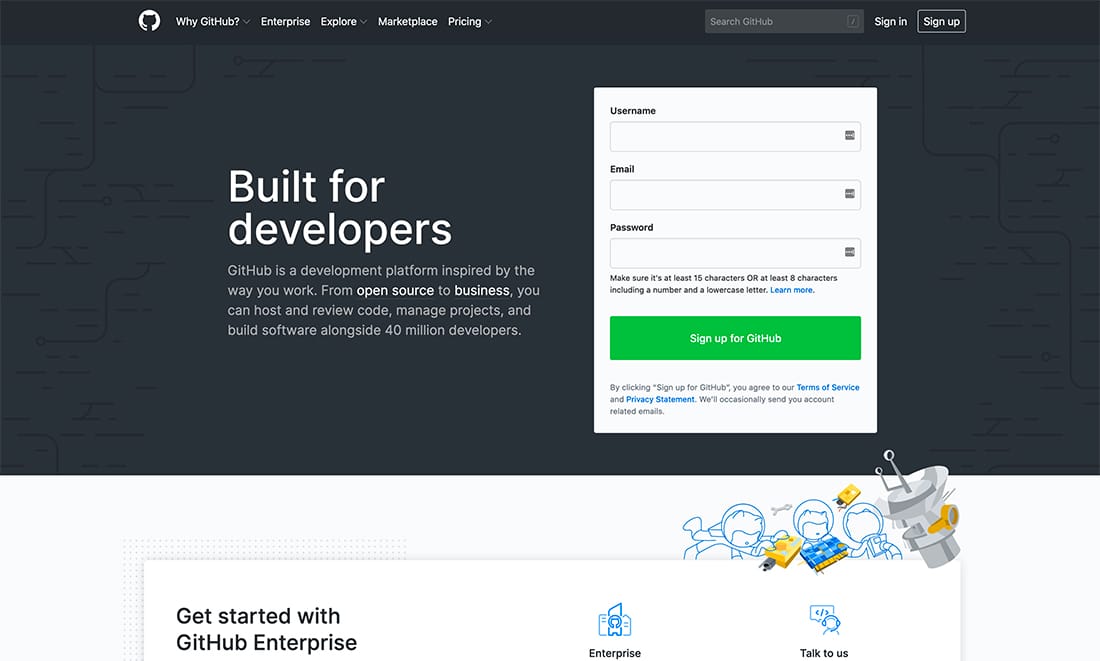 Developers and designers might be used to using GitHub for projects, and it can also be a great collaboration tool for remote workers. Host and review code, manage projects and even build software. Most users are familiar with the features of free plans and use but business plans offer for teams of all sizes.
Get It: Get started without a plan
Pricing: The free version is available to everyone with more business-based options starting at $9 per month
10. Potted Plant
Plants in your office are more than just decoration. They cleanse the air and bring you a little closer to nature in an indoor working environment. That's why so many offices have them. Get a plant that suits your ability to care for it. (Go for a succulent or cactus if you don't have a green thumb.)
11. Krisp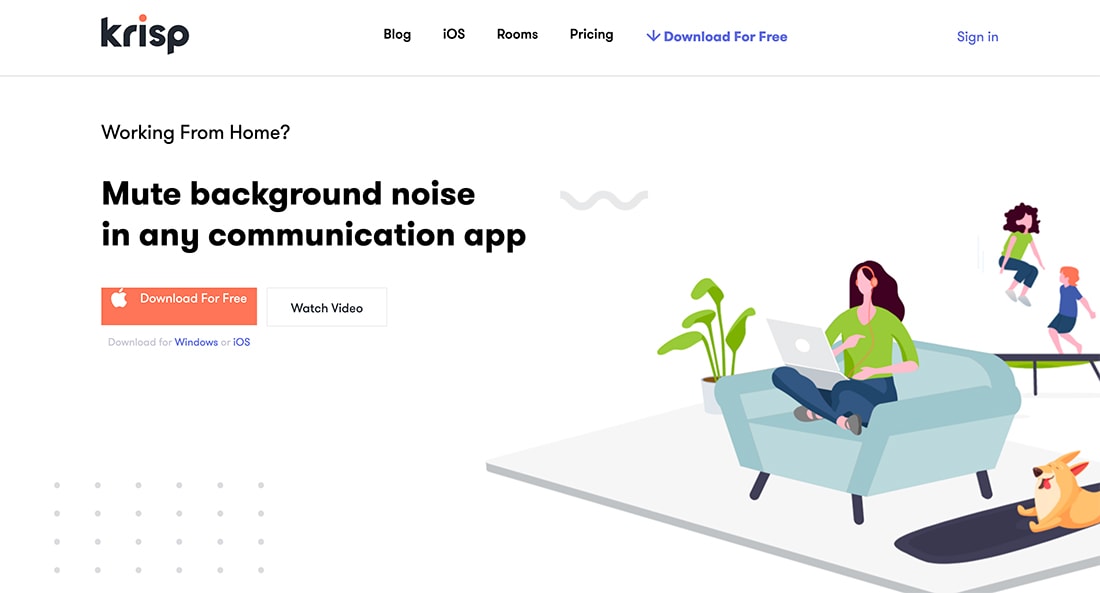 There's nothing worse (or more unprofessional) that a conference call that's screeching with background noises. From dogs barking to the trash truck circling the neighborhood, Krisp will block the background noise from your online calls and video conferences. And it works both ways, also removing annoying noises coming to you from other callers.
Get It: Download the Mac or Windows app
Pricing: The app is free for occasional use (120 minutes per week) and unlimited plans start at less than $4 per month
12. Timezone.io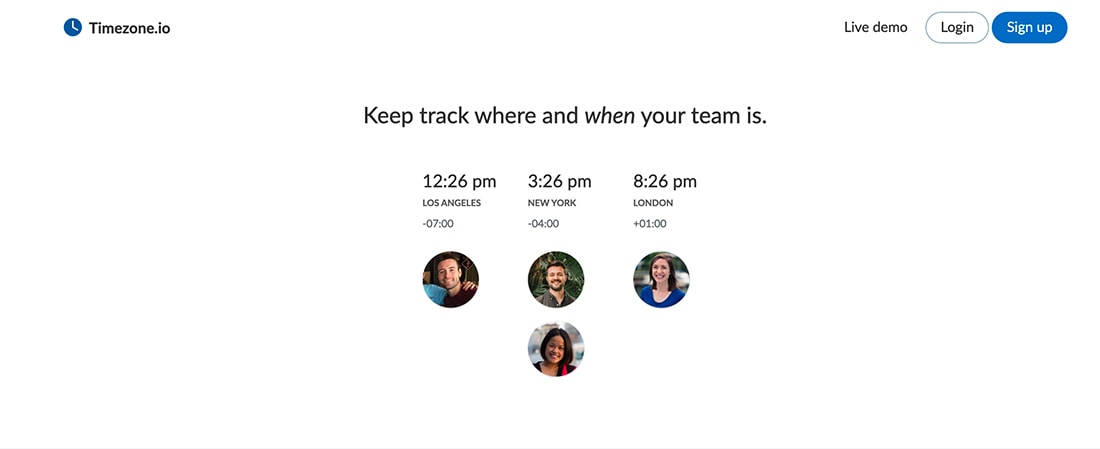 Should you ping that person or make that call? What time is it in London or Germany or the U.S.? Timezone.io lets you track team members by where they are in the world and see what time it is for them at a glance. So, you don't have to Google every single person and location.
Get It: Set it up in a few minutes
Pricing: Free
13. WeTransfer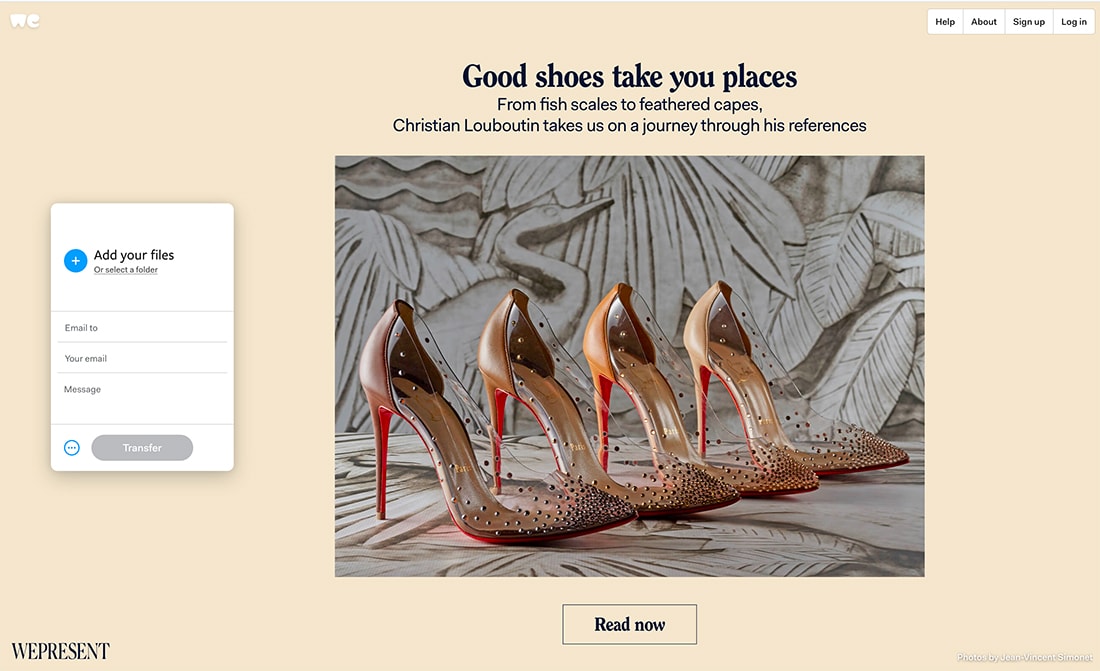 Transferring large files is a designer problem for sure. It can be magnified when you are sharing working files to vendors or other members of a remote team. WeTransfer allows you to transfer large files without an account. (It's easy even for the most technologically challenged!)
Get It: Get started with one click
Pricing: Free
14. Zoom Virtual Backgrounds
If you are new to remote work, your home office or workspace might not be ready for primetime video conferencing. Zoom Virtual Backgrounds are easy to set up and will put you in a professional scene or exotic location. Use a preset background or make your own.
Get It: Instructions for every device type
Pricing: Free
15. Karma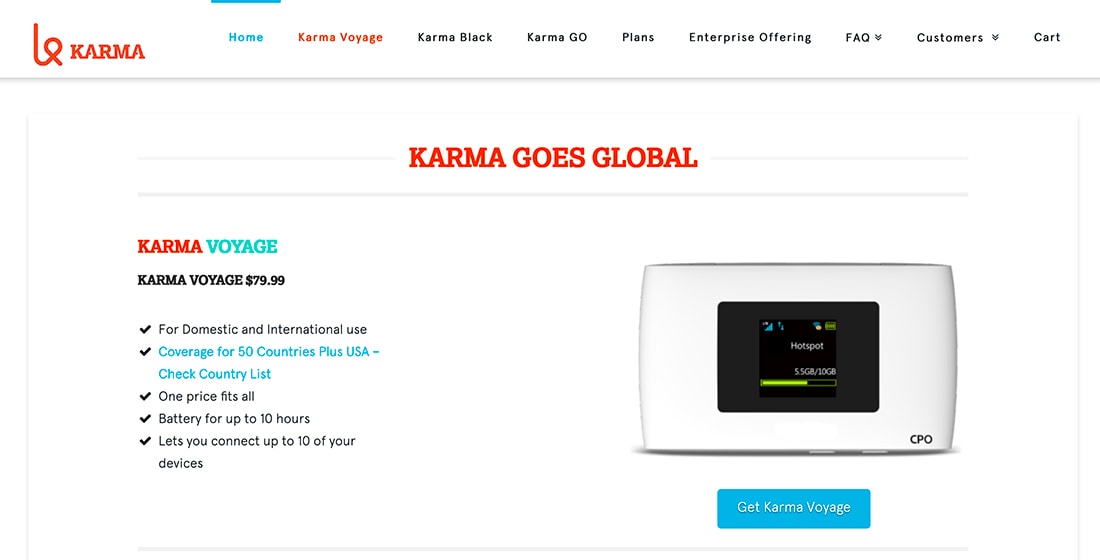 Working remotely does not always mean working from home. If you work remotely on the go, having a reliable wifi hotspot is an essential business tool. Karma devices offer worldwide hotspot access and free up your phone at the same time.
Get It: Choose the right Karma and plan for your needs
Pricing: Devices start at $79.99 plus data
16. Hands-Free Calling Device
AirPods can be a lifesaver when it comes to working remotely, managing calls at chats, and keeping your hands free. Any type of speaker/microphone can do the trick. Headphones or earbuds are great because they can keep the rest of your household from heaving to listen to speakerphone chats.
17. Standing Desk
A simple standing desk accessory can be a great addition to your home office workspace. Look for a flexible model that allows you to sit or stand, for a more ergonomic fit and optimal workspace depending on your workflow.
6. Timely

At first, you might not know how you are adjusting to remote work or where the time is going every day. A time-tracking app can help you manage workflows and distractions to keep you on task and working as efficiently as possible. Timely does it all automatically so you don't have to set timers or write it all down.
Get It: Try it free for 30 days
Pricing: Starts at $5 per month
19. Calendly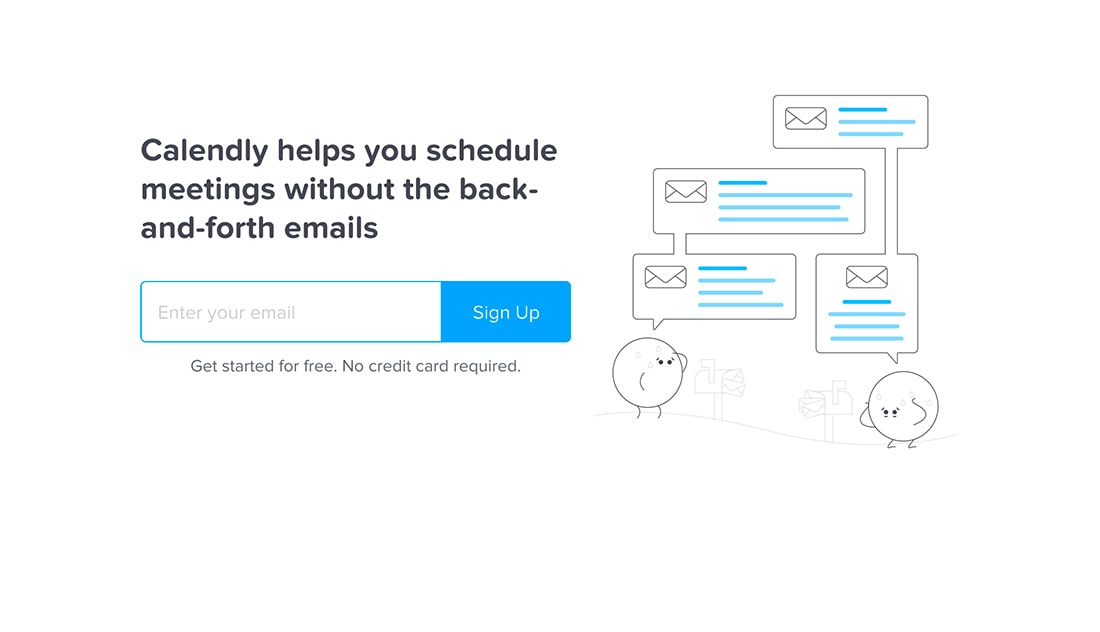 Open your calendar up for online scheduling. Link Calendly to your calendar and get a shareable link that allows anyone, anywhere to schedule a meeting that fits your schedule. Calendly also integrates with video conferencing and meeting tools
Get It: Setup only takes a few minutes
Pricing: The basic plan for a single user is free, paid plans include more users and calendars and start at $8 per month
20. Open Mind
The best tool in your kit for working remotely in the beginning stages is an open mind. It will be better than working in an office. It will be worse than working in an office. It's just a different way of working. Whether your work from home situation is temporary or permanent, you can do it. Hopefully, these tools make it a little easier.