This Week in Design: December 5, 2014
Design innovation sounds like a scary concept to some of us. And it can be. But design innovation is what drives us to create better things and tackle new experiences. That's what we are thinking about this week in design – from innovation in thinking about designing for screens, to innovative workplaces, to creative thinking at a world-class restaurant.
Every week, we plan to a look at major product releases and upgrades, tools and tricks and even some of the most popular things you are talking about on social media. And we'd love to hear what's going on in your world as well. Have we missed anything? Drop me a line at [email protected].
Envato Elements gives you unlimited access to 2 million+ pro design resources, themes, templates, photos, graphics and more. Everything you'll ever need in your design resource toolkit.
Designing for Thumbs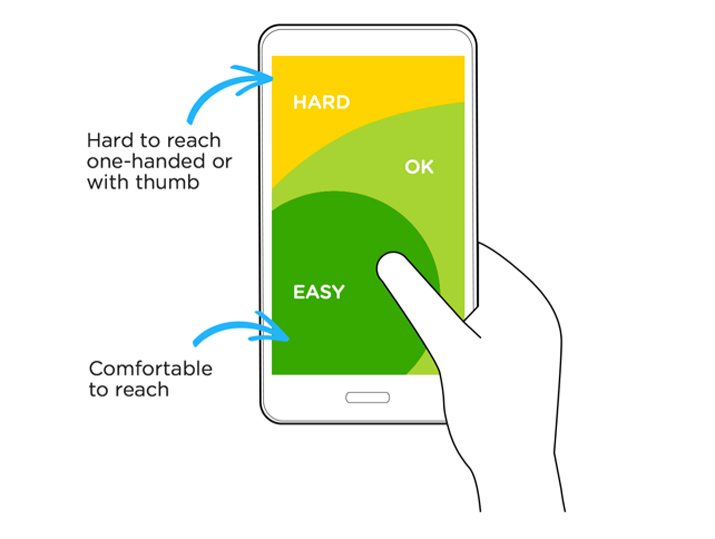 Phones just seem to keep getting larger and larger. While that is great for website design – it definitely makes readability easier – it does pose other challenges when it comes to usability. In particular, how do you design for users that only use their thumbs?
A large percentage of mobile users use thumbs for phone-based gestures and actions and almost half of users hold a device with just one hand. Luke Wroblewski, who is a product director at Google, recently explored designing with these users in mind on his blog with a few great ideas and tips for designing so that phone interactions (even on the larger models) are "comfortable, quick and easy on our thumbs."
So what do you need to think about when designing websites and apps for thumb-based users?
Make controls reachable. Think about how much of the surface area of the phone can be tapped using a thumb and put vital controls in that area.
Consider edge-swipe gestures rather than buttons at the top of screens. (few thumbs will reach from edge to edge.)
Bottom-positioning of elements can also be vital because they are easy to reach regardless of hand size. Remember male versus female and youth versus adults can have quite different hand sizes.
Floating action buttons that move on the screen can increase usability.
Are you thinking about device-specific design tools and options? How are you incorporating things like bigger phones into your design projects? Let us know in the comments.
How to Find a Job You Will Love
"You are 27.2 percent less likely to leave a job in the first year if you join a company that is a good fit for you."
There are a lot of jobs out there. Design work comes in a lot of places and with a lot of different variables, job titles and descriptions and at many company types. But how can you find a job that you will truly love?
One of the big factors that you should think about is corporate culture, according to Smashing Magazine's "How a Designer Can Find a Job They Will Truly Love." Finding a job that I the right fit, can increase your chances of working there longer and potentially finding more long-term success. "You are 27.2 percent less likely to leave a job in the first year if you join a company that is a good fit for you," according to the article.
But how do you find the right culture? "Corporate culture is defined by an organization's values and philosophy; it is a set of collective beliefs or personality traits that govern everything a company does," says writer Susie Pollasky, a talent ambassador for Digital Telepathy. Most employees can do a little homework to find out if a design firm is a fit for them before, during and after the interview.
Asking the right questions is a key part of finding out this information. Talk to current and former employees. Talk to people who do business with a firm and learn about their reputation and business practices.
Here are a few questions Pollasky suggests asking. (As an added bonus, it is always a good idea to have a few good questions handy during a job interview.) You can see the full list from Smashing Magazine.
What is your design philosophy?
What inspires you about your employees' most recent work?
How do people in your organization move up? What qualities do you look for?
What do your coworkers or employees do after hours?
How much time does your company dedicate to learning or teaching employees new skills?
Stocking Stuffer

If you are looking for the perfect gift, Penguin's collection of classic books redesigned with beautiful lettering by type designer Jessica Hische is the answer. Penguin Drop Caps includes 26 hardcover books, featuring on a specially commissioned illustrated letter of the alphabet on the cover.
Not only are the volumes adorned with a signature letter, but they are designed in a rainbow-style color collection starting with a red "A" for Jane Austen's "Pride and Prejudice" and ending with Carlos Ruiz Zafon's "The Shadow of the Wind." Other titles include "Lord of the Flies (William Golding), "Cannery Row" (John Steinbeck) and "The Joy Luck Club" (Amy Tan). The cover letter for each is derived from the author's last name.
Each book retails for $20 to $25 and are available from a variety of retailers, including Amazon.com.
Just for Fun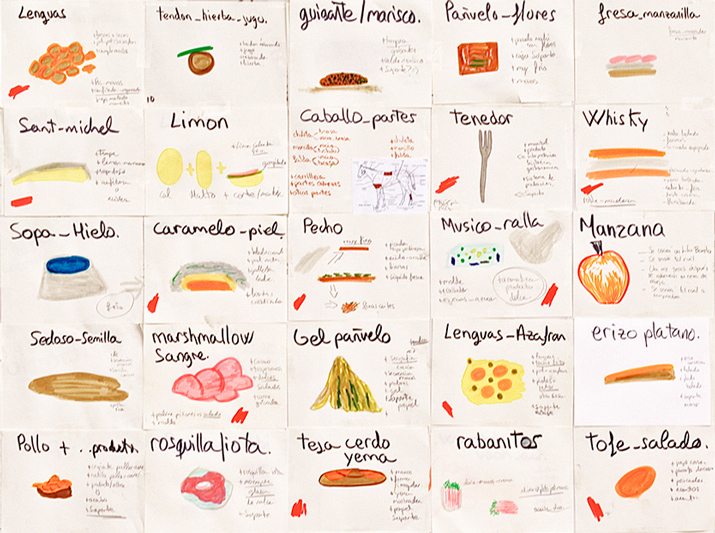 One of the best restaurants in the world is covered with art, drawings and creative designs. But they all look like they may have been drawn at the hands of a child.
The creative process is something chefs at Mugaritz in Errenteria, Spain, do annually. And the process – which is both beautiful and tasty – results in about 100 new recipes for the eatery each year.
"One of the kitchen walls is covered with 81 drawings. Ideas that chefs need to decode and shape into the 50 new dishes for the new season. … Each rehearsal is a stage for the new dishes to perform and show if they deserve a place in the new menu. These are moments of great tension where ideas are ripped open to see if they are viable, unexpected and creative."
The process, and result, is something that designers can relate to. A creative, free flow of ideas that turns into a wonderful finished product. Now that's design!