This Week in Design: July 25, 2014
The word this week in design is "new." From a new survey about new and young designers to a new typography experiment and a new "smellable" magazine cover, the hope is that you learn something new this week. And don't forget to share your new items and news with us. We love hearing from readers and take your suggestions into consideration; so don't be shy.
Every week, we plan to a look at major product releases and upgrades, tools and tricks and even some of the most popular things you are talking about on social media. And we'd love to hear what's going on in your world as well. Have we missed anything? Drop me a line at [email protected].
Get unlimited downloads of 2 million+ design resources, themes, templates, photos, graphics and more. Envato Elements starts at $16 per month, and is the best creative subscription we've ever seen.
New Creatives Report Released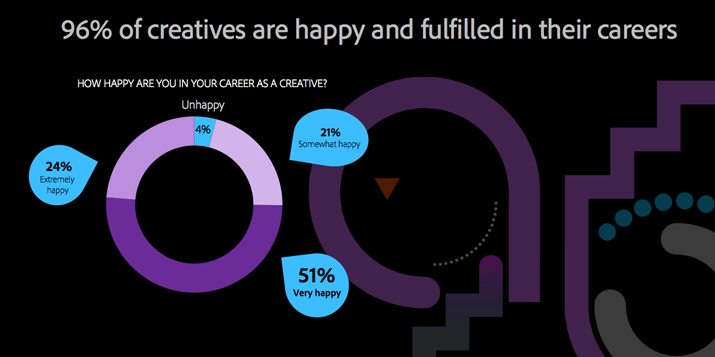 Adobe recently released the latest version of "The New Creatives Report" and the results find that young talent is happy in their chosen career and optimistic about the future. The survey included 14 key findings (we'll get to those), in response gathered from 1,048 creative professionals in the United States.
What's nice to see from the report is that creatives — defined as an employed, self-employed or freelance graphic designer, web designer, photographer, illustrator or similar job – are a relatively happy group of workers. But creatives do recognize the need to evolve and continue learning new skills to remain relevant and at the top of their fields.
The four main takeaways from the report are new creatives are versatile and optimistic, creatives are on the rise but under pressure, creativity is going mobile, and the sources of motivation and inspiration are shifting. Here is an outline of the 14 findings:
96 percent of creatives are happy in their career
80 percent say they must learn new tools and techniques and 75 percent agree that creatives must work across multiple platforms
A large majority think change in the industry is happening rapidly
88 percent think they have a strong influence on their organizations and clients
93 percent believe their companies or clients recognize their contributions
Creatives worry about the pressure to "create more at a faster speed than ever"
74 percent say mobile is transforming design
28 percent of creatives still use pen and paper for creating ideas
42 percent use mobile devices to create content regardless of location
App development is thought to be the top in-demand skill
More than half of those surveyed are motivated by doing great work
36 percent see digital sources such as social media, as the best source of inspiration
Creatives are using more professional online communities
79 percent "trust their gut" for making decisions but most also value digital analytics
You can view the 28-page report or download it from Adobe.
What Does Type Taste Like?

Do words have a flavor? Can fonts convey taste? That's just one of the things the Type Tasting Human Experiment is trying to figure out. (The project is also exploring what typefaces sound like.)
And they need you to participate. It's easy – just a simple online survey – and fun, because it makes you think about words, fonts and letters in new ways. (Plus you can take the survey as many times as you like with different word and font combinations.)
My survey asked me about the word "coffee" above. Is it sweet or bitter, pricey or cheap, and how does that vary depending on typeface? I found myself a little surprised at some of the answers I selected. A project like this is neat because it gives new meaning and perception to something you think you already know. Seriously, did you ever consider that the look of your words might make people associate them with a certain taste?
Type Tasting explores how typography and communication interact through talks, workshops and other experiments. Workshops and the concept is the brainchild of graphic designer Sarah Hyndman, who runs UK-based firm With Relish.
Video: Elements of Design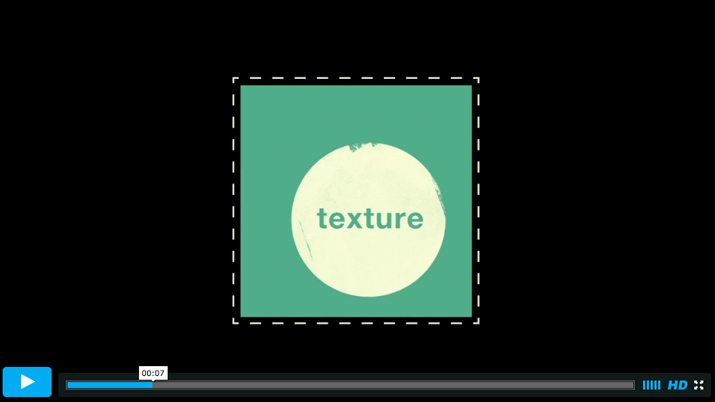 Get ready for the best 50 seconds of your workday. Matt Greenwood's "Elements of Design" video is a beautiful look at the craft.
The video uses simple shapes and design themes to both display and teach design terminology. It all comes together with animation and music. (Every beginner design student should watch it for sure.) This video is just simply beautiful.
What's New in Creative VIP?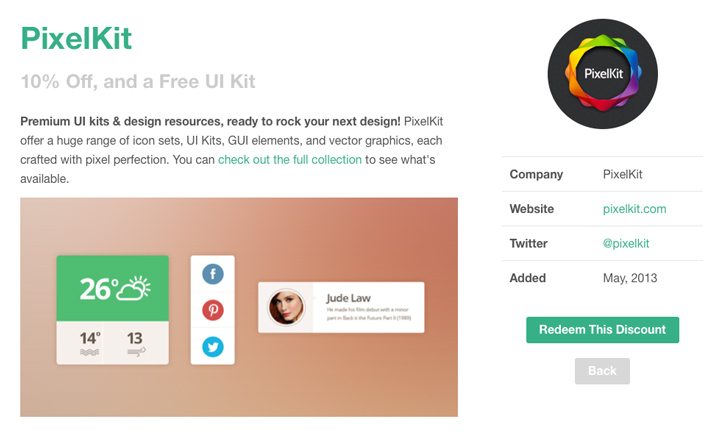 Creative VIP, an exclusive subscription-based network of deals, design resources, discounts and even goodie bags for creative professionals, just got a whole lot better. The site recently launched a redesign and a single subscription plan that includes a ton of design resources and a goodie bag shipped annually.
Here are three brand new deals members are taking advantage of:
10% off and a free UI Kit from PixelKit, which offers a huge range of icon sets, UI Kits, GUI elements, and vector graphics, each crafted with pixel perfection.
$10 off from Sticker Mule, the fastest and easiest way to buy custom stickers.
Free collection of customizable option and checkmark icons. The icons come in PSD and vector formats and include checked and unchecked states.
Join today. This is a great value for creative professionals.
Just for Fun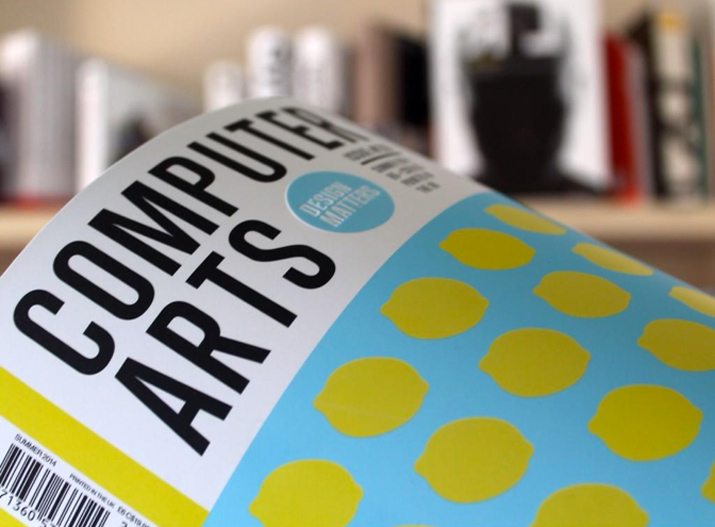 Thanks to Designing Thoughts (@ricardo_dwd) for pointing out that the latest edition of Computer Arts includes a scratch and sniff cover. The printed magazine features a blue and yellow lemon-themed design with a lemony fragrance.
The design is the work of Falmouth graduate Paddy O'Hara as for the New Talent edition on newsstands this week. O'Hara was the winner of a design contest to select the cover for the edition, which was a partnership between Computer Arts and D&AD New Blood.
Celloglas, a UK-based decorative printer, applied the scratch and sniff finishing. This is one print magazine you will want to get your hands on this month.
Photos courtesy of Creative Market.