This Week in Design: June 20, 2014
This was a big week for users of Adobe software, with a new major release. It's packed with goodies that may take weeks to fully figure out. The only question is how will you use the new tools? (And we have a few bits of inspiration to get you started there, too.)
Every week, we plan to a look at major product releases and upgrades, tools and tricks and even some of the most popular things you are talking about on social media. And we'd love to hear what's going on in your world as well. Have we missed anything? Drop me a line at [email protected].
Get unlimited downloads of 2 million+ design resources, themes, templates, photos, graphics and more. Envato Elements starts at $16 per month, and is the best creative subscription we've ever seen.
Adobe Announces Major Update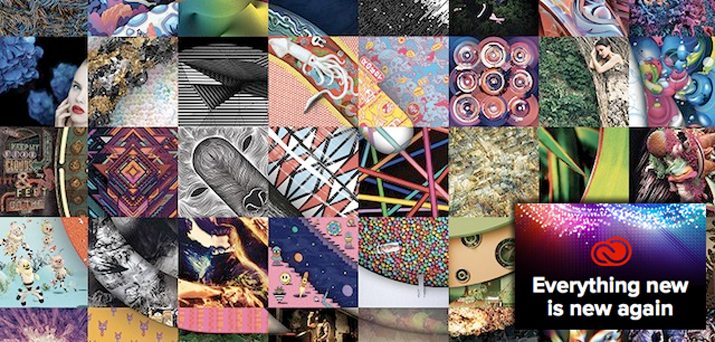 Did you update your Adobe Creative Cloud apps yet? You might want to. Adobe announced a major update to the cloud-based software suite on Wednesday and it is packed with new features and tools.
The "refresh" comes with new mobile apps, upgrades to 14 desktop applications, Adobe hardware, new profile and portfolio options for sharing, and a package just for photographers. (There are also new package plans for education and enterprise accounts.)
Here are some of the highlights:
Photoshop has Blur Gallery motion effects for creating a sense of motion, and Perspective Warp for fluidly adjusting the perspective of a specific part of an image without affecting the surrounding area.
In InDesign, you can move rows and columns around in tables using drag and drop. The new EPUB Fixed Layout allows for easy creation of digital books.
Muse includes HiDPI display support for sharper images and text.
Adobe is releasing hardware, including a digital pen and ruler.
Mobile apps – including Sketch, Line, Photoshop Mix and Lightroom Mobile — are going to be more work focused, rather than play as in the past.
Some of the packages are changing, including more access for education plans and additional file storage on enterprise plans.
What's In a Share Icon?

Now how do you share this thing? That is the real question depending on your device. Of the seven device types above, there are seven different share icons, even on the same developer platform.
So what gives? MinMing Lo looked at all of the icon options in the recent post "Share: The Icon No One Agrees On" for Pixelapse. His history of the less-than-iconic icon is fresh and informative. It also reminded me of some long-forgotten share options.
But what works best? Should the icon be more universal?
"It is unlikely that we will see a convergence to a single share symbol," Lo writes. "Apple will not start using Android's design language, Google is not going to implement Microsoft's design, nor is Microsoft going to use another platform's share icons. Since each of the big three OS companies individually has huge device market share, users will likely interact with at least three different types of symbols that represent the same action.
"The best icon is not the one that is the simplest, nor the one that makes the most sense. Instead, the best icon is one with which most users are already familiar."
And this can vary by platform or device. So the likelihood of a universal symbol just seems like its not feasible right now. You can find which option Lo most likes by reading the post from Pixelapse.
History of the Camera Illustrated
The camera has evolved quite a bit over the last 150 years, up to 1981. From a large and rather clunky mechanical object to something that fits in the palm of your hand, taking photos has never been easier than it is right now.
The great historical illustration by Retrofuturismo-Kitsch published on Visual.ly is one of the top-ranked visuals on the site. (And you can download it and use it on your site as well.)
The history includes detailed drawings and the year of release and names of a variety of camera styles. How many of them have you owned?
Feedspot Brings Back the Reader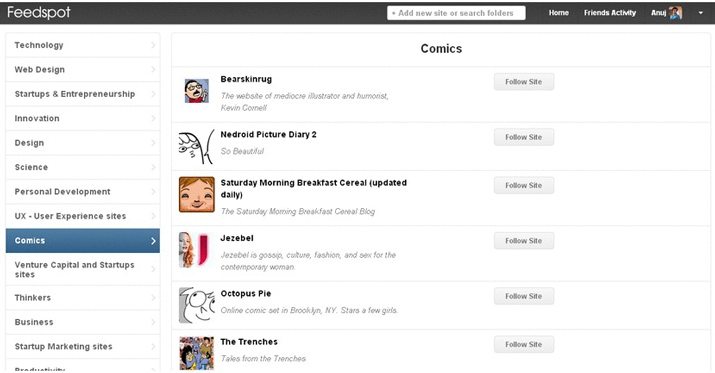 I was one of the devastated users when Google eliminated the "Reader" RSS product. I loved gathering all "my content" in one place for easy reading and browsing.
So I was super excited to try Feedspot. It is the new reader. (I actually like it better than the comparable Google product.) Early versions got good reviews from sites such as Tech Crunch and now the reader platform is out of beta and available to all users.
The tool is packed with features in the free version, has a simple and clean design and allows you to save almost anything from any website. You can save feeds in folders or with tags, discover new sites and share with friends and other users. There are multiple view options to make it easy to see your "specialized content" and Feedspot makes it really easy to follow or unfollow sites.
I am a fan for sure. If you miss having a reader (or are struggling with a reader you don't love) give this one a try.
Just For Fun

While BuzzFeed is not typically a source of design inspiration, the site was recently a great source of design giggles. "The 31 Worst Things That Have Ever Happened to Design" reminds us why design is so important. (And why poor design can ruin pretty much any concept.)
I'll let you look at all 31 oops projects for yourself, but here are a my five favorites:
EURRPOE
This drug-dealin' pencil
Suit yourself>/li>
Ad for artisanal cheese
Useless eraser placement
Have you ever made this type of mistake? How did you recover? We'd love to know. Share your stories in the comments.