This Week in Design: Nov. 7, 2014
What's next? What's trendy? What's cool? It can be incredibly hard to answer these questions, but we often try. This week in design, we will look at a few potential trends for the coming year and some bits of the past that influence classic and contemporary design styles.
Every week, we plan to a look at major product releases and upgrades, tools and tricks and even some of the most popular things you are talking about on social media. And we'd love to hear what's going on in your world as well. Have we missed anything? Drop me a line at [email protected].
Envato Elements gives you unlimited access to 2 million+ pro design resources, themes, templates, photos, graphics and more. Everything you'll ever need in your design resource toolkit.
What's Coming in 2015?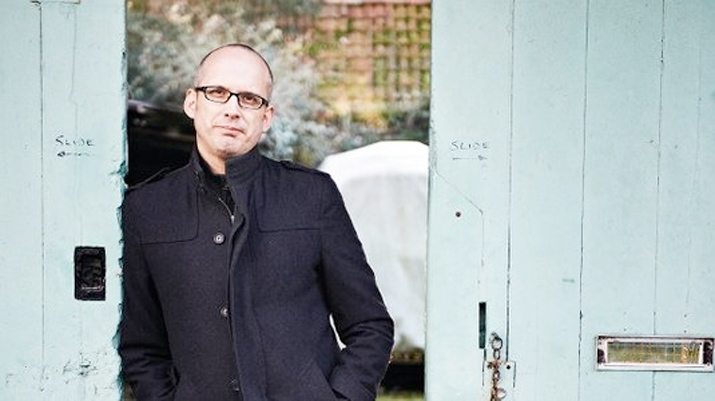 While we don't know exactly what 2015 might hold, there are some cues in the current design landscape. Creative Bloq recently spoke with cofounder of Headscape and host of the Boagworld Podcast, Paul Boag, about what trends he thought we would see in the coming year.
He focused on four areas where designers will likely see distinct change:
The move toward in-house design teams
Automation of code
Rise of software as a service
Decline of websites
How do these things impact design, you might ask.
Where and how you work might change. Rather than a freelance culture and outside hiring, more companies will "own" their design team.
Newer and better tools are doing much of the development for us now. Designers by default are becoming pseudo-coders because software is doing the work.
Lots of items – web design services, for example – can be bought in a "box" at significantly lower costs. The software model is changing at light speed right now.
Think about how you use other tools – apps for example – instead of websites for information. Enough said.
What does all this mean? In a nutshell, our jobs are changing before our very eyes. The key is to stay on top of that change and be ready to adapt.
Design Lessons and Evolution

Design innovation is everywhere. Every designer, firm and academic has a style that most people can see. But what about changes and innovation in design? That takes a little longer to recognize.
But every era of designers likely has a time period they look to for innovation inspiration. "5 Innovation (and Life) Lessons from Picasso" on the Contently blog is a great look at some of these classic design innovators from the title name to Apple.
The connection is that almost every design innovation links back to some of Picasso's art philosophies:
Radical constraints
Ruthless reduction
Continuous iteration
Motivation competition
Contrarian experimentation
Personally, each of these factors contribute to my work being better. What about you?
You Have to Look for Design Talent
"Designers want to work in companies where they feel the company values what they do."
Design talent is everywhere. And that's an intimidating factor if you are looking to hire someone for your team. How can you find that talent and get it in your door? Fast Company recently picked the brain of Irene Au, a partner at Khosla Ventures and former Google designer to find some of the answers.
The best talent can come from almost anywhere but it starts with you. "Designers want to work in companies where they feel the company values what they do," Au told Fast Company. "If your product or website looks terrible or if someone coming to your site can't determine the value proposition for your product from looking at the product, you will have a much harder time attracting designers."
Here are five of her top 10 tips. Make sure to read the full article for more and pros and cons of each.
Look to large in-house design teams.
Look at sites where designers congregate.
Find talented recent grads or take a chance on an intern.
Consider relocation.
Talk with design recruiters.
Black and White Can Stir Different Feelings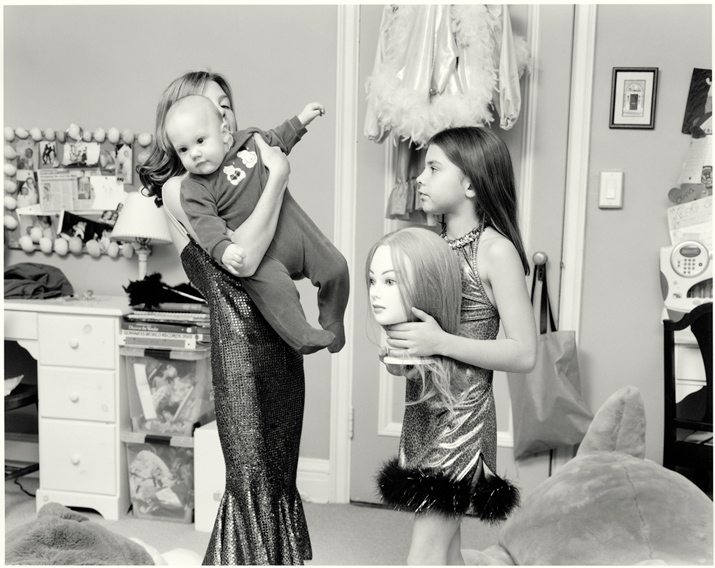 Black and white images are something that you don't see as much with so many full color presses available and digital design. But black and white photography can have a place in design and often comes with a distinct set of feelings, associations and emotional connections.
Tina Barney has a show of black and white images on display at Janet Borden in New York this fall. Slate interviewed the photographer and her insight about the project is something that most designers should be able to relate to as well.
"When I would put black and white into my film holders, I would think differently about what I was taking and what interested me was the graphics—not the subject matter—but what was happening with light and dark and the shadows," Barney told the online magazine.
Black and white images do cause you to stop and look. They can stand out in the clutter of color. Just as designers use color contrast, black and white can contrast with everything else you are likely to see.
But it must be intentional and planned. Just taking a photo and removing the color does not make for good design. Barney, for example, shot each photo knowing that it would be black and white and planned for the moodiness. "I like the fact that you look at things differently," Barney told Slate. "Do people when they look at black-and-white think or feel differently about the images? I think they do. … I think you can get distracted for the wrong reasons when looking at color images; there is a sentimentality that can kind of get to you."
That feeling and emotion is also important to consider when working with black and white images. People may already have an idea or emotional connotation associated with "colorless" imagery. So it is important to plan and use it intentionally.
Just for Fun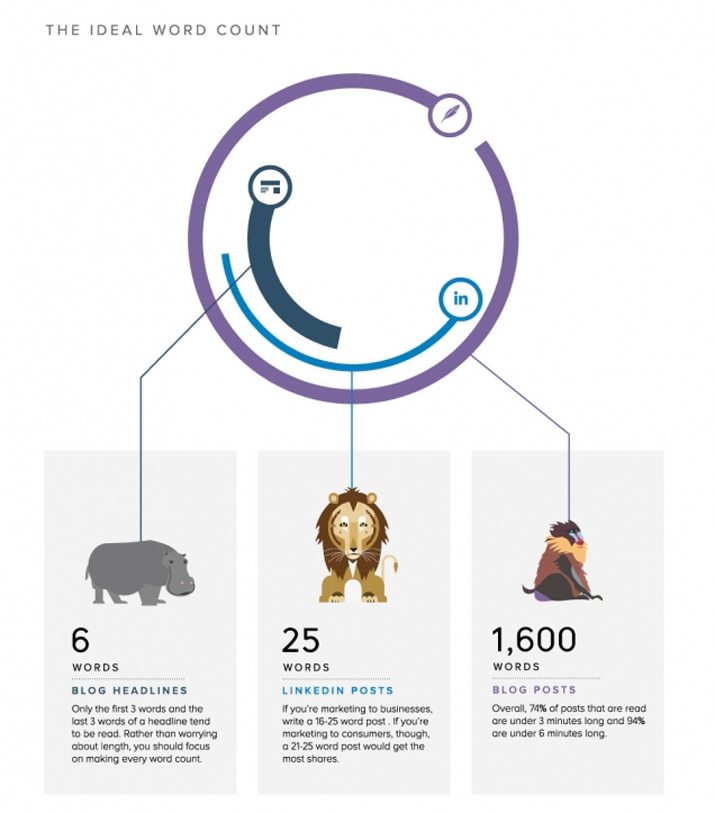 How long is that (insert item type here) supposed to be? When designing, rules exist for everything – spacing, word counts and line lengths and so much more.
AdWeek has a fun infographic that answers some of those questions in a fun and highly visual way. From character counts for social media posts to word counts online and number of minutes for online items such as videos, this graphic can help you design with the user in mind.