Brand Breeder
Brand Breeder is a wine and spirits company but its website design follows a unique design unlike any other site in its industry. The site uses a minimal contemporary-style design that uses typography to highlight the brand and products above all else. The combination of illustrations and product images on the gallery-style homepage is quite a nice touch as well.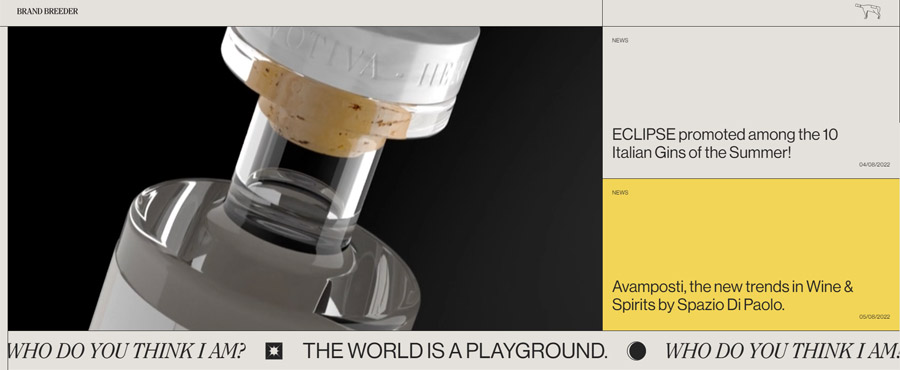 Why We Like This Design
This is not the usual website design you'd expect to see from a liquor company. And we love that unique take. The overall minimalist look, the light colors, the typography, and the way everything comes together to create the beautiful look is what makes this website design one of the best.
About Brand Breeder