On Arte
on*arte is a marketplace that features a curated collection of art and sculptures from iconic artists.
This website design is nothing out of the ordinary. It does a great job of giving more attention to the art and designs. As well as creating a sense of feeling as if you're actually exploring an art gallery.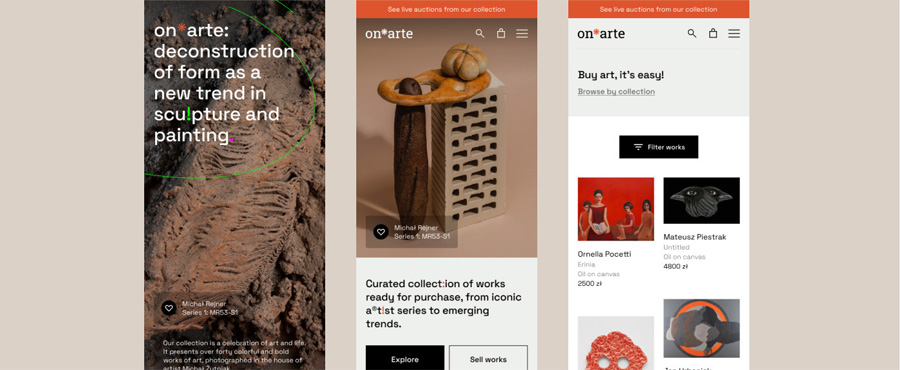 Why We Like This Design
We specifically loved the way the site looks on mobile. The user interface is designed beautifully to offer a more relaxed and calming experience on both mobile and desktop versions of the marketplace.
About On Arte
Published: February 21, 2023
Category: Interface