Plastic Pollution Problem
A website dedicated to a social project for raising awareness for the plastic pollution problem.
All of the images on this website have been generated by AI image-generation tools. It helps create a strong statement and share the important message of preventing plastic pollution. It's been designed with a mix of cyberpunk and dystopian vibes to showcase how humans' reliance on plastic is polluting the Earth.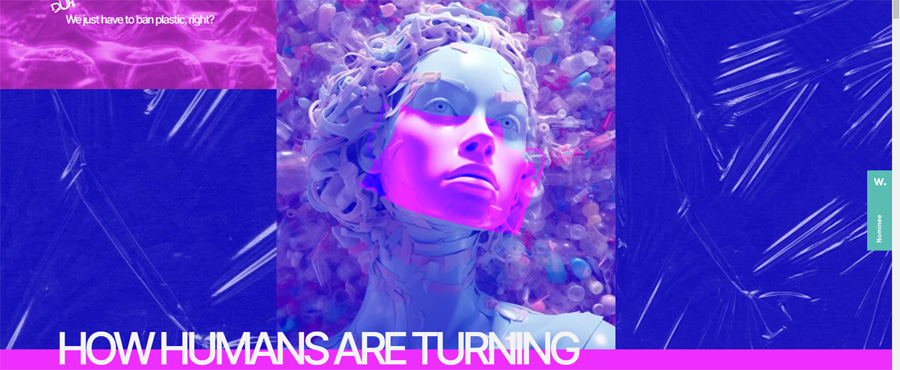 Why We Like This Design
The color combinations used in this website design are quite attractive. As scary as it seems, the images also go well together with the overall theme of the website.
About Plastic Pollution Problem