Wowchi Mochi
A logo and branding design for Mochi ice cream company, Wochi Mochi.
Truly a fun-filled branding design that fits perfectly for evoking a sense of joy in every customer. The wordmark logo and the colorful packaging design go quite well together in creating a well-balanced look for the brand.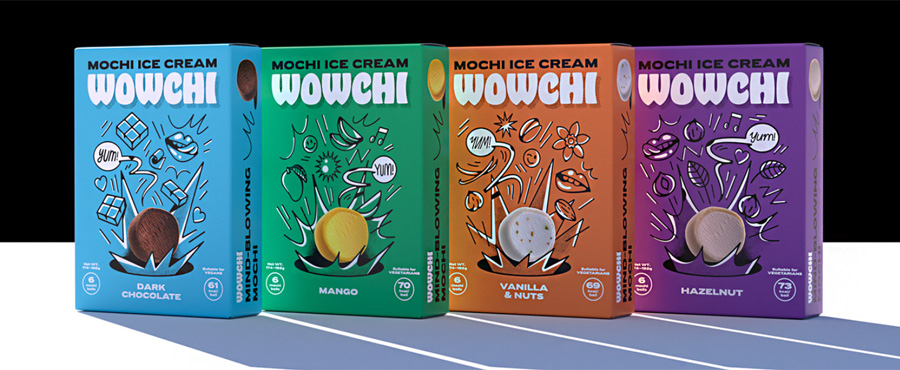 Why We Like This Design
We love the font used for the wordmark logo. It just looks so fun and matches perfectly for the ice cream brand. The bright colors of the packaging designs also help create an instantly recognizable look for the product as well.
About Wowchi Mochi