Rood Food
Website for Root Food, a personalized nutritional advisor and private chef service.
This website has been crafted with a unique approach with a side-scrolling design, which unfolds the website like a slideshow. It showcases the many delicious dishes and more information about the services in a very elegant way.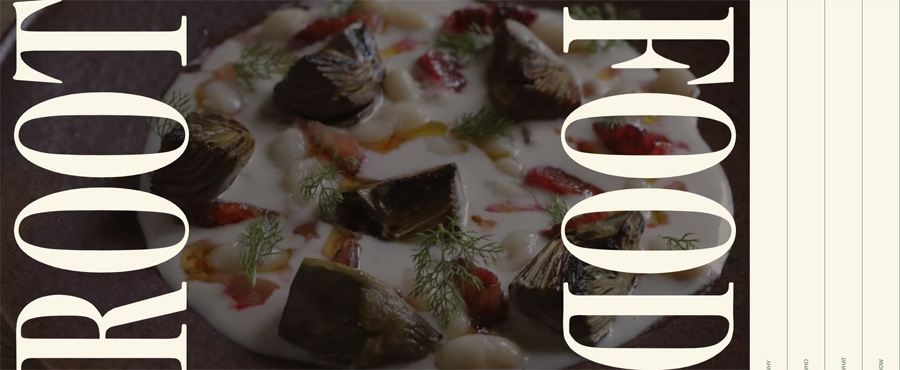 Why We Like This Design
At first glance, the clean and minimalist layout immediately draws you in.  We also loved the bold typography design. Navigating the website is a breeze, thanks to the intuitive side-scrolling design that effortlessly takes you through recipes and stories.
About Rood Food