Minimal Company Brochure Template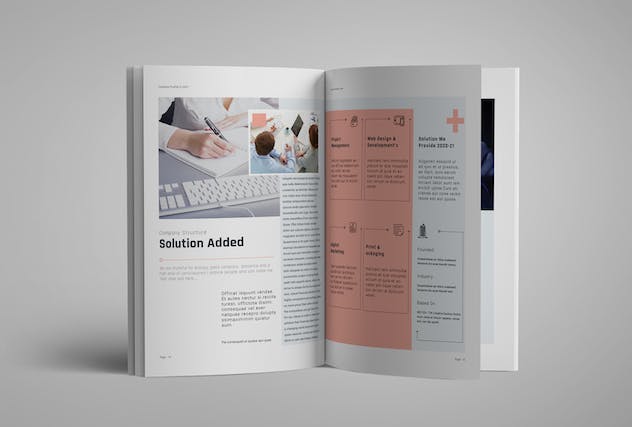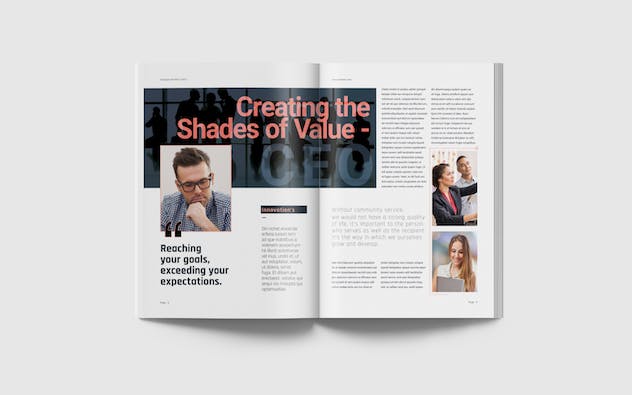 Its construction is layered for simple customization of units and text.
If you're looking for a hassle-free way to create a professional and comprehensive corporate brochure, look no further than our Minimal Company Brochure Template. Boasting a modern, clean and minimal aesthetic, this template is perfect for businesses seeking to make a clear and compelling statement about their offerings. The design offers 24 distinct page layouts, fully customizable to echo your brand's identity.
This brochure template is a true workhorse, delivering both A4 and US Letter sizes, to ensure compatibility with international print standards. Its construction is layered for simple customization of units and text. It's the perfect platform to present your dynamic printing solutions or it can be used to streamline your multi-purpose printing needs. The design's crisp lines and uncomplicated layout make it a great fit for any business looking to highlight their services, products, and achievements in a clear and engaging way.
The template design strives to make your brochure-creation process as seamless as possible, incorporating a myriad of high-quality features. It allows for easy customization and editing, and includes paragraph, character, and object styles. The design is rendered in 300 DPI resolution to ensure sharp output, and works seamlessly with Adobe InDesign software versions from CS4 to CC. The package also includes INDD and IDML files along with a helpful user guide.
Details & Features
Modern, clean, and minimal design
24 different page layouts
Available in A4 and US Letter sizes
Layered for easy customization
High resolution 300 DPI design
Compatible with Adobe Indesign CC, CS6, CS5, CS4
Includes INDD, IDML files and help file
Why We Like It
We absolutely love the Minimal Company Brochure Template for its versatility, ease of use and professional appearance. It brilliantly balances sophisticated design with practical features, making it easier than ever to produce high-quality, effective company brochures. The fact that it's so adaptable to individual branding and designs makes it invaluable for businesses in a variety of sectors.