Despite what many would think, the term web designer does not always imply artist. There are many very capable web developers and designers that are lucky to pull off a quality stick figure on most days. For those that are able to create complicated artwork, there are plenty of times when you're up against a deadline need something generic.
For either of these situations, you can't beat free vector art. Though the quality varies dramatically depending on the source, there is a tone of great work out there that you can download and use in your projects immediately. Below we'll take a look at ten websites offering free vector downloads of various types.
VectorArt wins the prize for the best looking site in the bunch. Vector art websites tend to be an explosion of ugly ads and bad design but this site is beautiful and easy to navigate. You'll notice some premium vectors for sale here but there is also plenty of free downloads.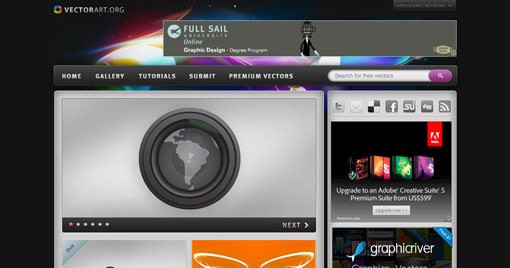 Vecteezy is always my first stop when I'm looking for a quick vector fix. Their collection is quite large and easily searchable and you're likely to find lots of content from other providers here as well.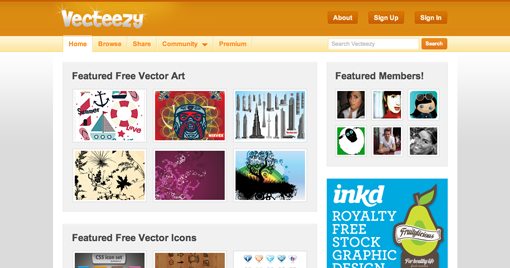 QVectors is almost exactly like Vecteezy and you'll no doubt see some overlap. Definitely a great source of free artwork. Be sure to check out QBrushes, QFonts, and QTextures too!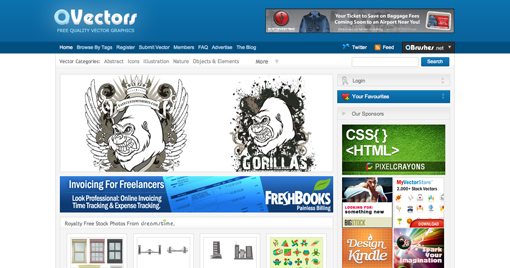 GoMediazine is famous for selling vector packs that are chock full of super high quality vector work. As a promotional tool they frequently release free packs. Click the picture below to see their collection of free goodies.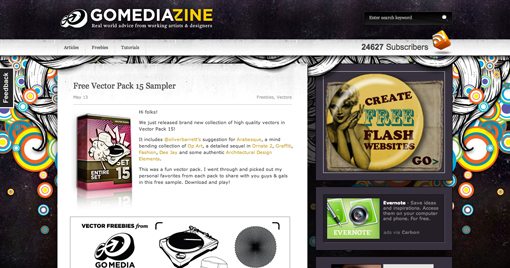 123FreeVectors has more annoying ads than anyone cares to see but they do provide quite a large number of free vector downloads. Be sure to browse through their "Ornament" section for some particularly nice flourishes and abstract art.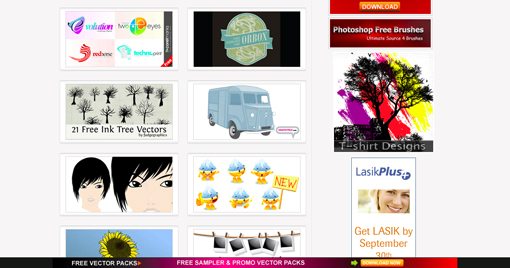 CoolVectors makes you jump click through far too many pages to actually download the artwork but they do have a nice offering that contains plenty of pieces that I didn't see anywhere else.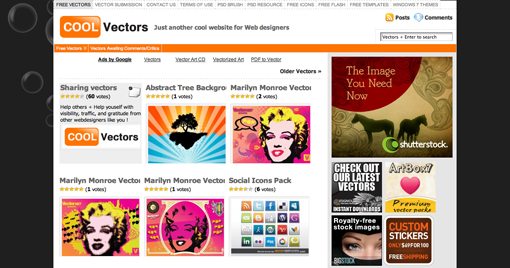 As the name implies, VectorStock sells stock vector artwork. However, they also have a sizable collection of free downloads.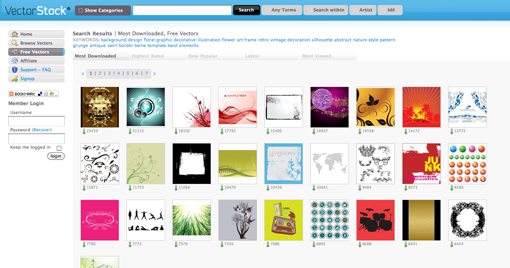 This is an awesome site with a huge library of vector logos for both obscure and top name brands. If you ever need a logo for a project, start here.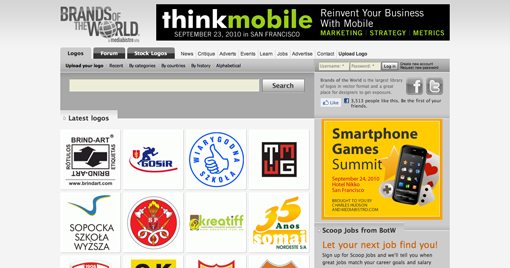 Sometimes you just need a silhouette, and this is where you should go to get it. All Silhouettes has pages and pages of vector silhouettes of people, guns, flowers, spiders, dolphins and tons of other random stuff. You'll want to bookmark this resource.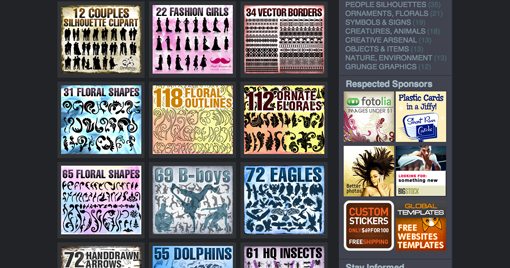 Uberpiglet is a vector gallery that contains simple, nearly distraction free pages of thumbnails for you to browse through. Clicking on a thumbnail brings you to the download page. This is a great site to check in on from time to time to see what's been added.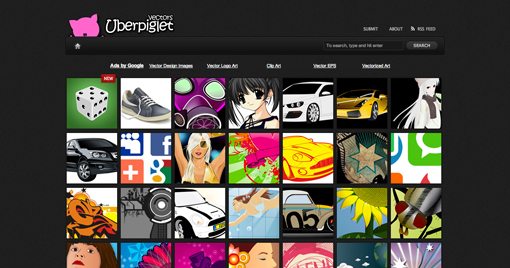 Where Do You Go for Vectors?
The collection above represents the collection of sites that I turn to first when I'm looking for a free vector. Leave a comment below and tell us about your favorite sites in this category.