10 Smart Freelancer Tips to Use Every Day
Whether you are a full-time freelancer or it's just a part-time gig, you need to be smart about your time and business. The most successful freelancers have developed a set of personal rules and routines that help them work efficiently and effectively.
Here, we have 10 things you can try every day to develop and train yourself to become a better freelancer. Your daily workflow is just one more tool to help you on the path to small business success.
Get unlimited downloads of 2 million+ design resources, themes, templates, photos, graphics and more. Envato Elements starts at $16 per month, and is the best creative subscription we've ever seen.
1. Plan Your Day
A good work day starts with a plan. What exactly are you going to do today?
Map out your work hours and create a set of tasks to accomplish. Plan how your work will happen. You can save time over the course of week by planning for days in the office and days spent running errands and meeting with clients. By grouping in-office and out-of-office tasks, you can save time and keep organized.
Also plan in time for a few distractions – it is going to happen – and be realistic when you set daily or weekly goals. What can you really get done? It you try to plan to do too many things you will end up frazzled and frustrated.
Then visualize it. (As designers, that's what we do best, right?) Start with: "Today I will …" and fill in what you will do. Saying it out loud will help you see the task and start you on the path to getting there.
2. Work in Your Space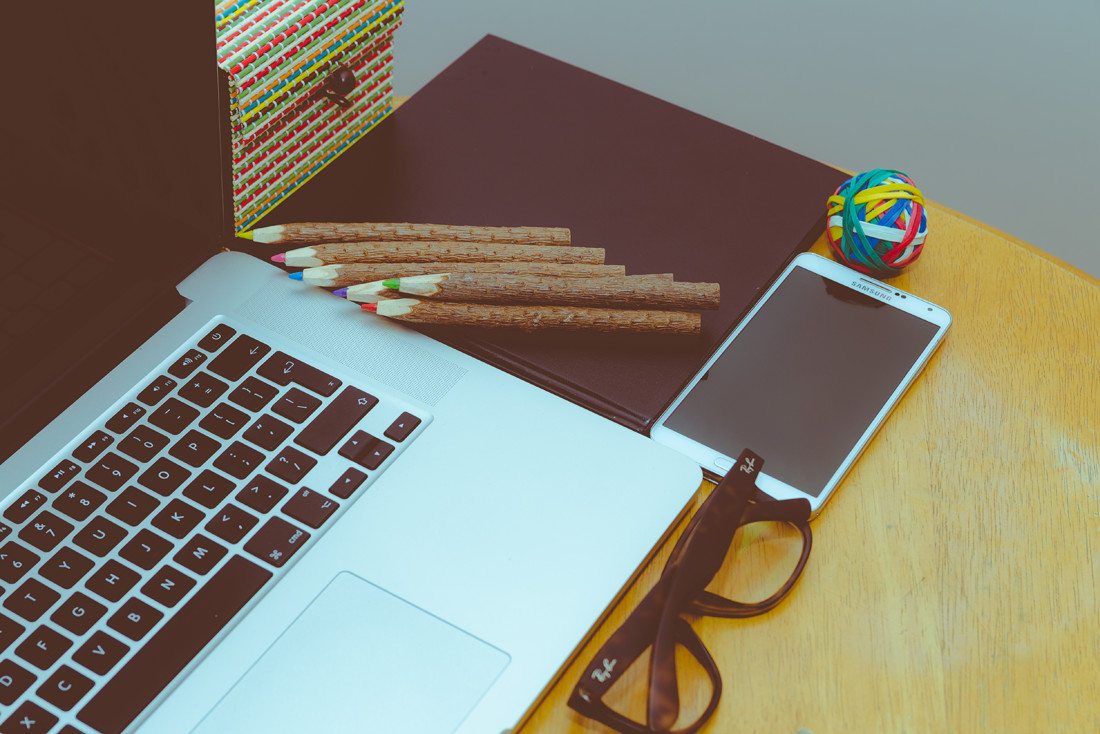 Not all freelancers have the luxury of a complete home office, but you should have a workspace. (If not, it's time to create one.)
Work in your space. It sounds simple, but by working in a dedicated space, you will have all the tools you need at hand. You'll feel comfortable and get into a groove quickly. And you won't waste time setting up your "office."
Once you settle into your space, work a set number of hours (during a set time frame each day). Treat your freelance job just as you would if you worked for another employer. Work time is dedicated work time; don't mix it with the rest of your life if it can be avoided.
3. Clear Your Inbox
Start your day with a little email check and cleaning. Before you panic, consider this: All emails fall into one of three categories. Here's how to handle it.
Junk or unnecessary replies: Delete these messages as you go.
5-minute emails: Messages that ask for things you can do in 5 minutes or less should be completed and checked off the list as you sort through your inbox.
Project emails that require more than 5 minutes: Flag or file these away to work on at a dedicated time (and set a task reminder or deadline so you don't forget about them.
There are some other emails that will come your way as well, such as spam (flag them as such, delete and move on) or offers or information you want to hold on to. Create an email folder system to file away emails that you might need later and these messages won't pile up in your inbox.
4. Keep Up with Expenses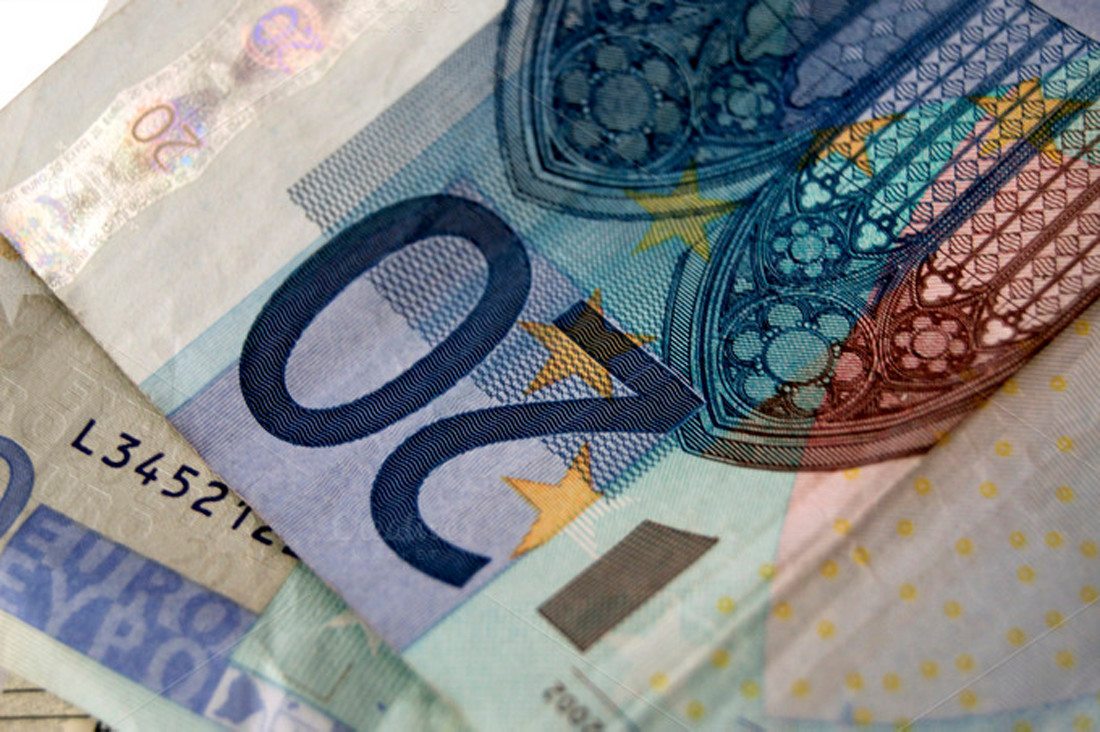 Freelancers should be in the know with their finances daily. While this can easily sneak up on you come tax time, it is important to know what funds are coming in and going out at all times.
This includes filing invoices (and making sure they are paid on time), keeping track of receipts and expenses and paying any taxes, dues or bills that accrue along the way.
Your freelance finances are best kept separate from personal accounts for ease of review. Keeping track of the financials can be difficult for some freelancers, especially those in more creative fields. Consider working with an accountant if you need help keeping track of everything.
5. Check/Post to Social Media
Once per day, you should do a quick social media check; you should also post something daily. This is part of your overall marketing and branding plan, right?
Social media can help you connect with a wider audience – potential clients and other freelancers – but it should not be all-consuming. Dedicate 30 minutes a day to a quick social media check on the platforms you are using and use a tool such as Hootsuite or Buffer to schedule a few posts so you don't have to manage social media all day.
6. Set and Stick to Goals
In traditional workplaces, your supervisor will help you create a set of long-term and short-term goals to help ensure your personal success. You should do this for yourself as well. Personally, I break that down to "daily goals" and "tomorrow goals."
Daily goals are things I set out to accomplish each day and are different from tasks in that they may not always be to finish a part of a project. Daily goals could also include a new interaction with a cool designer on Twitter or updating my portfolio.
Tomorrow goals are my big-picture goals – where I want to be in a year, 5 years, 10 years – and how I am planning to get there. This can include planning for retirement, growing your freelance business or a whole host of other things. Take a minute each day to reflect on these goals and what you are doing now to get there.
7. Stay Up-to-Date on the Business
The worst thing that can happen to a freelance designer is getting stuck as the world passes you by. You must stay up-to-date on trends, technology, tools and what is happening in the design world.
For me, this includes a lot of reading and a lot of just looking at design work. You can also take a class, network in person or attend conferences or seminars. But do whatever you can to keep learning about the field you are working in (and related areas as well).
Your daily goal – learn one new thing, no matter how small.
8. Take Breaks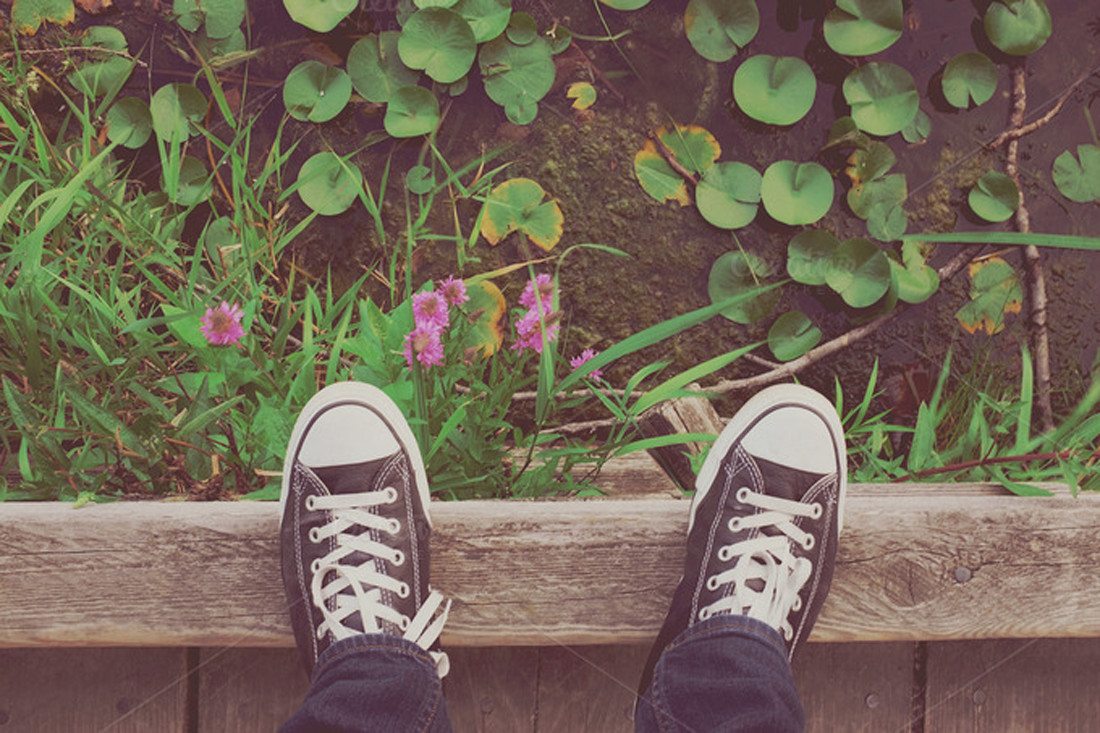 There is no value to sitting in front of a computer for hours on end without moving. You'll burn out and likely end up drifting off into a lethargic state. So get out of your chair, walk around, get some coffee and take breaks.
And don't just take a Facebook break. Get up and move around. Do something physical.
Fitness trackers are your friends. Set a daily goal so it forces you out of the chair. Set an alarm for breaks so that you remember to get up and move. Studies have shown that it will actually make you more productive.
9. Follow Up with Clients
Return all client emails and phone calls daily. Don't procrastinate when it comes to working with actual people. If something is going to get pushed back a day, this is not the thing.
Also remember to set an away message when you are out of the office, so if a client makes contact and you won't be able to respond they know about it.
Quick follow-up shows that you care. It adds a personal touch to your freelance business that can set you apart from everyone else. It makes the client feel respected and appreciated. And most of these follow-ups don't actually take a huge amount of time, while helping you cross plenty of items off your daily to-so list.
10. Track Your Time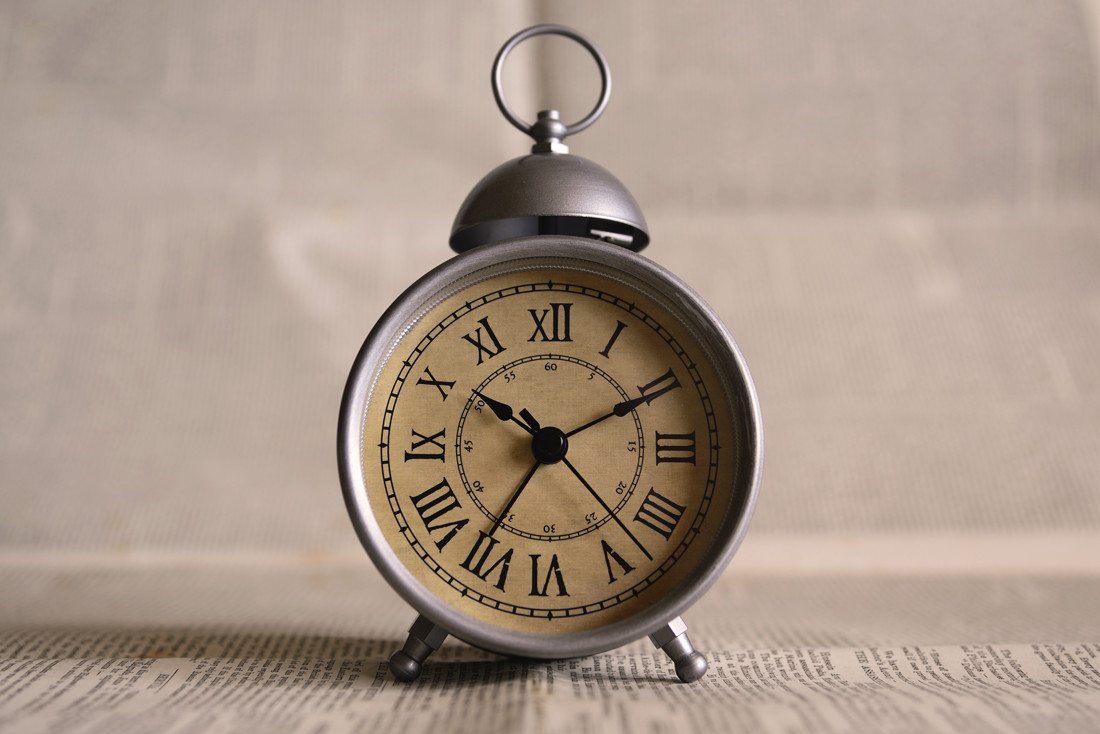 How much time are you spending on your freelance business versus other elements vying for your attention? Track your time spent on work. You might be surprised at the results.
Many freelancers get caught up in doing other things – social media, personal email, even laundry – when they work from home. By physically tracking the time spent on work projects you can better determine how much time you are actually working. You'll likely find that you
work way more than you thought.
work way less than you thought.
While working less than you thought can cause some problems, working way more than your thought presents a financial quandary. If you are spending more time working, you are actually bringing in fewer dollars per hour? Are your rates appropriate considering the time you spend working?
Conclusion
As a freelancer you are your most valuable resource. While we all work differently and have varying ideas about success, the root of freelancing remains the same. It's a delicate balance between personal and professional and economy of time and efficiency in workflow are vital.
Freelancing 101 is an occasional series to help the increasing number of freelancers in the market. Whether you are a designer, writer, developer or wear multiple hats, we will share tips, resources and ideas to help you make the most of your small business. Is there something in particular you want to know? Let me know at [email protected].
Stock Photos Courtesy of Creative Market.