4 Social Media Myths Every Small Business Owner Should Know
Your company can't survive in this new digital age without social media. It's a revolution that will change the way you do business for the better and triple your customer base in months.
Sound familiar? Today we'll take a look at what greedy Internet marketing companies want you to believe about social media and how it compares with reality. Before you spend money on an expensive campaign, you'll want to read this.
Envato Elements gives you unlimited access to 2 million+ pro design resources, themes, templates, photos, graphics and more. Everything you'll ever need in your design resource toolkit.
The Con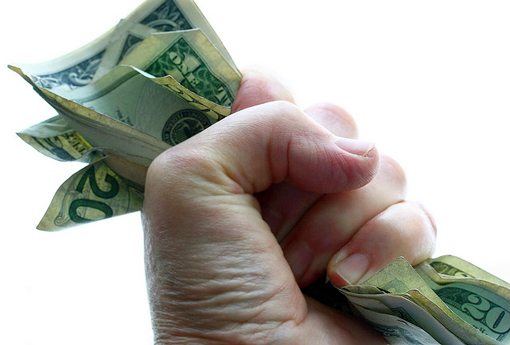 I'm a marketing guy. It's what I went to school for and the lens through which I see just about everything. Having known and worked with several "marketing experts" over the years I know too well that the title is a hazy one. Some marketers are extremely talented people that can legitimately take your business to the next level. Others are glorified con men that do little else than take your money in exchange for empty promises.
The two gold mines that Internet marketing agencies are currently extremely excited about are SEO and social media. These are buzz words that you'll see again and again on Internet marketing websites and can expect to hear several times in any meeting with these companies.
The part that makes me angry is the level of trickery involved in selling Internet marketing on these fronts. They woo you with big promises and supposedly hard facts about the necessities of even small businesses to invest heavily in these areas. I've seen firsthand that many small business owners don't have a clue what these technologies really and are therefore inclined to trust the "experts" when they assure them the necessity of acting fast to capitalize on these opportunities.
Several designers and developers have recently written about the line between acceptable and shady practices in SEO so this article will focus on the social media side.
The Myths
If you have an Internet marketer bending your ear about the glory of using social media to boost your business, be sure to watch out for these big fat lies. Note that these myths apply specifically to leveraging social media services themselves and that different rules apply when we begin discussing actually taking out real ads on various sites such as Facebook.
Social Media is a Good Way To Get Noticed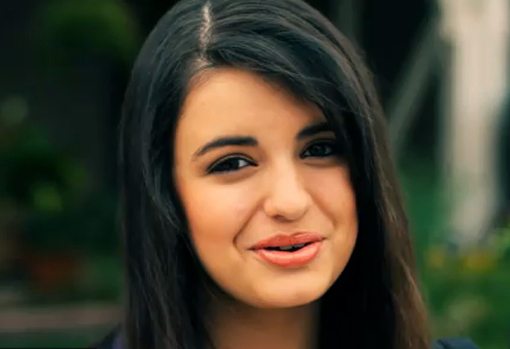 Social media hounds will drop the word "viral" like it's an easily achievable target, as long as you hire the right people. By properly utilizing social media, your business will go viral and take off like Rebecca Black singing about the weekend. Consequently, worldwide recognition and fame are only a few clicks away!
These same promises were made 10-15 years ago when these same sneaky marketers were convincing business owners that they needed a website. Though that need was ultimately valid, the promises that were made were unrealistic.
The truth is, the Internet is the biggest city on the planet and having a website along with a few social media accounts is like hanging up a small sign in a dark remote alley far from the main drag. This action alone won't catch the attention of a single person!
Regardless of what someone who wants your money will tell you, users aren't scouring Twitter and Facebook so they can follow new and random businesses that pop up. They are using these to mediums to connect to friends and family that they actually care about and will occasionally decide that they like a business enough to keep up on their updates as well.
Some will have you believe that you need only shoot out a few tweets and suddenly that phone will be ringing off the hook with new business! Customers will line up for miles to see what the new Twitter user has to offer right? Wrong. There's no magic here. Like any advertising outlet, social media efforts are prone to fall on deaf ears.
Social Media Has an Instant ROI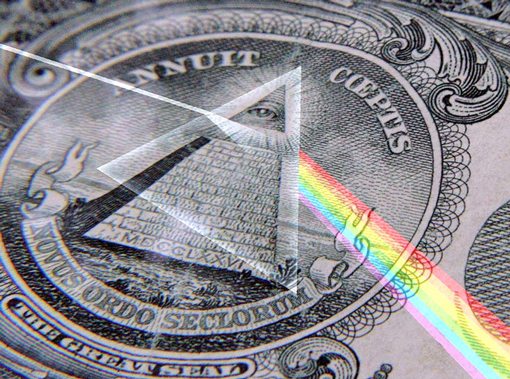 This one is almost laughable. Keep in mind that Facebook and Twitter themselves barely know how to make money and usually are much better at burning through wads of cash than building them up.
Don't get me wrong, social media can in fact be a very valuable networking and marketing tool for any business. The trouble is of course that it's often difficult to gauge the effectiveness of your social media endeavors. As we'll look at in the next myth, the most obvious numbers to use, friend/follower counts, are pretty unreliable.
An interesting thing to watch out for with Internet marketers is the level of fame of the companies that they present for case studies. They'll show you case after case where Burger King, Ford and others have received ridiculously high ROI (Return on Investment) yields from Facebook, Twitter and Youtube campaigns. What they don't tell you is that you aren't Burger King. Just because you pour some money into a social media campaign doesn't mean anybody will notice.
In a recent Mashable article, Jamie Turner shed some interesting light on this topic by discussing what he calls the the 3 Stages of the Social Media ROI Cycle. In the "Launch Stage", Turner notes that, despite goals to turn "cutting-edge techniques" (social media campaigns) into profitability, the early results for these efforts are negligible.
It isn't until the mid to long-term section of a typical campaign that you actually start seeing some results (Turner even discusses how you can accurately measure these). What this means on a practical level is that, if you're Internet marketing wizard is only discussing a short-term, get rich quick strategy, he probably has no idea what he's doing or is just scamming you to make a quick buck.
More Followers Mean the Campaign is Working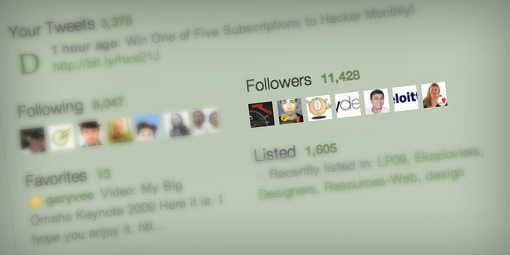 Once your new marketing company has your social media accounts up and running, they'll start to show you some "proof" that their efforts are working. This usually takes the form of the connections that your company has on the various sites: Facebook fans (people that "like" your page), Twitter followers, etc.
Be careful about getting too excited over these large numbers though as it is often the case that they are quite deceptive. This is especially true on Twitter where building up "followers" and building up "quality connections" are two different things entirely.
As proof, just look at how you're using Twitter. You aren't interested in the mundane drivel of millions of users or the incessant pleas of businesses, you just want more customers so you start following tons of people. Now recognize that a few million other people have the same idea as you and you can see that there's bound to be a bunch of marketers chasing each other.
The result of the mass influx of businesses to Twitter is that you will receive tons of "junk followers" that are literally have zero value for your company. As further proof of this phenomenon, there are a plethora of services dedicated to helping you identify how many "real" followers you possess. A few examples are Tweepi, Twitoria and Nest Unclutterer.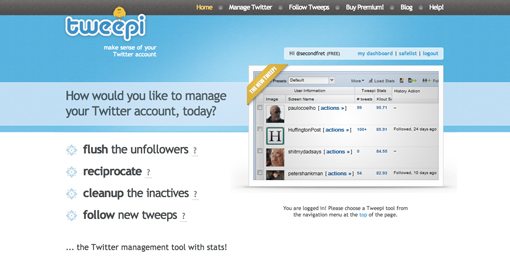 This myth translates to a simple word of caution. If you're paying someone to get you results and all they're showing you is that you gained 500 Twitter followers in a week, you might not be getting your money's worth. Quiz them about who these followers are, how active they are on Twitter, whether they are businesses or people, etc. If your guy tries to tell you that these questions are impossible to answer, once again, he probably doesn't know what he's doing.
You Should Let The Experts Handle It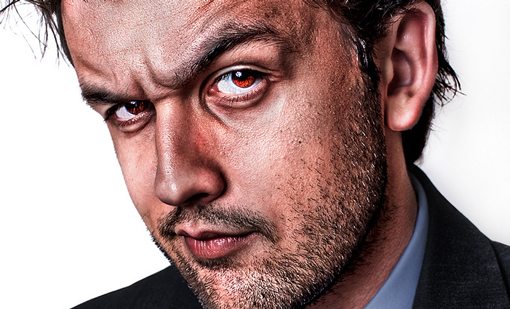 Here's the pitch: you're an old timer who will never get this stuff. Why bother learning about Facebook when something new is going to crop up and take its place next year anyway? You can't possibly keep up with the latest trends in social media or effectively run your own campaign, so why try?
This argument is of course aimed at getting you to pay someone to do your social media for you. Though at times these are legitimate concerns, this definitely isn't always the case. Though marketing companies would have you believe otherwise, the basic concept and general use of the three or four primary social media sites is pretty easy to grasp.
You can set up accounts in these yourself in only a few minutes of work and it won't cost you a cent! It's one thing to pay someone to launch a legitimate, full-on social media campaign, but small businesses with limited budgets need not hire an expert if all they want is to have some sort of presence on Facebook.
There are also tons of free and affordable tools for business owners to manage their own social media campaigns like a pro, even if you have limited experience. Check out HootSuite and CoTweet for just a taste of the powerful tools available to you in the social realm.
Further, just as with any legitimate discipline, there's a book for dummies on the subject! Check out Social Media Marketing For Dummies, The Social Media Bible and The Zen of Social Media Marketing for dead simple explanations on how to successfully wield social media to improve your business.
So What Good Is Social Media?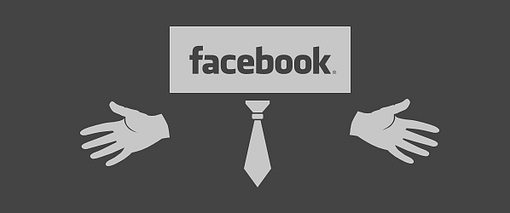 The information above is meant to give you a healthy level of skepticism when it comes to social media and those who get rich selling it, but not turn you off of the idea completely.
The really tricky part about all the hype surrounding the social media revolution is that there are a lot of lies wrapped in truth. Social media is in fact a positive thing. In the right hands, it can even transform your business in ways you never thought possible. However, there's no magic formula. It takes time, resources and effort to make social media a profitable venture for your company.
It also takes a company whose goals and target market are in line with a digital network. If you run an online store, social media traffic could be invaluable. If you're a plumber in a small town in Iowa, a Twitter account may not exactly be the best way to snag new customers.
Keep in mind that there are also significant benefits to running social media accounts from other perspectives that generating new business. Countless businesses use Twitter as more of a customer service tool and as a result their customer satisfaction and repeat business has gone through the roof. Once your customers realize that there is a real person manning your social accounts who is willing and ready to answer their questions, they'll often go there first and save your company a time-consuming phone call.
Your business is unique and social media is a versatile tool that you can use however you see fit. You don't have to conform to the opinions and advice of others, instead focus on what your goals are and how social media can help you create innovative ways to further those goals.
Conclusion
To sum up, proper use of social media channels can in fact open up incredibly exciting new opportunities for your business. However, this industry is shrouded in deceit and hyperbole and you want to be sure to have realistic expectations.
Remember that simply having social media accounts doesn't mean that anyone will notice, that social campaigns are a long game with little short-term monetary rewards, that follower counts can be contrived measurements of success and that you don't always need an expensive marketing company to be successful with social media.
Photo Credits: Liz West, TW Collins, Shane Gorski and Sean MacEnteeest.