7 Reasons to Attend Design Conferences
If you've never been to a big design conference, you're missing out. Aside from being a blast, they're a great way to boost you out of professional stagnation or a design rut. Below we'll take a look at seven reasons you should attend the occasional design conference. Along the way I'll post a few images and links for upcoming conferences that you might find interesting.
Envato Elements gives you unlimited access to 2 million+ pro design resources, themes, templates, photos, graphics and more. Everything you'll ever need in your design resource toolkit.
1. Inspiration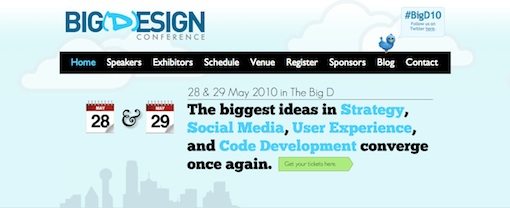 One of the best things you'll get out of a design conference is an overwhelming amount of fresh inspiration. Even if you browse the web every day for inspiration you probably go about it using the same tools, end up on the same sites, and collect the same types of design. With a big design conference there's no filter. You're in a huge room completely saturated with professional design ideas.
This can actually lead to a bit of an inspiration overload as you try to take in and mentally note everything you see. My advice is to not exhaust yourself by thinking too hard about the inspiration you're seeing. Snap a quick pic of anything you like (though you might have to do it covertly with your iPhone as there are often rules about this sort of thing) or at the very least bring a sketchpad and quickly jot down and/or sketch anything you see that you think will come in handy later. Otherwise just have fun and let your brain catalogue what it will on autopilot. When you're sitting at your desk the following week thinking about new design ideas, the things you saw at the conference will start resurfacing in your memory.
2. Networking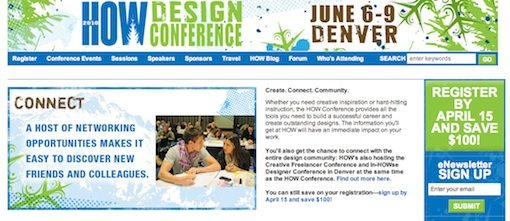 Design conferences are a great place to make new professional contacts and acquaintances. Simply walking from booth to booth and saying hello will help you put names and faces to the people behind popular websites, design agencies, print vendors, hardware distributors and the like. Aside from that the building is full of agency employed and/or independent designers just like yourself. At the risk of sounding too much like the avid capitalist that I am, keep on the lookout for contacts that could prove valuable to you in some way in the future. This includes vendors offering special discounts, possible partners for future ventures, and talented but affordable individuals to farm out extra work to.
If you're not the social type, making contacts, even in when surrounded by like-minded individuals, can be difficult and even a bit overwhelming. Attending some workshops and seminars within the conference is a great way to cull down the crowd and force yourself to engage in some interaction. Be sure to pack a stack of business cards, you'll need them.
3. A Lifeline for Current Trends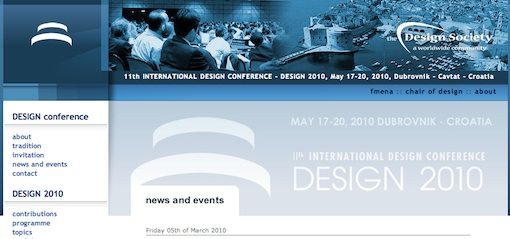 If you're a freelancer, it's easy to isolate yourself from the industry and lose track of what's happening. Design conferences provide you with an inside look into how technology and trends have changed since you last came up for air. This can give you invaluable insight into what potential clients are looking for and how to market yourself better to target today's design needs.
The key here, especially if you've been around for a while, is to keep an open mind. Don't feel the need to hop on every trend that comes along but pay close attention to the possibility that your methods are becoming outdated. Change for the sake of change is often pointless but there is plenty of steady improvement in the design community that you may have missed.
4. A Look at the Future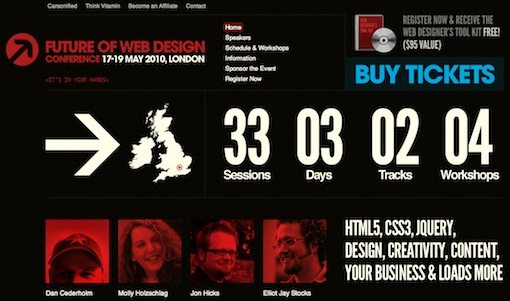 Apart from keeping an eye on what's currently happening in the design community, design conferences are one of the best places to learn about where the industry is heading and what will be the next big thing. Years ago, speeches were being given regularly at design conferences about how social media would rule the world one day. Some enterprising individuals paid attention and obtained the coveted first mover advantage in what would become a booming market.
As with deciding on which current trends are worth adopting, looking towards the future requires discipline in two conflicting areas: keeping an open mind and utilizing what a good friend of mine calls your "crap detector." Being too hardheaded and fixed in your ways can lead to your obsolescence faster than you can say "web design will never be big enough to rival print." However, using your crap detector means careful analysis of what you decide to put time and effort into. Whether or not it's something a bunch of design geeks will love or hate, always put yourself into the minds of the target customer and come up with reasons they might accept or reject the supposed future trend (it's important to have both!). Then analyze how, if at all, you could possibly capitalize on this valuable information.
5. Learning Opportunities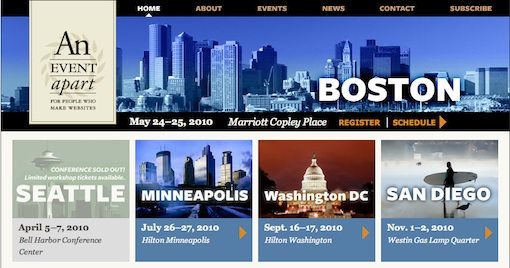 Design conferences foster an excitement for learning on a level not easily found anywhere else in the physical, non-web world (I mean this specifically in a design sense). Workshops, discussions and speeches abound that will help educate you in the various subjects on your list of things you keep telling yourself you'll take the time to learn but probably never will. As a designer and/or developer, every new marketable talent you pick up increases your value and competitive advantage.
Whether you like it or not, you've chosen a career that demands constant evolution and education. You have two options: keep up or be left behind. If you choose the latter, prepare to practice your speech informing clients that you can't do what they want. I'm a strong proponent of the Renaissance Man mindset but even if you want to stay focused in a very specific area, odds are the learning requirements won't decrease any time soon.
6. A Good Excuse to Get Away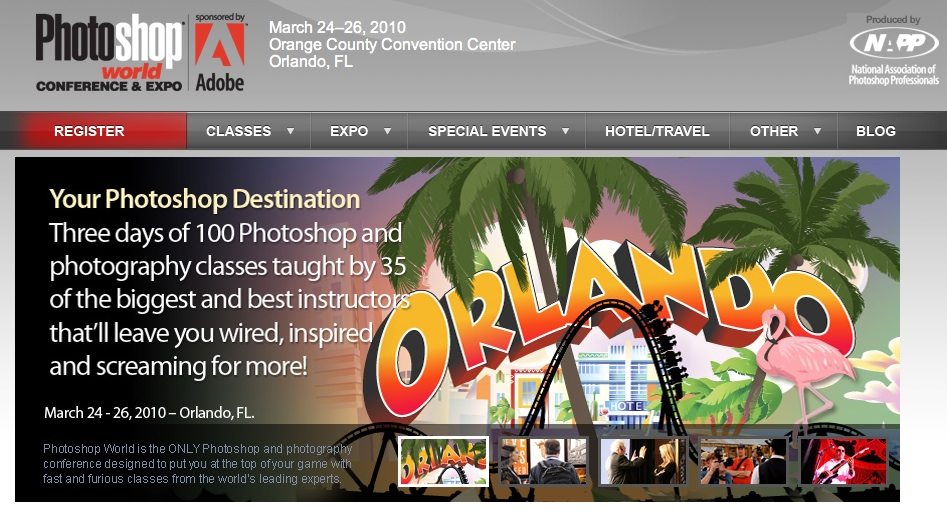 We all need a break from the daily grind every now and then, though it's not always easy to find the time. With a design conference you have the added bonus of it actually being a professionally productive trip. If you're a freelancer, this helps justify the trip's expense as it's not just for fun but to further your career. If you're an employee, you might even be able to convince your boss to not only allow you to go, but also cover your expenses! Many design agencies and other professional organizations put a high value on employee education so selling the conference in this light could land you a free plane ticket.
7. Free Stuff!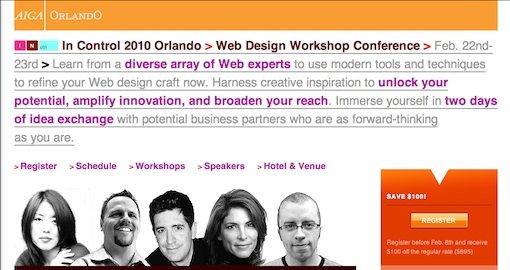 The last benefit of attending a design conference is something that you probably wouldn't expect, but in truth it ends being one of the highlights. Vendors at design conferences really want to get you to come to their booth. They usually accomplish this feat by giving away free swag. This turns the entire conference into a sort of scavenger hunt as you see other people walking around with something cool and then attempt to find the booth that's giving them away. In my experience, free gifts range anywhere from ice cream to custom printed playing cards, T-shirts and canvas bags.
One could argue that these items aren't exactly free as you have already paid for the conference. However, the expense is usually more than covered by all of the other benefits listed above. The free stuff then amounts to icing on the cake. Granted, most of it's cheap enough that you'll pitch it before you pack up and leave your hotel but it's still an integral part of the experience.
Warning: Contents May Contain SPAM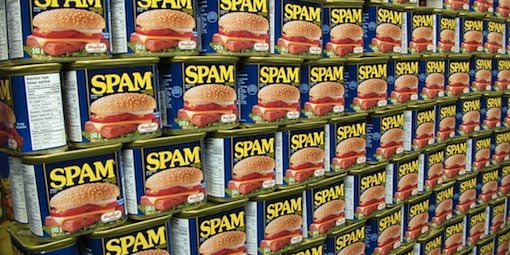 I would be remiss if I neglected to warn you about one of the biggest downfalls I've learned about design conferences. Do your self a huge favor and sign up for these things with your junk email address. If you don't have an email address dedicated solely for things that might result in a lot of junk mail, set one up. I learned the hard way that the people running these things often give out your information to all of the vendors attending the conference. These vendors will then send you countless unwanted advertisements and newsletters every single day for years to come.
See For Yourself
The best way to see what you're missing out on in design conferences is just to go to one. If you live in a major city, do some Google searching to see if you can hit one without even leaving town. Obviously, if travel is required the costs can get fairly high fairly quick. I recommend making it a goal to attend one conference every year or two. After you've been to a few, you can decide if the benefits outweigh the monetary costs.
Use the comment section below to let us know if you've ever been to any design conferences as well as which you think are the best.