11 Places to Show Off Your Work (Portfolio Sites You'll Love)
Most designers probably have their own website, but do you share work on portfolio sites to help that work get even more attention?
There are a variety of sites that accept website designs for inspiration so you can get more eyeballs on your projects. These are sources of great inspiration, as well as solid backlinks for your website.
We've collected 11 options for you to share and show projects, from portfolio sites that allow for all general submissions to a few that are more niche-based (plus, a few that have really innovative ways of showcasing design projects!)
Get unlimited downloads of 2 million+ design resources, themes, templates, photos, graphics and more. Envato Elements starts at $16 per month, and is the best creative subscription we've ever seen.
1. Awwwards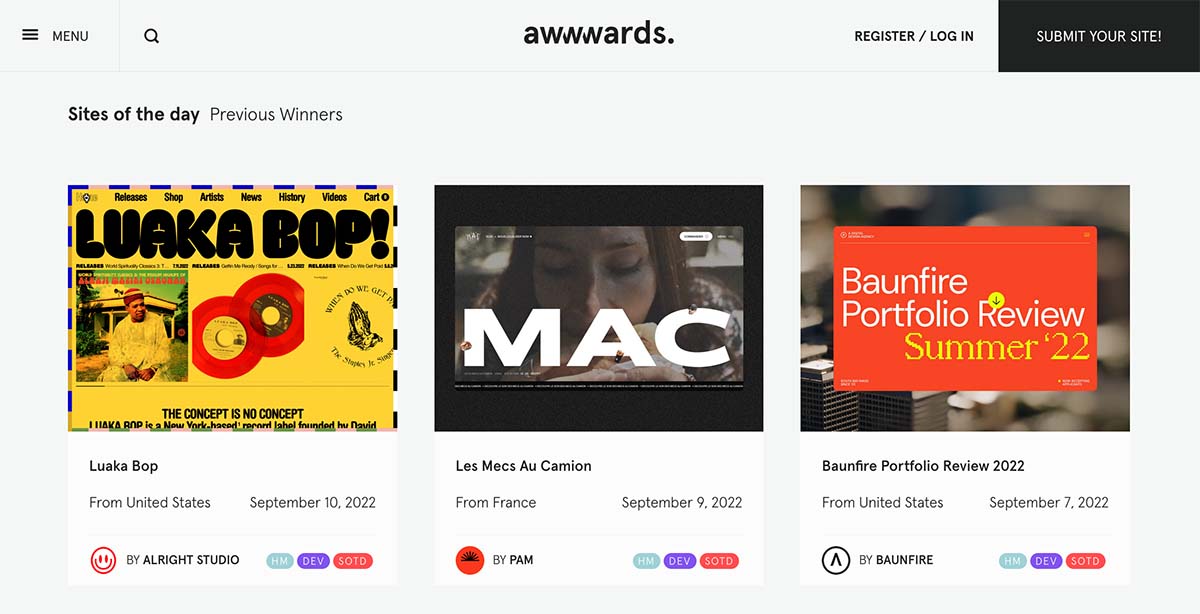 Awwwards is one of the go-to sites for design inspiration and you can submit your sites for inclusion. The site keeps a running list of nominees as well as daily "site of the day" winners. (Nominees are voted on by other registered users.) A site of the day honor is pretty coveted by designers, and you'll find a variety of those badges on some pretty stellar designs. (We also use Awwwards to get a lot of the inspiration you find in trend articles on this website.)
2. One Page Love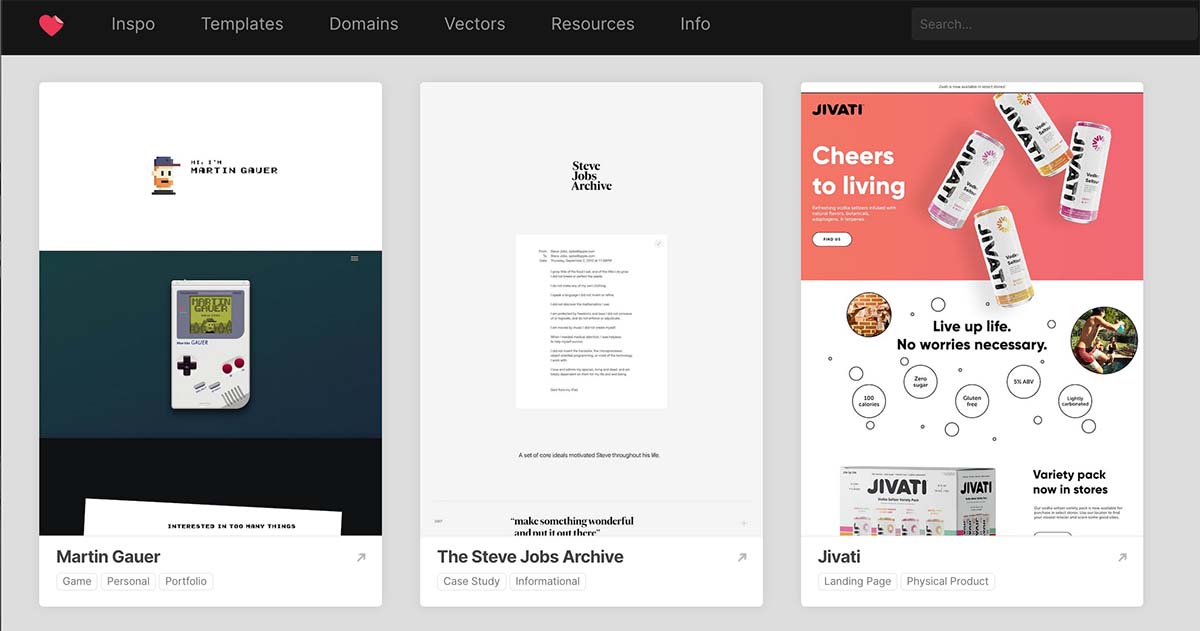 One Page Love is a portfolio site dedicated to – you guessed it – single page website designs. This is always the first stop when you have a site with not much content or a client that requests a one-page design. There are even some bonuses here such as downloadable templates.
3. Savee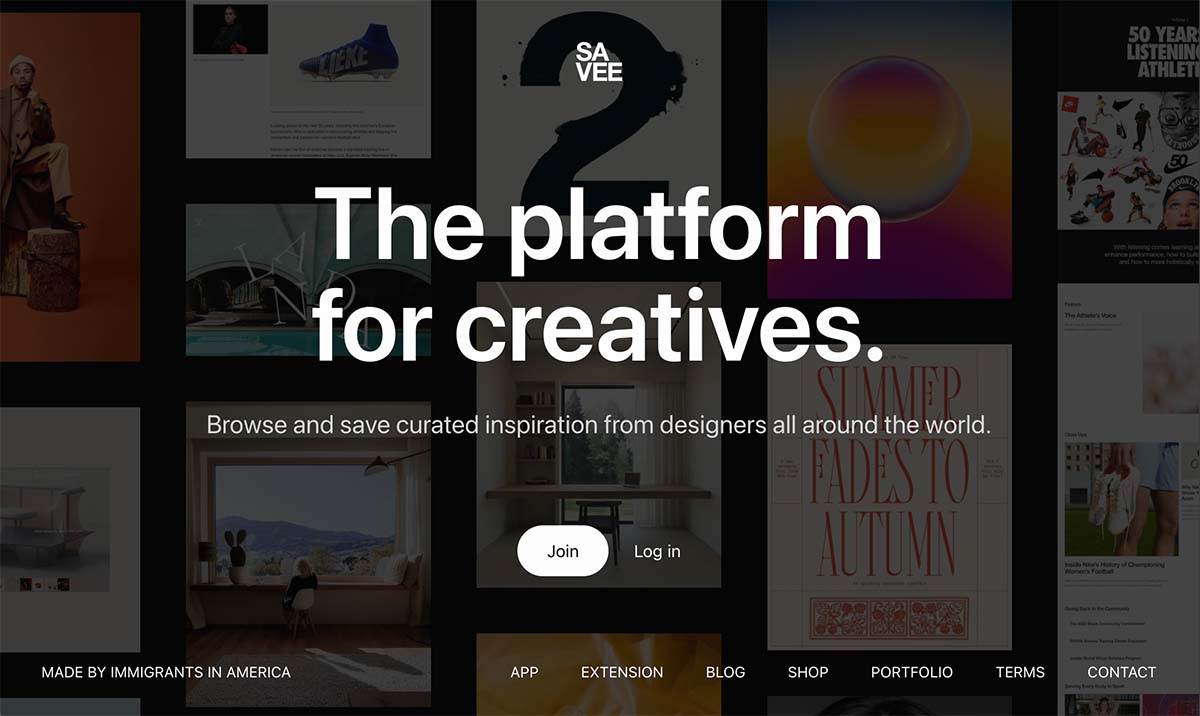 You have to log in to browse and save inspirational designs at Savee, but it is worth it. The site, which still has portfolio mode in private beta, is beautiful and has a strong collection. There's also a complementary app.
4. Minimal Gallery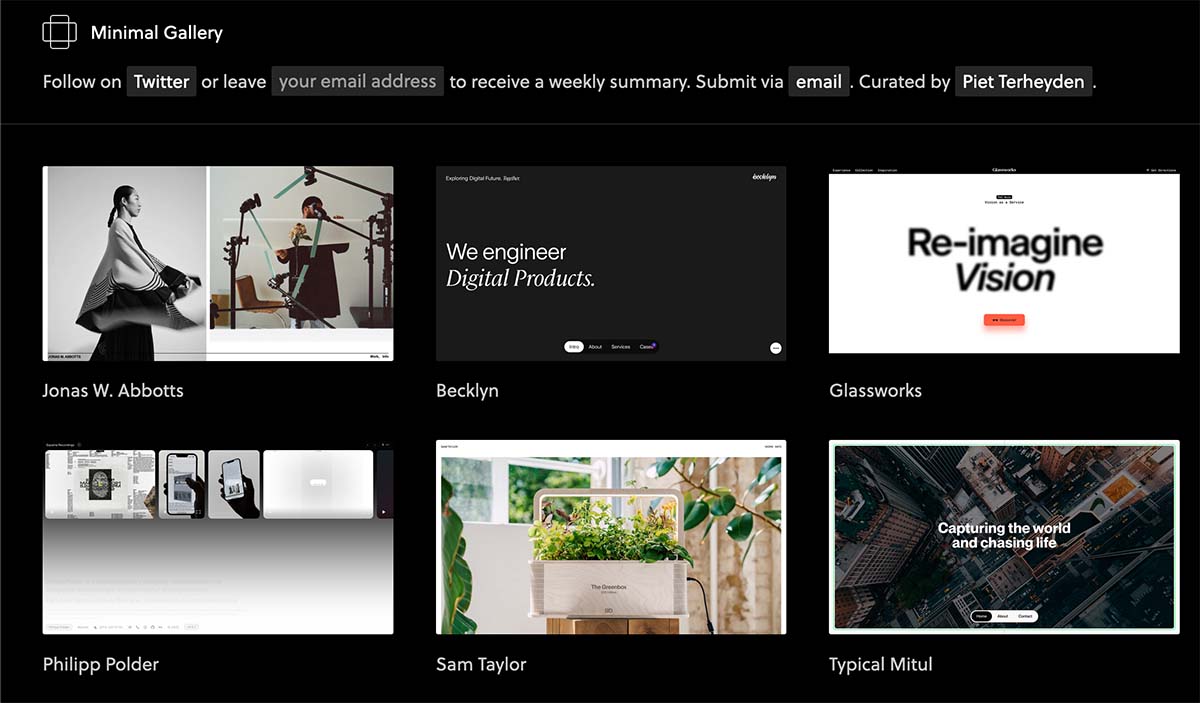 If you like minimal designs or are creating them, this is the site for you. Minimal Gallery is packed with black and white designs and those with the most streamlined aesthetics. You can get a weekly email digest of designs and submit yours via email as well.
5. UI Jar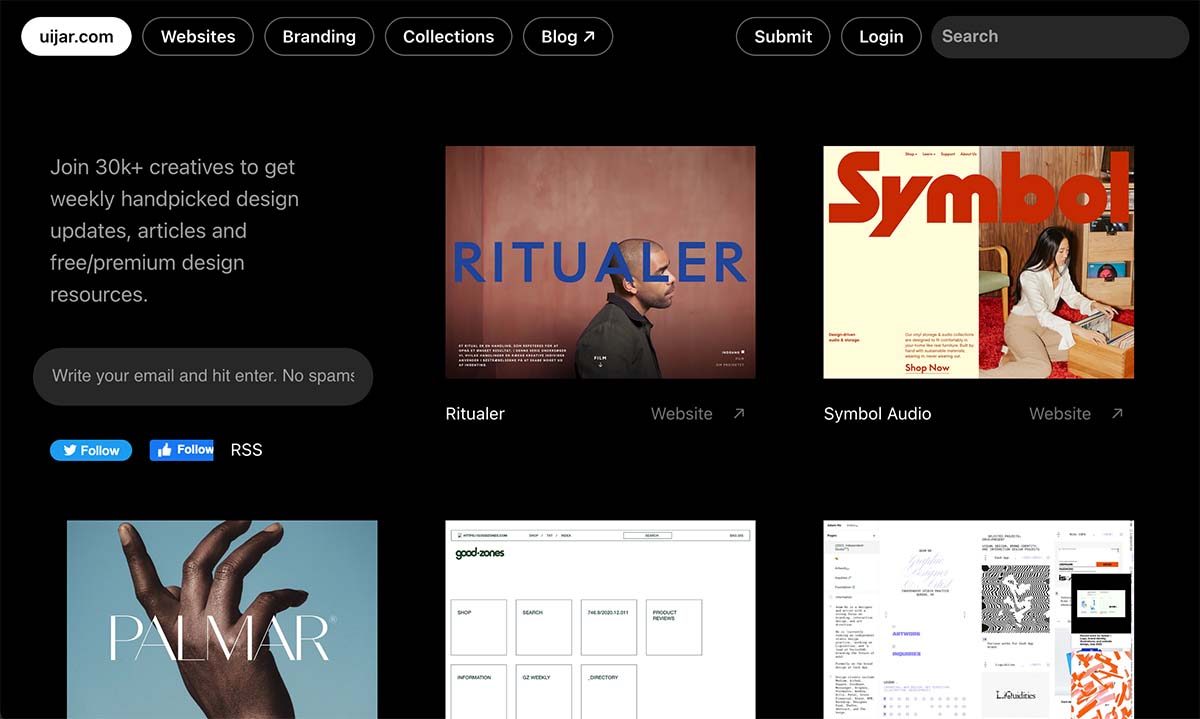 UI Jar is a community with more than 30,000 people that showcase user interface projects. There are also plenty of other goodies as well, including articles and free and premium design resources. The quick search function at the top is also great for helping you find inspiration in the area you need.
6. Admire the Web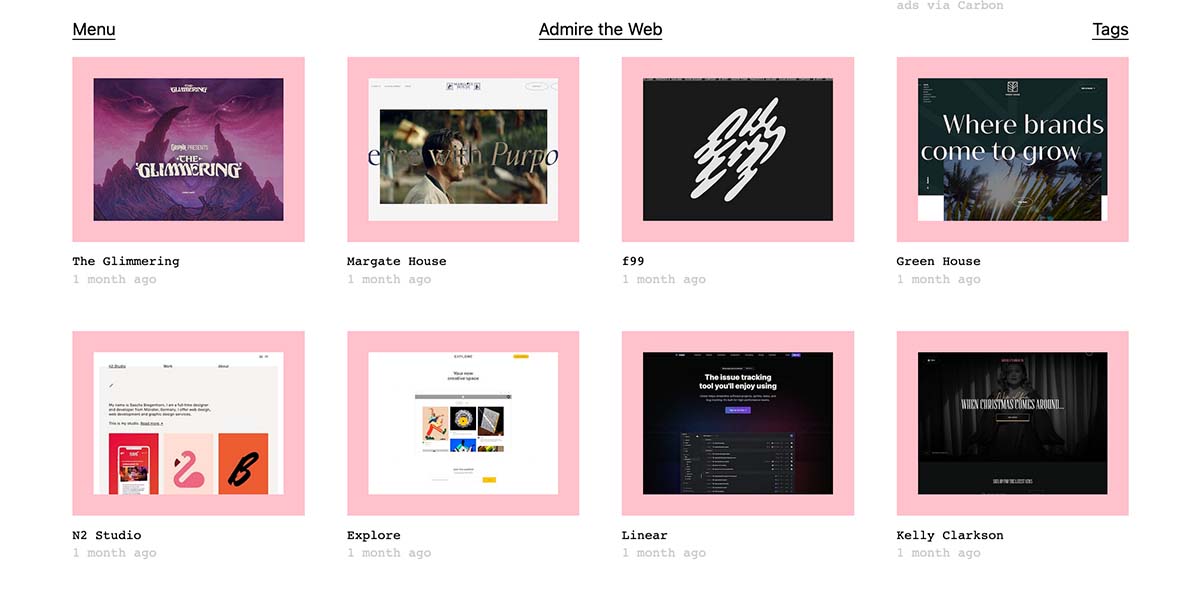 Admire the Web might look like a brutalist portfolio site at first glance, but it is not. (We have one of those for No. 9.) This portfolio site allows you to submit designs for inclusion and focuses on any design that's worth looking at. The collection is diverse and interesting.
7. Really Good Emails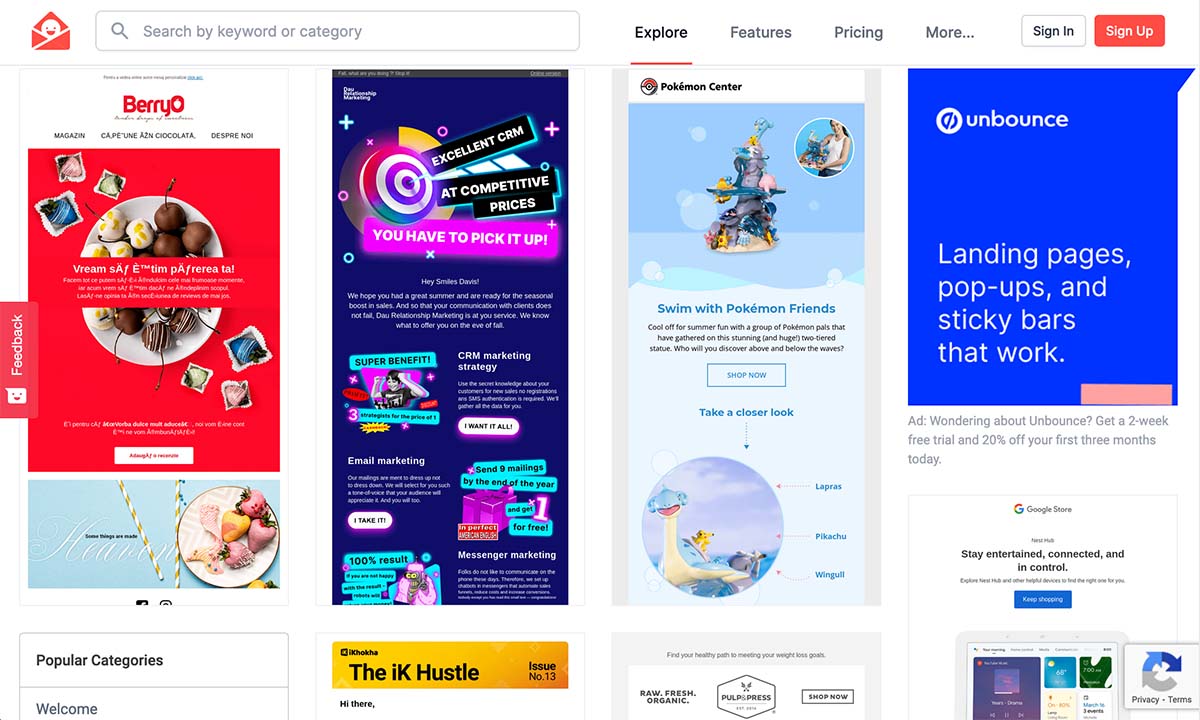 While this portfolio site isn't for website design, it's probably something you interact with online – emails. Designing an email – particularly a good responsive email – can be a challenge. Really Good Emails is a collection of some of the best and a source of major email design inspiration. (This portfolio site has free and premium options for use.)
8. Godly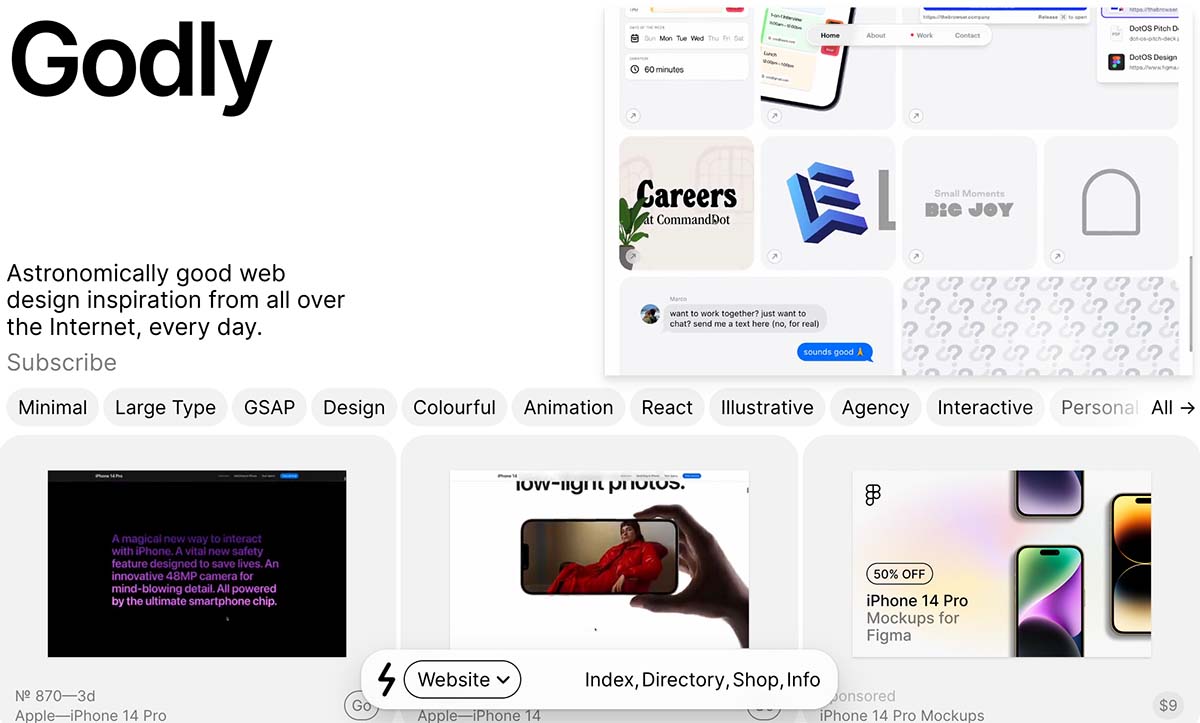 Billed as "astronomically good web design inspiration," Godly's collection is different because each example is uploaded with a scroll so you can see more than just the hero area without leaving the site. There are robust sorting tools as well to help you find what you are looking for with just a couple of clicks. Not only is this site a good source of design inspiration, but it functions well too.
9. Brutalist Websites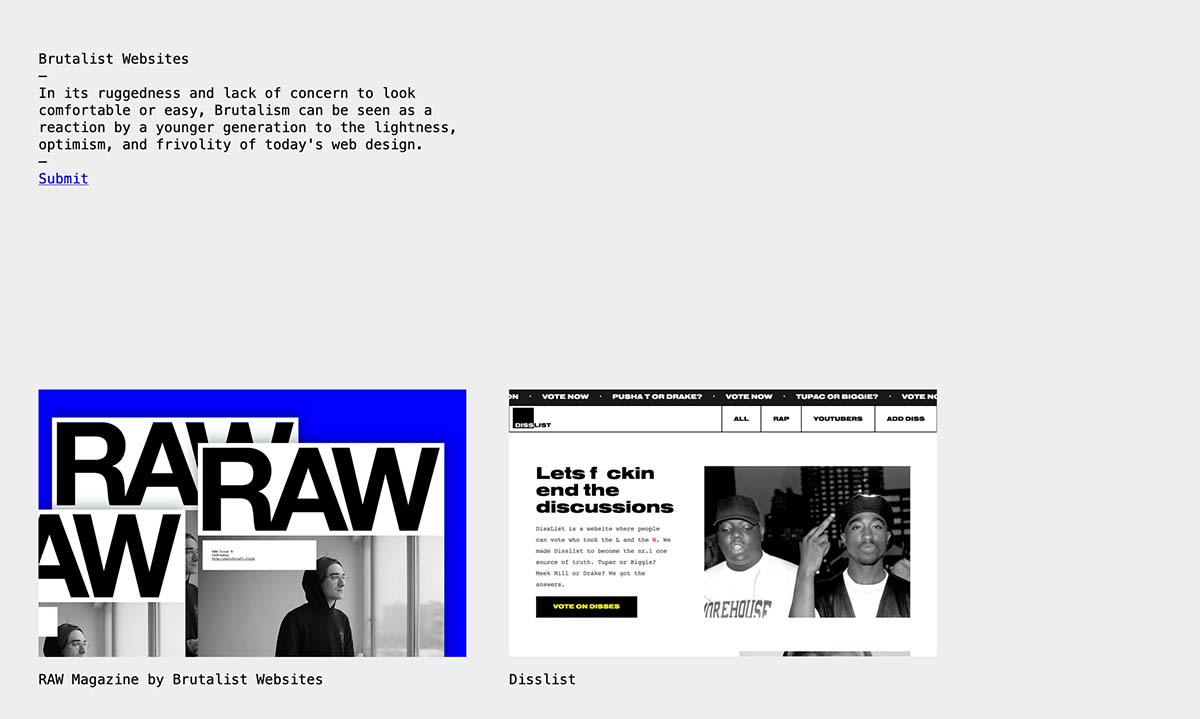 Brutalism and the brutalist style have been a major website design trend for a couple of years and this portfolio site is dedicated to that practice. The intro says it all: "In its ruggedness and lack of concern to look comfortable or easy, Brutalism can be seen as a reaction by a younger generation to the lightness, optimism, and frivolity of today's web design." Browse or submit your own projects for inclusion in this gallery at Brutalist Websites.
10. Site Inspire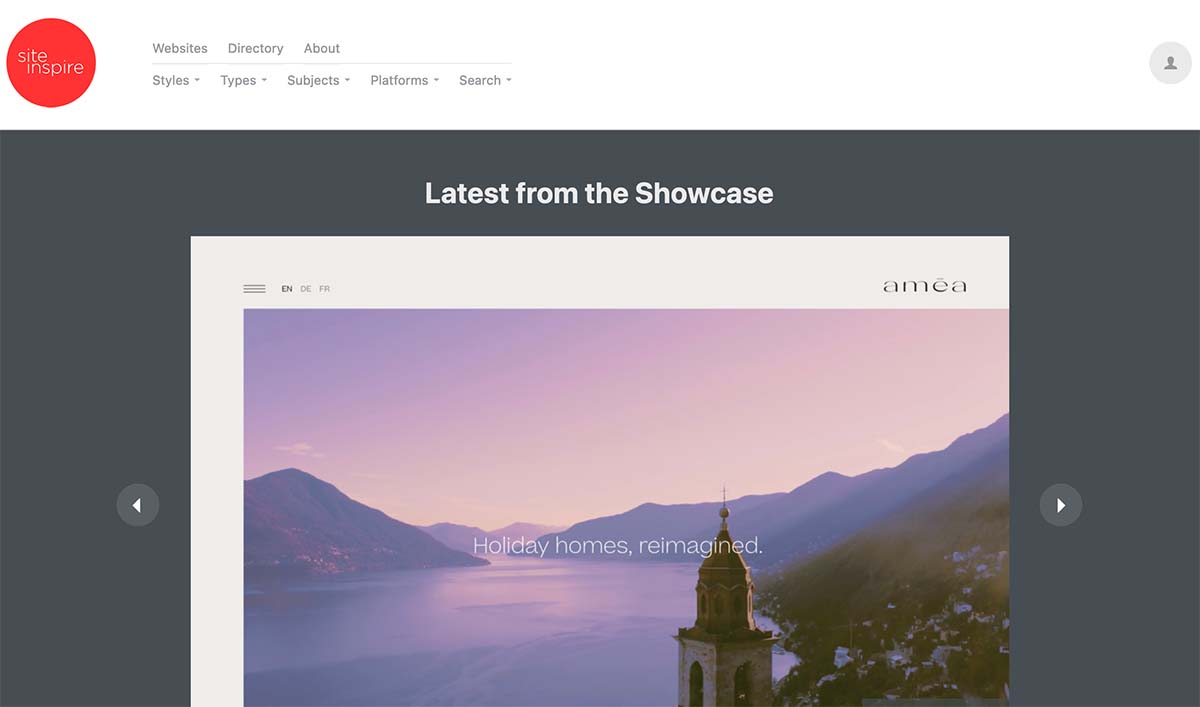 Site Inspire looks different than many of the other portfolio sites here because the homepage opens with a single hero image in a scroller. But don't dismay, you can see a full gallery of ideas with just one scroll. The website includes more than 7,000 examples of great work and is curated by Howells-Studio. To submit, you can become a member and share a design for consideration.
11. Design Shack Gallery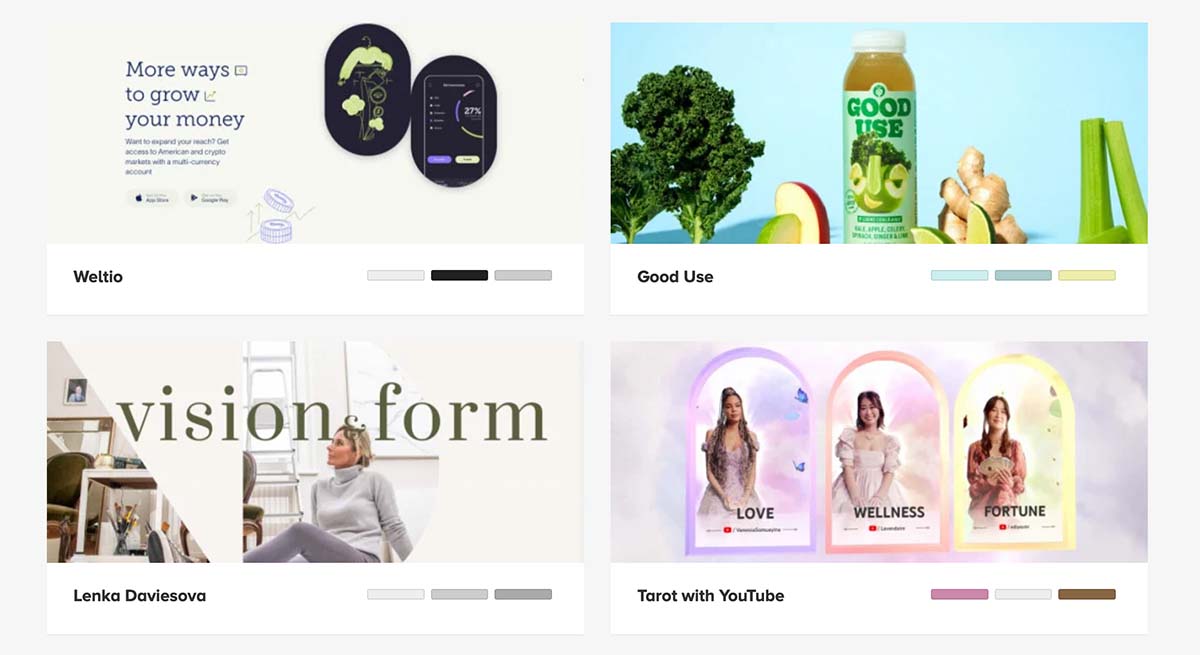 Yes, we have a place on this website where you can share and show off design projects of all kinds. There are thousands of designs to browse and you can search and filter by color, web design, logo design, interface design, or print design.
Conclusion
There are so many portfolio sites out there and what makes them the most usable is that they are actually strong sources of good design inspiration. While many of these sites allow anyone – or people with free registrations or memberships – to submit, curation and peer voting are what help them stand apart.
You might find some designs you don't prefer because of style or imagery or color here, but all of the website designs will be solid. There's valuable inspiration and we hope you'll browse each one to help jumpstart your ideas and thinking for upcoming projects.