20 DIY Projects to Improve Your Freelance Office
A creative workspace is good for your creativity. That's why companies such as Apple and Google have open and innovative workspaces. While you probably don't have that kind of budget, there are some great DIY projects you can take on to improve your freelance or home office!
So grab your hammer, paint and creative thinking to make your workspace somewhere you'll want to spend most of the day. Some of these projects take a few minutes, some a few hours, or some a few weeks or months. But it's a great starting point for some creative thinking!
Get unlimited downloads of 2 million+ design resources, themes, templates, photos, graphics and more. Envato Elements starts at $16 per month, and is the best creative subscription we've ever seen.
1. Install a Giant White Board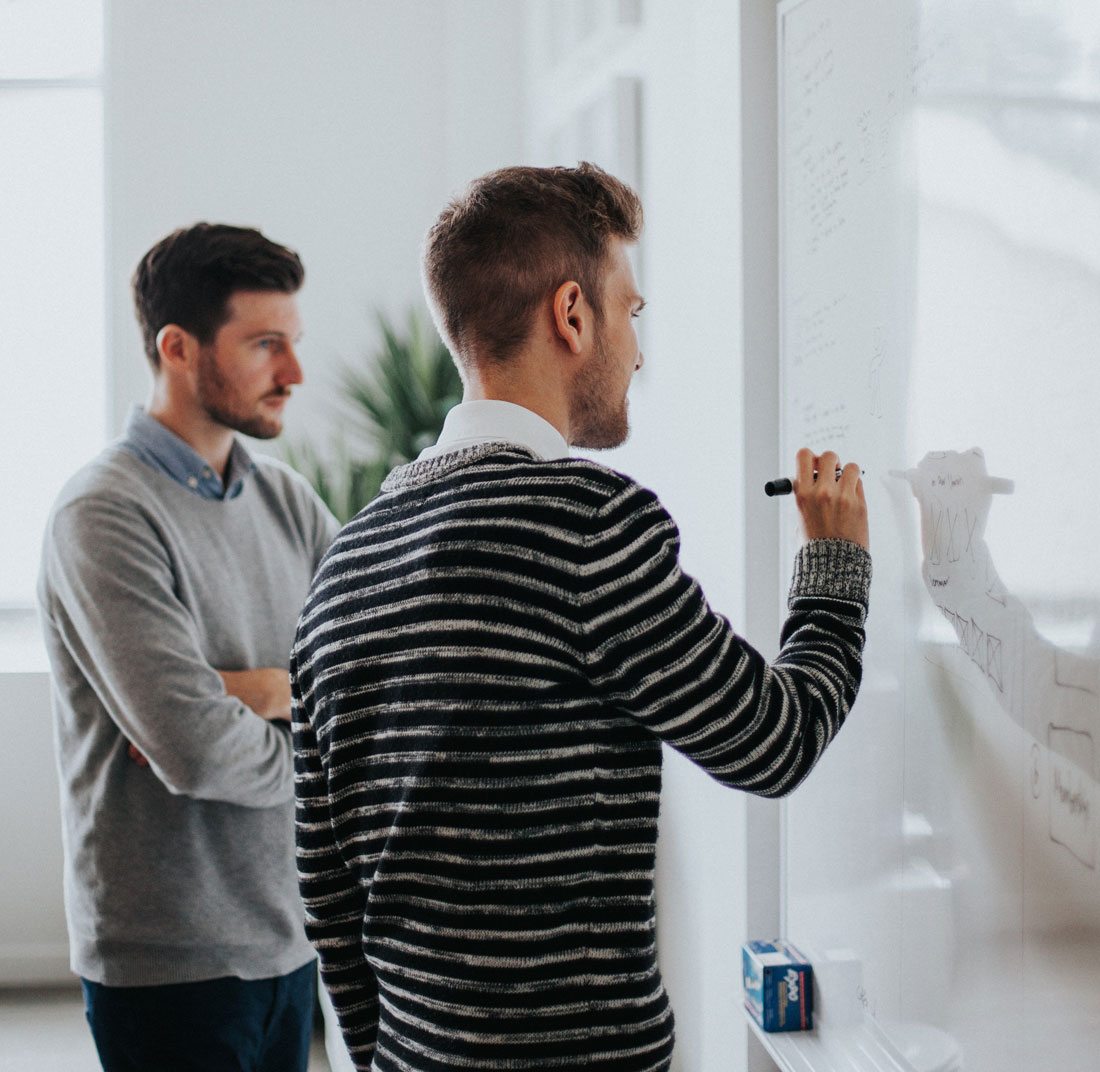 There's nothing like having a space to jot and display ideas to spark your creativity. Pick a wall in your home office and install a giant whiteboard – consider a magnetic option so you can hang items as well – to maximize usable wall space.
Just make sure to invest in plenty of colored dry erase markers and an eraser, so you can keep the ideas coming.
2. Display Your Work
Create your own art by framing and hanging pieces of your work that you love.
Glass floating frames are perfect for odd sized pieces, such as posters or tickets, so that your design pieces serve as a constant reminder of the great work you can do.
Invest in a handful of frames and remember to change out your favorite pieces from time to time.
3. Make it Magnetic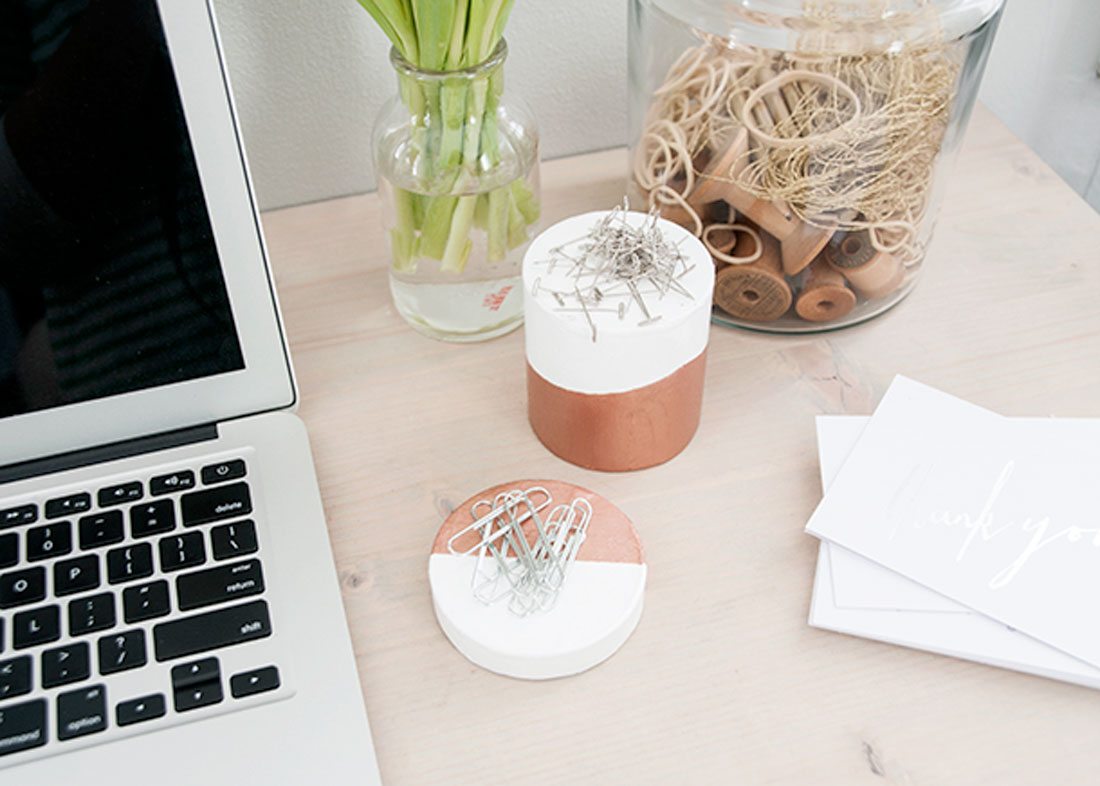 Add this little trick to stay organized. Make your office containers magnetic to keep up with small items, such as paper- and binder-clips. (So you don't knock them over and all over the floor … again.)
Earnest Home Co. suggests filling paper mache bins with magnets and painting them to your liking. Then seal them closed with paint or tape and small items will stick to the containers.
You can sneak a magnetic bottom into an open bin as well and cover with an extra layer of paper and paint.
4. Create a Filing System
Use a bottom desk drawer or crates to create a filing system that will help you feel more in control of work-related clutter (and paperwork).
Use a system of color coding to keep track of current and closed files, work files versus financials and documents that need to be saved or shredded.
5. Shift to a Standing Desk
There's no reason you have to sit all day. Convert your workspace into a standing or sitting option with a flexible standing desk.
Most standing desk kits are easy to install and sit right on top of your current desk. Use the lever to move from sitting to standing positions throughout the day. (You'll be amazed at how much better you'll feel from the change in perspective.)
6. Open (Or Add) a Window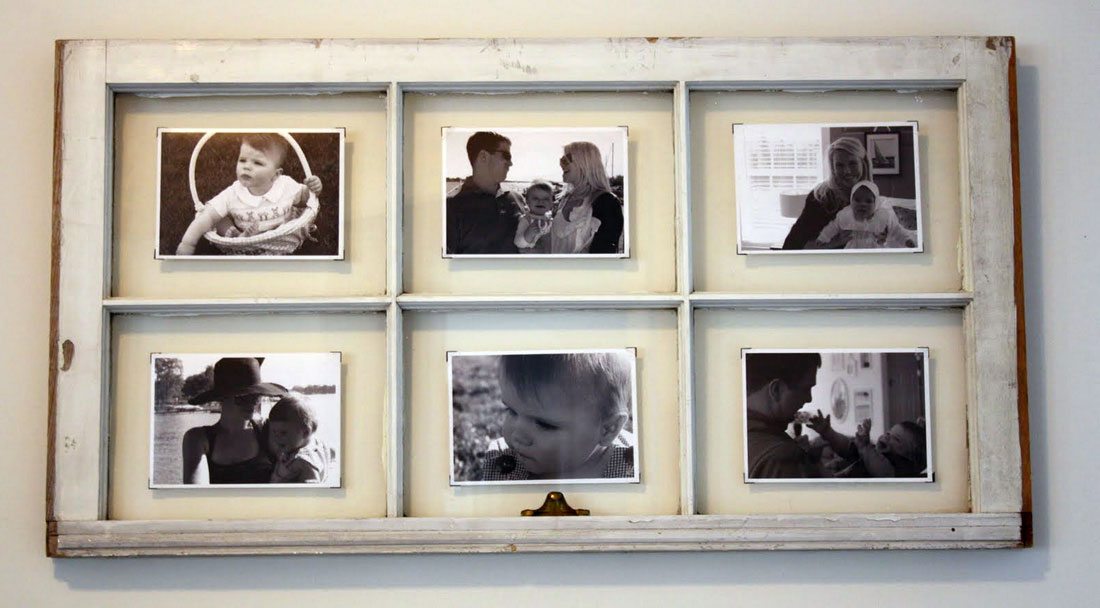 Turn an old window into a great picture frame.
Add images to single panels of a multi-paneled frame or put one large image behind the entire opening for a look-outside feeling. (The latter can be a fun option if you don't have an actual office window to give you a taste of the outdoors. You can swap the image based on the season, as well.)
7. Just Paint It
Add a fresh coat of paint to the walls of your office.
Opt for a bright color palette, or at least accent wall. Using some of your favorite colors can make you feel more productive and more in control of your work day.
Not sure where to start? Try Pantone Ultra Violet, the 2018 color of the year.
8. Turn a Door into a Mail Organizer
You can turn an old door, or the back of your office door, into a mail organization station.
These plans from The Family Handyman are easy to follow. You just need a little imagination, paint and assortment of hooks and hangers.
This convenient space-saver is great for offices that are a little crunched for space or if you love that rustic look and want to add a door for décor.
9. Make a Business Card Holder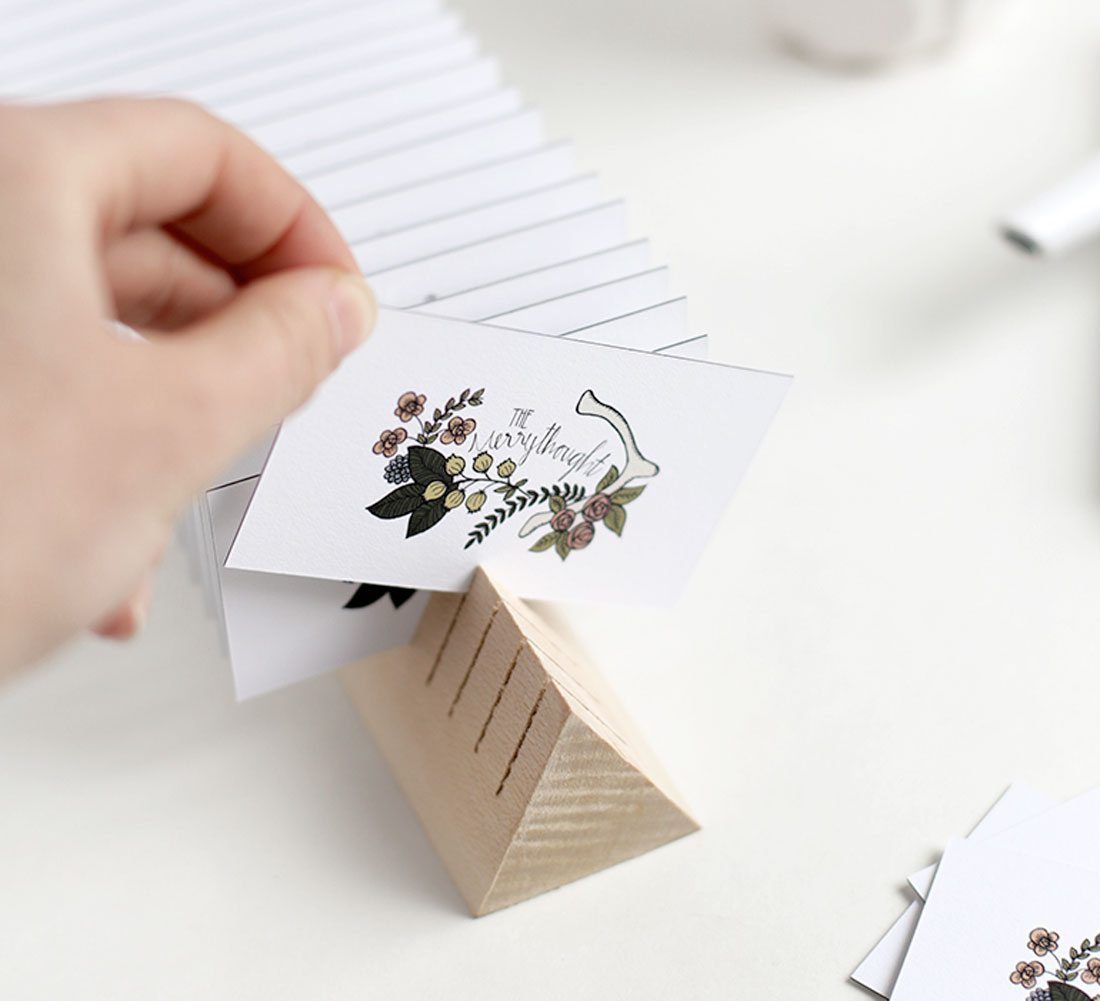 Create a custom, and funky, business card holder that is also a conversation starter on your desktop.
The Merrythought has simple plans for a triangle-shaped design. You only need a handful to tools to complete this DIY project in an hour or less. Leave the wood raw or paint it.
10. Build a Custom Desk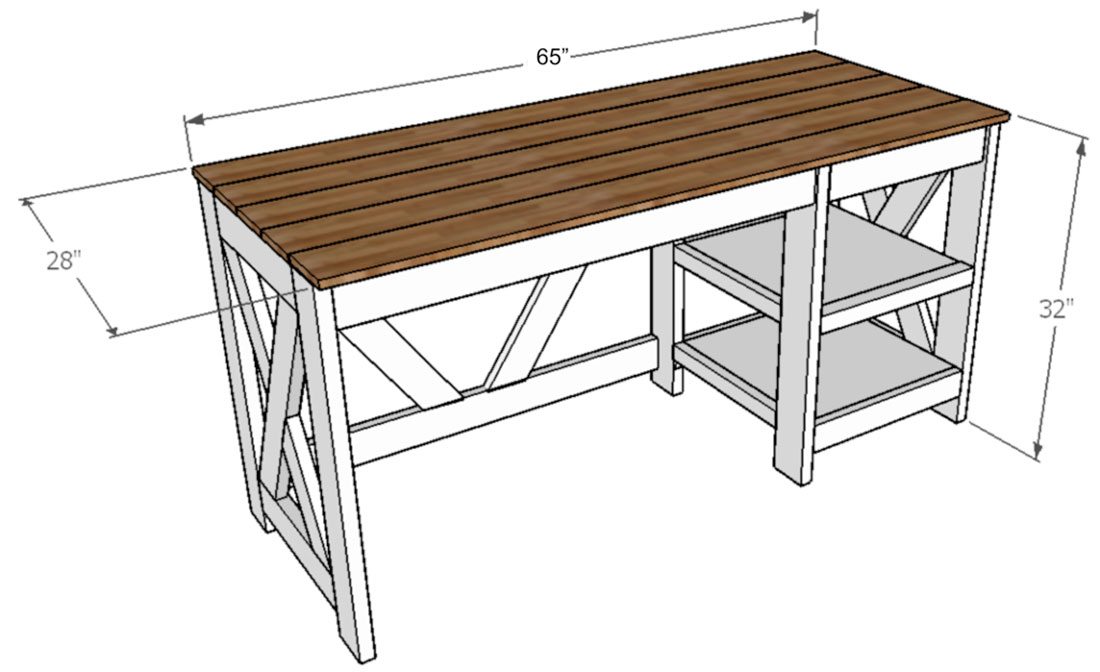 Have you ever wanted to make a custom desk to fit your style? You can actually build your own desk using simple plans from Handmade Haven and materials that you can find at any hardware store. (Plus, you can customize the design with paint and finishes.)
The sturdy desk is big enough for almost any office floor plan and features a sleek and modern style. (You just need to be comfortable with a hammer and saw to get started.)
11. Turn Files into Art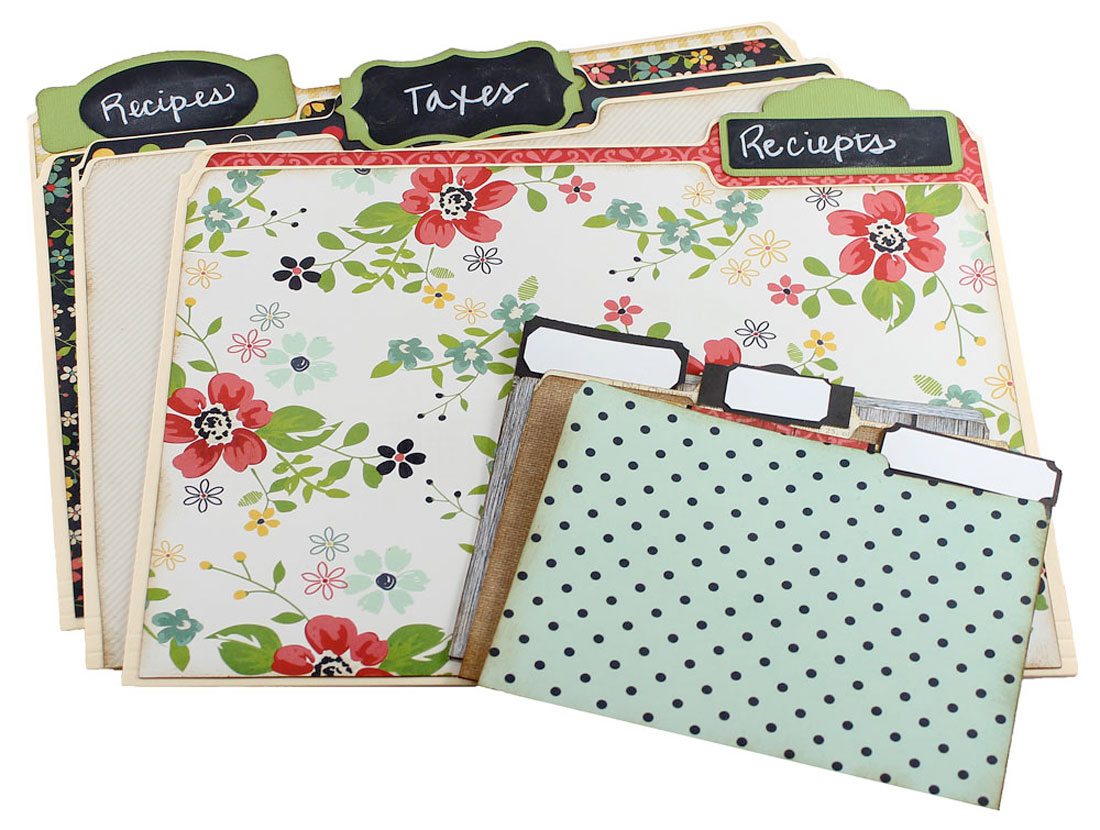 Add some spunk to your filing system by using colored file folders.
Take it a step further and turn them into mini works of art so that you won't loathe filing tasks. Add stencils or fun stickers for visual interest to folders. You can also cover folders with contact paper or sketch fun designs on plain folders.
12. Store Anything in Jars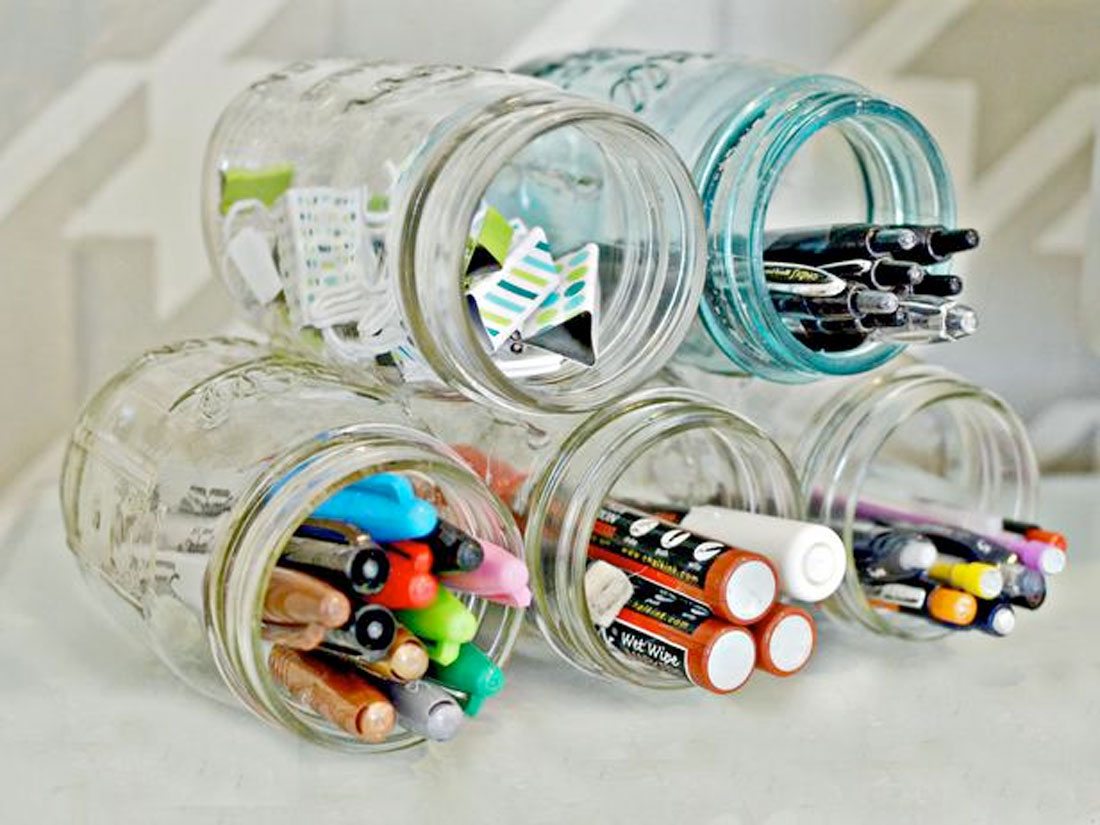 Hot glue five mason jars together for instant cubbies for pens, paperclips and other small desktop items, suggests Lifehack.
Start with three jars lined up and glue them together. Then glue two jars on top of the row of three placed in the centers of the jars.
For additional customization, use a mix of colored jars or paint them yourself before gluing.
Hint: You can also do the same thing with cans if you don't have jars handy.
13. Add a Giant Calendar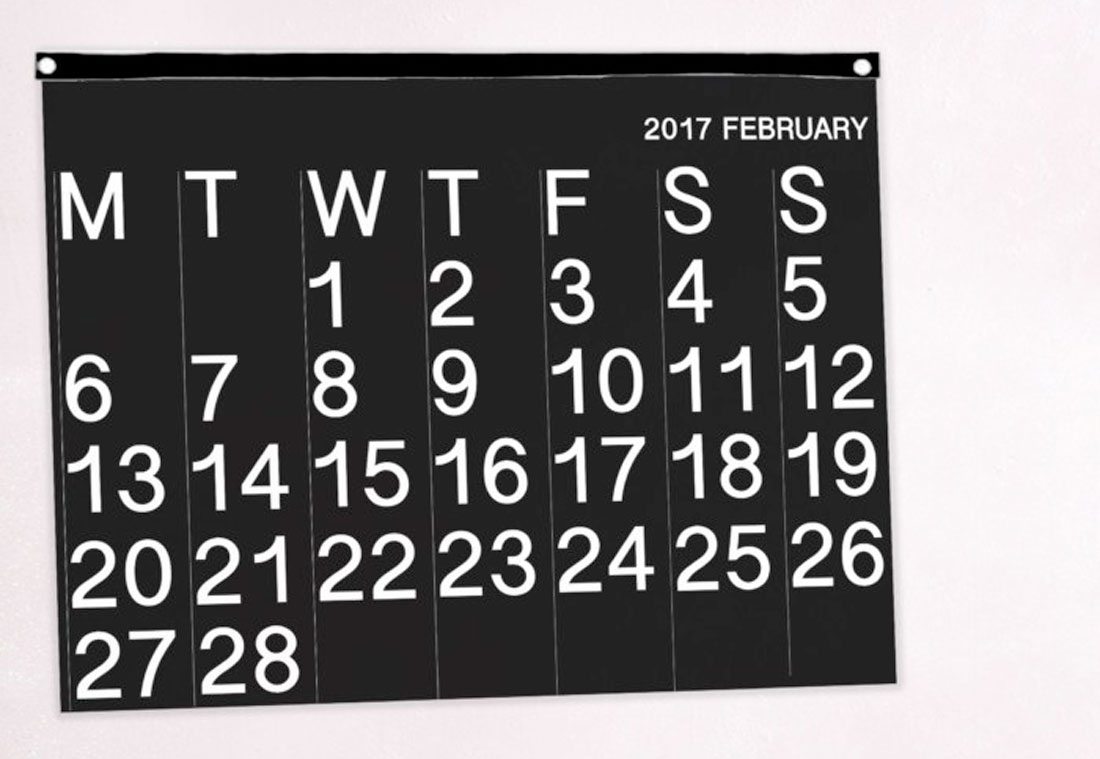 Keep track of time with a giant wall calendar. It's decorative and functional!
Using a giant notepad – think the ones you use for brainstorming in meetings – grid and mark off each page in calendar blocks. Use the stencils from A Joyful Riot to add days and numbers to each month. Create a year's worth of pages at once make them one month at a time.
Experiment with colors and font styles each month for a truly custom calendar.
14. Soundproof Your Space
This might be more of an advanced DIY project, but if you can hear the rest of the household while you are trying to work, consider soundproofing your home office.
The Family Handyman has step-by-step instructions to help you insulate from noise from surrounding rooms. The guide has a great suggestion for getting started with this project:
Start small. First seal openings into your office, and then consider strategies for absorbing more of the sound as it passes through the wall, ceiling, floor and door materials.
15. Repurpose a Wine Rack
Use an old wine rack and cups to store all kinds of office items, from pens and markers to paper and rulers.
Just turn and old wine rack on its side so that the openings face upward and tuck a small cup – you can even use clear plastic ones – inside each slot so items don't fall out.
Give it a more custom feel by adding a coat of paint to match your office décor.
16. Craft a Ladder Bookshelf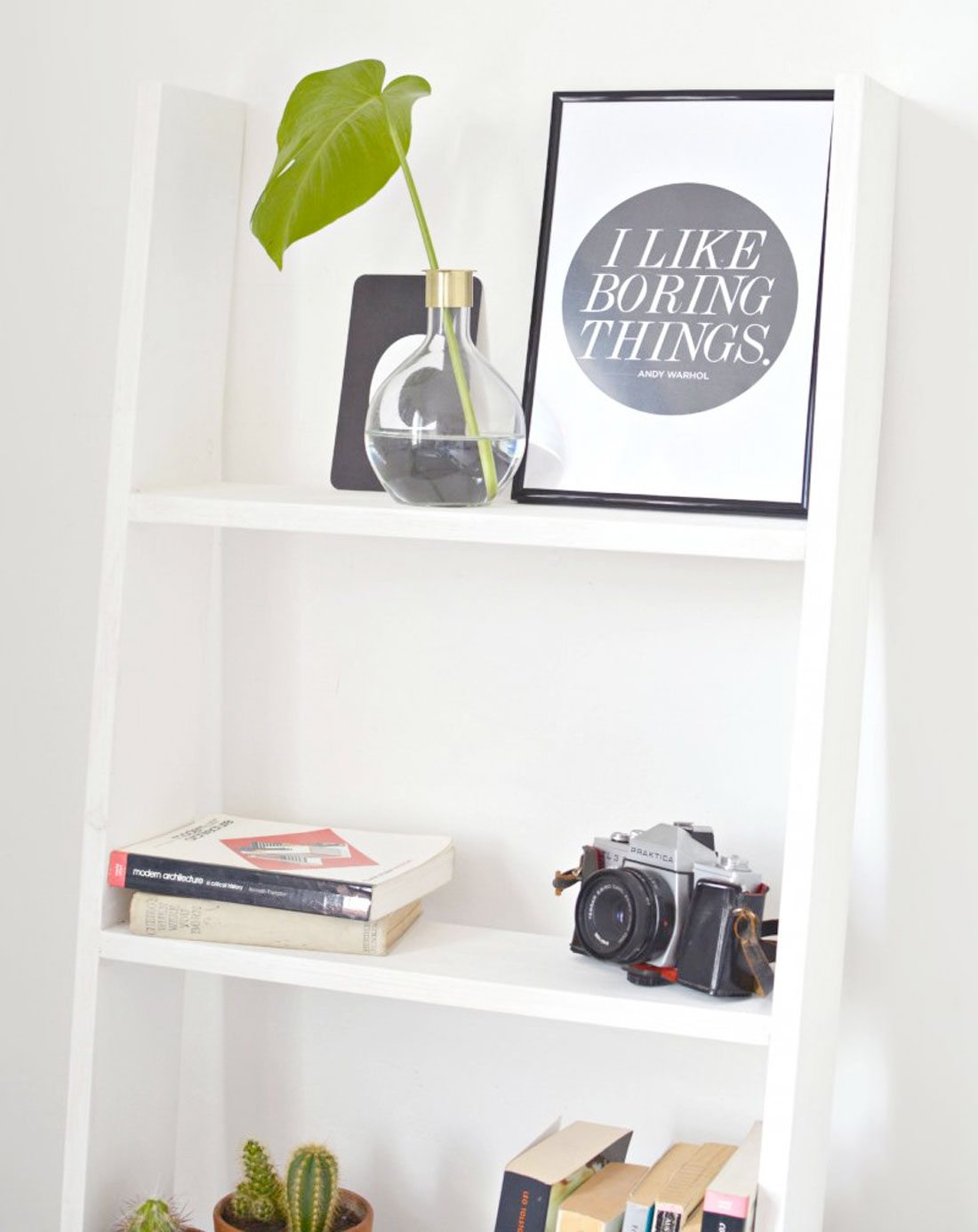 With a few pieces of wood and screws, you can create a simple ladder-style bookshelf. While this project does require some cutting and finishing, it is a beginner woodworking project for your freelance office.
These plans come from Burkatron, a home DIYer:
After you have decided what height and width you'd like your ladder cut two legs and as many rungs as you need from your lengths of wood. I opted for three rungs on my shelf but you can make the ladder as tall as you like.
17. Lego Pencil Holder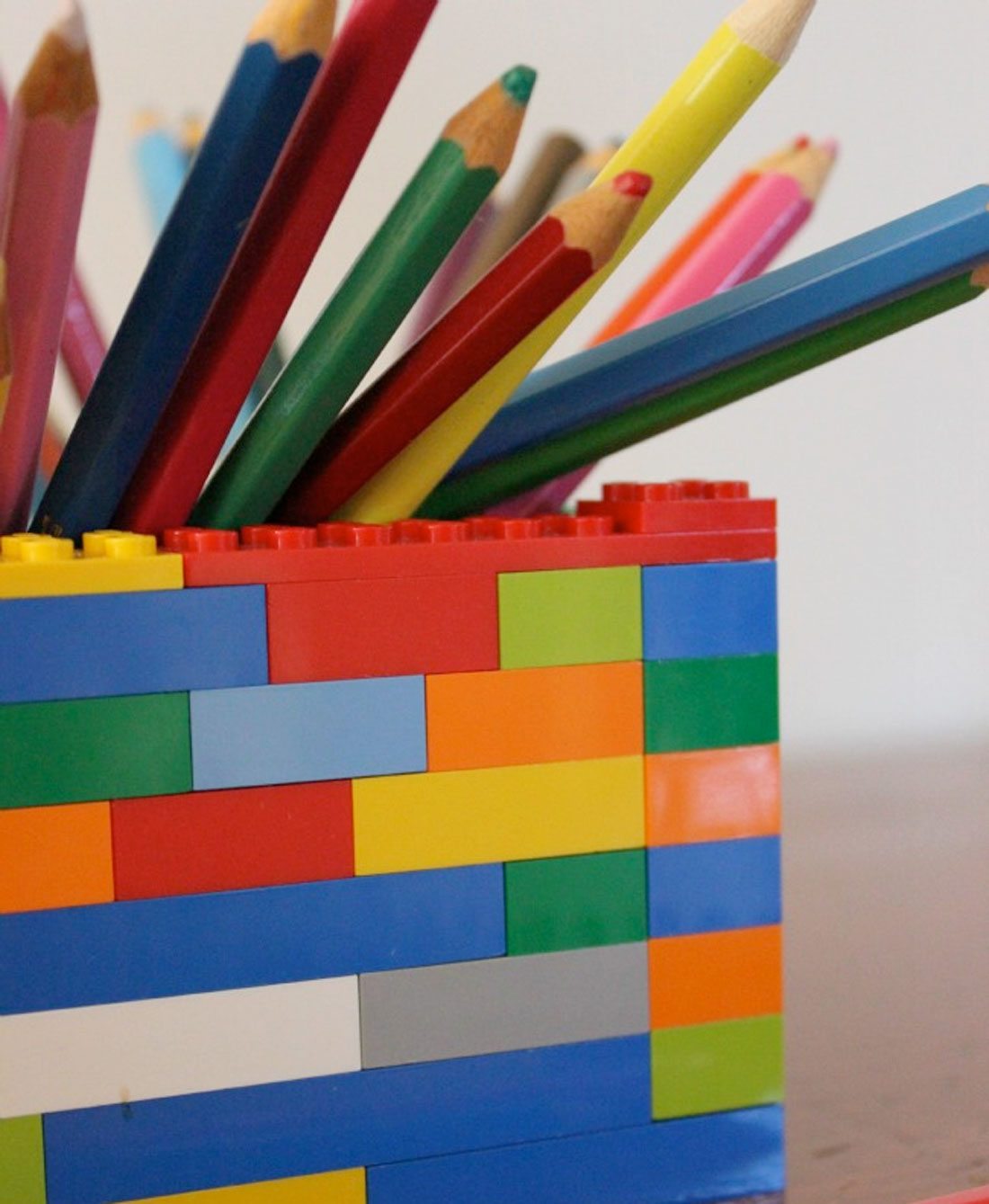 Lego blocks aren't just for kids.
Grab a handful of colored blocks and make desktop items, from pencil holders, like the one from Kids Activities Blog, above, to coasters or canisters for other small desktop items.
The best part is playing with blocks can help spur your creativity in other ways as well, making this more than just a simple craft project. And for freelancers with kids, this is a project you can tackle together.
18. Make a Grid Memo Board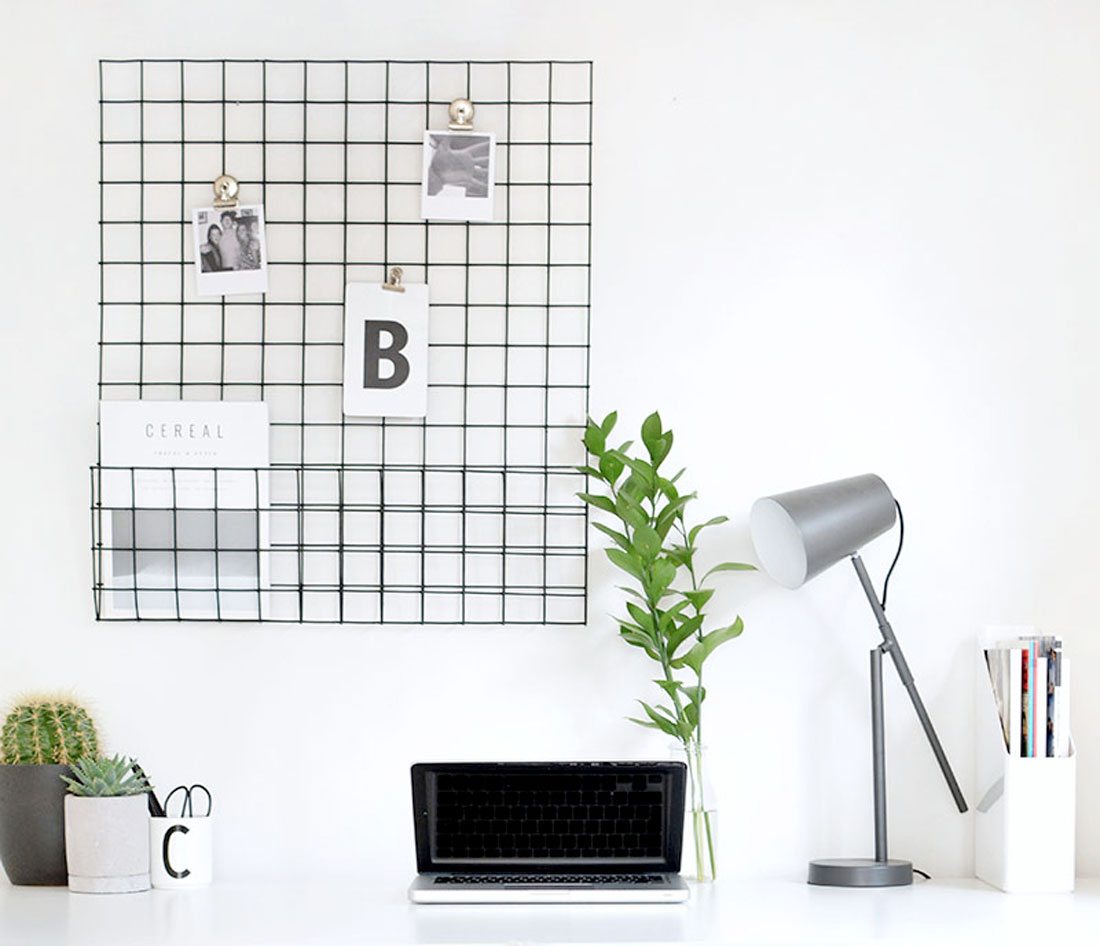 Every designer loves the grid, right? Create a cool grid memo board to hang on the wall using garden mesh and a few screws to hang it.
Burkatron created this design by bending the flexible mesh and cutting to a shape that fits the space. Then spray paint it for the color you want, and you're ready to hang it.
19. Paint it with Chalk
Add a creative space with chalkboard paint.
Consider painting an old desktop or accent wall with chalkboard paint so that you can scribble and sketch ideas as they pop into your mind. The dark paint will also hide imperfections in the surface so that is great for a desktop that might not be in great condition anymore.
20. Mounted Wall Desk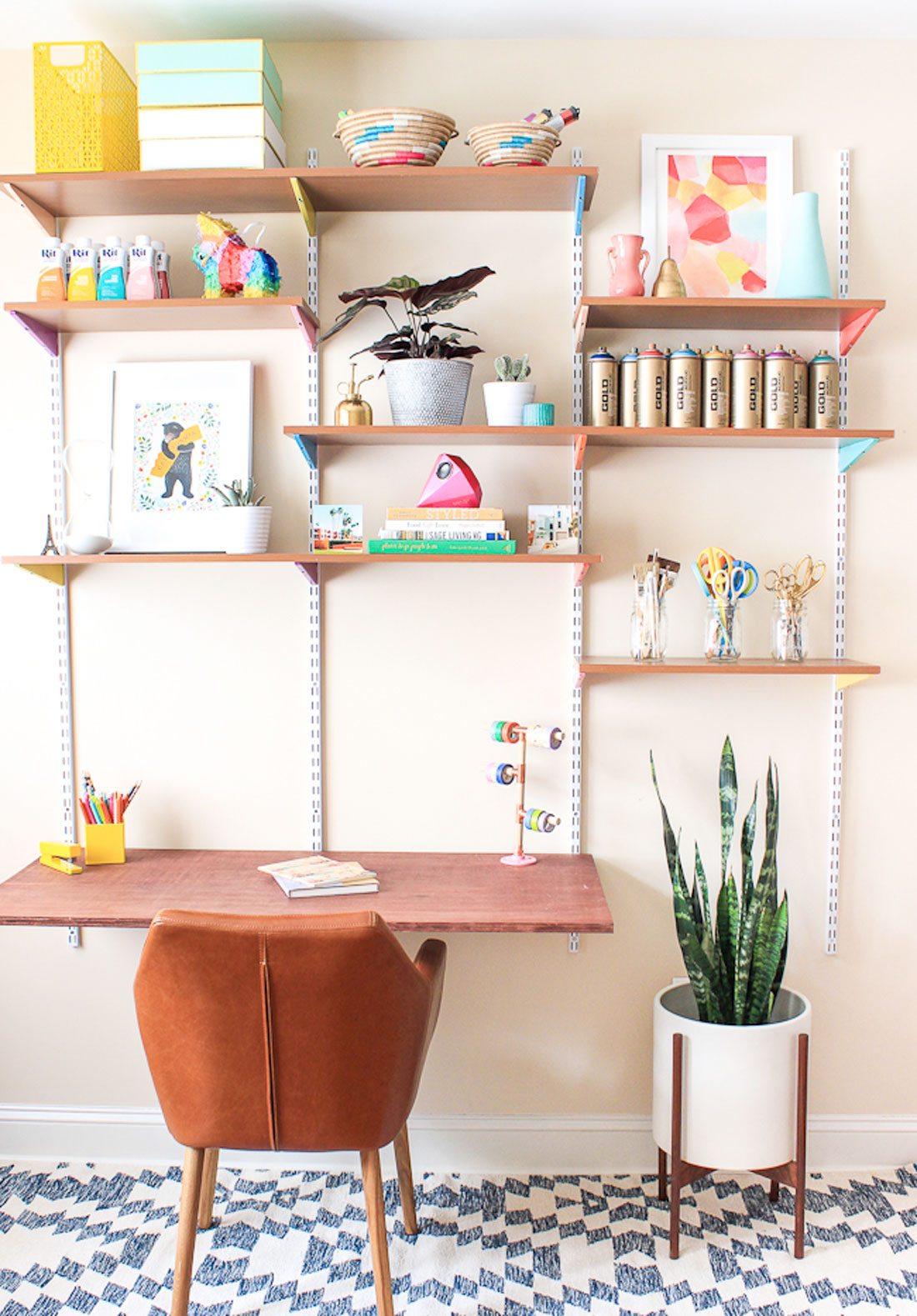 Add a functional, mid-century modern feel to your office with a funky wall-mount bracket shelving system to hang above your desk.
Thanks to an interchangeable bracket system, you can move and adjust shelves to fit in any way you like. Shelves, brackets and the bracket channels come in premade kits at the hardware store or you can buy pieces individually.
What's cool about this design is the fun touch from The Crafted Life, above, with painted brackets for each shelf. She also used a large plank for the desk itself.
Conclusion
Are you ready for a home office makeover? It's easier than you think to spruce up your home office and create a space you want to work in.
It doesn't require a huge budget – we know most freelancers don't have one for these kinds of projects – to change up your workspace so that you'll feel more productive during the work day.