How to Book, Plan + Attend a Design Conference Like a Pro
A design conference is a great way to recharge, refresh, and develop new skills to make you better at your job. But planning for attending a conference can be a little bit intimidating.
So here, we're going to break it down. You can book, plan, and attend a design conference like a pro – even if you are going for the first time – with these tips.
We're covering everything from planning and booking, to mapping out a session plan, what to bring, and some tips on what to do after the event as well!
With Wix, you can create better websites with mobile-responsive templates, seamless drag & drop, and unlimited customization. Choose from 800+ stunning templates for any industry, sell your products or services, start a blog, and make smart decisions with clear analytics.
Start building for free today, and see just how quickly you can create a stunning, on-trend website.
Planning and Booking a Design Conference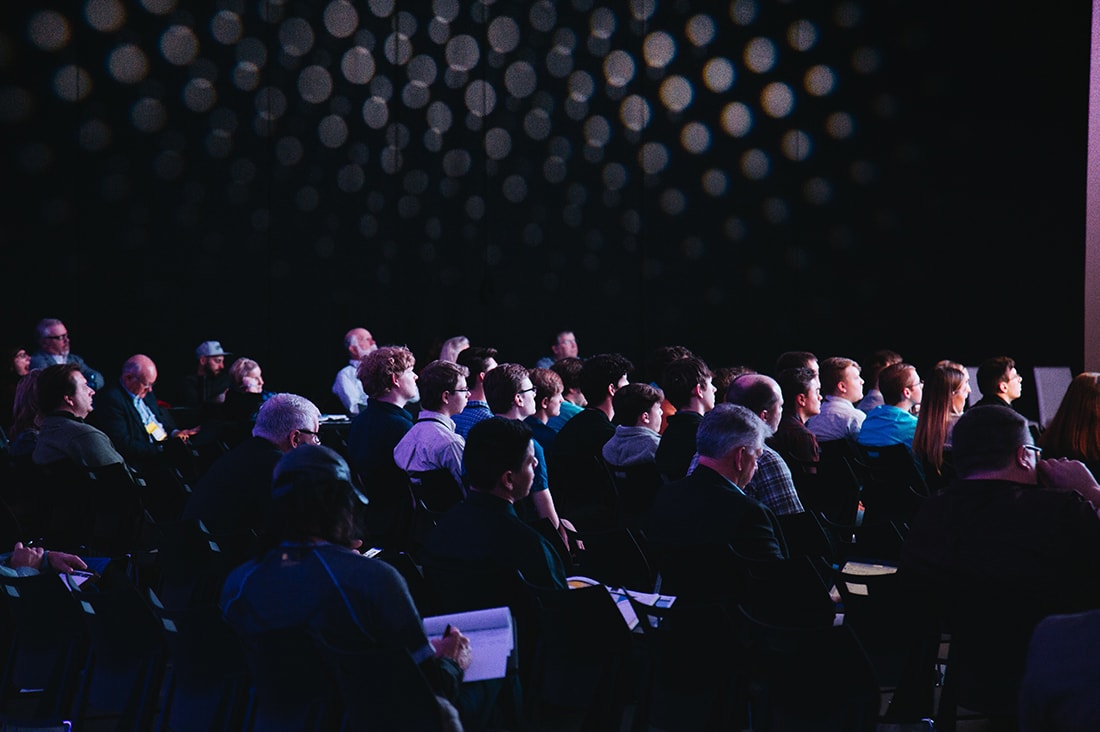 Sometimes the toughest part about attending a design conference is picking which one.
We won't list conferences you can go to, but UX Collective put together a list that you can use as a reference.
The main things to think about when it comes to planning which conference to attend are:
Overall budget: How much can you spend on professional development? Consider conference registration, travel, and hotel, and meals.
Time: Pick a conference that fits into your annual work schedule and doesn't conflict with big projects or deadlines.
Location: There are design and UX conferences all over the world, but chances are you can find one nearby to attend, helping reduce costs and time spent away from the office.
Speakers and topics: What do you want to learn more about? Pick a conference that includes speakers, sessions, and topics that address what you want to focus on this year. You should get excited by some of the talk descriptions.
Once you've picked an event, commit. Go ahead and buy your conference ticket – most events have early bird pricing that will save you money – and mark it on your calendar. This can serve as an extra bit of motivation on those days when you need it.
Finally, think about going with a peer, coworker, design friend.
It can also make sense to book hotel and travel early, but that's not always necessary. If you want to see some of the locations where you are traveling for the conference, come ahead or stay late; don't try to cram it in while the event is happening. (You are only shorting yourself out of the experience.)
Finally, think about going with a peer, coworker, design friend. A conference or new city won't be so intimidating when you have someone to navigate it with you. Plus, you can tag-team sessions and share info so you can learn from speakers that you can see.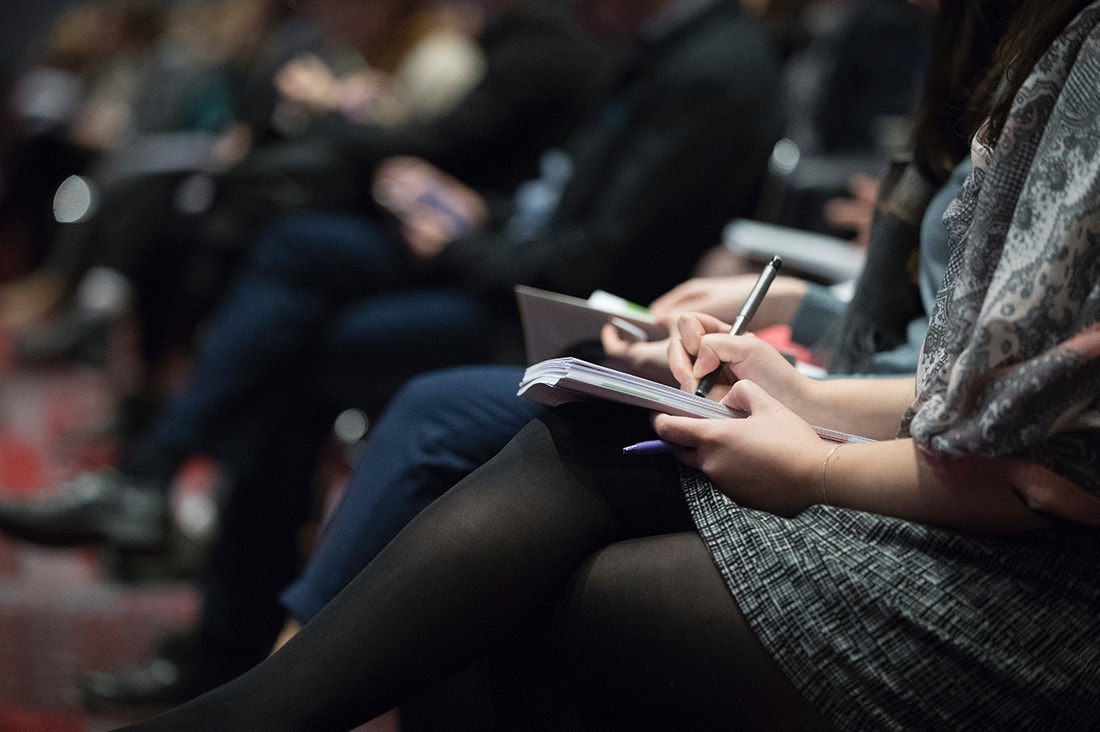 The No. 1 tip for making the most out of a design conference is to have a plan of action. There's a reason you picked this conference, make the most of it!
Map Out Sessions and Contacts
Once you get ahold of the program and schedule for your conference – either online or at check-in – map out sessions that you want to attend. Take note of keynotes of interest and individual sessions that can help you in your daily job.
To make the most of your conference experience, attend as many sessions as possible.
After you've browsed by topic, go back and take a second look at the speaker/presenter names. Are there people on the list that you admire and want to learn from? Note those sessions as well.
Then map it out. To make the most of your conference experience, attend as many sessions as possible. Know your backups as well. (If you get into a talk and it is a dud, have a plan to move to another session.)
The same system applies to people that you want to meet. Try to arrange meeting times for chats in advance with contacts that you haven't seen in a while or those you want to catch up with. Some speakers will also have time to chat after sessions but are more approachable at scheduled networking events within the conference.
Bring a Business Card (And Link to Updated Portfolio)
Don't forget the business cards! And you are a designer, ensure that your cards showcase your talent. (They better look great and feature high-quality paper and printing.)
Bring more than you think you'll need. It's amazing how many you can give away in a short time.
Moreover, business cards should provide a link to your online portfolio or website. Is it up-to-date? Contacts you make at conferences can be valuable for jobs and connections later. Nothing can ruin that opportunity like a bad impression from an old portfolio.
And while you are thinking about ways to promote yourself and your work, have a few talking points ready. Who are you? What do you do? Why is it cool? And what made you come here/want to meet people at this event?
Have an Open Mind and Ask Questions
You will learn more at a design conference if you go into sessions with an open mind, expecting to learn something.
When appropriate ask questions during sessions and use social media hashtags to loop into conference chatter and conversations online.
Make the most of your time by immersing yourself in the event experience.
Take Notes
Write down key takeaways, take photos of exhibits or ideas you love and keep a running file of everything you want to remember from the event.
A dedicated notebook or file on your phone is the way to go. If you got notes in a program or on a napkin, they will get lost. And there goes your inspiration.
I love a tool like Google Keep for this. You can take notes on your phone, tablet, or computer and access them again anywhere. That way your conference notes will be right where you need them when you get back to work and need a little design pick-me-up.
Go to Networking Events
Conferences are often packed with add on workshops, networking events, or meals that are "optional" parts of the event. Go to as many as you can.
Some of these more intimate settings can be where the real magic happens. Get involved. This is also a prime situation to meet industry people that you idolize or look up to. It's not that scary!
Three Things to Do Post-Conference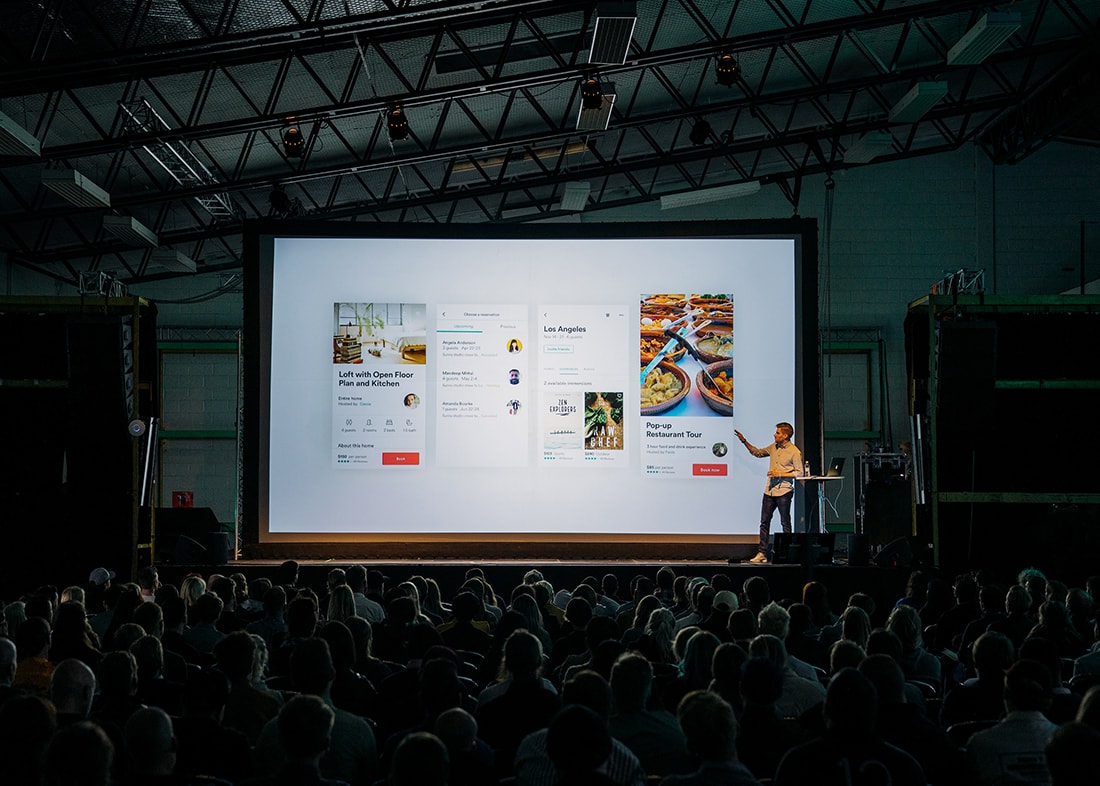 Don't lose momentum from a design conference when it is over. Make sure to carry that into work for the rest of the year. When you get back from the event, make sure to follow up with contacts and put what you've learned into action.
Three things to do post-conference include:
Connect with key people you met at the event. Send an email or follow/friend request on social media, or share information you talked about at the conference.
Share your key takeaways with your team and colleagues that did not get to attend. How can you put some of those best practices in action?
Use what you learned. Continue to hone in or develop skills or try a project that started as a bit of conference inspiration.
Conclusion
Design conferences are a great way to stay on top of our industry, meet new people, and work toward advancing your career. Even if you don't have the budget to attend a big event, start by going to a meetup or networking social where you live.
Start talking to your boss early about professional development opportunities and how they could make you better at your job. Look at conference options and propose a budget early.
And when you are approved to go, make sure to share your knowledge with your team so that everyone can get a little something from the experience and company investment in your future.