How to Find a Great Freelancer (And Keep Them)
There's a lot of conversation among freelancers about how to find clients and create business momentum. But what if you are one of those businesses looking for a freelancer? How can you find someone qualified to work on your projects? And how can you keep them working for you?
That can be a tough question to answer. There are plenty of freelancers in the marketplace, looking to work for you. Today, we'll help you find them.
Envato Elements gives you unlimited access to 2 million+ pro design resources, themes, templates, photos, graphics and more. Everything you'll ever need in your design resource toolkit.
Use Referrals and Check Portfolios
The first step in finding a great freelancer is talking to people in your network. It's likely that others in your industry know someone with a skill set that can help in your business.
Start with referrals. Then do a little legwork and check out the portfolios of the freelancer before making the first call. Is the work in the portfolio similar to what you are looking for? If you are looking for a designer, does the work showcase pieces and elements that you will need or want? (It makes no sense to hire someone with a fully digital portfolio if you want print collateral.)
Search portfolio websites such as Behance (or even LinkedIn) for others in the network of the freelancer referred to you. You might start to see someone that's a better fit.
Find a Good Fit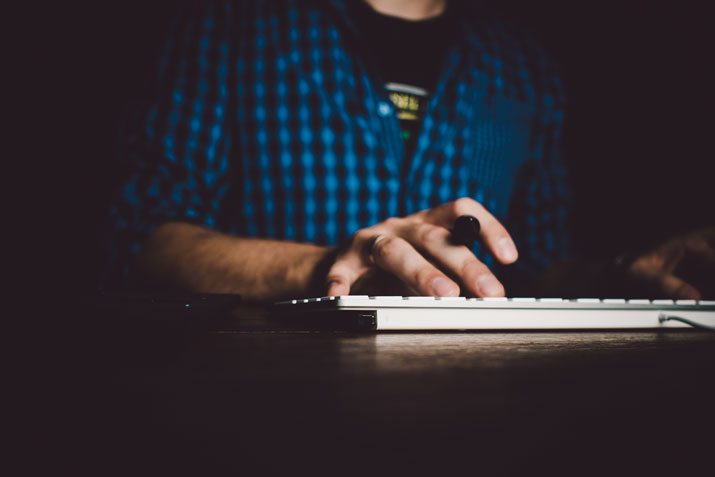 Speaking of fit, this is a vital part of the freelance marketplace. You need to find a freelancer that you can work with and that can work with you. There are four things to consider in terms of fit, and each of these considerations extend beyond the freelancer. You and the person you hire have to have a mutually beneficial relationship for it to work out in the long run.
Schedule: You and a freelancer need to establish a schedule. What kind of deadlines will be set? Are meetings necessary? What times and days are best to catch up and talk about projects? Both parties have to make time in their schedules for this to work and it is important to remember that not all freelancers run 9 to 5 weekday schedules.
Style: Everyone, even the non-designer, has a style when it comes to the loo k of things. While many designers, developers and writers can adjust style to match almost any client, there are some styles that better fit one another. This makes a portfolio check vital. Hire a freelancer that has done work in a vein that you appreciate and like. It will make communicating what you want easier to describe.
Personality: You should click. When hiring for a full-time staff, fit is often a strong consideration. Can this person get along with the team and work well with others? The same applies to freelancers.
Proximity: This is a tough one. There is no rule that a freelancer has to work down the street, but it that necessary for your project? If you are they type of person who needs to meet and have in-person meetings, the location of the freelancer is important. Otherwise, you can hire from outside your geographic area.
Send Work Their Way
This might be the most important tip of all. Once you find a good freelancer, you have to send them work. Without paid jobs, freelancers have to move on to places where there is work, and if your preferred freelancer gets busy with other projects, you can miss out.
Create a schedule of projects that are coming, so both parties are clear on the scope of work to be done. Keep up your end of the partnership and provide materials and direction on time for each project. Remember that one of the most important things to a freelancer is his or her time.
Communicate You Want a Long-Term Partnership
If you are working with a good freelancer, make it clear that you want to continue working together. Communicate your desire for a long-term partnership and the type of work you want to do.
Projects may come and go on fluctuating schedules, make sure the freelancer knows what is coming and when so you can continue to work together.
Long-term partnerships can be very beneficial for freelancers and clients. As a client, you will get quicker turnarounds and work that is more consistent with your brand as the freelancer learns more about your business and has more raw material to work with. Sometimes these relationships even turn into fill-time positions.
Create a Shared Vision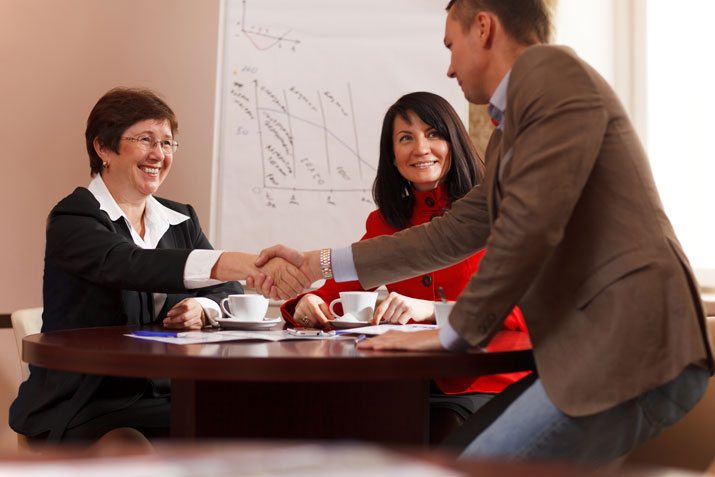 When it comes to actual work and projects, you need to create a shared vision for projects. What exactly do you want? (Do you know?) Make that clear. If you are not sure what you want, it is ok to say that as well.
If you can visualize something, sketch it out. If you want projects to have a certain feel or tone, express it. If you have seen something somewhere else that appeals to you, let the freelancer know.
The closer in line you can come, the better you will work together. Talk it out. Share visuals and communicate regularly.
Pay Fairly
If you are expecting top-notch work for bargain basement prices, don't expect to keep a freelancer long. It is vital to pay fair wages to freelance workers.
Remember that one of the most important things to a freelancer is his or her time.
A fair wage might actually be a little higher than what you would pay a full-time worker. Here's why:
You are getting a specific skill set for a particular job.
You are not paying taxes or benefits, the freelancer is out of what they earn per job.
Freelancers also have other expenses such as equipment that comes from their wages.
A freelancer's time may be in demand and job will often go to the highest bidder.
You will create a better longer-lasting relationship when the freelancer feels valued.
If you have a long-term relationship with a freelancer, you should bring up the topic of rate increases annually, just as you would a full-time worker. Expenses and cost of living increases for freelancers as well.
Share Praise and Rewards
No freelancer is going to refuse or be upset about a bonus!
The relationship with a freelancer extends beyond the project if you want to keep working together. Extend praise for good work. Were deadlines met? Were business goals met or exceeded?
Share any awards or recognition from projects with the person (or people) who helped with the work. This includes salaried workers and freelancers.
Think about financial rewards as well. Exceptional projects that earn bonuses for staff can extend to freelancers as well. This recognition will help you keep your best freelancers ready to keep working. No freelancer is going to refuse or be upset about a bonus!
Conclusion
The freelancer-client relationship can be a complicated one. But when you find a good fit, it is important to foster that work relationship as you would with almost any other employee. Freelancers want the same things as everyone else – to do good work, be valued for a job well-done and have a good idea of what the future holds for them. Take care of these things and you and your freelancer should have a long and mutually beneficial partnership.
Freelancing 101 is an occasional series to help the increasing number of freelancers in the market. Whether you are a designer, writer, developer or wear multiple hats, we will share tips, resources and ideas to help you make the most of your small business. Is there something in particular you want to know? Let me know at [email protected].
Stock Photos Courtesy of Creative Market.