How to Make Money as a Freelance Designer
So you want to be a freelancer, now what?
Despite the glamorous reputation, freelance design is no walk in the park. It takes an incredible work ethic, significant entrepreneurial prowess, and a little bit of insanity to pull it off effectively. This article will discuss how to effectively make a living as a freelancer (designer or otherwise). Since we are in fact a design blog, I'll scatter in some well-designed freelancer sites along the way for inspiration.
Envato Elements gives you unlimited access to 2 million+ pro design resources, themes, templates, photos, graphics and more. Everything you'll ever need in your design resource toolkit.
It Takes One to Know One
Before launching into my thoughts on being a freelancer, I should tell you that I am in fact a freelance designer. I've made my living for the past six years solely as a freelancer and plan on continuing to do so for years to come. This by no means makes me any sort of guru on the subject, but it does mean that I've experienced many of the joys and disasters that come with the territory. Therefore, today I'll be speaking not as a supreme authority, but merely as someone who is eager to share what I've learned along the way.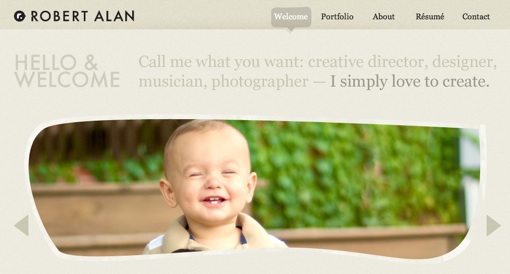 Reality Check
If you're thinking about getting into freelancing, let me burst your bubble a bit. When I talk to people about what I do, I often get the feeling that they imagine that I have the easiest job on Earth. Surely I must sleep in, sit in my boxers all day, work whenever I want, go on three hour lunches, take 15 sick days a month and still somehow manage to rake in exorbitant amounts of money. Unfortunately, all of these things couldn't be further from the truth.
The key consideration that these assumptions leave out? Clients. You might work for yourself in a sense, but in reality, you work for your clients, which can be like having several competing bosses instead of just one. Being a freelancer means initiating and answering endless calls and emails, managing several projects simultaneously, and working all night to meet impossible deadlines that didn't exist that morning. Most freelancers I know, strike that, all of the freelancers I know long ago gave up notions of working normal hours (forget 9-5, Monday through Friday).
Deciding what you want to do for a living is the biggest vocational decision you can make, the second is deciding how you'll do it. Becoming a freelancer is a serious lifestyle decision that should not be made lightly. Think about all the perks of a "real job" such as a steady pay check, health insurance benefits, tax breaks, and paid vacations and kiss them goodbye. Suddenly you'll be paying nearly double the taxes you used to, health insurance will cost a fortune, your paychecks will be uncertain from one month to the next, your yearly income will fluctuate immensely, and your vacations will be spent income-free.
Still want to be a freelancer? Excellent. Despite all the scary stuff above, I still think it's one of the best jobs ever. Let's dive into how to go about becoming a freelancer.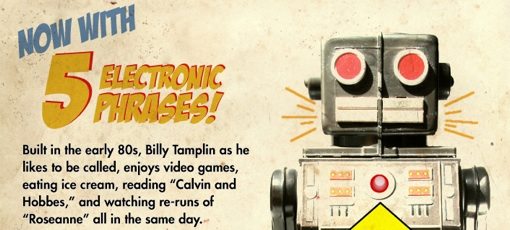 Getting Started: Tread Carefully
My best advice: go slow. Don't go quitting your day job just yet (unless you don't have one, then by all means jump in with both feet). Before telling your boss you can't stand the site of his face, you need to get a feel for how much work you'll be able to drum up on your own. To accomplish this, start a few side projects that you work on after hours. It'll be stressful to search for extra work while working a full-time job but it'll provide you with a much-needed glimpse into the freelancing lifestyle. The question then becomes, "Where Do I Get Freelance Work?" We'll address that next.
Where to Find Work
Mega job sites like Monster and Hot Jobs are great places to begin, but I've had a pretty poor experience with them overall. Definitely give them a shot, but don't put too much stock into them as a consistent source of income. Here are a few more sources that I've had some personal success with or know to yield good results. Remember, don't think in either/or terms. Use these tools in conjunction with each other to ensure success.
This one is a bit obvious for some, but I want to stress that it's among the best sources I've come across for finding and contacting potential employers. Most job boards will charge you or at the very least make you register, Craigslist just puts it all out there for anyone to see. If you're interested in a job, just shoot an email to the provided email address. No hoops to jump through whatsoever.
I recommend creating a standard reply email that you can send out to all of the listings you're interested in. Be sure to include your resume and a link to your online portfolio. Remember that each employer that puts a job out there will literally receive hundreds of replies. Try to stand out in any way that you can!
This one seems incredibly obvious, but I want to be sure you know how to take full advantage of Google as a way to find work. Obviously, a great place to begin is to run a basic search looking for freelance jobs either in your area or that have a flexible location requirement. Something you might not have thought of though is using Google Maps. This technique occurred to me recently and has actually turned up some legitimate work.
Using Google Maps, search for businesses in your area that could possibly use your services. I searched for marketing agencies, printers, design firms, etc. When you click on a business, go to their website and locate their contact information. Then send them a brief but friendly email that introduces yourself and your work. Tell them you're looking for freelance work and would be thrilled to work with their company. As with Craigslist, I encourage you to make a standard email that you can just send to all the businesses you find. Spend an afternoon doing this and you could be surprised how many leads you'll snag. Don't expect them to pour in all at once. The goal is to make a connection. It could literally be months before they need a freelancer, but your email might put you at the top of their list of potentials. Don't necessarily stop at emails either, if you're the personable sort, pick up the phone and make some calls. People are much more likely to hire a "real person" that they've actually spoken to than a mystery email man (or woman).
Before you roll your eyes, hear me out. There is a thriving and remarkably active design community on Twitter. Making lasting connections on Twitter can open up a lot of opportunities down the road. But even better than connecting to all those designers, at least for our purposes, is the simple, built-in Twitter search feature. There are millions of people tweeting every day. Naturally, several of these people are mentioning that they are in the market for a freelancer. You need only find them and make contact. It's a really personal way to connect with potential clients that actually works. Give it shot and you could be pleasantly surprised.
Smaller Job Boards
Small job boards may have fewer listings than the mega sites, but that can actually work to your advantage. Smaller sites will attract less traffic, meaning competition is likely to be greatly reduced. Here's a few to check out: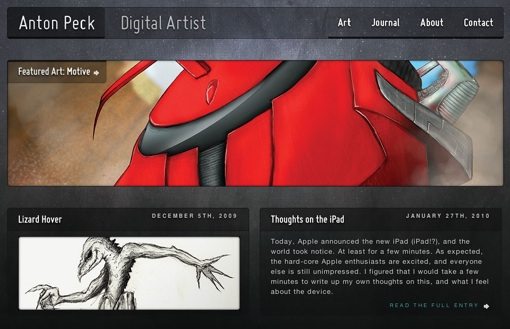 Be Prepared
The steps outlined above already assume that you've taken significant steps towards preparing to be a freelancer. In case you haven't let's discuss those now.
Update Your Resume
Before heading out into the no man's land of freelancing, update your resume to reflect that you're not so much looking for a job as looking for more work (there's a difference). You should come across as a confident professional actively seeking to increase your client base on a per job or long-term basis. Check out The Graphic Design Resume Guide for more information on how to stand out to potential clients.
Get Your Portfolio Out There
This comes in two forms. First, build yourself a custom website similar to those you see scattered throughout this article. A website is an unbeatably easy way to tell potential clients about who you are and what kind of work you do. It provides a convenient place to send people you meet as well as an easy way for clients to find you on their own. Before you start, check out our article on 10 Expert Tips for Designing a One Page Portfolio.
The second way of getting your portfolio out for the world to see is to sign up for all the free portfolio sites you can find. The more content on the web about you the better and these sites can provide a great way to boost your search-ability online. I have accounts on Coroflot, Krop, Sortfolio, Carbonmade and several more that I can't even remember!
Work Out Billing and Invoicing
Before you take a single job you should know how you will be billing that client. Setup an invoicing system through Curdbee, Ballpark, Freshbooks, PayPal or any number of online alternatives. These tools take the pain out of the paperwork and are either free or very affordable.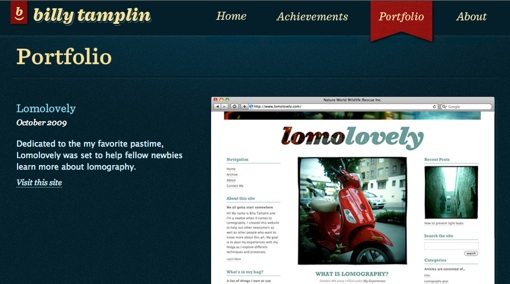 Form a Co-Op
If you know other freelancers, there's no need to go it alone. Form a small alliance to share clients, contacts and resources with. The nature of freelancing is such that there will probably be times that you have more work than you can handle and other times when you're playing on Facebook all day for lack of anything better to do. Working with a few other freelancers can create a mutually beneficial system where the involved parties help each other through these times.
Another thing that's great about working with other people is… working with other people. Sitting in an office all day alone can get insanely boring after a few years. I drive 15 minutes every day just to work with another freelancer I know. Sometimes we work on the same project, sometimes not. Either way, it's nice to have someone to complain to about that annoying client who keeps asking if you know how to use "Adobe."
Diversify Your Skill Set
I found out the hard way that being a print-only freelancer doesn't make it easy to pay the bills. As a result I've invested significant amounts of time expanding my skill set to include web design, 3D modeling, photography and writing. Even with that broad range I'm not finished. I try to set time aside every single week to work on improving a current skill or learning a new one. As your body of work expands to new areas, your potential client base will increase exponentially as you search for jobs in multiple related fields.
Like College, Only Free
If you can make the time, learning new creative skills is both easy and free. The internet presents you with an unending stream of quality tutorials for every skill you can dream up. Here's a few sites (of hundreds) to get you on the path to becoming a bona-fide Renaissance man of freelance services.
If you want serious professional training, head over to Lynda and purchase a membership. It'll cost you a few bucks but trust me it's completely worth it. Their video tutorials will take you step-by-step through learning entire applications and disciplines inside and out (Photoshop, AfterEffects, LightRoom, DreamWeaver, Flash, etc).

Work Your Butt Off
My final piece of advice for making money as a freelancer is to work like you've never worked before on all of the above. If you don't have any clients, don't spend your days complaining about it. It drives me nuts to hear freelancers talk about being out of work and reaching new heights of awesomeness on Halo 3 in the same conversation. If this is you, your friends are too afraid to say it so I will: stop being lazy. You won't find an ounce of work on your Xbox (unless you're browsing job sites, but let's face it, you aren't). If you desperately need more income, spend every waking moment trying to get it. Take a break to battle your friends on remote planets when you've earned it.
If you land a few clients, the same advice applies. Work your tail off to convince them that you're the best freelancer on the planet. Make it your mission to be so good that they tell all their friends about you and actively seek projects on your behalf (satisfied clients will do this!). One of the things my clients repeatedly tell me is that they can't believe how "available" I am. What they mean by this is that when they call, I answer. When they email, I reply. Even if only to tell them that I'm swamped and will get back to them in a few days. Make it your primary goal to please the people who can provide you with a decent living. Draw stern boundaries and never take abuse, but bend over backwards when the situation calls for it.
The worst part about working like a maniac is figuring out how to manage all of this and still have a life. Can you be a good freelancer and still be a good husband/wife/mother/father/friend? Absolutely, but that's another article.
Conclusion
I could fill a book with the things I've learned about freelancing in the past few years. However, the above information is at the heart of it all. It all boils down to a profound juggling act where you split your time between finding new work and managing current work. The perfect balance is different for everyone. Use the comments to let me know how you stay afloat as a freelancer. As I said before, I'm no authority on the subject and am as eager to learn from you as you are from me. Feel free to ask any specific questions you might have as well. I'll try to help out in any way I can.