Introducing Media Temple's WordPress Hosting
We've hosted Design Shack with Media Temple for years. So we were very pleased when they came to us, and asked us to take a look at their new managed WordPress hosting solution.
Media Temple's new full-featured WordPress hosting solution features four new, customizable and scalable plans. Whether you're a photographer, web designer or creative agency, there's a plan that should work for you. Today we're taking a look at this new hosting product, to see how it stacks up!
Get unlimited downloads of 2 million+ design resources, themes, templates, photos, graphics and more. Envato Elements starts at $16 per month, and is the best creative subscription we've ever seen.
Why WordPress Hosting?
WordPress is everywhere. It powers a growing percentage of the web, and there's no shortage of options for how you might like to set it up, and host it. Whether you have a huge website that needs careful caching, or a small personal blog, different options are out there for everyone.
Media Temple's WordPress offering provides managed WordPress hosting, which means it can save you time, money, and the trouble of keeping your WordPress installation monitored and up-to-date. But it also takes standard managed WordPress hosting to the next level, offering a more customized solution that's specially designed to meet the hosting needs of individual and creative professionals, from photographers and web designers to top tier agencies.
Plans and Features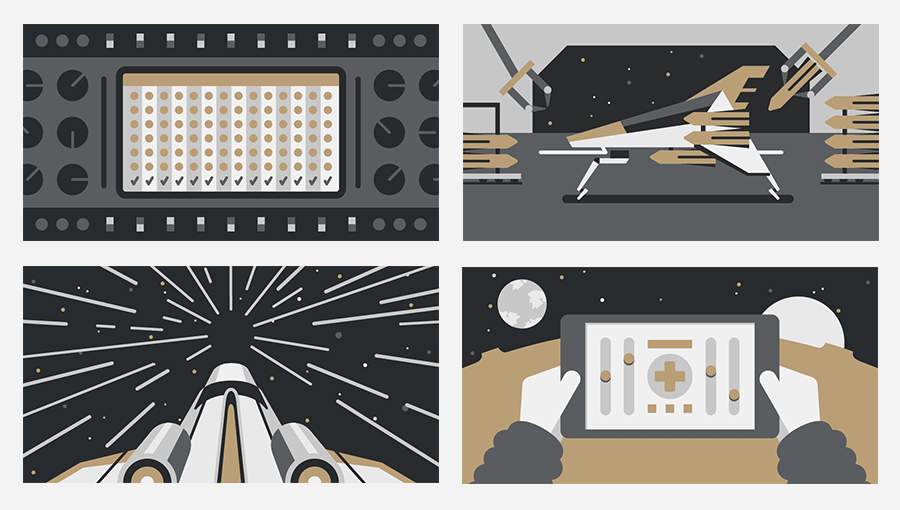 Speed
The speed of your site is ever-more important — for giving a good experience on mobile, being well indexed by search engines, and to keep people from waiting. Media Temple has optimised their hardware, software, and network design specifically for WordPress hosting.
All their servers provide SSD drives, with multiple caching layers. But don't just take their word for it. ReviewSignal did a thorough test of the performance of Media Temple's WordPress hosting, with impressive results. You can read the full report, but suffice to say, with and without caching, it held up remarkably well under heavy load.
It's good to be able to rest in the knowledge that, if one of your blog posts sparks a debate and floods your site with thousands of visitors, your hosting will be able to handle things just fine.
Backups, Updates, and Security
One of the main benefits of managed hosting is that you no longer need to worry about the admin of running your own WordPress setup. Here are the regular tasks that you can completely forget about, because they're taken care of by Media Temple:
WordPress Core Updates — Essential for keeping WordPress secure and well-maintained, these are all handled automatically. So you know your setup is always up-to-date with the latest security patches.
Automatic Daily Backups — I'm sure you're already backing up your site anyway (you are, right?). But it's one less thing to manage yourself.
24/7 Uptime Monitoring — If your site goes offline, you'll know about it straight away.
Security and Daily Malware Scans — Your website is automatically protected from denial of service attacks, intrusion, and malware.
Developer Tools
If you want to just maintain a super-simple WordPress setup, you certainly can. But if you need access to more powerful developer features, you won't be disappointed.
Plans features Git integration, WP-CLI admin, full sFTP and SSH access, phpMyAdmin access to your database, and a site staging environment. You remain completely in control of everything that happens behind the scenes.
Pricing Options
There are four different options to choose from, depending on whether you need hosting for a personal project, or if you're going to be managing a number of different sites. Here's what each has to offer:
Personal — At $20/month, this plan lets you manage two sites, with up to 400k monthly visitors. It's a good starting point, and is suitable for most personal blogs.
Studio — A little more powerful, this comes in at $60/month, offers 100GB of storage, ten sites, and up to two million monthly visitors.
Agency — Bigger still. This supports up to fifty sites, and ten million monthly visitors. It packs a punch, and costs $240/month.
Enterprise — If your needs are greater, Media Temple can set up a custom plan for you.
If you choose to be billed annually for any of these top three plans, you'll get benefits such as a free domain registration, and free SSL certificates. Very helpful if you're wanting to set up WooCommerce, or sell your own product through your site. In addition, Studio, Agency and Custom plans also come with the entire Google Apps for Work suite.
Exclusive WordPress Themes
If all these hosting features weren't enough, Media Temple also has a library of exclusive, custom-built themes that are available for hosting customers to use.
They include beautiful templates for photo galleries, portfolios, blogs, business sites, and more. They're all responsive to boot, looking great on any device — whether being viewed on a desktop, tablet, or phone.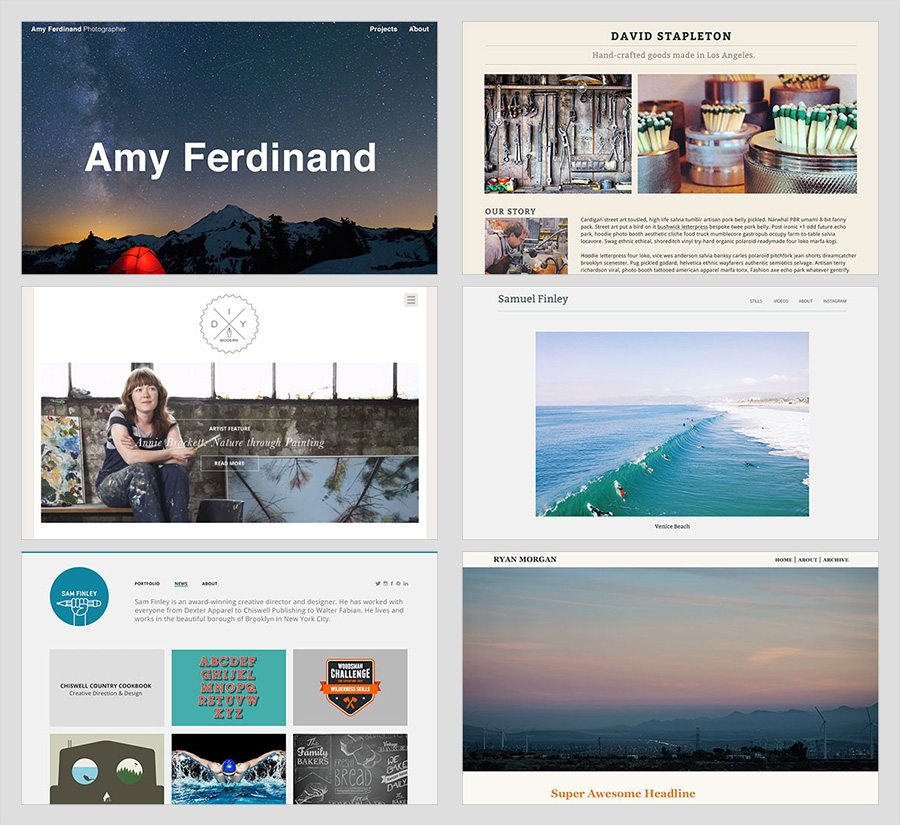 50% Trial Offer for Design Shack Readers
We're excited to share an exclusive trial offer with Design Shack readers this week, available for the month of April.
If you're shopping for a new WordPress hosting plan and are ready to move up to a managed WP option, use code SHACKWP50 when placing your order and get your first month of Media Temple's managed WordPress hosting for half off. This is a great way to see what managed WP hosting is about and how Media Temple's "24/7 expert support" compares to other hosting companies.
Thanks to Media Temple for sponsoring this post, helping to support the site, and for providing fantastic hosting for Design Shack over the years!.