The Benefits of Paid vs. Free Stock Images
Are you ready to take your design projects to the next level? A great visual presence is the best way to make a first impression and grab hold of a user.
From web-based projects, to posters, or even packaging or billboard design, a great photograph is your best entry point. But where do you find high-quality images if you aren't a great photographer? And how can you get them fast? What are the pros and cons of finding a commercial stock images vs. a free one? Let's take a look…
Get unlimited downloads of 2 million+ design resources, themes, templates, photos, graphics and more. Envato Elements starts at $16 per month, and is the best creative subscription we've ever seen.
Paid vs. Free Stock Photography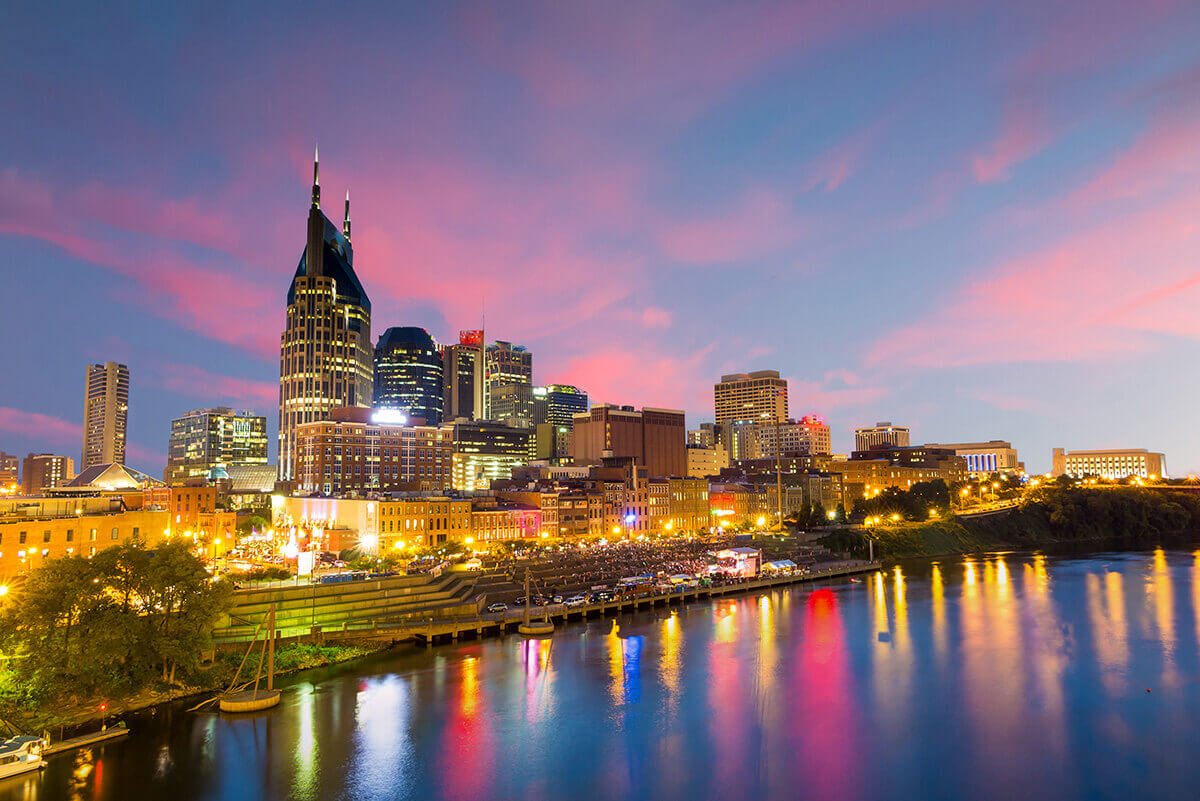 The biggest reason to use paid stock photography is quality. It's hard to even compare the quality of an iStock image against free competitors. Images are available in a number of sizes and are usable for any project type – even print projects. Most free stock image sites only provide web-sized options.
You are more likely to find a photo that's a better fit to your identity and hopefully one that won't be the main photo used for a competing project because iStock has so many options. The database is large and contains some pretty specific imagery.
Search "Nashville, Tennessee," for example and you'll get plenty of options that are geography specific. This is a detail that is hard to find anywhere else and really can help you find images that connect to your precise audience, business or location.
Paid Stock Pros
Upfront licensing. You know the photo is yours to use and how it can be used without worrying about copyright issues. (Just because you search "free" and photo does not mean you can actually use it.)
Flexibility. Because you can download large files, there's plenty of room to crop and adjust the images to meet your needs.
Create consistent branding with images. Once you buy a photo from iStock, it is yours to use in pretty much any project, including advertising, marketing, apps, websites, social media, TV and film, presentations, newspapers, magazines and books, and product packaging, among hundreds of other uses for personal or business purposes. (See the licensing page for complete terms.)
Legal guarantee. iStock images come with a $10,000 legal guarantee that when you use content within the terms of the license agreement, it won't infringe on any copyright, moral right, trademark or other intellectual property right or violate any right of privacy or publicity.
Ease of use. With a subscription plan, images are available right at your fingertips. You can download at any time and previous purchases are saved in your iStock account for easy access.
Avoid Cliches with Good Stock Photos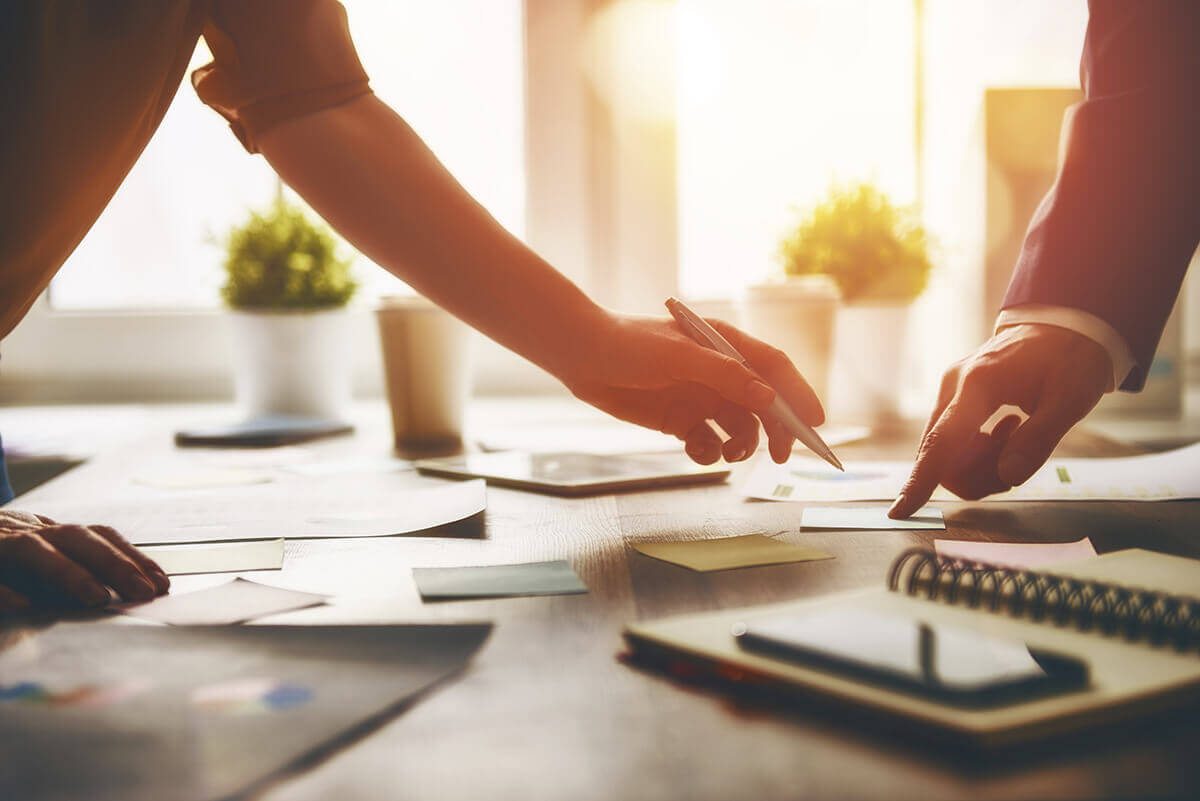 Stock photos can be a quick and affordable alternative if you need imagery and don't have a lot of time or resources. The trick is making sure to use high quality images that aren't silly clichés. (Just Google "cliché stock photo" and you'll know what to avoid.)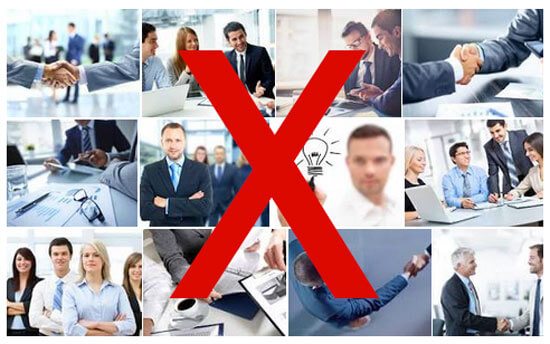 Here's a quick list of clichés to avoid:
Business handshake with no bodies attached
Group of business people in suits
Fake financial graph or chart
Person on no background pointing at something
Bizarre facial expressions
The "too sexy" person doing something
People doing things unnaturally (person running through a field in a suit)
Words on road signs that don't belong
Clip art
Too many free stock photography sites are filled with this these types of photos. But not iStock, which makes it easy to find cool imagery without a cliché feel.
Look at the photo above. It's one the first page of results when you search "business." Note the modern look and feel of the image, great lighting, cropping and color. This is a major improvement over the images you find with from searching "business photo" on Google.
iStock vs. the Competition
One of the things that sets iStock photos apart from the rest is quality and composition. Here are a few examples. We bet you can see the differences. Take special note of color, composition and overall appeal of the image. And then there's what you can't see — file size and overall quality.
Business Photo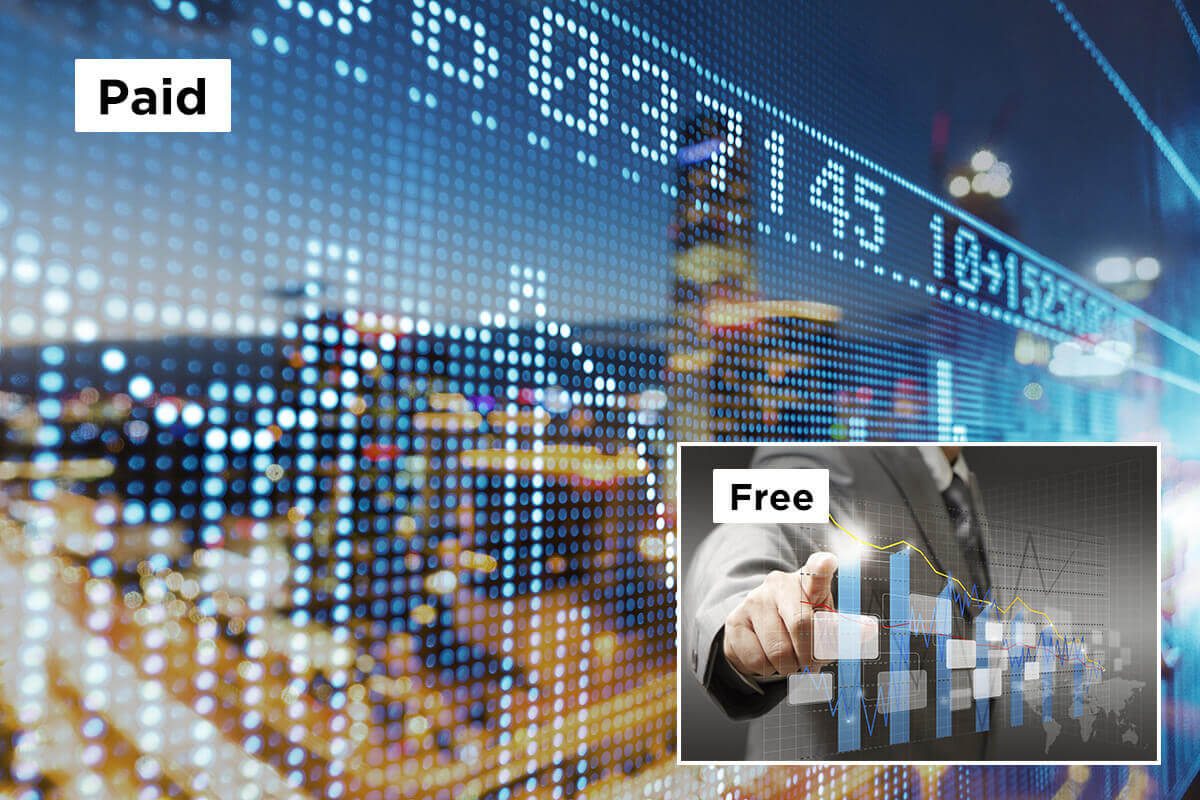 Landscape Photo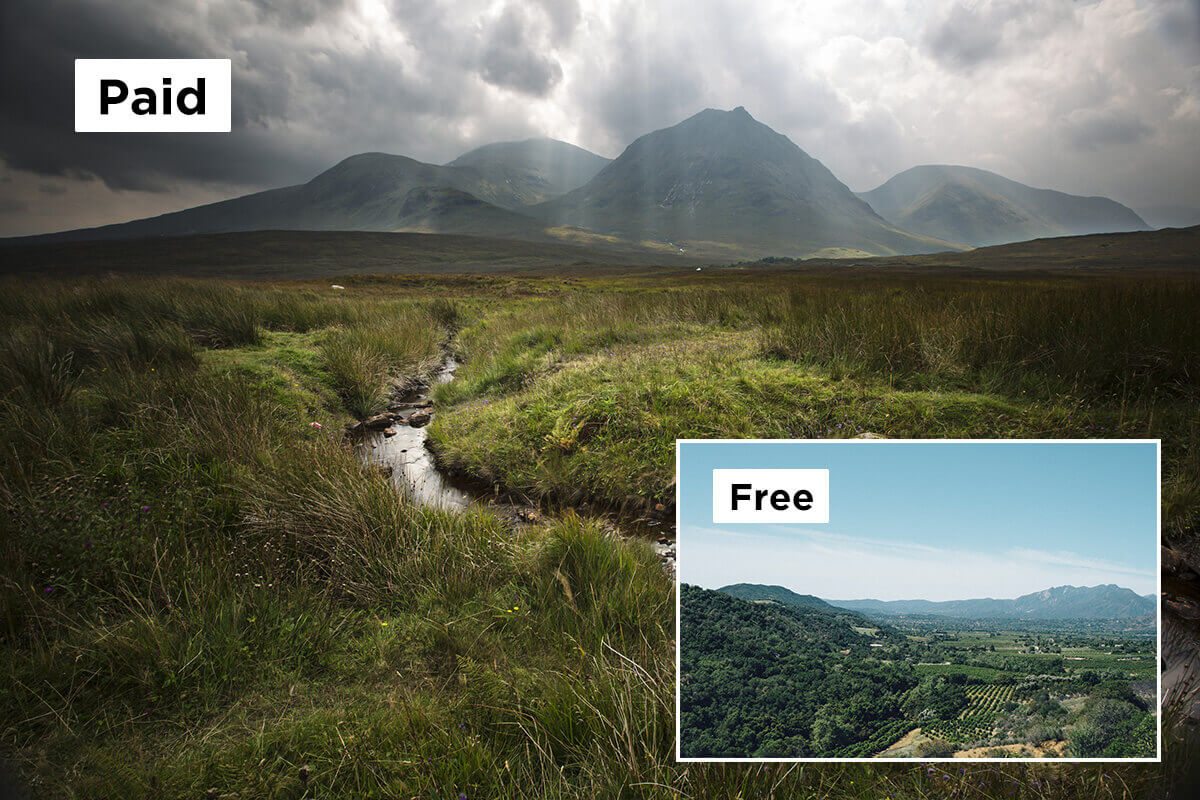 Kids Eating Photo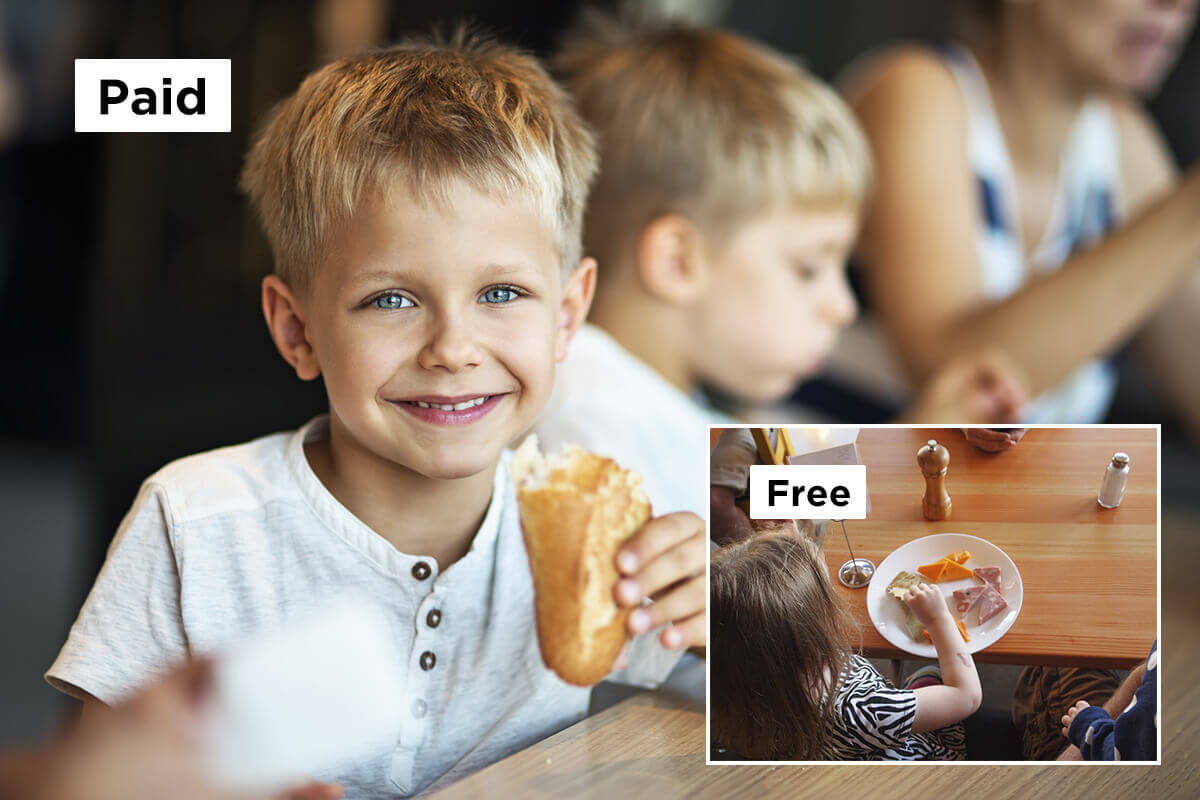 What is iStock?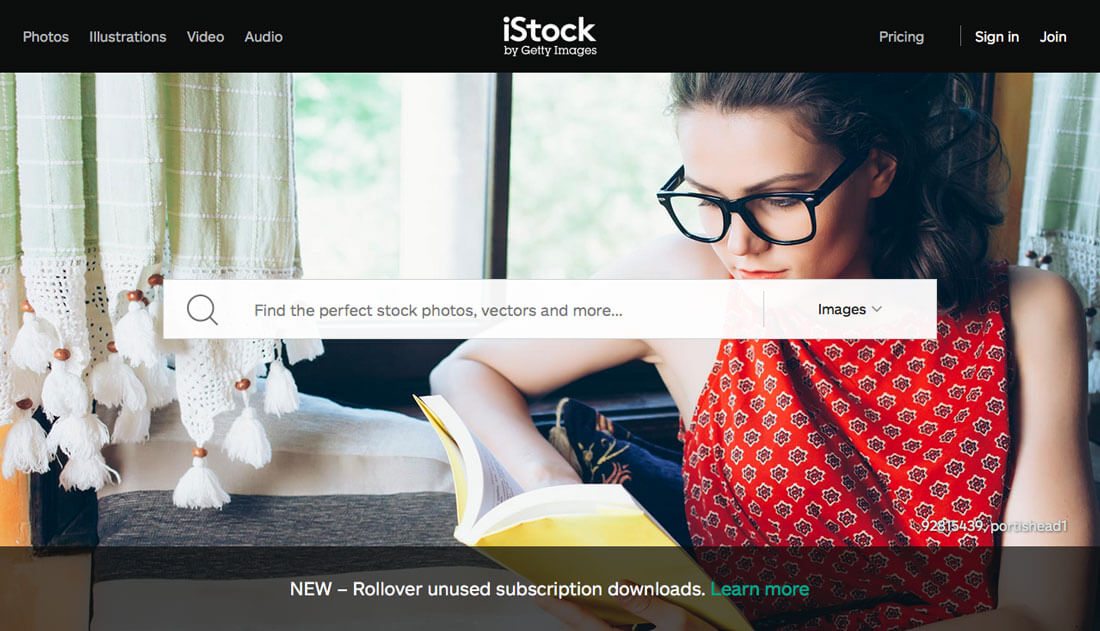 We've mentioned iStock a few times, but what is it? iStock is a seller of top-notch photography. Every image is taken by a photographer and staged for perfect lighting and high quality.
You'll find everything from landscapes to candid-style photos or buildings and abstract images. Photos are easy to download and you get access to them instantly.
What's different about iStock in comparison to many of the other places you might find photos online is that it is a paid service. And that's a good thing, because you know you are getting quality images.
And iStock's library includes more than just photos. You can find illustrations, vectors and video and audio clips. Plus, iStock has been around for a while and is a leader in the stock photography market with easy to understand terms and accessible customer support.
Get Started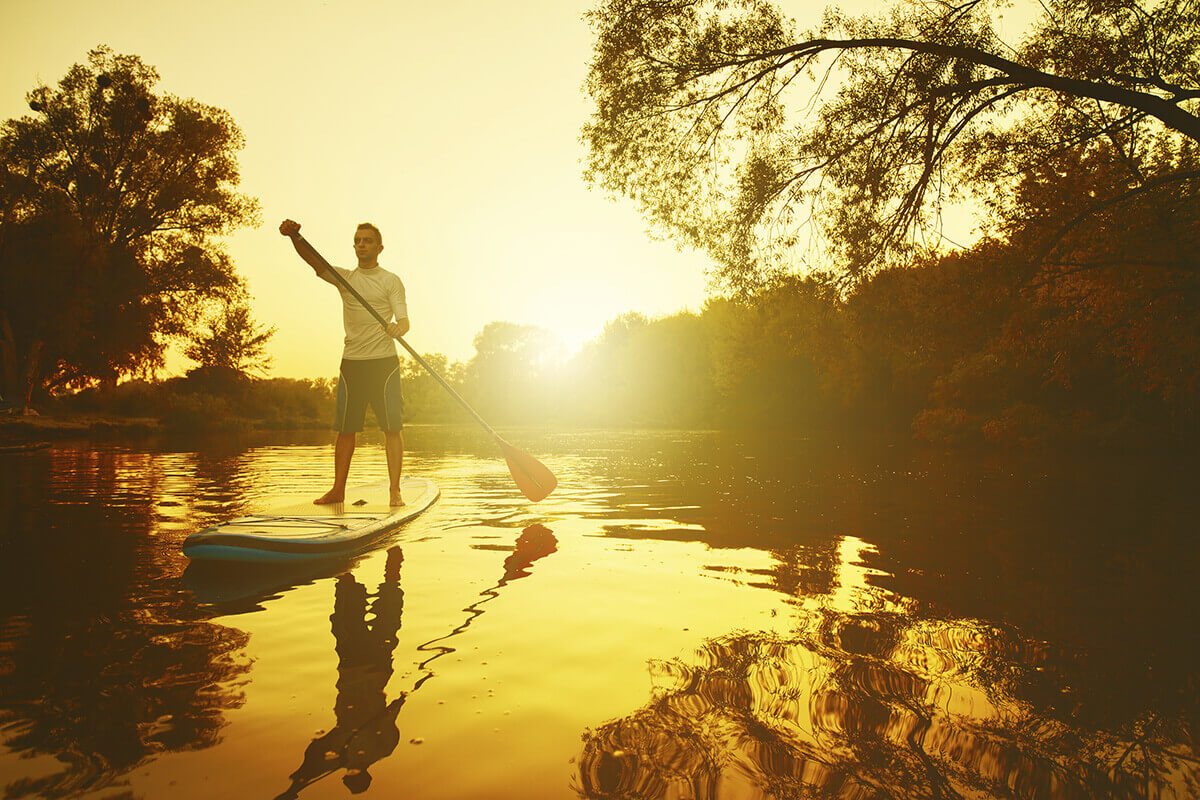 You can see everything iStock photo has to offer right now. Just head over to iStockPhoto.com and search for a photo. Searching is easy and there are plenty of tools to help you find exactly what you're looking for.
Search based on price or quality.
Sort by match, popularity or how new an image is.
Search by license type.
Filter for images based on whether they include people or not.
Pick the shape of photos.
Sort options based on color scheme.

Costs

Are you ready to find the perfect high-quality image for every one of your projects? Create an iStock account today. (You can look around and register for free.)

Start with a few credits – each download costs a certain number of credits based on file size. Credit pack options include 1, 3, 6, 12, 18, 24, 36, 60, 150 and 300 credits with discounts for bigger credit packs.

Or go ahead and nab a subscription, which is great for users who will download multiple images each month. (This is the best deal for designers.) You can buy monthly or annual subscriptions with options for 10, 25, 50, 100 or 250 images a month.

Save 10% on Credit Packs That Never Expire

And right now iStock has a promotion on all credits and subscriptions for new customers. You can get 10 percent off credit packs and 15 percent off subscriptions — just use the code NEWISTOCK10 when checking out!

Conclusion

iStock is one of those tools that has gotten better over time. The company has been selling stock photography since 2000 and the library is robust, the quality is incredible and the service is easy to use. The company is a leader in the business and comes with guarantees so you don't have to worry when you get images from the site.

Even if you haven't used stock images in the past, or if you are thinking about trying again, this is the time to give iStock a try. We think you'll find something you like.

Disclaimer: This post is sponsored by iStock. Our thanks to them for providing the resources for the post, and helping to support Design Shack!