You're a Designer and Don't Have a Website? Get Started Now
It is still hard for me to imagine that there are print and even web designers who don't have their own websites. It is imperative in today's business climate that everyone has a digital portfolio and that it is up-to-date. The hard part is just getting started.
What you don't need is a world-class website filled with animations and color and gimmicks. What you do need to have is a clean, easy to navigate site that showcases your work. You can go all out and design a site from scratch or for a quick fix, use one of the many (and often free) host sites available to create get your portfolio and be online by the end of the week.
Get unlimited downloads of 2 million+ design resources, themes, templates, photos, graphics and more. Envato Elements starts at $16 per month, and is the best creative subscription we've ever seen.
Like the article? Be sure to subscribe to our RSS feed and follow us on Twitter to stay up on recent content.
Portfolio Website 101
Creating a portfolio website is about more than just throwing a few images on the Internet. You should integrate your site into all of your promotional materials, such as business cards and email signatures to anyone who is interested in hiring you can check out your work. This can save you (and potential clients) time and resources.
A portfolio site can help you land new clients and is a great resource when you are looking at changing jobs. Once set up, you just need to maintain your site by adding new projects periodically so that content is fresh, includes modern styles and themes and looks relevant.
The best design portfolio sites have a few key features that each have specific purposes.
Self Promotion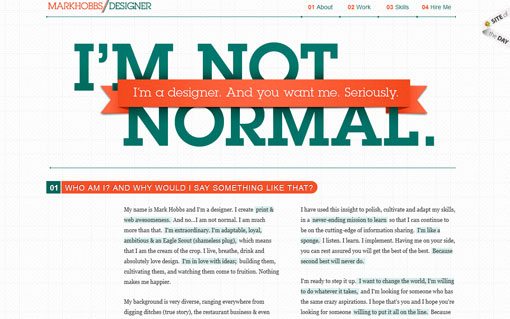 You are doing good work and you should show it off. There is no easier way to sell yourself than to show off past projects. Make sure your site includes only your best work. There is no reason to add every completed project to your site.
Periodically, make sure to go through your online portfolio and clean it up. There is no magic number of items to keep live on your site, but maintain a manageable number. You want potential clients or employers to get an idea of the type of work you can do, but not be overwhelmed by it.
Think about your goals as you build your portfolio site (and understand that you can have multiple goals). Commonly, designers use a site to get hired — either at a new job or for freelance projects, to generate sales, to build a reputation as a designer and get your name and work out there and mentioned among peers and as a networking resource.
Springboard for Contacts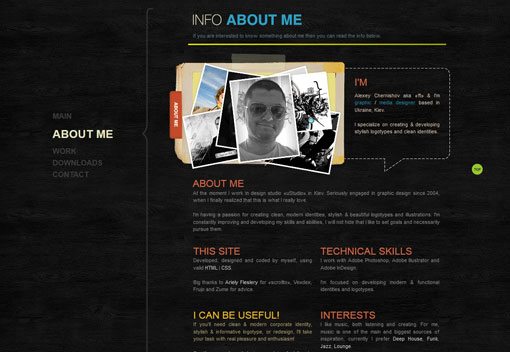 Make sure your site clearly states who you are, what you do and how potential clients can get in touch with you. It seems simple enough, but way too often designers put all of their best work online only to leave out key information that can help them get hired for new jobs.
Don't stop with just your contact information. Include a little information about the types of work you take on, whether you do all of your work for a single company or take on freelance or contract-based projects. Include some of your specialties – are you an expert in websites using Flash-based animations, creating illustrations or in newspaper advertising?
Think of including your photo or mention of your blog or other information. These items will make you more personable to site visitors and help them form a connection to you. People like to work with other people and providing this information can help you gain an edge.
Clear Navigation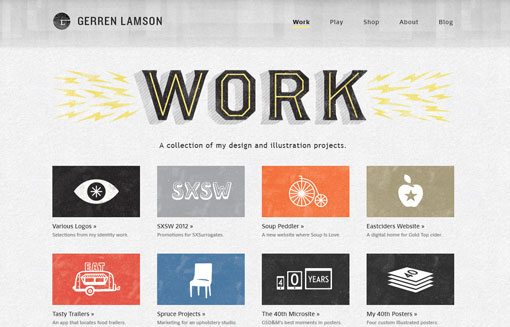 It is very important to group projects in a clear manner, especially for those who work across multiple platforms or mediums. You may consider dividing your site into sections for print projects, web projects and personal projects (such as self-promotional materials). If you have design work that was done on contract showcase that in addition to items you may have for sale (such as artwork).
Links and Images
If nothing else, make sure all of your links are correct (and to date) and your images are of high quality. Your visuals are what will sell your portfolio. Do not skimp here and check back frequently to ensure everything appears as it should.
Getting Started with Portfolio Tools
Building your first portfolio site does can be simple. Start with a portfolio building tool that you can customize. This makes getting a site online quick and easy for those who do not want to deal with buying a custom domain name or deal with site building and hosting.
When using one of these sites to create a portfolio, take advantage of options such as creating a URL that contains your name and including a banner with your personal information at the top of each page.
CarbonMade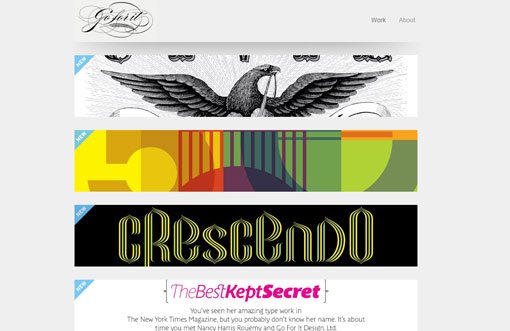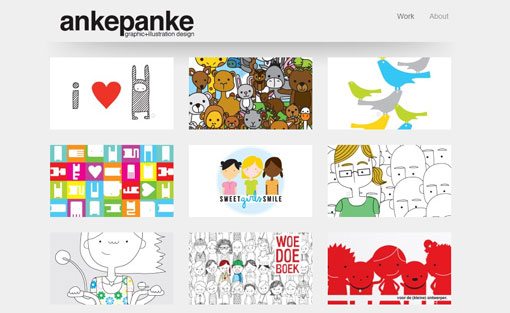 CarbonMade is one of the most popular portfolio sites out there. The free version allows users to highlight five projects and 35 images and for $12 per month you can have up to 500 projects.
The great thing about CarbonMade is that it supports almost everything – still images and videos. The interface is sleek and the pre-made themes look professional and you really can get your website together in an afternoon.
The downside is that you are somewhat limited by how many items you can post at a time.
Breezi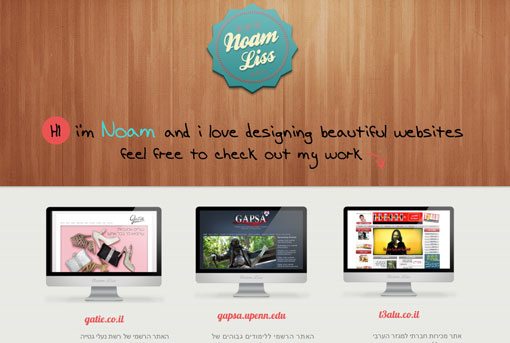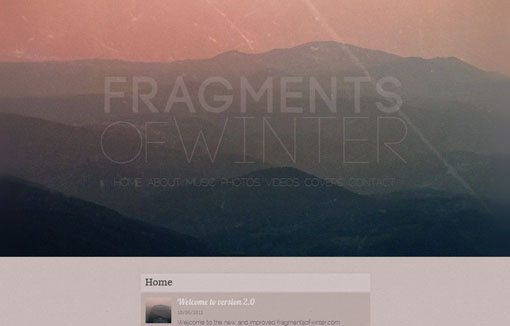 Breezi is a from-the-ground-up site but is appealing to designers because its interface contains many controls for designers who are not familiar with HTML and coding to make from-scratch design easy. The site is still pretty new and users can still sign up for free through the end of June (and maintain a free account forever).
The big benefit to Breezi is the design controls when it comes to alignment, color and spacing. You really don't have to know anything about HTML to build a nice looking site. The interface contains RSS and social media tools so you can add feeds to your site (this is great for designers who are also writers).
The downside to Breezi is that it looks unlike anything you have ever used, but once you get used to the setup, rolling through building a site is not too tough.
Behance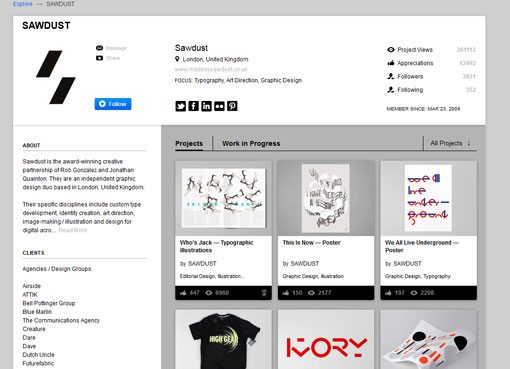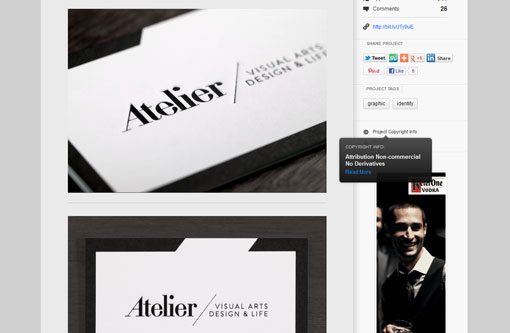 Behance is a completely free site dedicated to the portfolios of creative professionals. The site is much more of a group of portfolios than tailored website but can be a great starting point if you do not have a lot of time (or you can use it to link to from another site).
Behance has a great reputation among the design-minded and is used as a resource by many.
The downside, because it is free there are ads on the site and there are not many customization options.
Conclusion
Every designer, whether you work in the web or print (or both) platform needs to have a website to showcase work. Websites can be simple and should only contain examples of a designer's best work. Remember, using too many items can be a little overwhelming.
Make sure to keep your portfolio up to date and make sure your contact information is easily accessible. If you are unsure of where to start when building your first site, start with an online portfolio tool. You can create a simple and effective site in just a few hours and be ready to show off your best work to a much wider audience.
Image Source: Hung Le Q.