Coda is the latest application from Panic, the creater of other great apps such as Transmit – by far the most popular FTP program on the Mac. It's aim is to combine all the tools you use regularly as a designer into one easy to use application. It combines a version of Transmit with code editing features, preview capabilities and keeps track of everything you change to make publishing your site a breeze.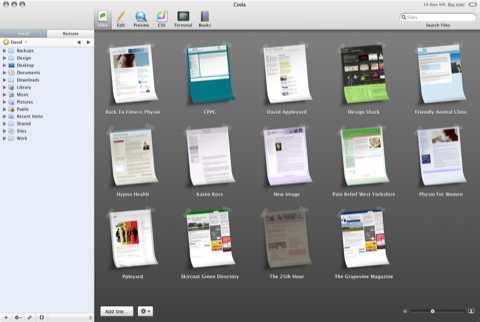 I've been using it most of today, and have found it to be incredibly useful. I've moved most of my projects across into Coda, and will hopefully get to grips with it more and more over the coming weeks. The only downside is that it doesn't have any blog editing capabilities, so I'm still having to write this post in the good old WordPress control panel. Add that to the mix, and it'd be a program I could do all my web editing in. Period.
Have a look and try it for yourself – it's really great.