Winners Announced: Win a Copy of Jon Duckett's HTML & CSS Book
Back in April, we reviewed the best beginner's web development book that I've ever had the pleasure of reading: HTML & CSS by Jon Duckett. This awesome book is not only extremely informative, it's flat out gorgeous.
If you've been itching to get your hands on a copy of this book, I've got some awesome news for you. This week we're giving away three copies to our readers. Read on to learn more.
Get unlimited downloads of 2 million+ design resources, themes, templates, photos, graphics and more. Envato Elements starts at $16 per month, and is the best creative subscription we've ever seen.
The Winners
Great news! We've chosen the winners for Jon Duckett's HTML & CSS Book! If your name is listed below, please be on the lookout for a tweet from @designshack with more details for claiming your prize.
A million thanks to all who entered and to Jon Duckett who personally organized this giveaway with us. If you didn't win a copy today, don't fret, it's available for purchase online and worth every penny. What are you waiting for? Go get it!
The Book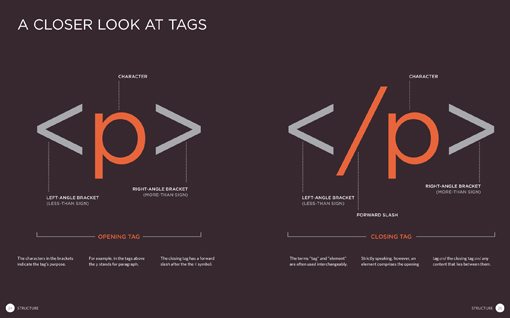 Rather than attempt to restate how much I absolutely loved this book, here's a quote from my review.
"The very first time I picked it up, I spent several hours pouring through its contents. Like a good novel, this book grabs you and won't let go. The beautiful design and brief but to the point writing style makes for a unique read. In fact, maybe 'read' is the wrong word. This book is really 'experienced' and conveys the same feeling that I had browsing through photographic science books on space or dinosaur bones when I was a child."
Whether you're completely new to the concepts of HTML or you're an experienced coder, this book will make a perfect addition to your personal library.
How Do I Win?
Now that I've piqued your interest, I'm sure you're wondering what it is that you have to do to get your hands on this much coveted prize. Fortunately for you, winning is easy. Simply follow @DesignShack on Twitter, then click the link below and send out the resulting tweet.
Good luck to everyone who enters! Check back here a week from today on June 8th to see the list of winners. In the mean time, check out the book's website for more information.