10 Awesome Stock CSS Files From CodeCanyon
As both a customer and a contributor, I'm a big fan of the Envato Marketplaces. Each of these sites has done an awesome job at targeting and providing for a niche of creatives while creating a decent income opportunity for authors.
One of the newest sites in this network is CodeCanyon, which sells "scripts and components for a variety of languages and frameworks." Most of these files only cost a few bucks and they can save you some serious coding time. Today we'll dive into the infant industry of stock CSS components by looking at ten of the coolest items for sale.
Get unlimited downloads of 2 million+ design resources, themes, templates, photos, graphics and more. Envato Elements starts at $16 per month, and is the best creative subscription we've ever seen.
Do We Really Need Stock CSS Components?
Many professional developers will be enraged at the idea of stock bits of CSS being put up for sale. After all, if you know how to create it yourself, why not take the time? And if you don't know, you should learn!
However, when you take off your righteous creative hat and put on your professional business hat, you should see that this category of stock makes sense for the exact same reason as the others. Regardless of whether or not you know how to create complex CSS items from scratch, you must at least admit that doing so takes time; often a considerable amount of it.
If your client has a small budget you can either eat up all of your available time developing completely from scratch, or make the most of the resources available to you and deliver a less-custom but still arguably higher value product.
For example, clients often want a fancy dropdown menu or a nice attention-grabbing button, but that doesn't mean they want you to fiddle around for hours on end creating one. In these cases, dropping $3 on a quality piece of stock work can save a lot of time and money in the long run.
A Note About Prices
The Envato Marketplaces allow you to save a few bucks if you pre-pay set amounts of money into your account. So an item that is $5 normally may only cost you $3 if you're already a prepaid customer. Since the prepaid method has been the default method for some time, I will quote these prices in the information below.
HTML5/CSS3 pricing grids with graceful degradation for older browsers. Three, four and five column versions included along with a layered PSD.
Author: goThemeTeam
Price: $4

Tooltips make a nice hover effect but can be difficult to pull off, especially in multiple browsers. For three bucks you can have this version coded without images in CSS3 and already browser tested.
Author: freshface
Price: $3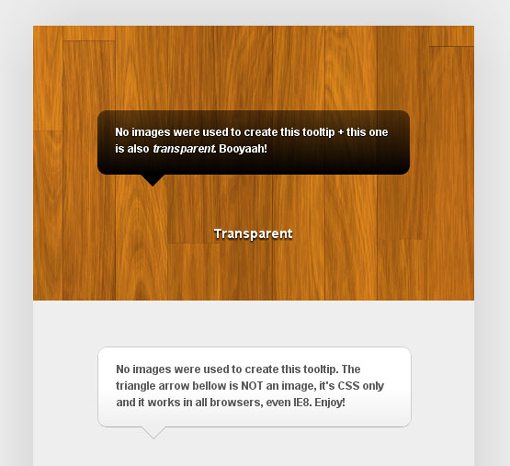 The one and only Chris Coyier of CSS-Tricks created this little gem that uses pure CSS to accomplish a tabbed interface, a task normally relegated to JavaScript.
"These tabs are 100% CSS and behave largely like any other tabbed content area you have come across, including the ability to link to specific tabs through hash tags in the URL ."
Author: Chris Coyier
Price: $4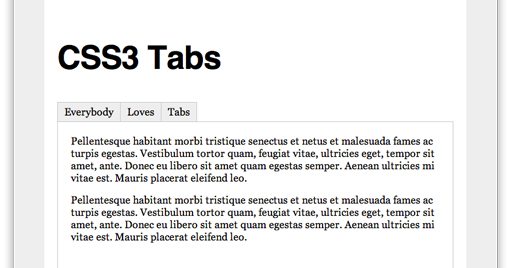 "Spice up your pages with these fresh lookin' pagination menus. No images used, only CSS! 7 predefined colors are provided with hover and active states! These styles have been tested to work in all major browsers. Documentation for using the file is also included."
Author: PixusDesign
Price: $2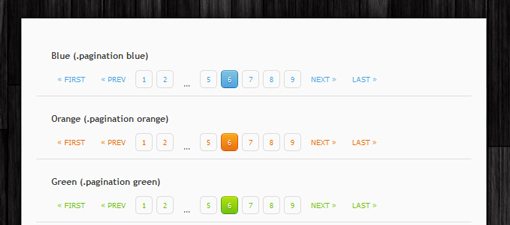 Upload Your Own!
Don't let the authors above get all the attention. You can sign up for CodeCanyon right now and start earning cold hard cash. I've personally made around $500 on the Envato Marketplaces with astonishingly little effort and can therefore personally attest to their awesomeness.
There are still very few items in the CSS category which means there's a lot less competition than you'll find in other categories. So get uploading!
Leave a comment below and let us know what you think of the idea of selling CSS components to earn extra income. Also let us know if you have any ideas for items that you wish someone would build and upload!