Freelancing 101: How to Collaborate When You Work Alone
One of the biggest misconceptions of working as a freelancer is that it means working alone. It's actually very much quite the opposite. How would you ever expect to do business if you don't work with anyone?
The reality is the more people you work with, the more successful you are likely to be as a freelancer. And just like when working for a firm or agency, freelance designers should make a point to collaborate with others regularly. Here are 10 ways you can put your head together with other designers (or clients) to better get the job done.
Get unlimited downloads of 2 million+ design resources, themes, templates, photos, graphics and more. Envato Elements starts at $16 per month, and is the best creative subscription we've ever seen.
1. Schedule Online Meetings
Go an extra step and record the meeting. That way you will more actively participate in each meeting, rather than solely focus on taking notes.
Meetings will feel more collaborative if you can see and interact with people on the other side. If you can't get in the room with clients or collaborators, schedule online video meetings so that you can still see each other.
Go an extra step and record the meeting. That way you will more actively participate in each meeting, rather than solely focus on taking notes.
There is a lot to be said for actually seeing people. You can read body language, see facial expressions and even sketch things out even when you can't be in the same location. Online video meetings will make you feel like more of a part of the team and help connect the team back to you as well.
Tools: Join.Me is a great desktop tool that allows you to share a screen and has free and paid plans. Skype is a good option for tablet and mobile users, allowing you to share notes and links while on a call.
2. Visit a Co-working Space
Get out of the house if you want to collaborate. Co-working spaces are a great place to work and meet other creatives. You can share ideas and inspiration. (Just make sure not to bother anyone who prefers to work alone.)
An environmental change can also help you feel more creative in itself. Look for a co-working location that caters to more creative types so that you are around other freelancers that have similar work types, styles or that you would like to add to your professional network.
Tools: ShareDesk and Desktime allow users to find available co-working spaces by city.
3. Network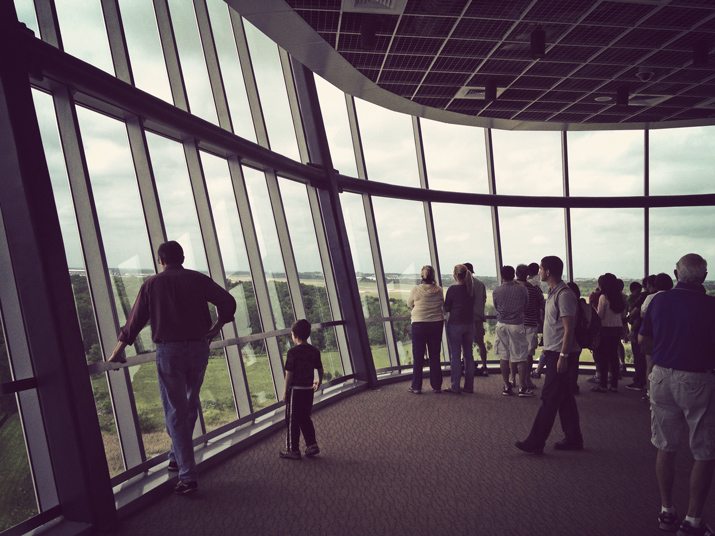 Speaking of networks, getting out and doing a little networking is great for collaboration. Build a network of other professionals that you can call on for help, brainstorming or advice. Create a network that connects you to other designers, freelancers or working professionals who use many of the same tools as you.
Want to know who does the best letterpress in town? Or which copywriters are the best to work with? Creating a network will help you find the right people to help you with the right tasks.
Tools: MeetUp is a great place to find groups meeting in your area by interest or topic. You might also consider an online group, such as the Adobe user group community.
4. Build a Collaboration Pipeline
While you are networking, connect yourself to others who have skills that complement your own. Work together to create a pseudo-agency of sorts made entirely of freelancers. Just imagine that if in your next pitch you can package all of the components surrounding a design project with it, such as marketing, search engine optimization, copywriting and social media, to name a few.
This collaboration network could potentially grow into a co-op or even its own agency over time.
Tools: "10 Reasons Co-Ops Rock," by Freelancers Union will give you an idea of how a co-op structure can help freelancers.
5. Promote Yourself
It's ok to highlight a major accomplishment, award or project you are proud of.
Get out there and market yourself and collaborators will want to work with you. Keep an updated portfolio, be professional on social media (and share plenty of work-related content) and you will be someone other freelancers want in their circles.
It's ok to highlight a major accomplishment, award or project you are proud of. It's also ok to show off work that you did on behalf of a client (as long as there are no confidentiality rules involved). Make yourself noticeable and easy to find.
Tools: Make sure to have an online portfolio, whether you build your own site or use a service and include contact information in a prominent way.
6. Contribute to a Blog or Book
Try collaborating on something other than a design project first. Share what your know about the craft with others by writing a blog post or contributing a chapter or information for a book.
Not only will you feel great for having helped someone else learn a skill or to appreciate good design as much as you, but you'll also work with someone else to get there. (So publishing to your own blog does not count here; that's part of "Promote Yourself.") It's easier than you think. You read design information online all the time on sites like this one; go find one that is accepting submissions and contact them.
Tools: Your expertise is your best tool here. Consider writing a tutorial that explains something you are an expert at or a design concept or theory that others might find more difficult to understand.
7. Buy Local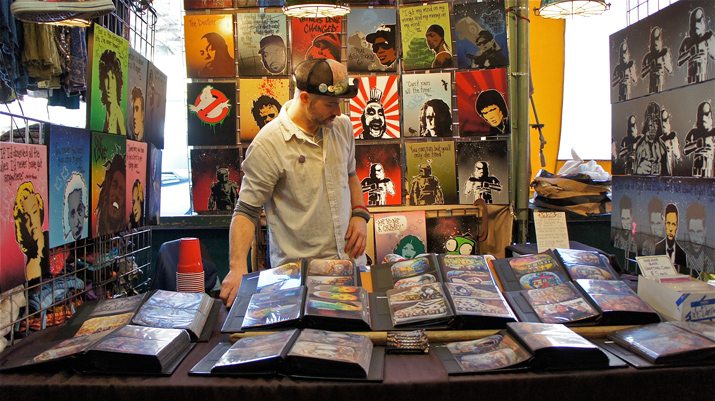 Support other businesses based in your area, and you will find those same businesses are more likely to support you as well. Make a point to visit local shops and talk to the owners. Let them know what you do and if you could do any work specifically for them.
The same idea applies to services. If you need an accountant, for example, skip the big chains and opt for a freelance CPA.
Then expand buy local to buy freelance.
Tools: Your wallet. Budget well and spend in your postal code. Buy from independent creative and artists on sites like Etsy and Zazzle.
8. Mentor Another Freelancer
Take on a mentee and you won't have any choice other than to collaborate. As a mentor, you'll likely be asked to critique another's work or offer advice on specific projects.
Or better yet – if you can afford it – hire an intern to work with you for a designated period. Working with someone young and fresh can be both inspiring and eye-opening. And you might just learn a thing or two from them.
Tools: Try a service like Intern Match to help find a student-worker or connect with a local community college or university.
9. Volunteer
The connections you make through this common bond can expand your network and influence. And you never know, the event you volunteer for this year might hire you to do their posters or website next year.
If you are still having a tough time making collaborative connections, try volunteering. Before you shudder, don't volunteer to do design work for free; volunteer for another community group. Join hands with other community members to take part in a service project, host an event or clean a neighborhood.
The connections you make through this common bond can expand your network and influence. And you never know, the event you volunteer for this year might hire you to do their posters or website next year.
Tools: Community calendars (like those in the newspaper) are a great way to find volunteer opportunities.
10. Create a Referral List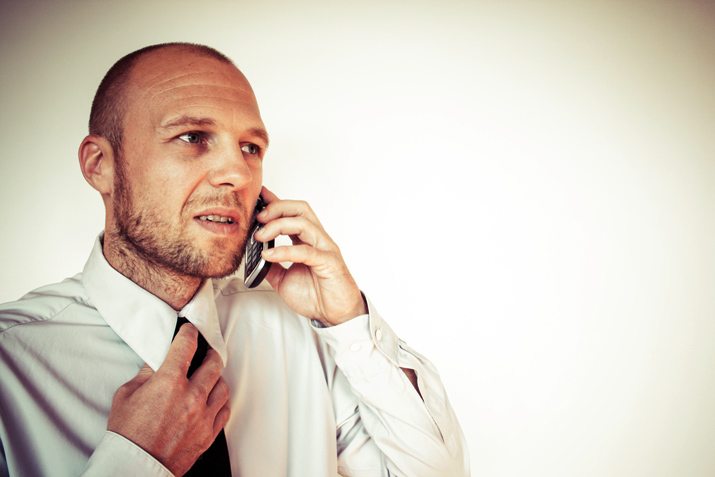 Finally, be a good partner to other freelancers. Sometimes you will have more work than you can finish. Sometimes you just won't be able to take on another single project. Give each of those clients someone else to call, whether you personally know the other freelance designer or not.
By providing solid referrals, you are working to create a better community of designers and freelance workers. And those people will likely work with you or return the favor down the road. Sometimes working with others is as simple as remembering to share their names and stories.
Use this referral list for projects that are not in your area of expertise as well. It is better to send a client elsewhere than to mess up a project because it might not quite be something you do.
Tools: Address book filled with contact information for other creative workers to use as referrals for clients.
Conclusion
Collaboration comes in a number of shapes and forms. And as a freelancer it is a vital part of your success. Whether you collaborate virtually, by referral or in person, make a point to get out there, gather names and work well with others. You will find that it makes your work life a lot easier to manage. (Everyone needs someone to lean on every now and then.)
Freelancing 101 is a monthly series to help the increasing number of freelancers in the market. Whether you are a designer, writer, developer or wear multiple hats, we will share tips, resources and ideas to help you make the most of your small business. Is there something in particular you want to know? How do you feel about this series? Let me know at [email protected].
Photos courtesy of Creative Market.