The Importance of a "Leave-Behind" for Clients: Top Tips & Advice
As a freelancer, your name – or business name if you have one – is your brand. Just like with any other company, it takes marketing chops to make sure clients know about you, your services, and how to make contact if they are interested in working with you.
That's where having a good leave behind comes in. Don't have a good leave behind yet? Here's everything you know to get started. (Bonus: This post is full of fun leave behind items from designer portfolios, make sure to click on the links and explore for even more inspiration.)
Envato Elements gives you unlimited access to 2 million+ pro design resources, themes, templates, photos, graphics and more. Everything you'll ever need in your design resource toolkit.
What Is a Leave Behind?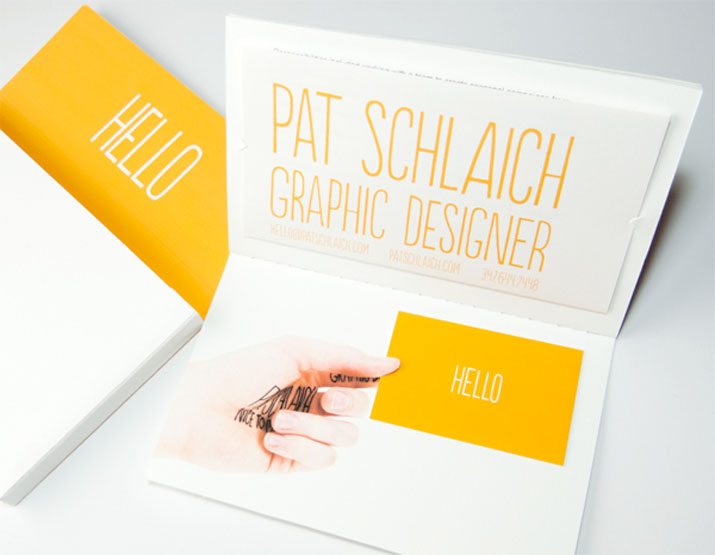 The leave behind is something marketers and designers have been perfecting for decades. It is any item that you give to a client after a meeting or leave on a table at a meetup or other networking event.
These items can be anything from business cards to stickers to t-shirts. Leave behind items should be designed to impress a potential client and also help them remember or find you again after the meeting.
Leave behind items are important for all freelancers, including designers for print or web. A leave behind showcases your skill and ability. Typical designer leave behinds often feature a key portfolio design and can be handed out physically, mailed or come in the form of a digital download.
Why a Leave Behind is Important

A leave behind is an important reminder of who you are and what you do. A good leave behind may be something a potential client holds on to for months or even years and uses to come back to you for work at a later date.
Think of a leave behind as a gift for current and prospective clients. These small gifts often fall into three categories:
Inexpensive paper items that you often leave without a personal interaction. This includes small fliers or business cards that you may hang on bulletin boards or leave during networking events.
Items that you give to potential clients as a way to show them you are a legitimate choice for their business needs. These are often smaller elements and should always contain your contact information and a URL or portfolio link.
More impressive, gift-style items to show appreciation to important clients.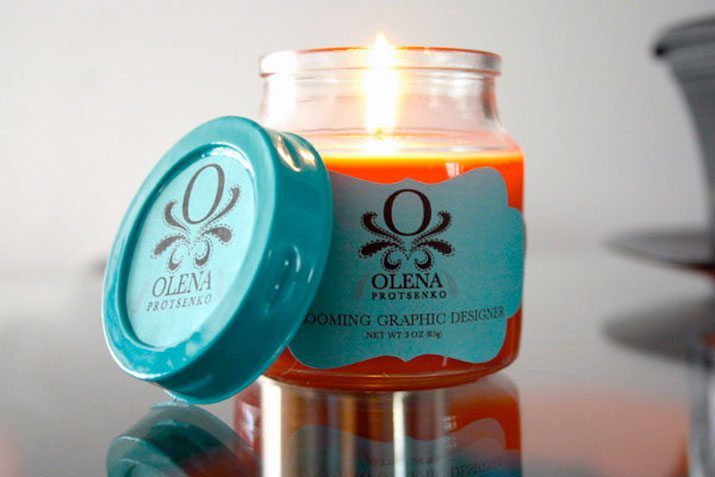 When thinking about what type of leave behind you want to create, consider elements that you like or find useful. (One of the most common leave behinds I keep seeing are pens that include a stylus on the other end, which are great for writing or tapping away at a tablet or phone.)
Ask yourself these questions about the type of gift you are considering:
Is it useful?
Is it fun to play with?
Is is beautifully designed? (Not just aesthetically but as a functional item.)
Does it offer a mental challenge or game?
Does it represent my work or brand and leave the right impression?
You should answer "yes" to at least one of the questions as you select the type of item or items that you plan to use as a leave behind.
Design a Great Leave Behind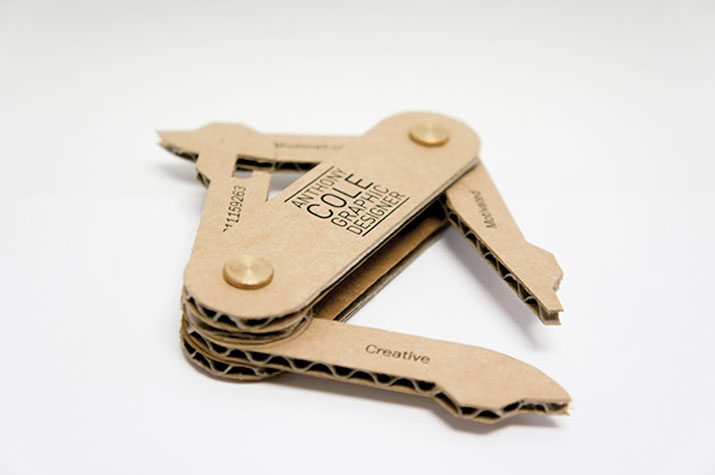 When designing a leave behind, it needs to look like you, feel like you and represent your work. Use a color and typography palette that matches your brand materials and website. And think about a small element – especially for items such as pens or stickers that don't have a lot of room for design – that can really help your item stand out.
There's an almost limitless number of items and ways to design a leave behind, but it is important that your item does three things in particular.
It should include consistent and identifiable branding, it should be something that people want to keep or hold on to (make it nice or unique), and it should showcase your work.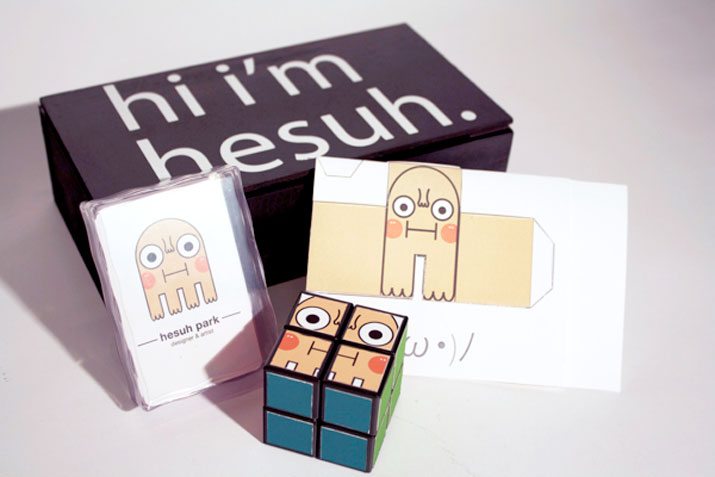 5 Design Tips
Now that you have an idea of what types of trinkets you want to create, it's time to pick a design. Design elements so that they all seem to match or go together. (This is especially nice for branding purposes and allows you to mix and match gifts or create gift sets for special clients.)
Know your audience. If your clients are not the super creative type, keep the design basic, using one color and a logo or simple line of text.
Make it personal. Use a piece from your portfolio as the basis for the leave behind. Do you have a great piece of art or photo or custom typeface? Do you use a portrait or caricature to represent yourself or your business? Let that be the baseline for your leave behind design.
Create a visual bond between your work and your leave behind. Is flat design your thing? Or black and white photography? Use that for your leave behind.
Include usable information such as your name (or business name) and a phone number or URL. Don't clutter with information, but include it in a subtle and easy to read manner.
Don't go crazy with "overbranding" the design. Create something that looks cool so people will want to share it – such as putting a sticker on their bike or laptop case. By having a neat visual and smaller branding the leave behind will have a more universal and usable feel for clients, which in turn can serve as a vehicle to further promote you as a freelancer.
Pick a Few Price Points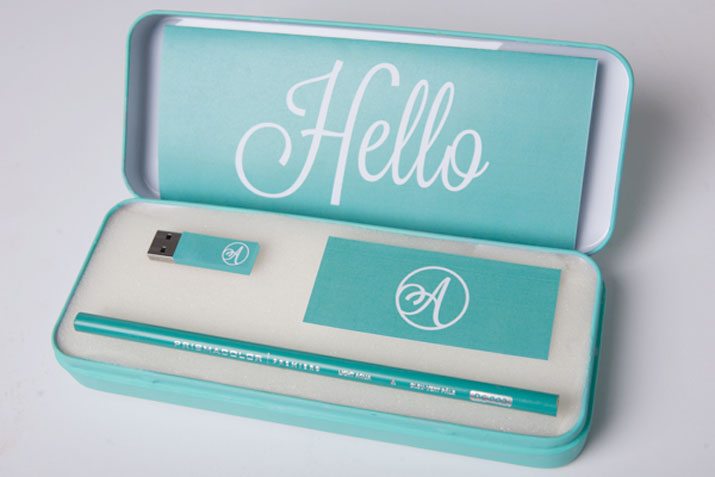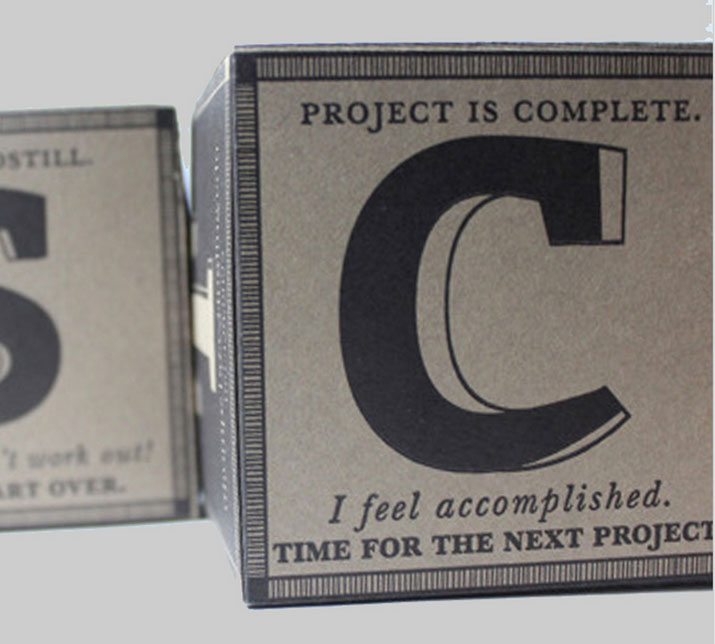 There are a lot of price levels for leave behind items. As with other printed materials, price is often impacted by scale – the more items you buy, the cheaper the unit price.
It is a good idea to have a few leave behind items at a few different price points for each of the three situations mentioned above. Design something you love and can use for a long time and order in bulk. Be careful about overly trendy items or things that you would never use, such as a branded phone case.
Tip: Include an inexpensive item in every leave behind packet. This item is the "who I am" element, such as a business card that contains contact information or sticker that hopefully will serve as continued marketing for your business.
Here are a few items at varying price points to get you thinking about different types of leave behind items:
Inexpensive: Business cards, pens, stickers
Midrange: Glossy portfolio or brochure, stylus pens, notepads, USB drive, t-shirt, umbrella, calendar, shopping bag
Premium: Leather portfolio, game or toy, pullover or jacket, high-end mug or tumbler
Conclusion
Treat creating a good leave behind – or set of leave behind items – as you would any other client project. One of these items might be the first interaction a potential client has with you and is a vital first impression. Design leave behind items that represent you as a designer, your work and your style. Consider fun divots that people will want to hold on to, so your name is always top of mind.
Freelancing 101 is an occasional series to help the increasing number of freelancers in the market. Whether you are a designer, writer, developer or wear multiple hats, we will share tips, resources and ideas to help you make the most of your small business. Is there something in particular you want to know? Let me know at [email protected].