15+ Beautiful and Classy Headline Designs
Creating beautiful type treatments is hard work.
Though it has become quite trendy to claim that typography is ignored on the web, the reality is that typography is a booming fad at the height of its game in the online realm.
Countless web designers have really stepped up in recent years and created some absolutely beautiful typographical works, particularly in website headlines. Below we'll look at over fifteen meticulously crafted headline designs that are sure to inspire you to think twice before slapping some boring type wrapped in an h1 tag on your site.
Get unlimited downloads of 2 million+ design resources, themes, templates, photos, graphics and more. Envato Elements starts at $16 per month, and is the best creative subscription we've ever seen.
I really love this logo lockup. The detail work on the primary font is really interesting. Notice the subtle accent work on the left sides of the letters, sort of like an understated shadow.

You may think that arching a headline makes it look straight out of Print Master Gold, but in the right hands this effect can look quite attractive. Here the text has been quite convincingly aged and placed on an old parchment texture. The structuring of the typography definitely looks straight out of an old book.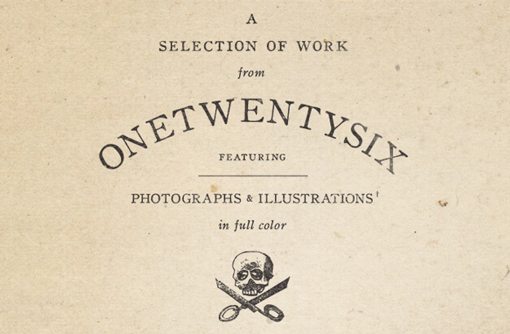 Another awesome headline logo lockup, this one using a circular structure. Notice the use of an inner circle to separate the content in addition to some great little graphical bits: the big vector swoosh and little stars. The key to the structure here is the varied size of the text, "the" and "2007" are considerably smaller than "Old State."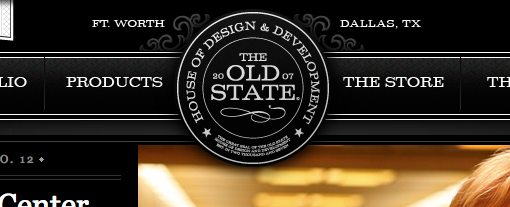 This site features a number of attractive typographical lockups in the navigation area. All of them are wonderfully antique looking and use a variety of fonts and graphical pieces to accomplish the theme.

There's a lot going on here: at least three different typefaces with varying sizes, two different colors, and a few distinct graphical elements. Notice how the script is used sparingly for emphasis, it's an attractive typeface but would be hard to read in large portions.
I love the big Washington state graphic and the little arrows that reinforce the word "small." I also like the two very subtle horizontal lines that divide the text and add strength to the structure.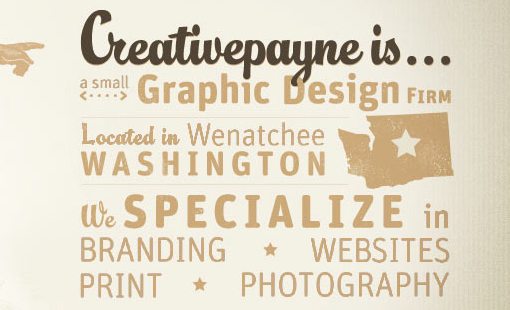 Here again we see a script font used sparingly in conjunction with a bolder, easier to read typeface. Also like the previous example, there are two horizontal lines splitting the stacked content into sections. The two fonts used here are quite unique and were an excellent choice.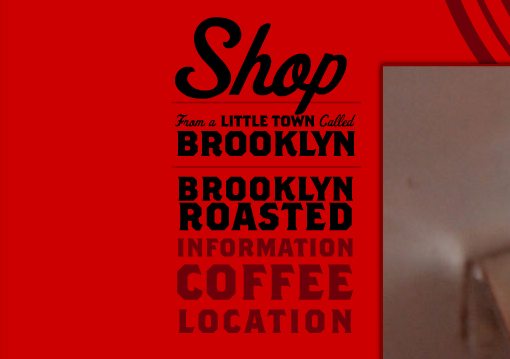 A simple but beautiful headline utilizing all uppercase letters, some swirls on each end and a colored star that brings your attention to the center. Notice how the bold font with strong serifs is accented by thin, sans-serif type.

This headline is pretty straightforward aside from the untraditional but attractive font. The key here is the special treatment of the word "of." In this particular style you'll often see connecting words used as an outlet for graphical embellishment.

This attractive stack utilizes lots of whitespace and a creates a clear vertical rectangle. The 24 hour element of the headline is reinforced by the sun and moon graphics at the bottom and yet again we see two horizontal lines being used to separate the content (this definitely seems to be a trend).
Notice how the entire headline is bold and uppercase and is then shaken up in the final word (challenge) which brings in a bold italic typeface in all lowercase letters.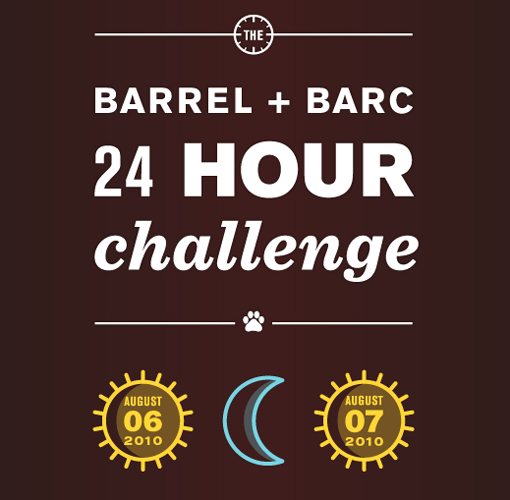 I really like how the leafy graphic was repeated here to create a frame for the headline. This is a fairly unique trick not seen in the other examples.
Again we see both italics and a departure from all uppercase letters being used as the primary tools to provide emphasis to a certain area of the headline.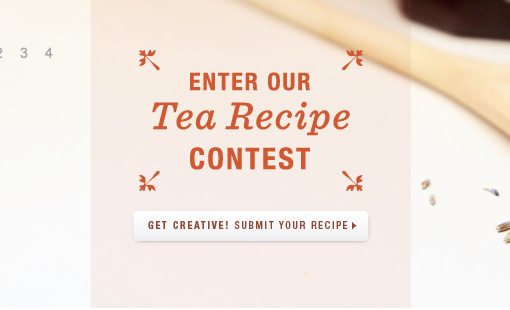 The letterpress effect here works well against the parchment background and the little viewfinder graphic is excellently nostalgic.
Notice how the connecting words are minimized, centered vertically and italicized as we discussed above. This both adds some visual variation to the headline and allows the larger more important words to stand out.

Here we see an awesomely intricate script teamed up with a really bold italic typeface. Notice the heavy contrast between the thick and thin areas of the larger typeface. These thin areas help tie into the feel of the script above.
The headline is flanked not by two solid lines but by three thin lines pushed up against each other to create a thicker whole. Again we see this experimentation with thick and thin as with the typography. This is also carried out through the graphical pieces to the left and right.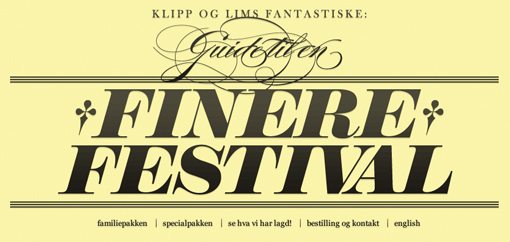 This one has received no small amount of attention thanks to Dribbble. At first glance this gem of a design element is deceptively simple. However, when you really take it in you can appreciate the level of work that went into this.
The base is a large "TDC" with a screened back effect accomplished by the spaced out diagonal lines comprising the type. This is interestingly cutoff by a two pixel (one light, one dark) line broken up in the middle with some diamonds. Up to the main type, each word has its own font variation (design and cubicle differ in boldness), and the word "design" has yet another old time screen effect on the shadow, this one accomplished with a dot pattern.
Overall an excellent little piece of design in a style that's much harder to pull off successfully than it looks!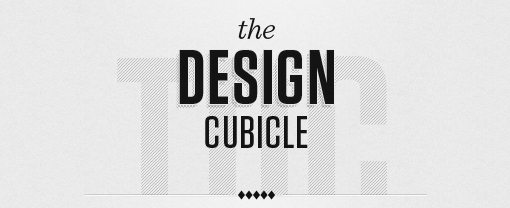 This crazy site takes the stacked headline idea to a whole new level by absolutely filling the page with them. It's definitely a little overwhelming but the overall effect is unique and decidedly retro feeling.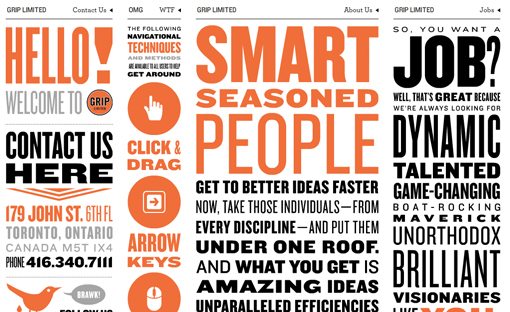 I think slab serif typefaces really lend themselves to beautiful headlines. This is a relatively simple design that you could bust out in a few minutes but the final result is far superior to typing out the headline and calling it a day.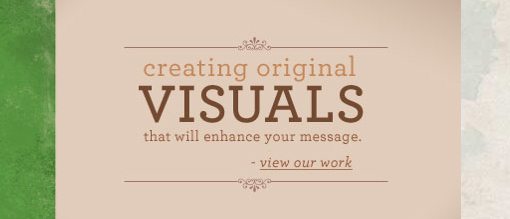 Here we see the intricate script idea taken to an extreme. Notice how the curves of the font have been duplicated in the separate embellishments. When viewed at a glance it all looks like one complicated, intertwined swirly graphic.
This technique definitely makes for a high class calligraphic look that you might expect to see on a pricey wine label.

Show Us Yours!
Now that you've see our collection of beautiful headlines, crack open Photoshop and Illustrator and make your own. Upload it to Dribbble, Flickr, or some other image sharing site and post a link below so we can take a look.
Also be sure to point out any awesome headlines you've found floating around on the web.
Sharing is awesome. Paste this handy snippet into Twitter or Facebook to share the article with your friends:
15+ Beautiful and Classy Headline Designs http://ow.ly/2Bi7e