The Democratization of Logo Design
It's getting easier all the time for you to create a logo design. It's no longer purely the realm of expensive design agencies, those with years of Illustrator knowledge, or marketing teams.
Better tools are making it easier all the time for you to put together icons and text for a logo design that works for you. Not sure where to start? We have some ideas that can jumpstart your creativity and help you create a logo design.
Will it be a logo that ignites a global brand for decades to come? Possibly not. But it might be the perfect logo for your startup, local business, or website.
Envato Elements gives you unlimited access to 2 million+ pro design resources, themes, templates, photos, graphics and more. Everything you'll ever need in your design resource toolkit.
The Importance of a Logo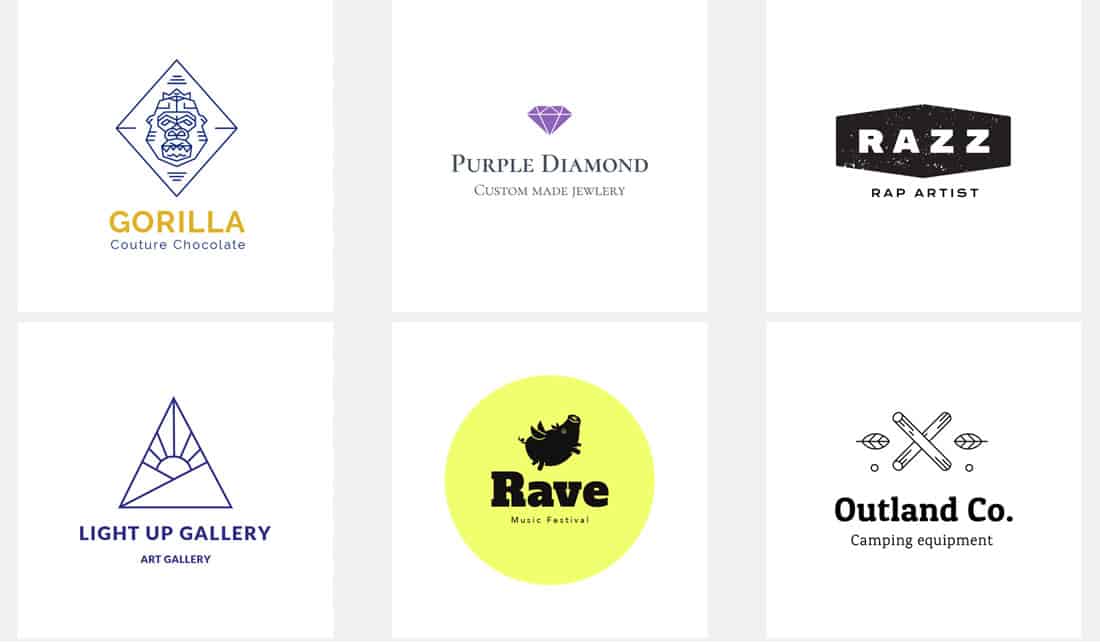 Having a logo to represent your company or brand is an essential part of your marketing plan. A logo creates a visual connection between you and an audience and gives people something to connect to your company. Most logos are long lasting and establish a tie to what you do.
A logo creates a visual connection between you and an audience and gives people something to connect to your company.
According to an article in BBC News, a good business logo has three characteristics: It must be appropriate to the business, it must be memorable, and it must be uncomplicated in form.
This is a great guideline when it comes to thinking about your brand mark. A simple design that represents what you do and the name of your business is often enough to get started.
And for most startups or small businesses, this is something you can do yourself with a tool such as the Wix Logo Maker. The tool allows you to create a professional logo for your brand that you can customize in any way you need, and the rights to the design belong to you when you are done.
Designs can be used for any purpose – even commercial designs – and any application. Use logos on your website, business cards, social media profiles, t-shirts or anything else you can imagine.
One you start thinking about all the places you'll want to see your logo, creating one should be a no-brainer!
Tips for a Lasting Logo Design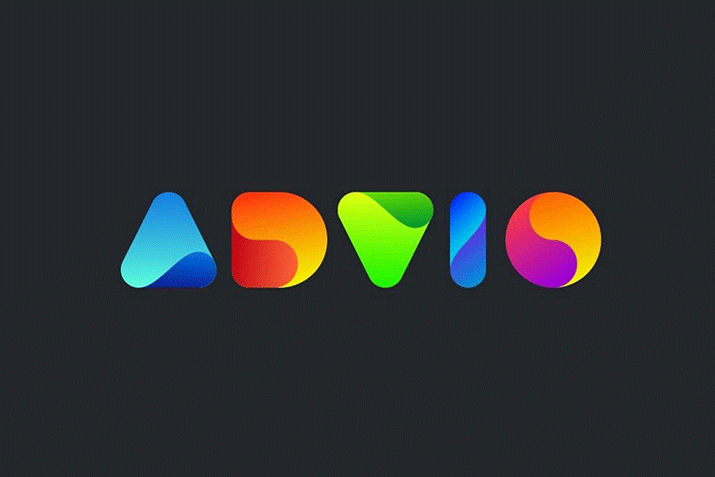 When it comes to designing a logo, you want something that you can use for a long time. This can establish brand identity and help people identify your brand, product or service.
When you start brainstorming logo design ideas, keep these tips in mind.
Opt for conceptual, rather than literal icons or visual elements. Literal icons – such as a computer for a website design business – can be boring or even get too complicated. Something a little more conceptual or light can add the right touch. Nike's famous Swoosh isn't a shoe but is an example of a conceptual logo element.
Be aware of long or tall shapes. As a general rule, your logo design should have a more square shape without trapped spaces. This will help you be able to better use the logo in more places and in digital applications, such as social media profiles.
Keep the number of words to a minimum. While you probably do want to include your business name in the logo design, don't add too many other text elements.
Create a design that can work in color or black and white. (You'll use both logo versions more frequently than you might think.)
Focus on readable text elements. Pick a font – we have some logo font design inspiration here – that is easy to read and communicates what your brand is about.
Leave plenty of white space around your logo when you use it so it has room to breathe. This also increases logo visibility.
Think about contrast when it comes to color and type size. Elements that stand apart from each other have the most visual appeal.
How to Create Your Own Logo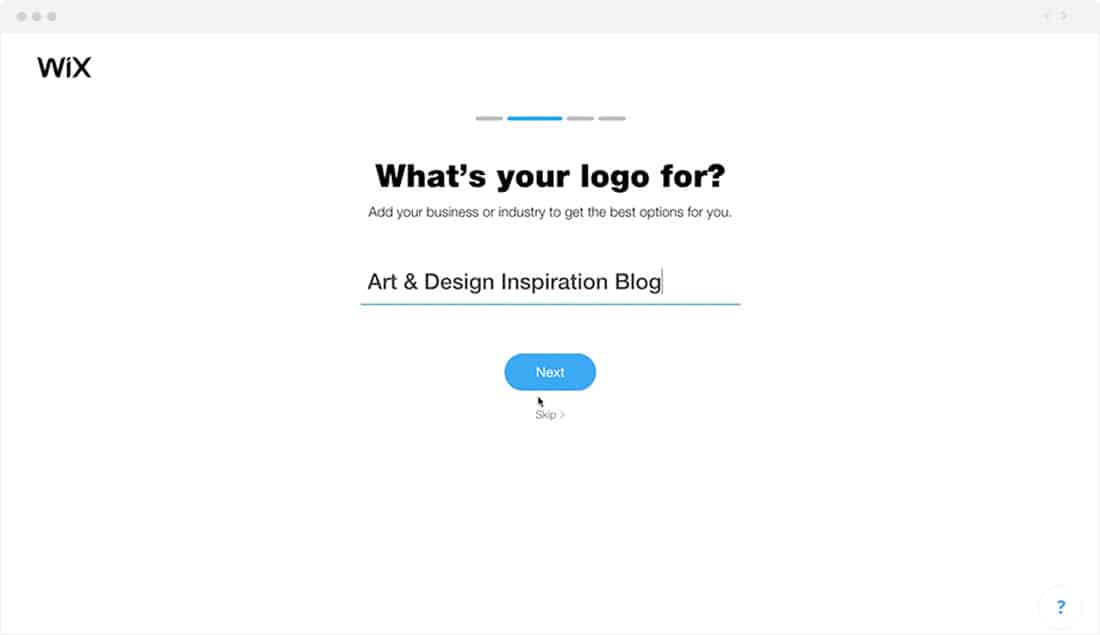 When it comes to creating your own logo, simple designs are often best. They can be the easiest to work with (in the long run), and fit in line with current logo design trends.
Creating a logo doesn't have to be intimidating. The Wix Logo Maker is easy to use and helps you create a customized design for your business or organization.
Here's how you do it:
Answer a few questions about your business or organization to get started (name of business, industry and a few descriptive words).
Vote on a couple of logo designs so the maker can get a "feel" for your style.Customize the design option you like best.
Download the design and use it in projects.
The best part is that any design you create is yours to use as you wish. Unlike a lot of other tools that only give you a version suitable for websites, Wix provides professional vector files that you can use for digital and print. (That way you can use it on anything from websites and social media to business cards and billboards.)
You don't have to pay anything until you create a logo you love. Use the generator for free to create and customize designs until you settle on the perfect combination of imagery and text for your business.
Conclusion
If you have any concept of how you want people to see your business or brand, you can probably create a logo using the right tools. Armed with the information above and the Wix Logo Maker, almost anyone can design a logo that they can grow with in just a few steps.
Try it out and see what you come up with today. Take control of your own branding and logo design, and see what you can come up with!
Our thanks to Wix for sponsoring this post, and helping to support Design Shack.