Using Moo.com for Your Wedding Stationery
Weddings can be an expensive business. Photographers, venues, food, drink, entertainment, and all manner of other things to consider. But it's also a fun opportunity for some design work! Wedding "branding" and stationery has the potential to be another big wedding expense, but by thinking a little creatively, you can not only give your special day a personal touch, but also cut down on the cost.
Today I'll be sharing a little insight into how you can use your copy of Photoshop, and Moo.com, to create a fantastic array of different wedding stationery. We did it for our wedding a couple of weeks ago, and it went down brilliantly.
Envato Elements gives you unlimited access to 2 million+ pro design resources, themes, templates, photos, graphics and more. Everything you'll ever need in your design resource toolkit.
Today only (really, this only happens once a year!), Envato Elements has a flash sale. Save up to 40% on your subscription, and keep that low price for the lifetime of your account!
This is a once-a-year chance to get every creative and design asset you could ever need for the price of a pizza each month.
How We Did It
One of the aspects of our wedding that I wanted to work on myself was our stationery design. We had a pretty good idea of what we wanted the designs to look like — fairly modern, with a few hints of more traditional aspects coming through. No fancy bows, glitter, or bits of textured paper!
We looked into a few different options for printing our stationery, but Moo.com seemed like a great fit. The main thing we really loved was that the sizes and types of product offered fit really well with the ideas we had in mind. Here's what we ended up designing and having printed…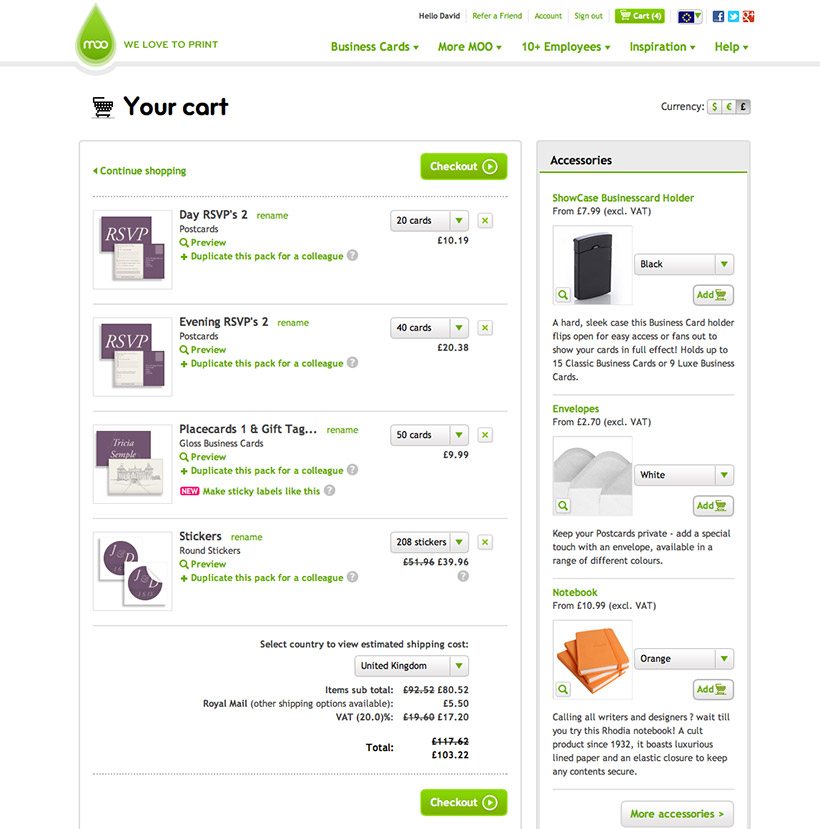 Wedding Invitation Packs
We went with ordering a selection of 6×4 postcards, which we packaged together to make a little "invitation bundle". One card showed the date, time, details of the wedding. And the other was quite literally a postcard. It let the guest write down their RSVP details, stick on a stamp, and drop it straight back in the mail to us. It worked brilliantly!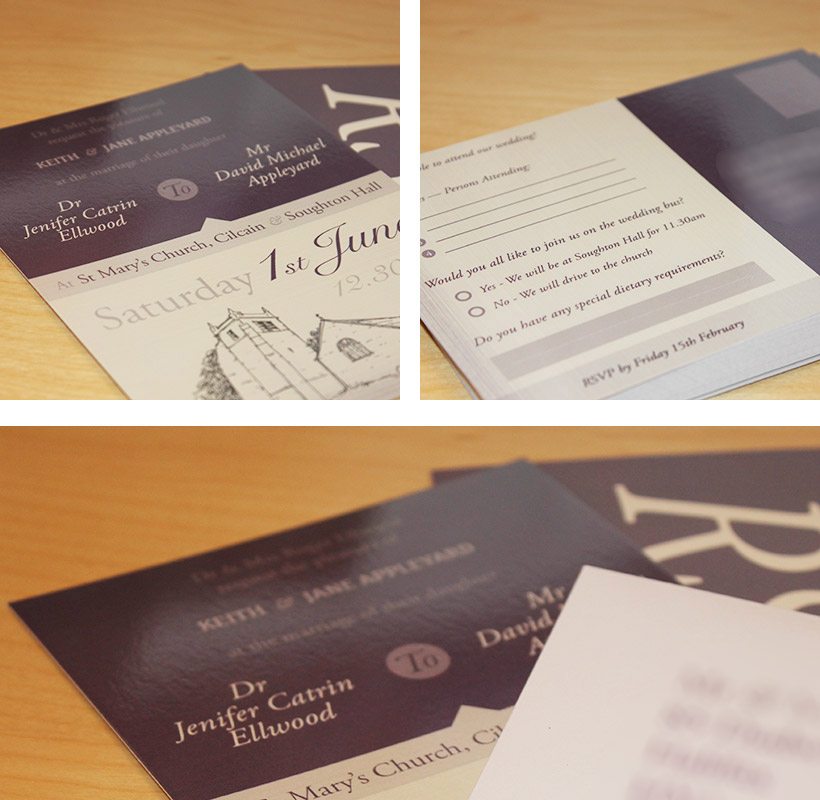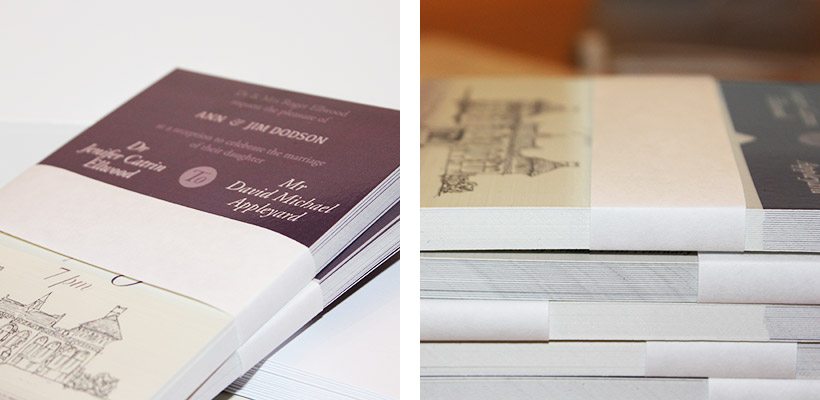 Menus & Place Cards
Each table contained both a handful of menu cards, and a place name for each guest, showing them where to sit. These were accompanied by sketches done by a family friend, and printed onto the postcards — a great touch that added something a little more personal to the design.
The actual place cards are, in fact, Moo Business Cards (you can check them out here at MOO.com). They're the perfect size to showcase someone's name, and matched really well with the rest of the various products.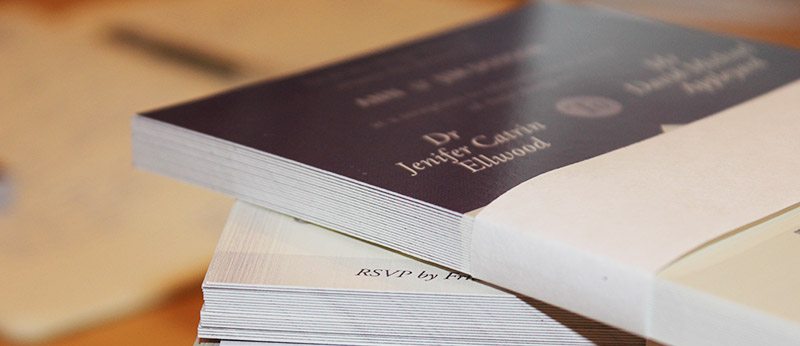 We had a "seating tree", with the seating arrangements for each table hanging on a postcard from a tree. Simple to do with a postcard, a hole punch, and a length of ribbon. And it looked fantastic: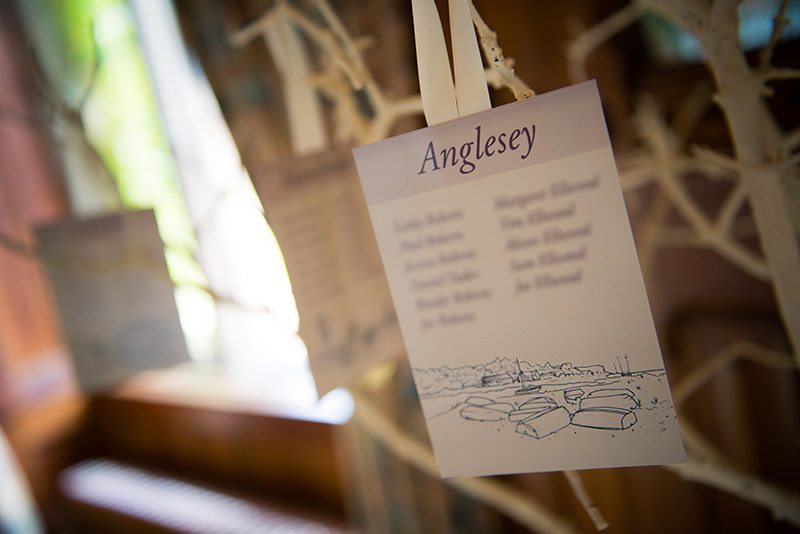 Stickers
We gave our guests various little "bags" containing different things throughout the day. Some were filled with confetti for the church, others contained a selection of different sweets as favours for the table.
Each bag was sealed with a little Moo.com sticker, with our initials, and the date of our wedding printed on. It was a lovely little touch, and the round stickers worked perfectly.
Signs and Notices
We scattered various signs and notices around different parts of our marquee, to give everything a touch more personality. From "Eat Pig and Party" by our hog roast, to a simple "Thank you for your wedding cards" instruction. Postcards were perfect for this.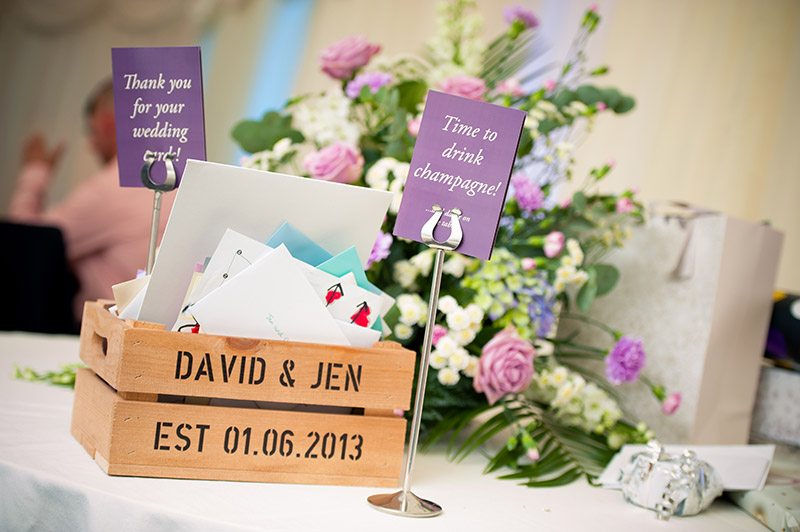 Thank You Banner
We wanted to have a photo of us both holding a "Thank You" banner, which we could then use as a thank you card to send out to our guests. We made the banner by stringing various Moo postcards together with an ivory ribbon (each postcard was printed with a large letter). The end result looked really fantastic, and it should make a fun little card to send out to all our guests in the next few weeks.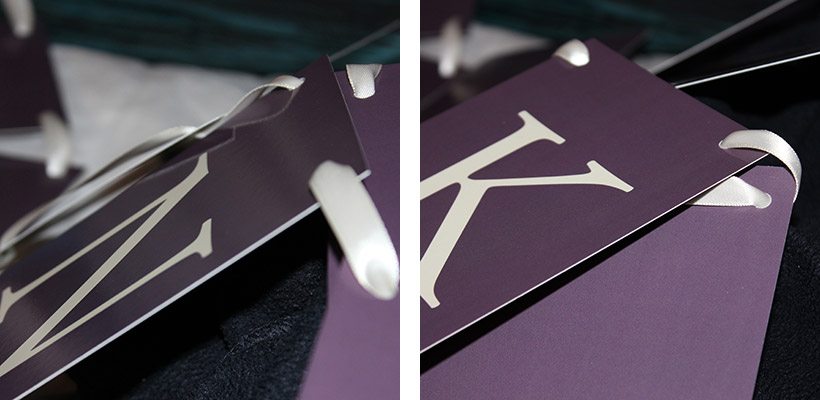 A Personal Touch
If you're wondering how best to design your own wedding stationery — and you're happy to go with an option that's less "vintage", and a little more modern — I'd thoroughly recommend giving Moo.com's various printing services a try.
The resulting cost for us was much less than it would have been to have all these different products printed individually, not least because some of them were actually one-off designs that we only needed a single copy of.
It really helped to give our wedding day a fun bit of personal branding! Thanks, Moo!