30 Beautifully Designed Shopify Themes
Shopify is one of the top e-commerce platforms available for online sellers of any size of type of business. The network provides a single-selling platform to help users build a site, manage sales and connect with customers on social media and through other business growth channels.
A good theme can help you get started with Shopify and get selling that much quicker without having to worry about having to do a lot of web development or design. As with other software-based themes, they can range from simple starter packages to complex design tools with robust features. Here, we are breaking down 30 Shopify themes – including free and premium versions – that are beautifully designed and will help you make the most out of your online shop.
Get unlimited downloads of 2 million+ design resources, themes, templates, photos, graphics and more. Envato Elements starts at $16 per month, and is the best creative subscription we've ever seen.
1. Pacific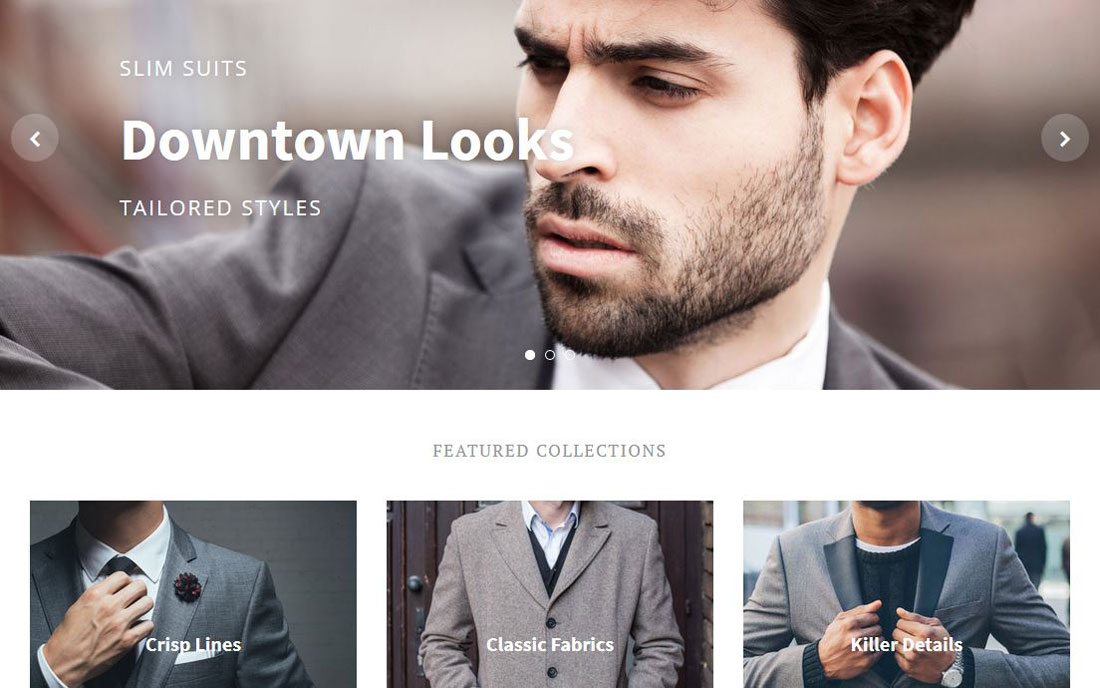 This modular, responsive theme is designed for shops with a large inventory and showcases each item in a nice minimalistic style design. With a nice slider and plenty of easy to use navigation, shoppers will be able to browse and make purchases with ease. The theme also includes four styles to help you get started with your shop – cool, bold, bright and warm.
Price: $180
Find it: Shopify Theme Store
2. Solo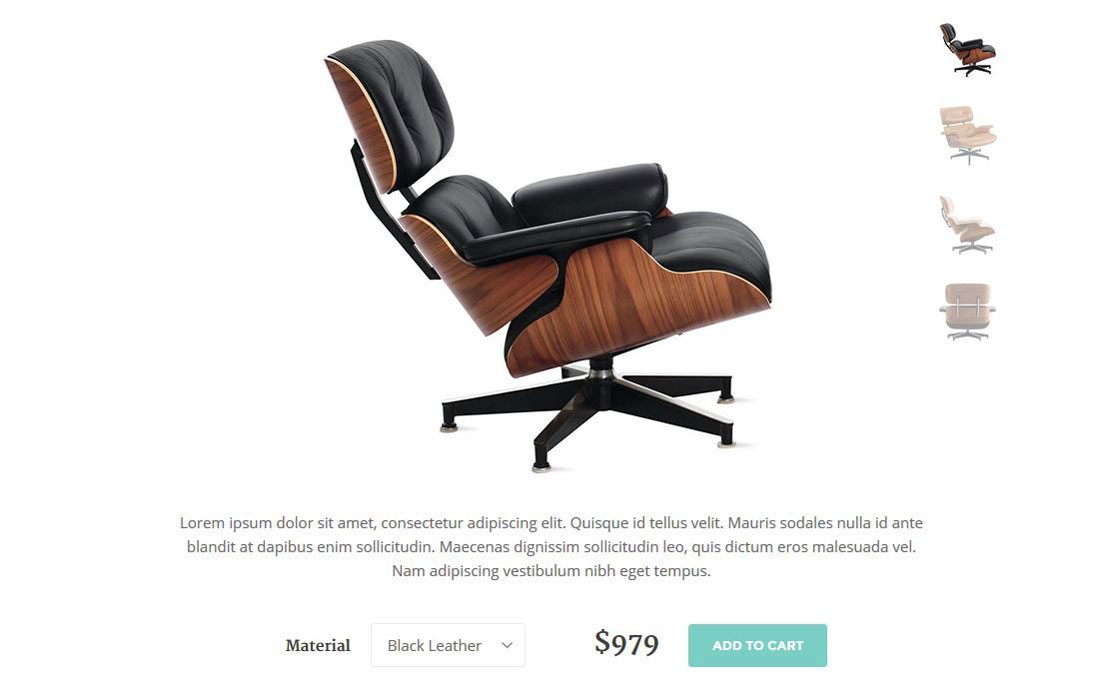 Made just for small- to medium-sized businesses, this little free puts the emphasis on your best items. With a great full screen image area, nice buttons and social sharing tools, this theme provides a simple elegance for your items. You can rearrange the homepage in a matter of ways and describe each item in as much (or as little) detail as you like.
Price: Free
Find it: Shopify Theme Store
3. Grid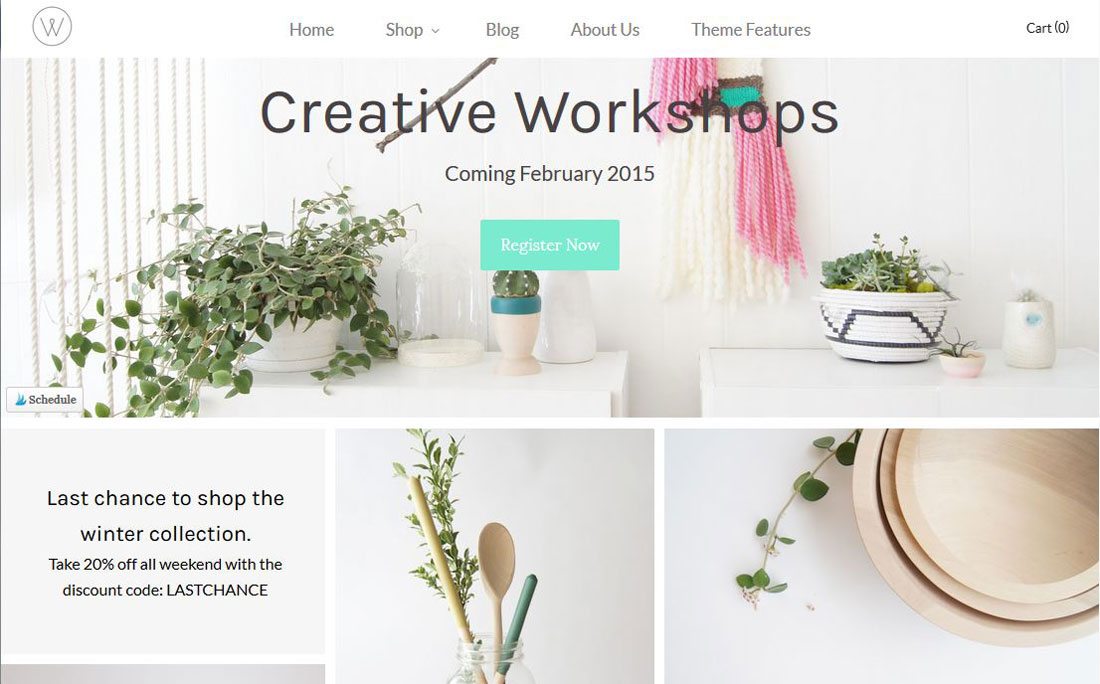 Grid uses the ever-popular masonry style design to make the most of your product gallery. You can feature up to six full-width features on the homepage for great visuals or scale back with few images for a more minimal feel. The theme also includes some great social tools, such as Instagram and Twitter integration to make the most of what shoppers are saying about your products and brand.
Price: $180
Find it: Pixel Union
4. Stella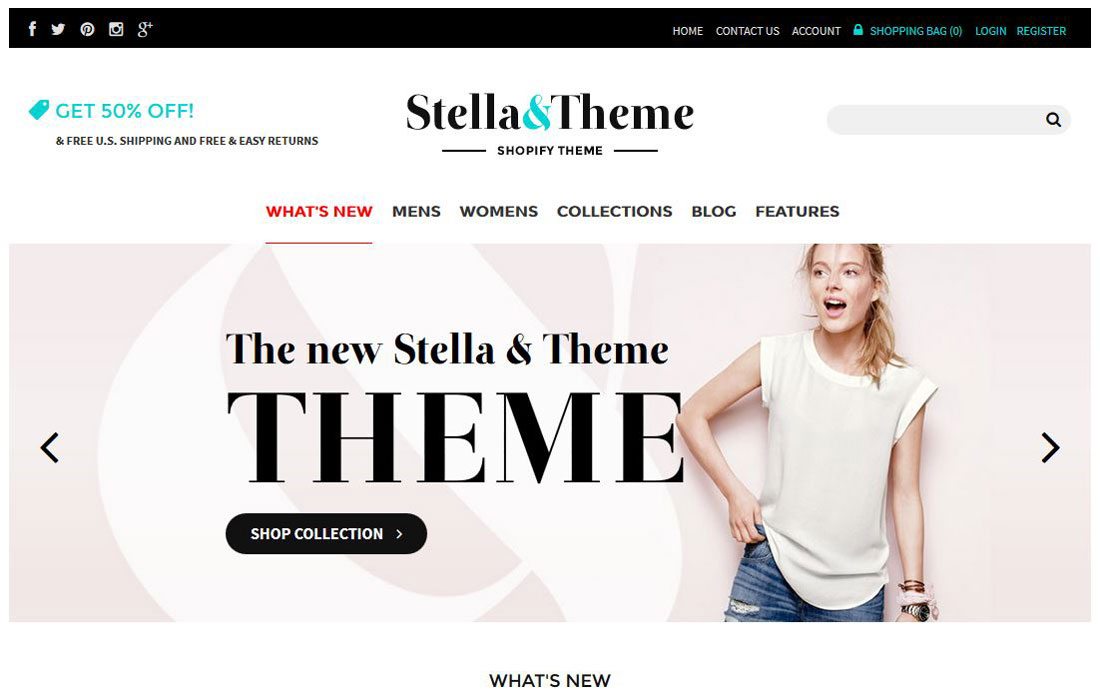 Stella is a highly customizable, responsive theme that features simple lines and plenty of space. Shop owners will love the flexibility in design customization options from color to typography, and it all comes together in a sleek package with nice image areas, button styles and product feature placements.
Price: $39
Find it: Creative Market
5. Sweet Tooth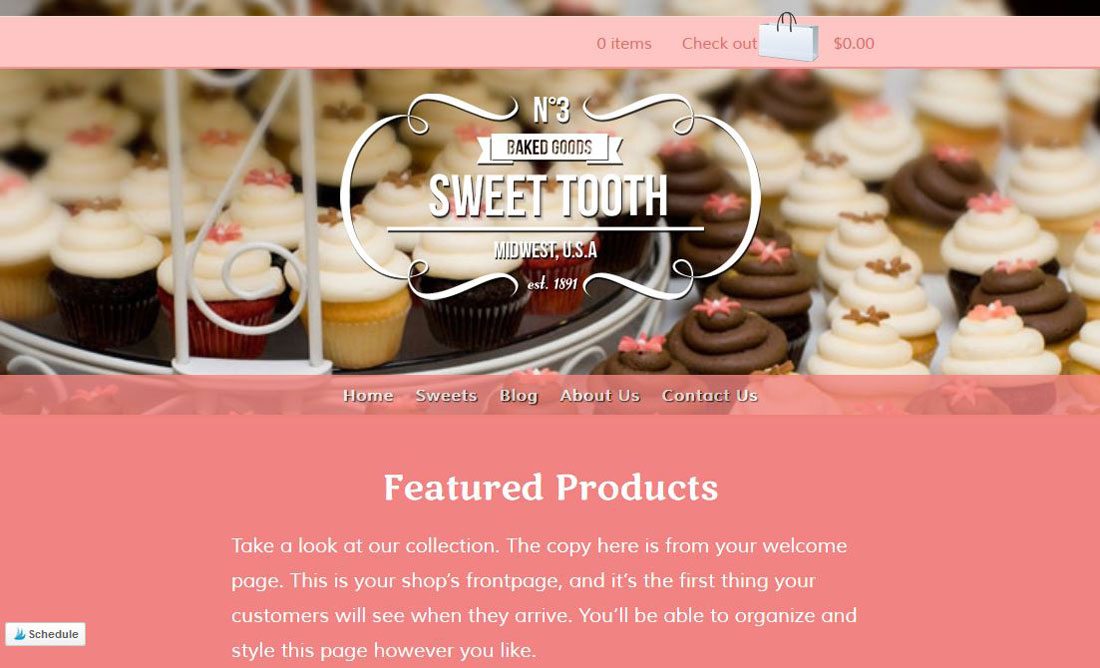 For the shop with the feminine touch, Sweet Tooth is a great place to start. This theme is packed with feminine stylings, from the color to typography choices, and works best for smaller shops. It also includes tools to help you build your small business, such as contact form and MailChimp integration and social media sharing tools.
Price: $56
Find it: Envato Market
6. Alchemy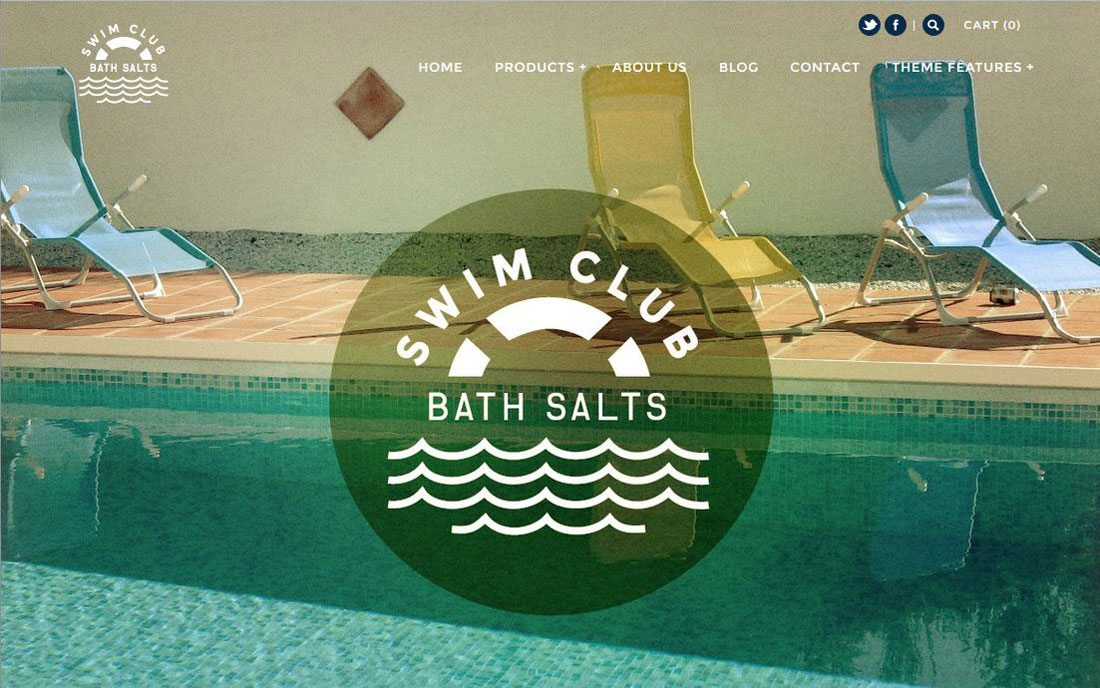 Alchemy uses big visuals to help you entice users into product areas of the site. The theme could work nicely as a one-page storefront with parallax scrolling features and row ordering. The design uses an almost Material Design-styled layered look for images and content blocks and is retina ready.
Price: $150
Find it: Shopify Theme Store
7. Symmetry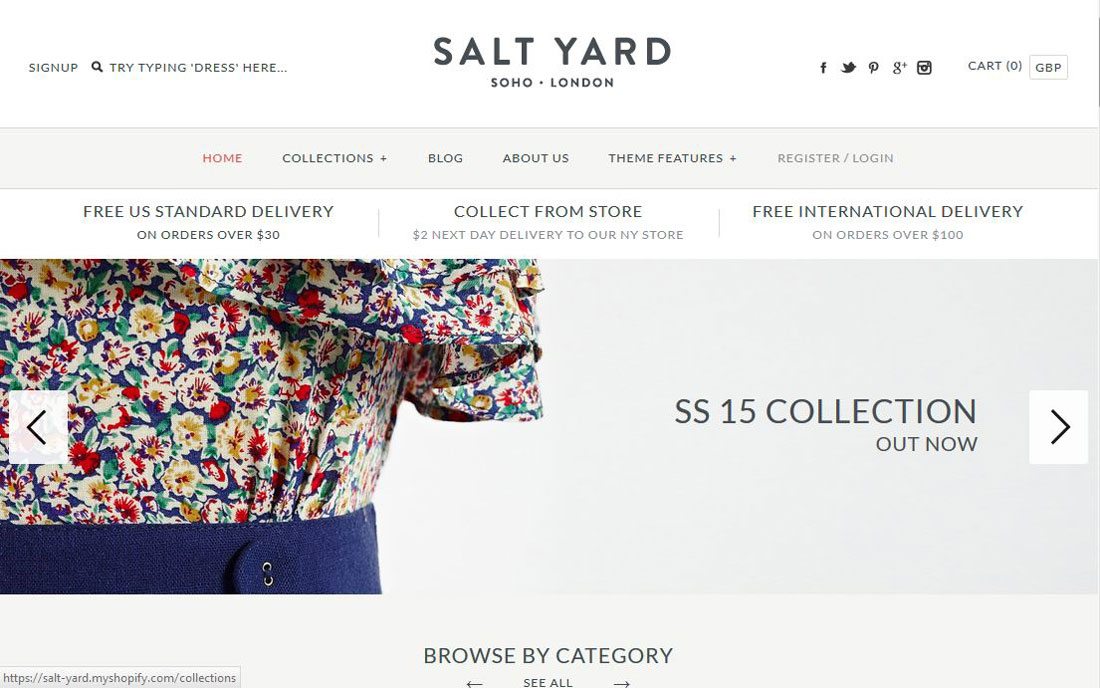 This theme is almost like four themes in one with so many design options available. It features a clean design with a minimal style and four responsive framework presets – Beatnik, Chantilly, Salt Yard and Duke. The theme is also packed with other modern features such as slideshows, scrolling collection rows, live search and tons of flexibility in the backend and with the design.
Price: $180
Find it: Shopify Theme Store
8. Parallax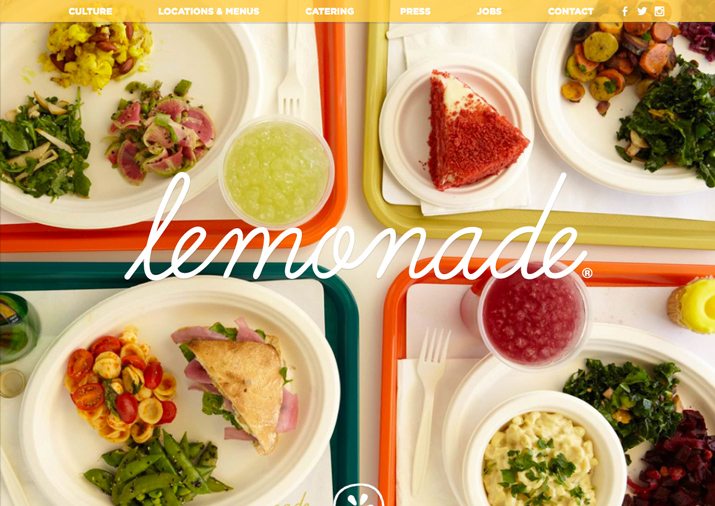 Parallax is a stunning theme featuring a long-format home page with unparalleled flexibility and control. The theme helps you create a visual story for your product lines, engaging customers from the first click. Create impact with multiple parallax scrolling sections and the ability to purchase products from the home page.
Price: $160
Find it: Shopify Theme Store
9. Pop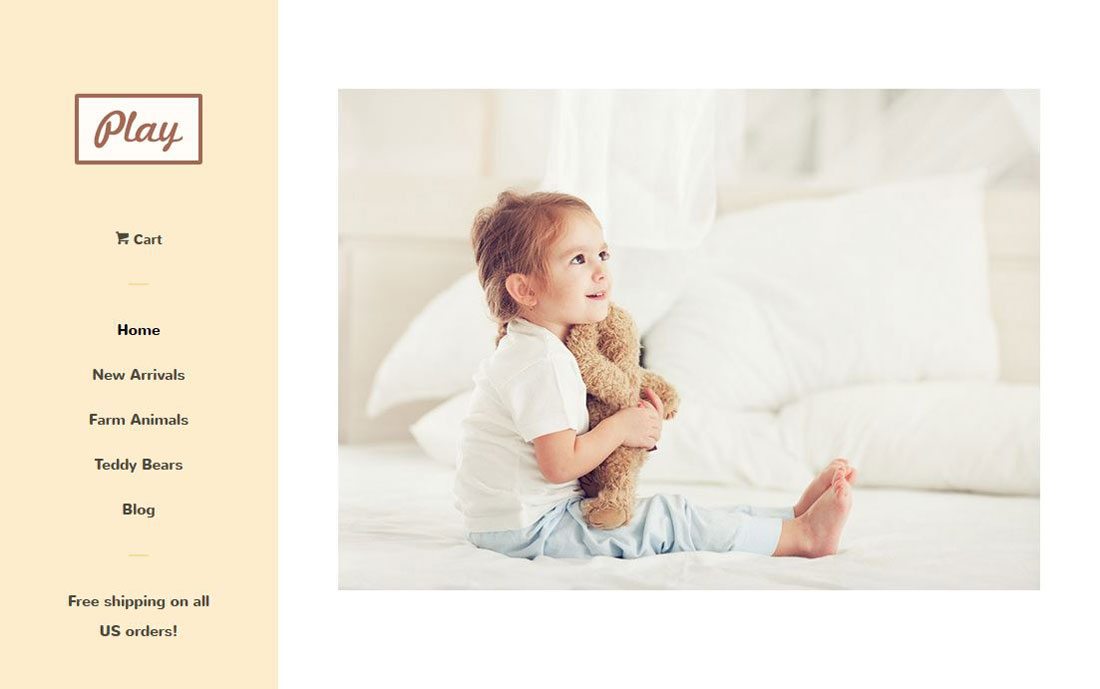 Pop includes a playful aesthetic with a nice large sidebar area that makes content easy to find at a glance. The store theme is designed for smaller-scale operations and includes a nifty fly-out shopping cart, flexible homepage design and four starter designs to help you get started. While the initial image might make you learn toward a toy store design, this theme works for a variety of other storefronts, just change the colors and you are ready to go.
Price: Free
Find it: Shopify Theme Store
10. Editions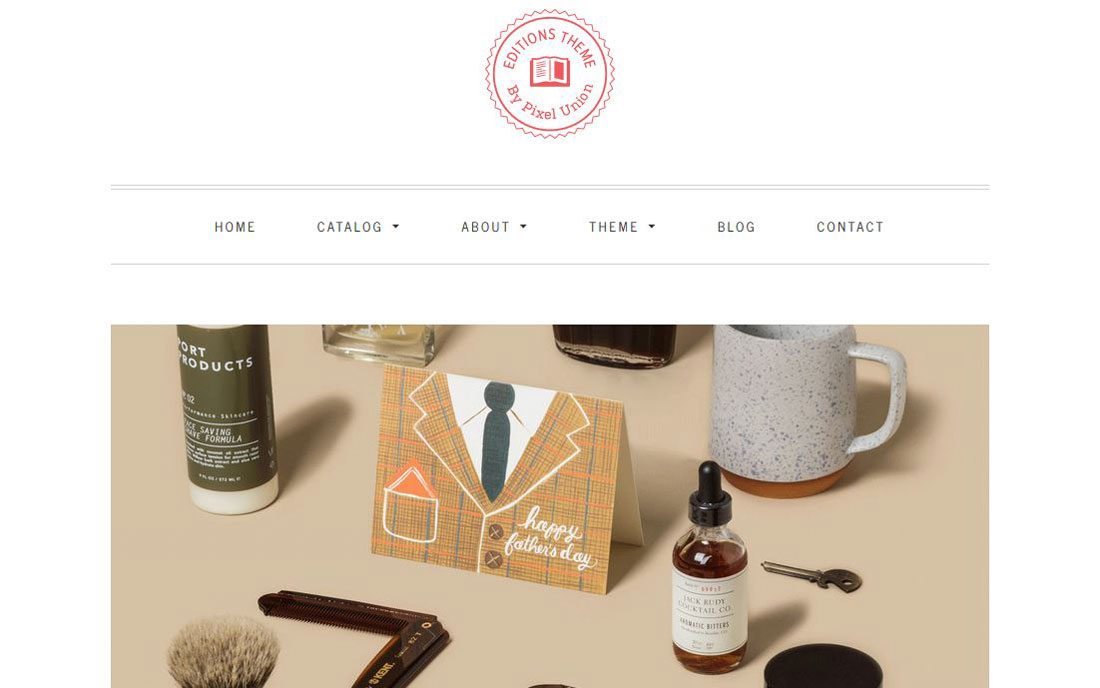 Minimal is one of the big trends in online shop designs, and Editions uses that to its full potential. The theme includes plenty of white space, great typography and gives images and elements room to shine. It comes in light and dark versions and includes a great navigation framework that can handle almost anything you can throw at it, including a nice "featured products" area on the homepage.
Price: $140
Find it: Pixel Union
11. Weekend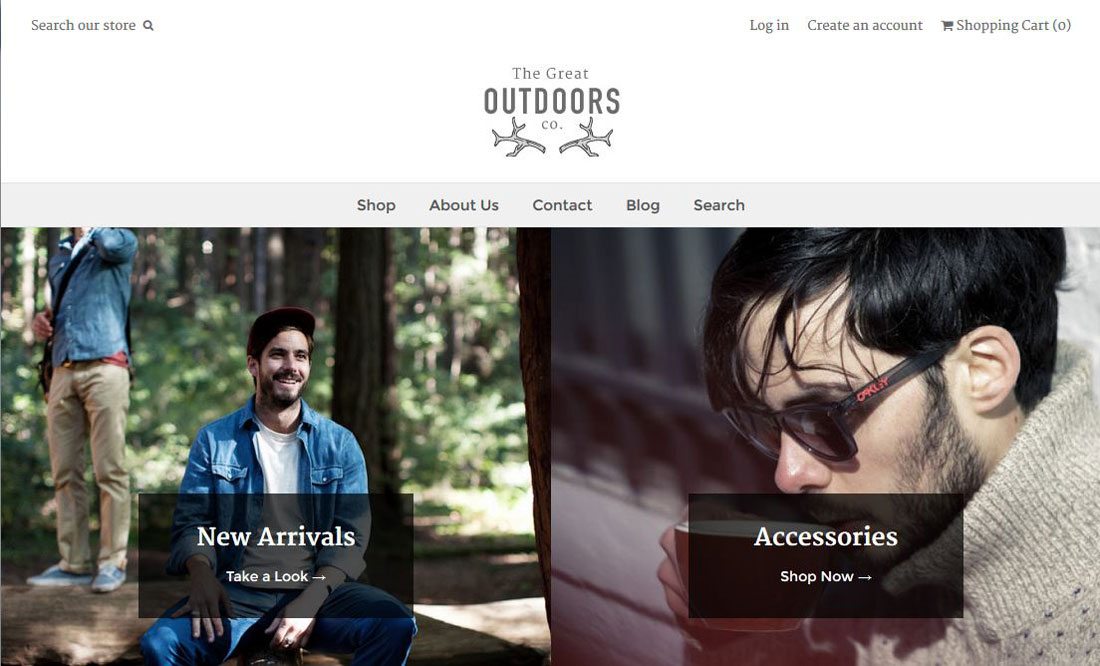 Weekend is a theme for the adventure weekender and shops to hit that target demographic. The gridded design features large full-screen image areas and plenty of other blocks to create a shop site that feels almost like an outdoor excursion. It comes with three styles – outdoors, coffee and bow ties – for different aesthetic options.
Price: $160
Find it: Shopify Theme Store
12. Mozaika
Mozaika is a responsive theme with three presets and lot of settings, in a mosaic-style design. What's especially nice about this aesthetic is that you can feature a large number products on the homepage with a flexible layout that does not feel overcrowded. This theme is packed with tools and options as well so you don't have to worry that your online store will look like any other.
Price: $29
Find it: Creative Market
13. Showcase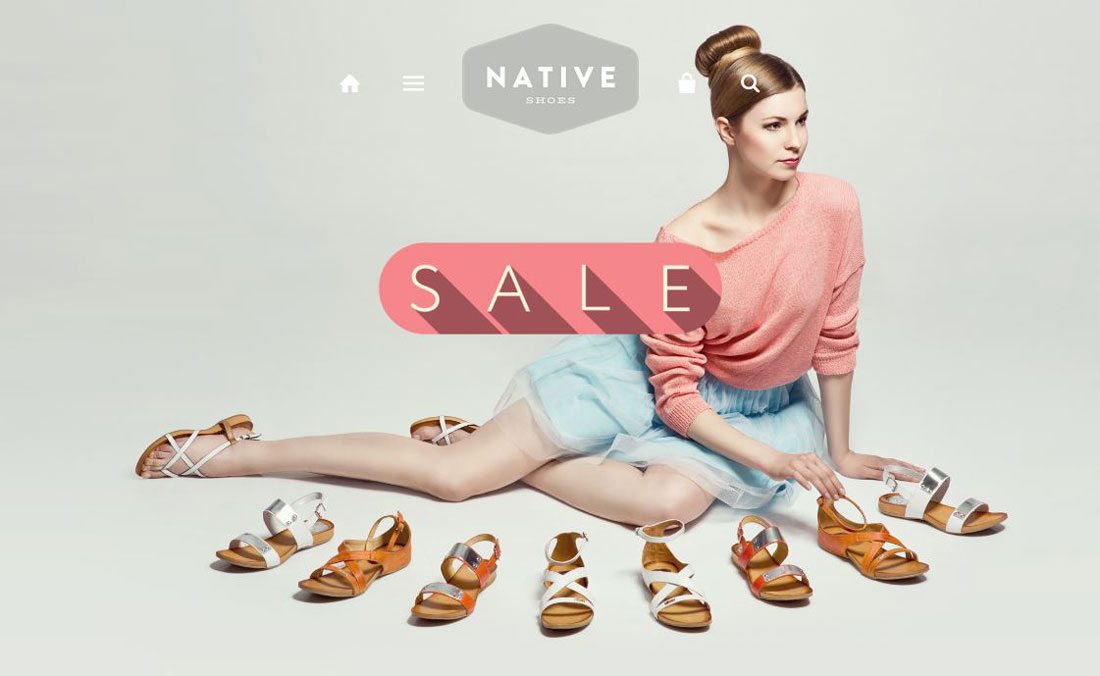 The classic retro vibe of Showcase is designed to appeal to boutiques, artists and crafts-style shop owners. The clean design features great color, modern type with lots of punch and is retina-ready so that your product images shine. The theme is packed with tools for customization and makes buying a breeze. All you need is a collection of great product photography!
Price: $180
Find it: Shopify Theme Store
14. Minimal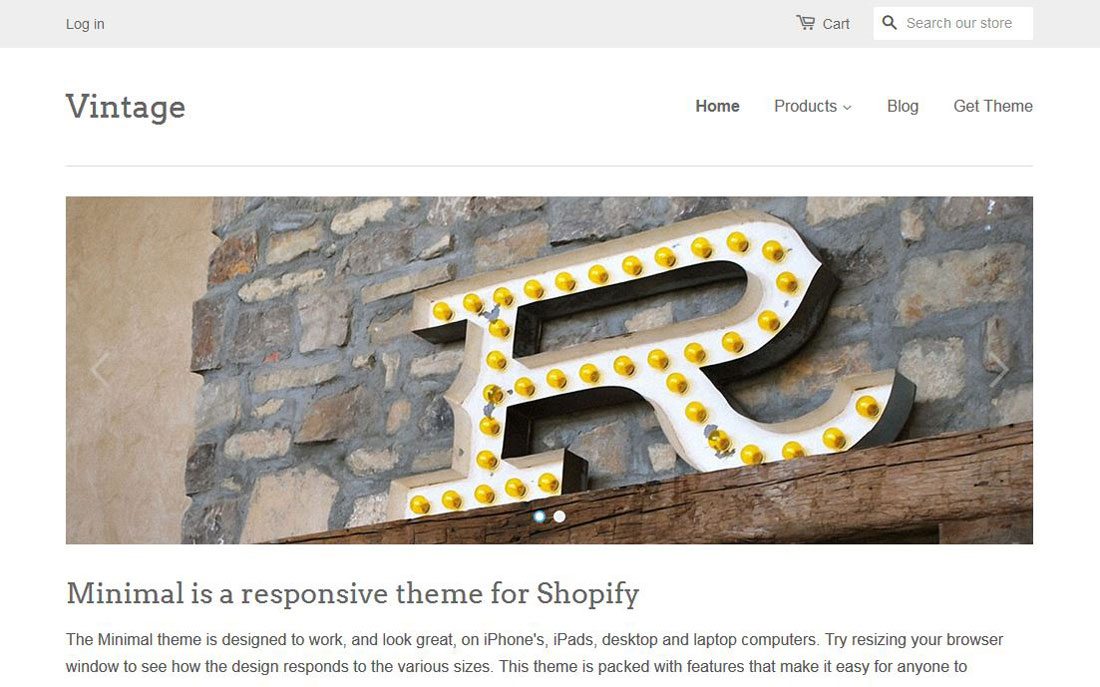 Minimal is lightweight and trendy but comes packed with features to make the most of your online store. The design includes lots of whitespace, and nice serif typography for a look that is a little less like the norm. It comes with three presets for different shop styles – vintage, fashion and music – making it a good starter theme.
Price: Free
Find it: Shopify Theme Store
15. Pandora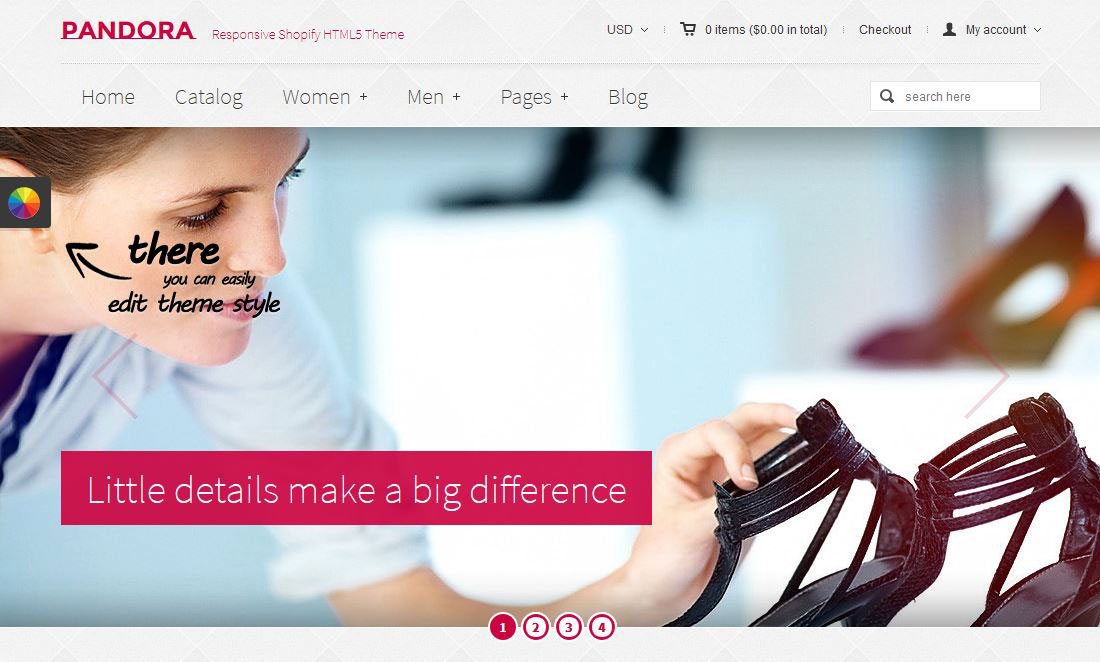 Pandora is fully responsive theme that's written with smooth and modern HTML5 and works as good as it looks on mobile devices, tablets and computers. Pandora features a large slider that will really make your products stand out and is designed in a "quick shop" format to have you selling (and customers buying) in no time. It comes with lots of color options, automatic image resizing and a great pop-up product widget.
Price: $56
Find it: Envato Market
16. Light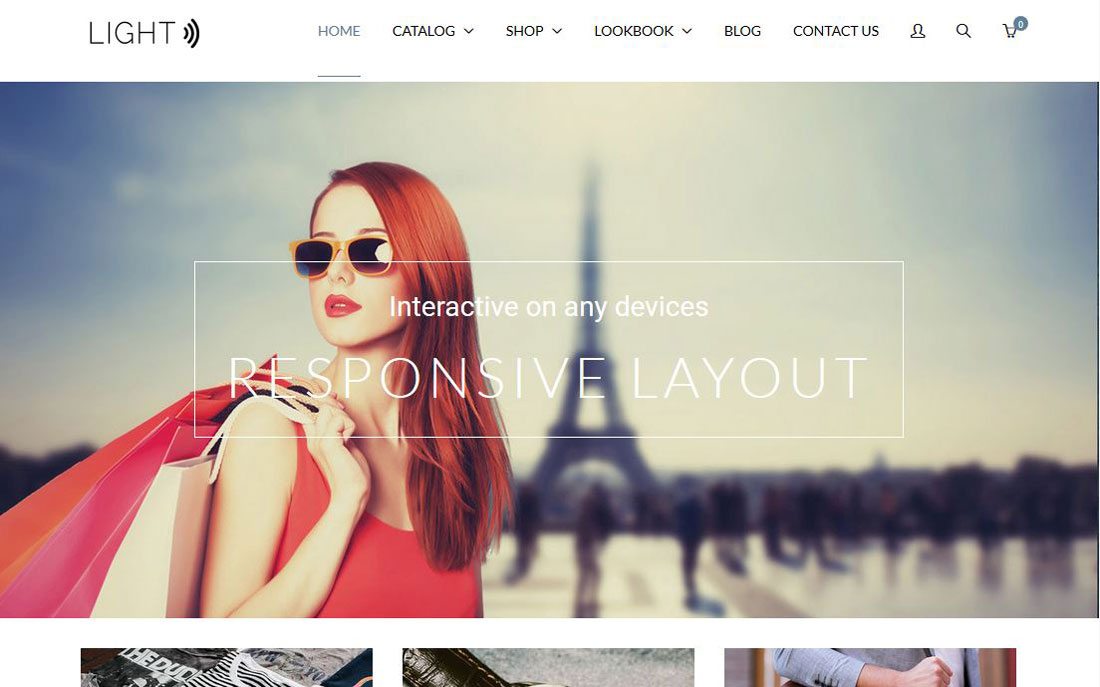 Light is a beautiful responsive theme that's written with smooth and modern HTML5, and it looks (and works) great on mobile devices, tablets and computers. The simple design is perfect for stores of any kind, from fashion and clothing to digital gadgets or furniture. The design features a grid-style look for showcasing products and AJAX scrolling features so that shoppers never have to stop browsing.
Price: $140
Find it: Creative Market
17. Sugar
Sugar is a theme designed for boutique shops, from pastry stores to fashion design. The theme features great image areas, clean typography and a minimal design style that makes the most of your featured products. It comes with three different presets to help make the most of your product offerings and get a site online quickly. One of the best design features is the multi-tiered sidebar menu to help shoppers find everything you have in stock at just a glance.
Price: $140
Find it: Pixel Union
18. Avalanche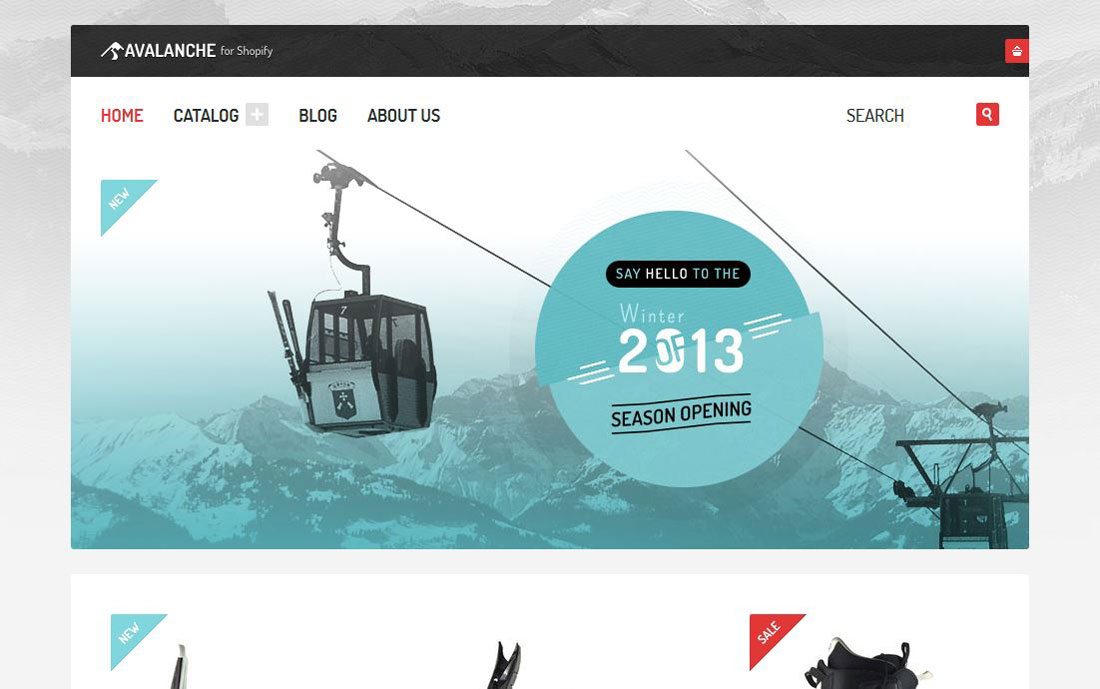 While the initial concept behind Avalanche is for an outdoor-themed shop, the simple design can be used in a variety of other applications. It comes packed with options and is crafted to have a unique look and feel for any type of shop. The included color scheme is especially nice and emphasizes products and buttons.
Price: $56
Find it: Envato Market
19. Blockshop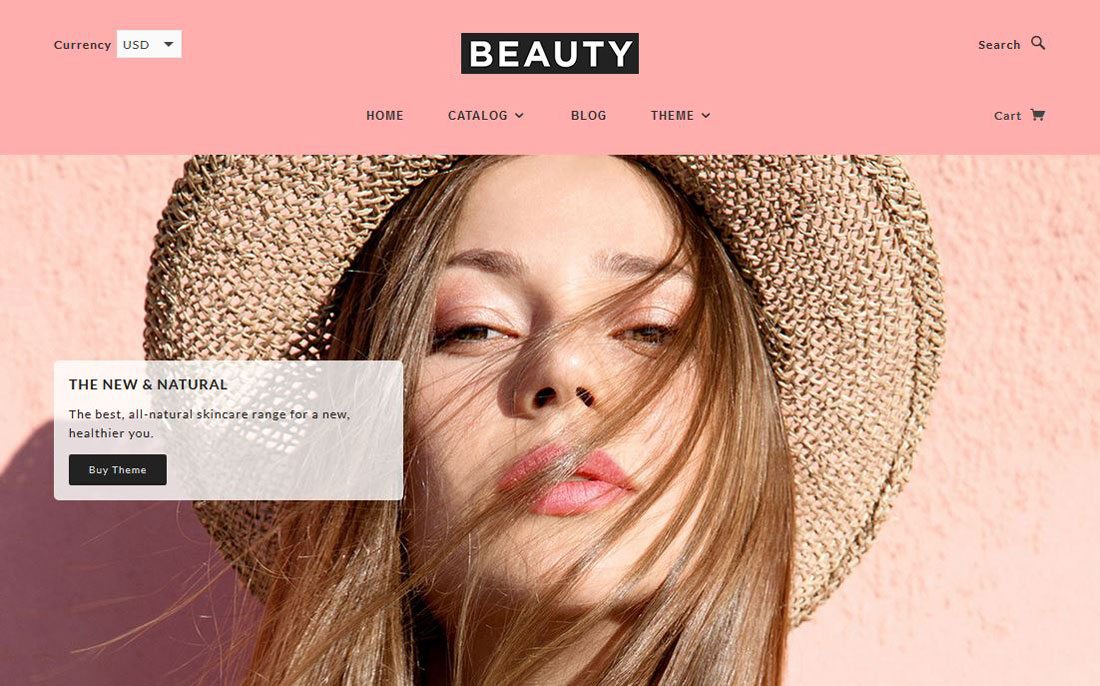 Blockshop makes the most of flat design with a minimal-style. The theme aesthetic is simply engaging and has a unique look. It is made for businesses with a little bit of an edge and can work for a variety of products, although would be best suited for highly visual elements.
Price: $140
Find it: Shopify Theme Store
20. New Standard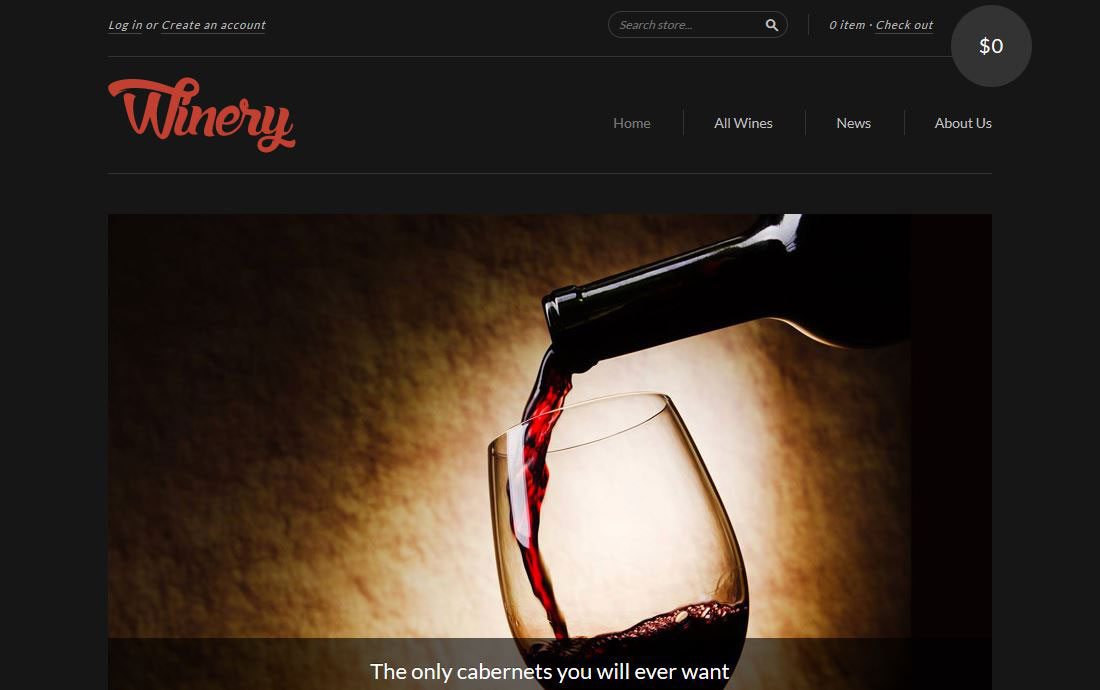 New Standard is a responsive theme with a clean and minimalist design that comes with a slideshow, featured collections and product pages. The theme comes with three preset designs that feature vastly different visual experiences, such as the dark theme (pictured), a white version and a sepia look for those who like that retro feel. The fun cart/price button at the top of the design is a great bonus feature.
Price: Free
Find it: Shopify Theme Store
21. Icon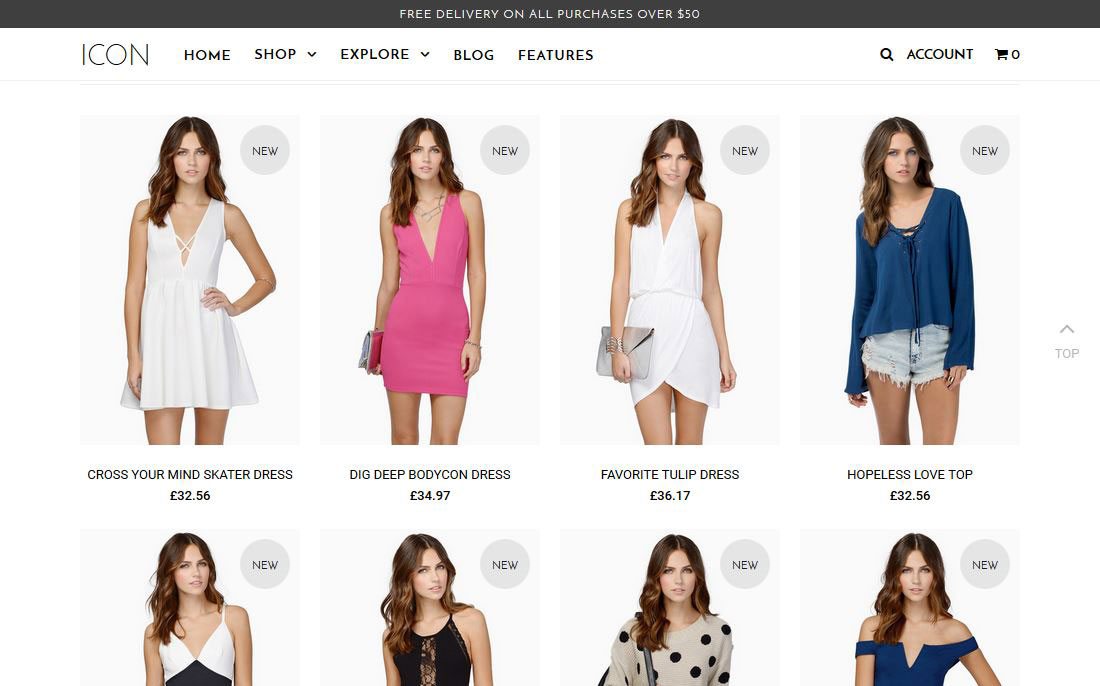 One of the best features of the Icon theme is the ability to showcase products as larger style icons with descriptions and pricing. This is a great feature for retailers. The design is pretty simple as well with some trendy elements such as full-screen photos, parallax scrolling, a hamburger menu for mobile devices and stick header and sidebar options.
Price: $140
Find it: Shopify Theme Store
22. California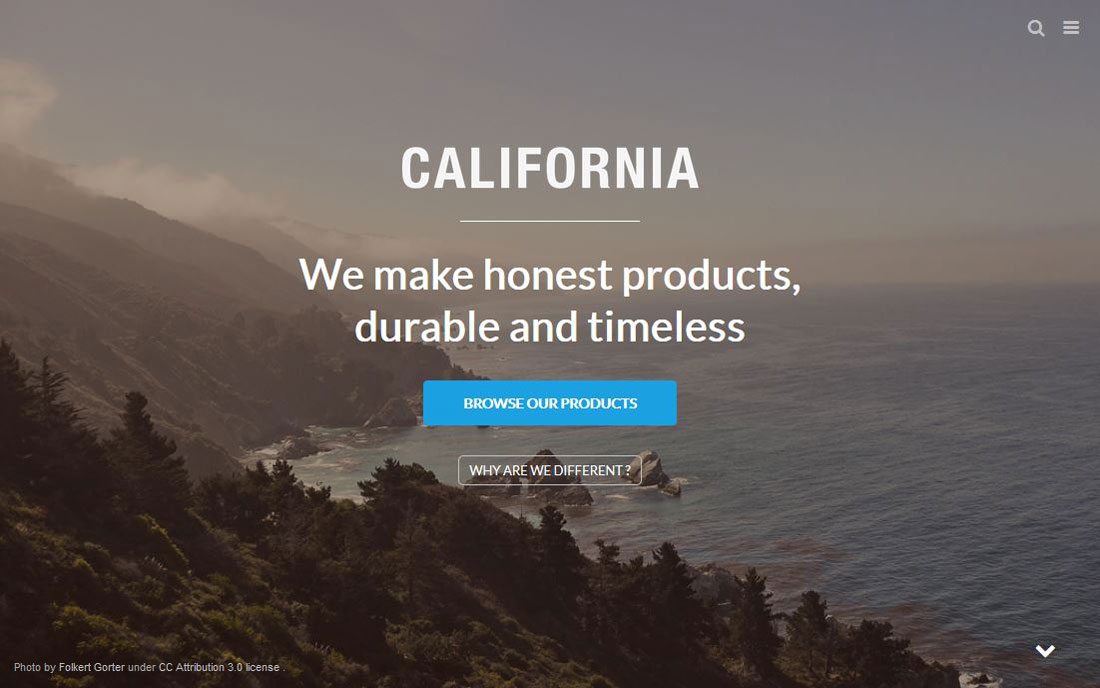 California is a retina display ready theme that works great on mobile and tablet devices. It's focused on simplicity, providing the user with just the right amount of information on each screen. The design is simple and easy to navigate and provides ample room for product photos. This theme is probably best suited for a more limited inventory but could handle a significant number of items.
Price: $170
Find it: Shopify Theme Store
23. Supply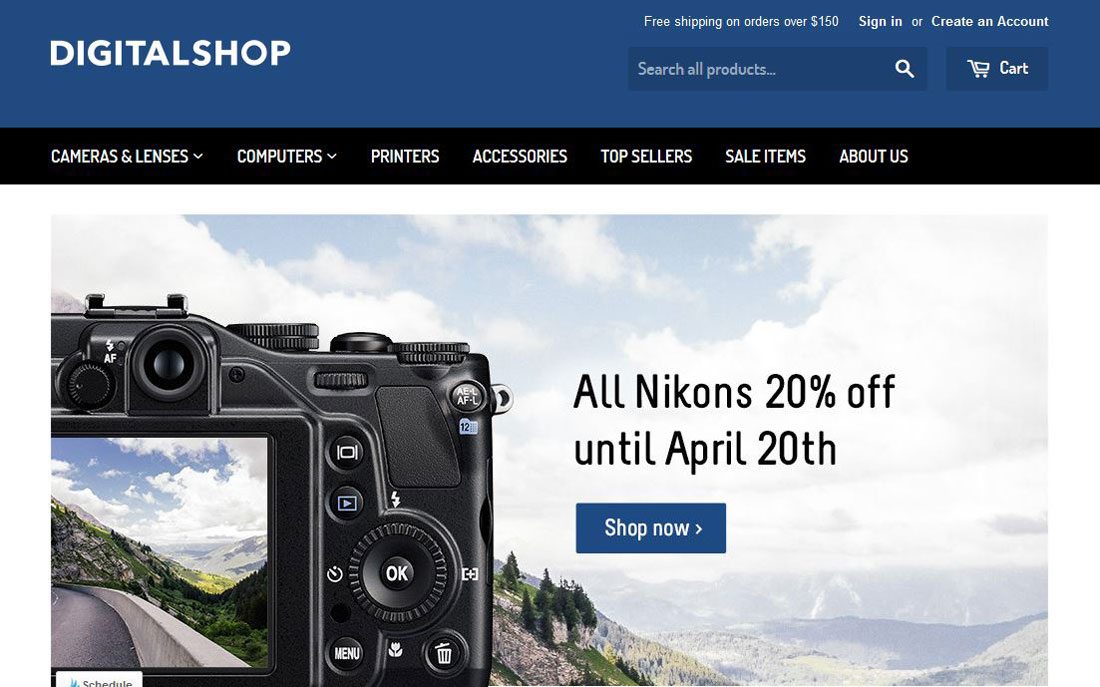 Supply is made for online store with plenty of inventory in … well … supply. The design is easy to browse with plenty of blocks for product images below a nice full-width slider. Other key features include great navigation, multiple homepage design options, sidebar filtering for products and product reviews. (Plus the flat style creates a modern look.)
Price: Free
Find it: Shopify Theme Store
24. Storefront Pro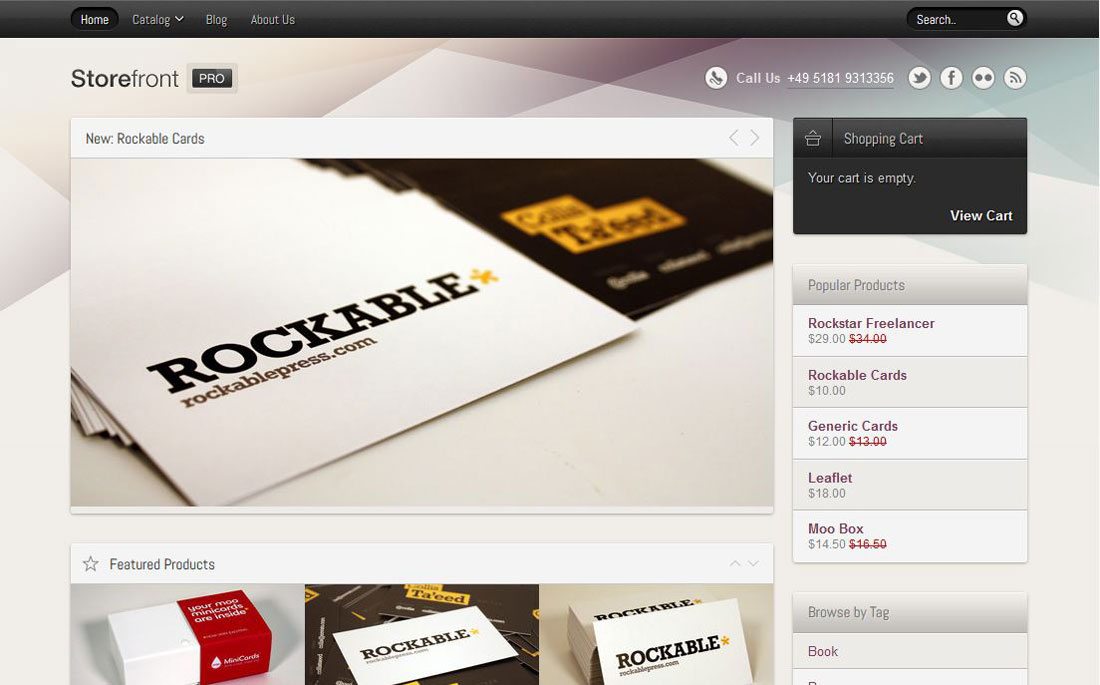 Storefront Pro features plenty of buttons and images to help show off store items. With nice sidebars and scrolling areas, this theme makes it easy to organize a large inventory or help showcase specific elements. The overall design has plenty of room for flexibility and features a more skeuomorphic design for those who prefer that look.
Price: $56
Find it: Envato Market
25. Open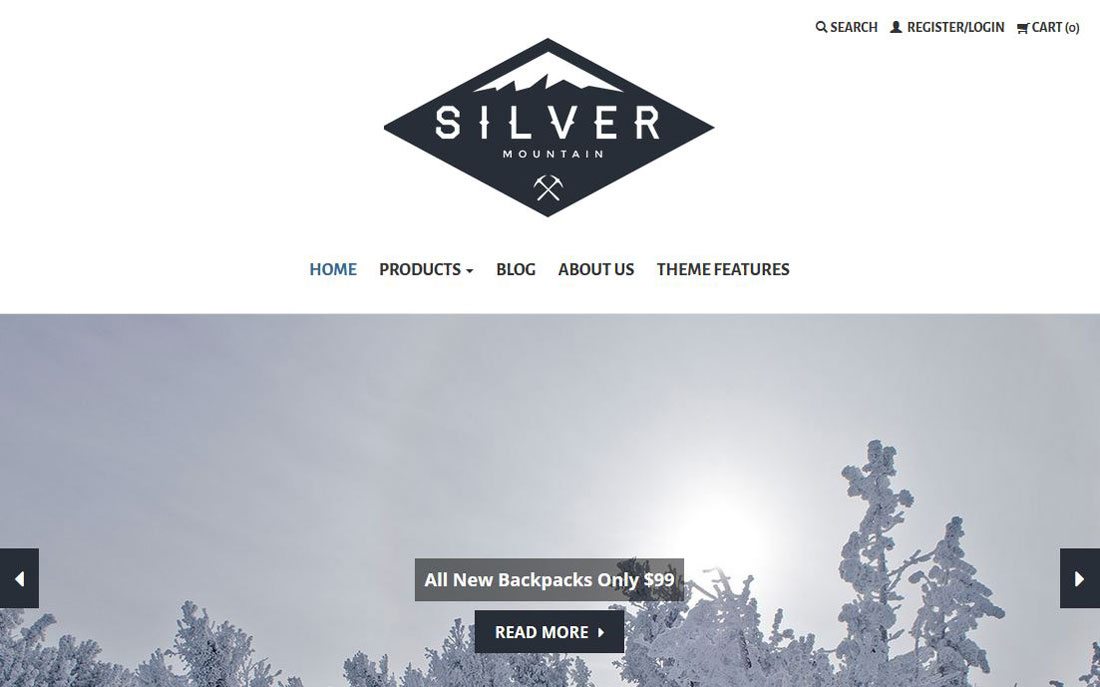 Open is ready for your business with a simple, starter-style design that works with a variety of other small business tools, including integration with MailChimp. The design is highly visual and make it easy to filter through large inventories. Nice drop down menus, a mobile checkout option and parallax slider give the theme a quite modern feel as well.
Price: $39
Find it: Creative Market
26. Jitensha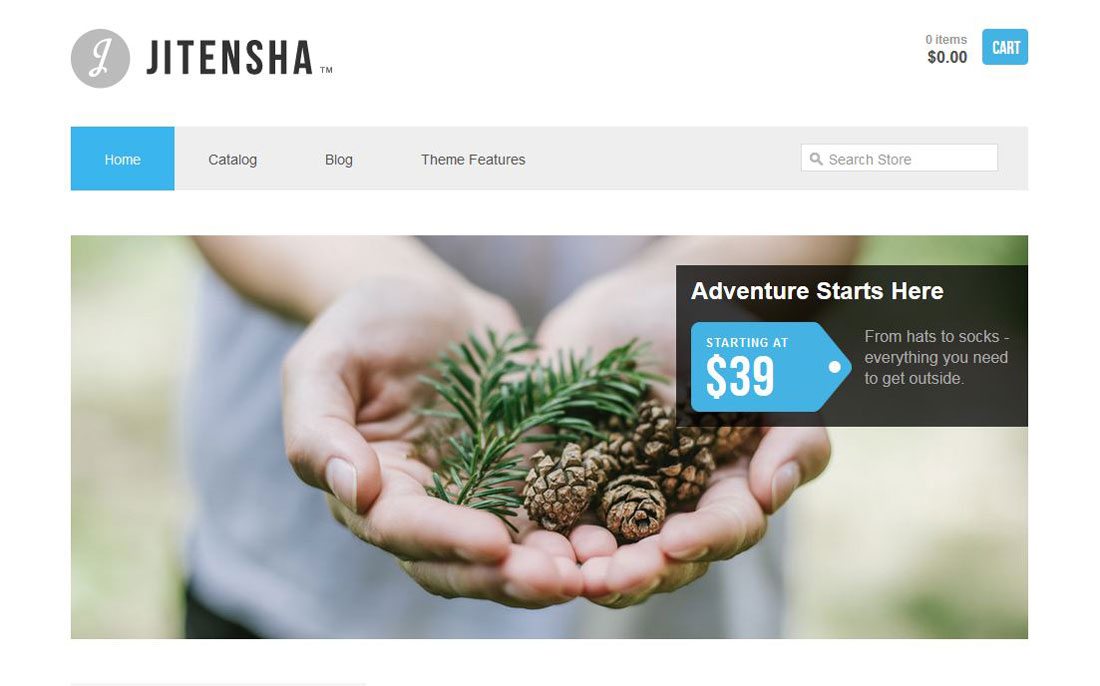 Strong lines and a flat aesthetic give Jitensha a modern feel that can work for a variety of shop types. The design has a definite modern vibe and could make a great fit for a clothing retailer. The share widget is an added touch as well that can help bring more potential customers to your storefront. The theme comes with four custom presets for nice flexibility in the overall design.
Price: $140
Find it: Pixel Union
27. Vanity Shop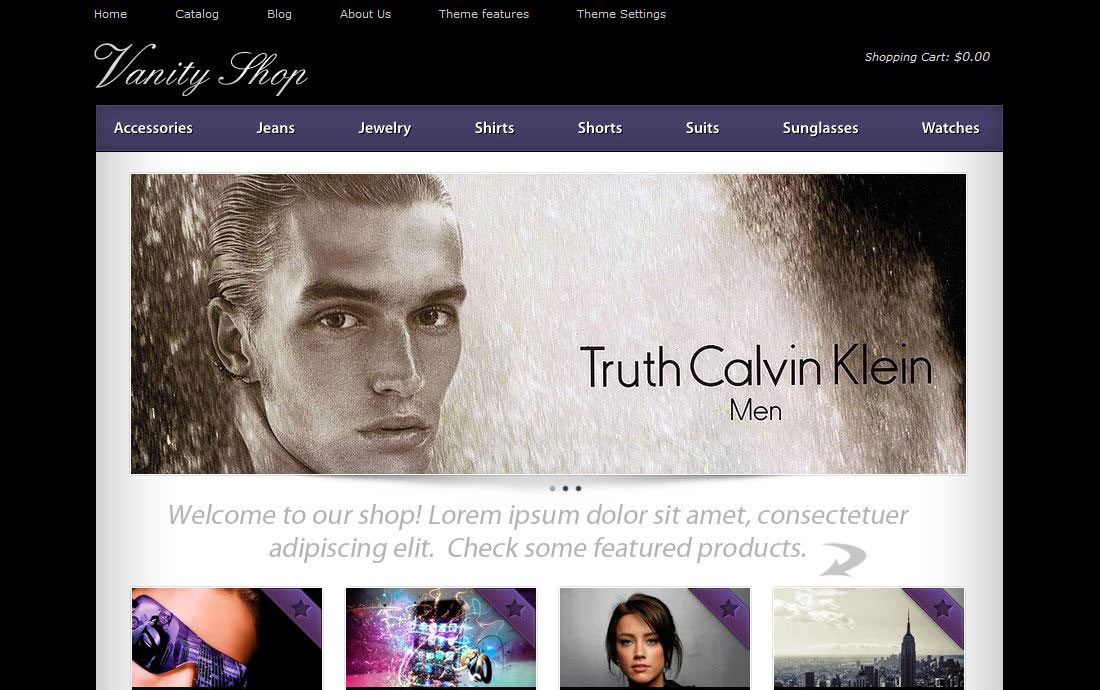 Vanity Shop is a creatively-style theme that can work for almost any shop type. The design is simple and organized and includes some specialty tools for shops that want to include elements such as a blog, commenting and animated product information.
Price: $46
Find it: Envato Market
28. Ap Stylelist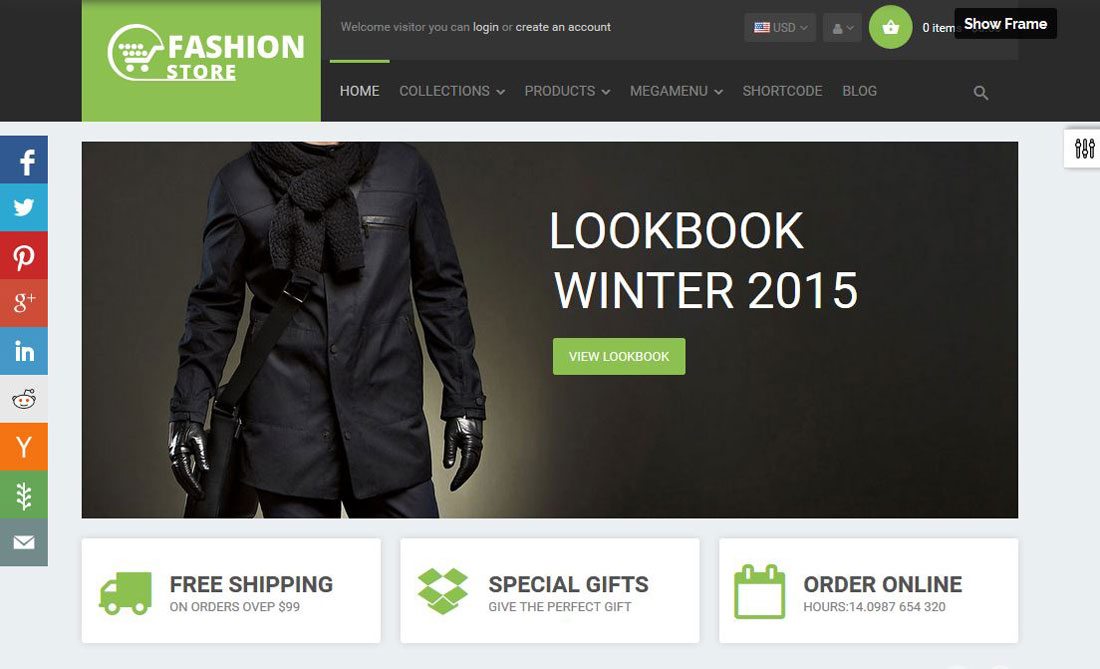 For the fashion-minded, Ap Stylelist is the theme for you. This sleek theme features elements of flat styling, plenty of space and bold design options that make shoppers want to click for more. The light and dark color outlines are trendy and the theme comes with lots of add-ons such as shortcodes, Font Awesome integration, a search engine optimization tool and a fully-customizable framework.
Price: $140
Find it: Creative Market
29. Startup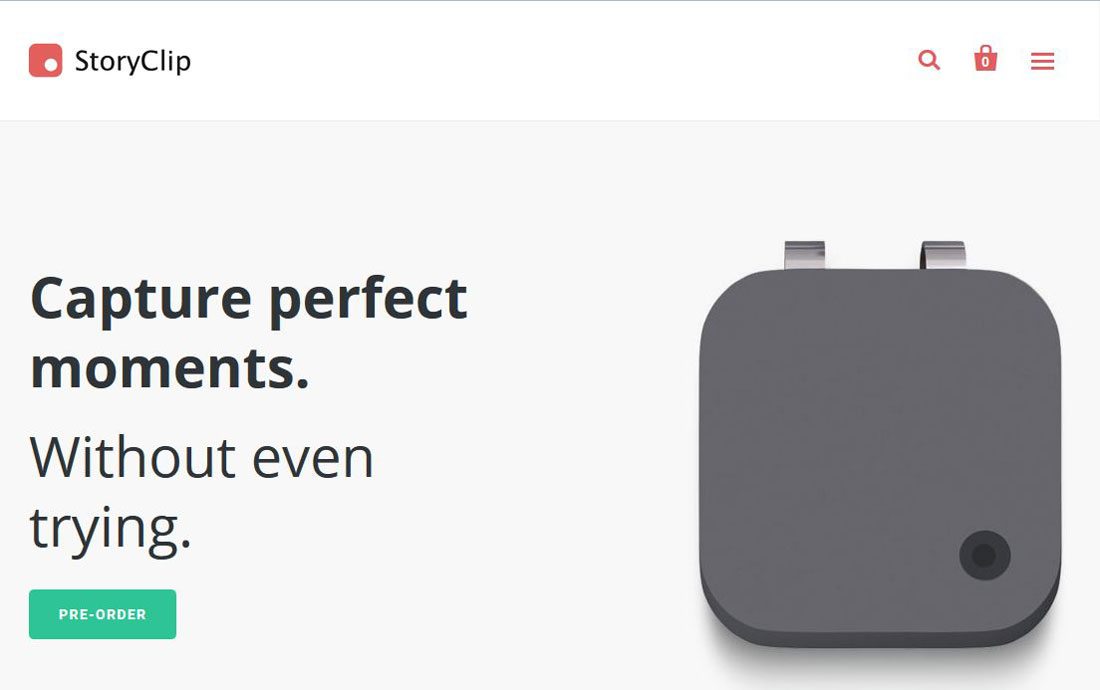 Startup is a fun little theme in a flat design package, so it has a modern "techy" feel to it. The design is built in a modular style and can work as a one-page storefront. The style is best-suited for smaller shops with only a handful of items and makes a great first theme for a startup, hence the name.
Price: $180
Find it: Shopify Theme Store
30. Lookbook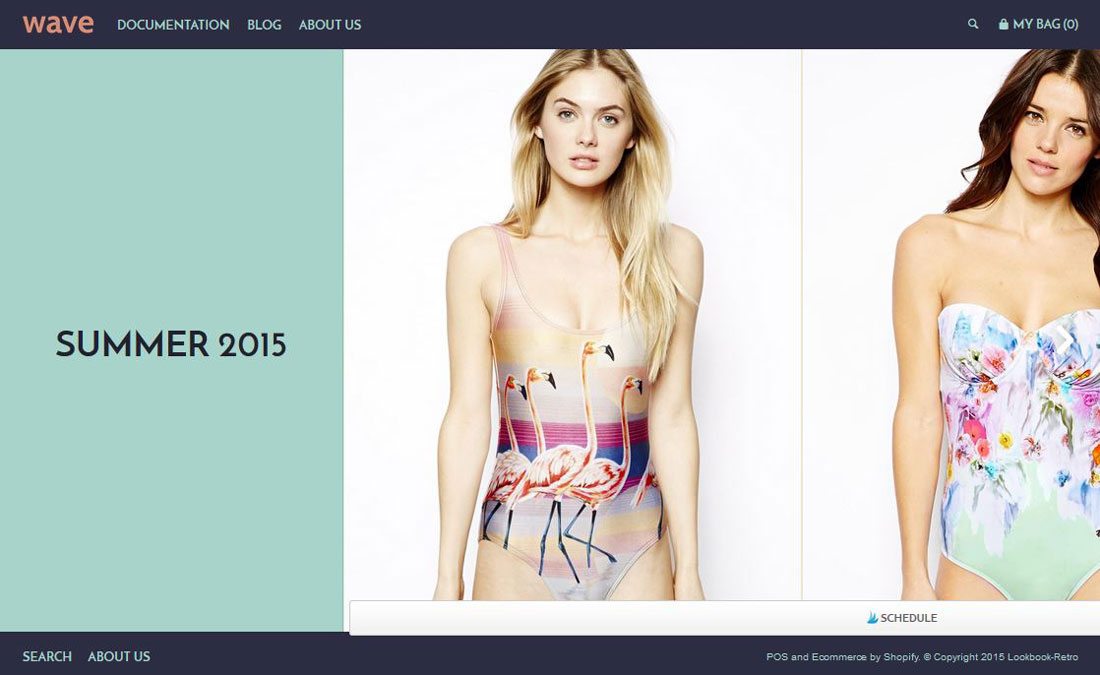 Full-screen images are a surefire way to help increase demand for your product. With the free Lookbook, theme you can show off the best of that product photography in a content, aptly named, look book style format. The design will help engage customers and supports customer accounts, has a cool slide-out cart and is specifically designed for great, high-resolution images.
Price: Free
Find it: Shopify Theme Store