Good Design Starts With Real Content
You've probably heard the phrase "content is king." Cliches aside, it really is. When it comes to website design, quality content is the cog that powers usability, user flow and conversions.
You need real and authentic elements to create a connection with users to engage them. The best designs start with content that is close to the final product, and designers should be reluctant to work with anything less. But what is real content anyway? Here's a guide to get you started.
Envato Elements gives you unlimited access to 2 million+ pro design resources, themes, templates, photos, graphics and more. Everything you'll ever need in your design resource toolkit.
The 2 Key Components
How do you classify content as real? If you put it in the design, it is real, right? Wrong. There are plenty of websites out there filled with content that's just no good. (Yours should not be one of them.) Real content has two characteristics:
Original: All the content on your website is yours and belongs to you. If you use something from another source – from an image to a quote – it is attributed to that source.
Valuable: Users get something they want or need from the content. This can be anything from instructions to a delightful game to buying a coffee mug.
Content with Authority
Further, content should be reliable and credible. Users need to seek out the information your provide because they consider it to be an authoritative source on a topic. Users should trust the information – this comes from the content itself and how it is presented – and not question its validity.
Accurate: If you are unsure about something, don't include it on your website. One statement of misfact and users can stop trusting you. Accuracy also applies to more than blanket statements; check spelling, links and user interface elements to ensure that they are right.
Current: Good content is current. Think of it as news of sorts and apply some of the basic tenets of journalism when considering what type of content to use. Ask who, what, why, when, where and how. And answer questions fully.
Scannable: While real content can be clunky and dense, it won't be read. Break content into digestible parts using subheads, bullets and common web formatting so that it is scannable and easy for users to consume.
Attributable: Credible information and content comes from a known source. Don't use anonymous posting or nameless testimonials. Establish trust and credibility by attributing information.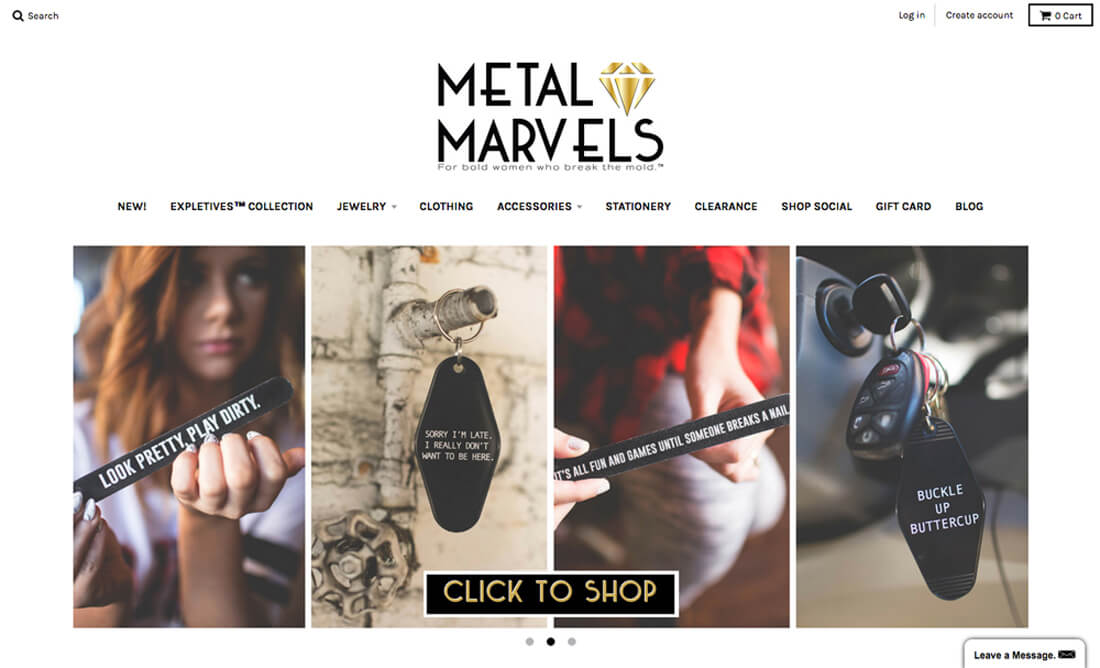 Metal Marvels, an online store that sells jewelry and accessories to women has the "real content" story nailed. The tagline "for bold women who break the mold" is exemplified throughout the design, in the product selection and in the images that connect to social media. The content feels different and genuine, it's a current theme and everything from images to sales messages are scannable.
Use Data and Facts
Content should have a basis in research and information. Use data and facts to back up your statements or claims to make the content feel more authoritative and real. Josh Puckett said it best in his blog post about designing with data: "When we don't work with data, we deceive ourselves."
He goes on to explain how to create and design content that's rooted in data. While he is applying it to specific instances, the idea is quite usable.
Content should have a basis in research and information.
If you make a claim or say something, support it with a bit of data or actual fact. Treat the design and content building experience as a scientific experiment of sorts. Start with a statement (hypothesis), test it and explain the results with actual information.
This process will not only establish more credibility with users, it will help you develop robust content and information that you can repurpose throughout the design.
Stick to What You Know
It's a lot easier to create original and valuable content when you are an expert in your field. Create content based on your industry and provide insight and information from that perspective.
There are a few ways to do this:
Blogging: Share information about what you do
Provide testimonials: People like to see that they are part of something that others support; testimonials from key customers or users can create growth momentum
Highlight accolades: Make note of key business accreditations, awards or employees who are doing things worth note
Share related content: Particularly on social media, you can share information related to your industry that you did not create to put further emphasis on your authority in the field
Create a voice: Connect your content to users in a relatable manner with a consistent voice and story; not only should the voice be consistent across all content types, it should also match the type of content you deliver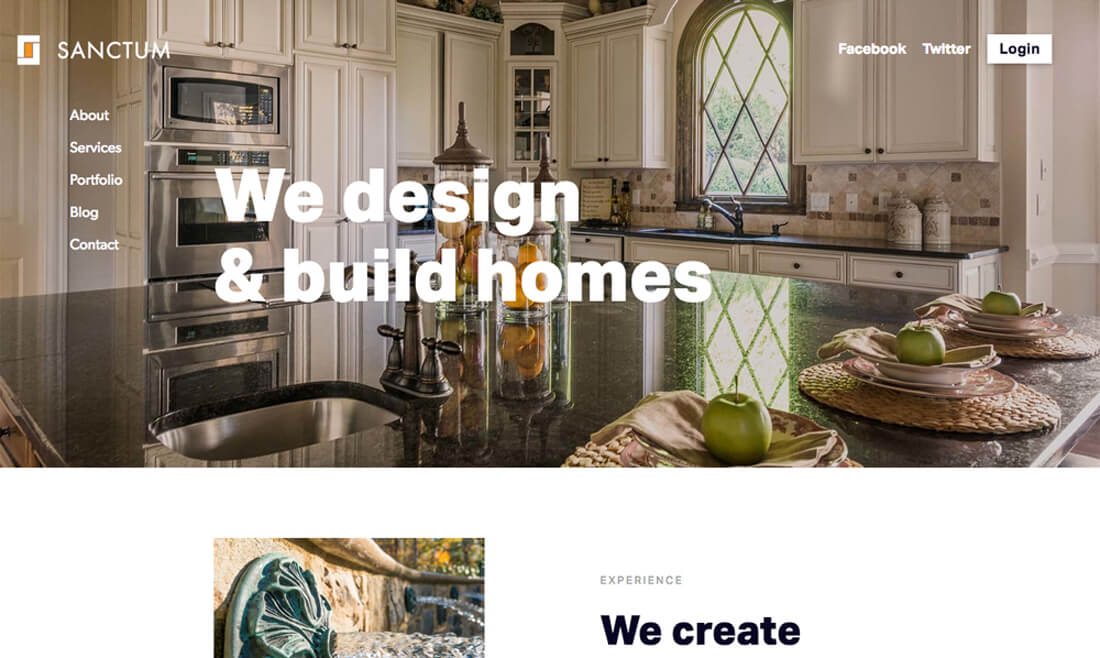 Sanctum Design Group uses all of these tools for a content-driven website that shows users that they design beautiful homes. The website contains a blog with highly usable information, such as "How much does a bathroom remodel cost?" to "How to choose a good designer." The content also highlights the portfolio of the company, Sanctum highlights being featured by HGTV among others and the imagery makes the user want to step into the homes pictured.
Content First, Design Second
A good content strategy starts with the content. Too often creative managers and designers get focused on the look of something and try to force their content into that format. That isn't a good way to think about a website.
Start with a content vision.
How do users get to your website? Focus on keywords and search.
What do you want users to take away from your website? Create a story and back it up with imagery, facts and branding.
What should users do on your website? Establish user flows and distinct calls to action that are easy to identify and use.
What do you want users to feel when they visit your website? Emotional connect can create the desired conversion. Consider how users feel after they perform the intended action; will they feel satisfied or happy at the end of the experience?
Answer those questions, and then develop content that leads users to perform the desired actions.
Conclusion
Real content isn't something you can develop in an hour. But it is part of your business story. For new businesses, this might be a little harder to develop, but most established companies already have a narrative. Use that to create content for your website.