A Smashing Review of the Smashing Book
When Smashing Magazine first announced the release of their book, I have to confess that I was slightly sceptical. I enjoy their blog regularly, but didn't really see how the concept would carry across to a book – or what topics it would cover.
I've spent a few hours reading through my review copy over the past week, and have been pleasantly surprised. Sven and Vitaly have managed to bring several talented writers on board to help put together a thoroughly interesting read.
This review will walk you through the book's contents, and outline a few of the chapters I particularly enjoyed!
Envato Elements gives you unlimited access to 2 million+ pro design resources, themes, templates, photos, graphics and more. Everything you'll ever need in your design resource toolkit.
An Overview of the Book
The Smashing Book is aimed primarily at designers and people who run and manage websites. Although a few chapters touch upon development and server-side scripting, the book predominantly deals with design, typography, CSS, and the business of running websites.
If you're reading this review, then you're likely to have an interest in one or more of those topics. Broadly speaking, the first half of the book deals with the essentials of design, and the second half takes on a more business-related focus.
The layout and design is good throughout, with a readable font and plenty of visual examples. It's easy to read, and put together in an understandable way.
Here's a preview of what the pages and layout look like:
Chapter by Chapter
As you'd expect, the book has multiple chapters focusing on different aspects of design. We'll briefly go through each, and explain what you can expect:
User Interface Design in Modern Web Applications
Written by Dmitry Fadeyev, this chapter starts with the basics of what makes a great user interface – essential knowledge for anyone designing for the web. It not only focuses on the way colour, gradients, borders and layout affect interface design – also covering how to write effective interface copy.
The chapter is broken down in an easy-to-read manner, and flows very well. The content is fairly basic, but acts as a good foundation for new designs and a welcome reminder for those of you who have been in the field for several years.
The Art and Science of CSS-Layouts
Any good designer should have a solid grasp of CSS, and how to use it for building and structuring websites. Written by Jacob Gube and Kayla Knight, it covers fixed width/fluid layouts, grids, elastic layouts, coupled with a number of actual code examples.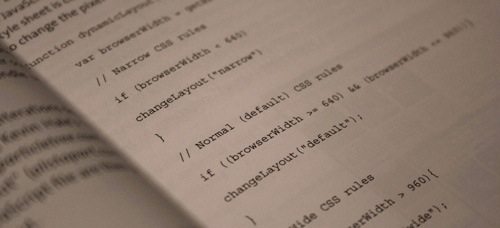 The information is all excellent, though the CSS code is presented in a fairly basic way (without any colouring or code highlighting). It concludes with a short discussion surrounding how to choose the correct layout for your particular site.
Typography: Rules, Guidelines and Common Mistakes
Typography is a vital aspect of your site to get right, and also one of the most difficult. This chapter is written by Alessandro Cattaneo, Jon Tan, and Yves Peters – all experts in the field.
All the basic aspects of typography are explained, followed by a handful of definitions of certain terms (I found this particularly useful!). Vertical spacing, grids, and hierarchy are covered, along with a few examples of how these different effects are achieved with CSS.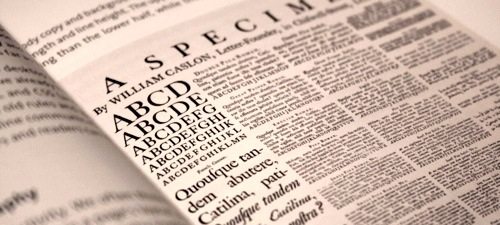 This chapter manages to strike a good balance between theory and practical examples – something that can be difficult to do. I'm looking forward to putting some of what I learnt here into practice.
Usability Principles for Modern Websites
Put together by Andrew Maier and David Leggett, this chapter takes you through the principles of creating a usable website. This includes thinking from your user's perspective, maintaining a consistent visual design, and several other excellent tips.
There's a great set of "usability checkpoints" that make a good list for working through before launching a new site or project. This type of practical advice makes the information presented very usable, and there's a lot to take away and think about.
The Ultimate Guide to Fantastic Colour Usage
Written by Darius Monsef, the man behind COLOURLovers, this section starts out with a great deal of theory about colour, and how to successfully match and blend colours together.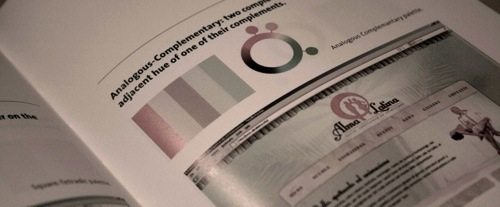 The examples shown here are great, thought I would have liked a few more practical links and exercises to follow up.
Optimization for Websites
This chapter is authored by Rene Schmidt, and focuses on how to optimise your website for the best possible user experience. Some of the tips are more obvious (such as giving your images dimensions), but there are a bunch of thoroughly useful suggestions I hadn't considered before. It was interesting to read the reasoning behind some of the techniques I already use.
The chapter goes on to discuss server optimisation – something designers are often a little intimidated by. Everything is presented in an easy-to-read way, with the exception of the slightly basic code layout (as mentioned previously).
Design to Sell – Increasing Conversion Rates
Whether you run your own online business, or regularly design for other people's, understanding how to "convert" is vital. This might be creating a sale, or simply encouraging a user to follow a particular call-to-action.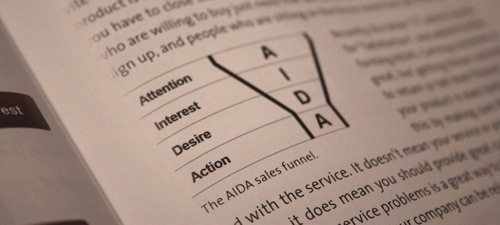 Dmitry Fadeyev again has some useful tips to share here, starting by delving into the psychology behind capturing a user's desire. The chapter then goes on to offer practical suggestions, such as letting a user try the product, offering video demos, and making choices clear.
How to Turn a Site Into a Remarkable Brand
Chris Spooner has done a great job covering the essentials of branding, centred around design, content, community, innovation, and "getting inside the user's head".
Branding is something that's difficult to get right, and starts at a very early stage of your website or business – once established it's hard to adjust. This is valuable reading, but to create a really successful brand, you also need a unique concept and a healthy dose of hard work!
Learning From Experts: Interviews and Insight
In this chapter, Steven Snell collates the insight and opinion of various high-profile designers. There's no shortage of contributors, including Jason Santa Maria, Collis Ta'eed, Jon Hicks, and Andy Budd.
Questions posed are very insightful, centred around the following areas:
Design and Development
The Design Process
Self Improvement and Skill Development
Business and Freelancing
I really enjoyed this chapter. Learning from experts in your field is a hugely valuable experience, and there are some really great insights made here. It's rare to find this quality of interview online.
Behind the Curtains: The Smashing Magazine Story
Learning about the development and ongoing running of a website always fascinates me, so this chapter is particularly recommended. It covers how Smashing Magazine has evolved from a tiny blog into the success it is today, and the steps taken to get there.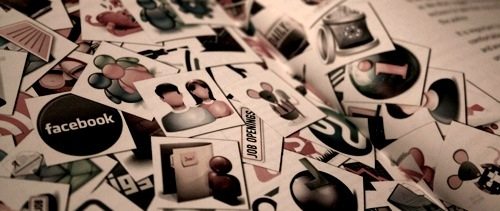 It's rare to read such an interesting "behind the scenes" story, and there's much to be learned from the passion and dedication put into this site in particular.
Highlights
Because my main passion is the process of creating and running websites, I particularly enjoyed the areas of the book focusing on branding, monetization, and "learning from the experts". These chapters were full of useful tips and ideas.
One slight criticism centres around the editing and proofreading of the book. You'll encounter a few errors here and there (including "Moderrn" on the contents page!). Obviously this is picky, and the content and substance of the book isn't affected. A great deal of work has clearly gone into ensuring that the ideas and advice in the book are A-grade material.
If you're a web designer, or fancy the idea of running a website, this is a great book to read. It isn't pretentious in any way and, although it won't teach you how to make a website, intermediate and advanced designers will have plenty to contemplate after reading it.
Where to Buy the Book
If you'd like to pick up a copy, it costs $29.90 and is available directly from Smashing Magazine. The printing quality is brilliant, and it comes packaged in a funky "Smashing" branded box.
If you've already read the book, feel free to share your thoughts in the comments. I'd love to know how you found it!