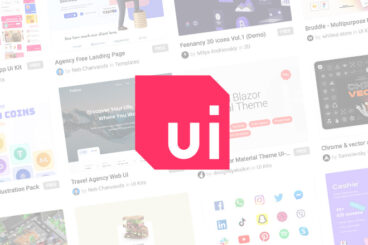 Every designer has a favorite website where they go to download free templates, fonts, and UI kits. Usually, you keep multiple websites bookmarked for different types of design resources. What if you could download them all from one place?
UIBundle offers precisely that. It's a marketplace full of design resources available in popular categories. This site has everything from wireframe kits to icon packs, mockups, and more, all in one place.
The best part is most of the design resources on UIBundle are entirely free to download. Basically, it's every designer's heaven.
Let's take a closer look at this marketplace and see what it has to offer.