Designers, Get Your Custom Domain at Hover
Looking for a way to make your design portfolio – or any other website, for that matter – stand out? A custom, top-level domain is the start.
Hover is a leading provider of domains and mailbox services for you or your small business.
You can snag a new domain or transfer an existing one to their platform.
Not sure how to get started? Here's everything you need to know about Hover and the services and tools they provide for individuals and businesses.
What is Hover?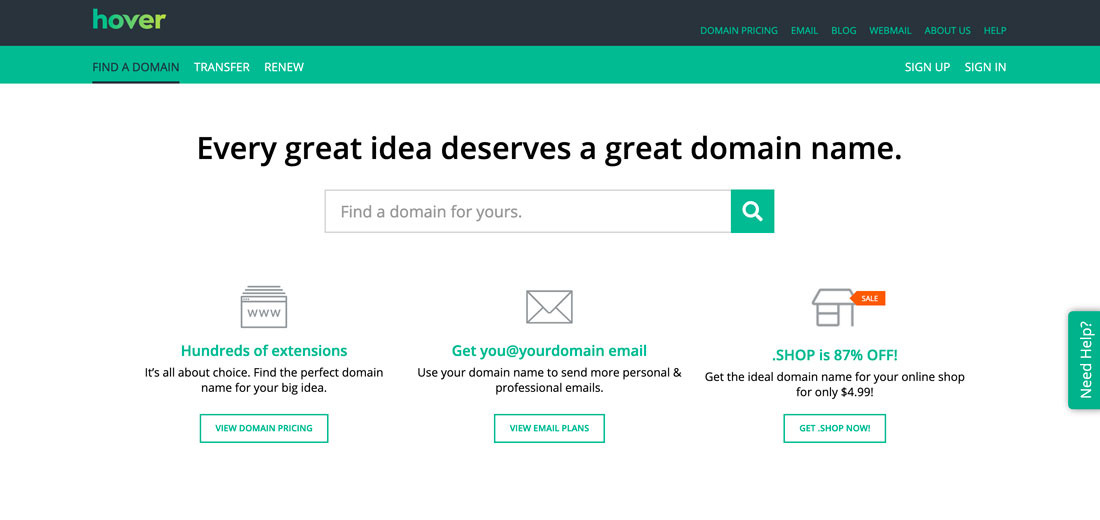 Simply, Hover is a domain registrar. The Canadian-based company has been around for more than a decade and serves customers all over the world. (It's actually the second-largest domain registrar in the world.)
The company is dedicated to privacy
Hover has built a company on the belief that buying a domain name should be a quick, intuitive, and honest process. Rather than a complex process, it should be a simple step in getting your website live.
The company is dedicated to privacy as a right, believing you should be able to grab a domain name without a bunch of add-ons clogging your cart. The checkout process is quick, simple and I was able to snag a domain and checkout in minutes without wondering if I had everything I needed. WhoIs privacy was even included for free!
Hover specializes in two things: domains and mailboxes.
The company is part of the Tucows umbrella, which might be a little more well-known. Tucows has a mission to offer products and services that make the internet better.
Top-Level Domains
Hover specializes in top-level domains.
The company offers more than 300 TLDs – those are the domain extensions after the custom part of a URL, such as .com, .org, or .design. Plus you can get as many professional email addresses as you need to match your domain name.
What this means is that Hover has everything you need to find the right domains for your needs.
Plus, all Hover domains work with services you already use, from website builders to social media accounts. The tools you need to connect are in the Hover dashboard and you are practically a few clicks away from setting it all up. (I linked my domain to my Behance portfolio in literally seconds!)
What is .design?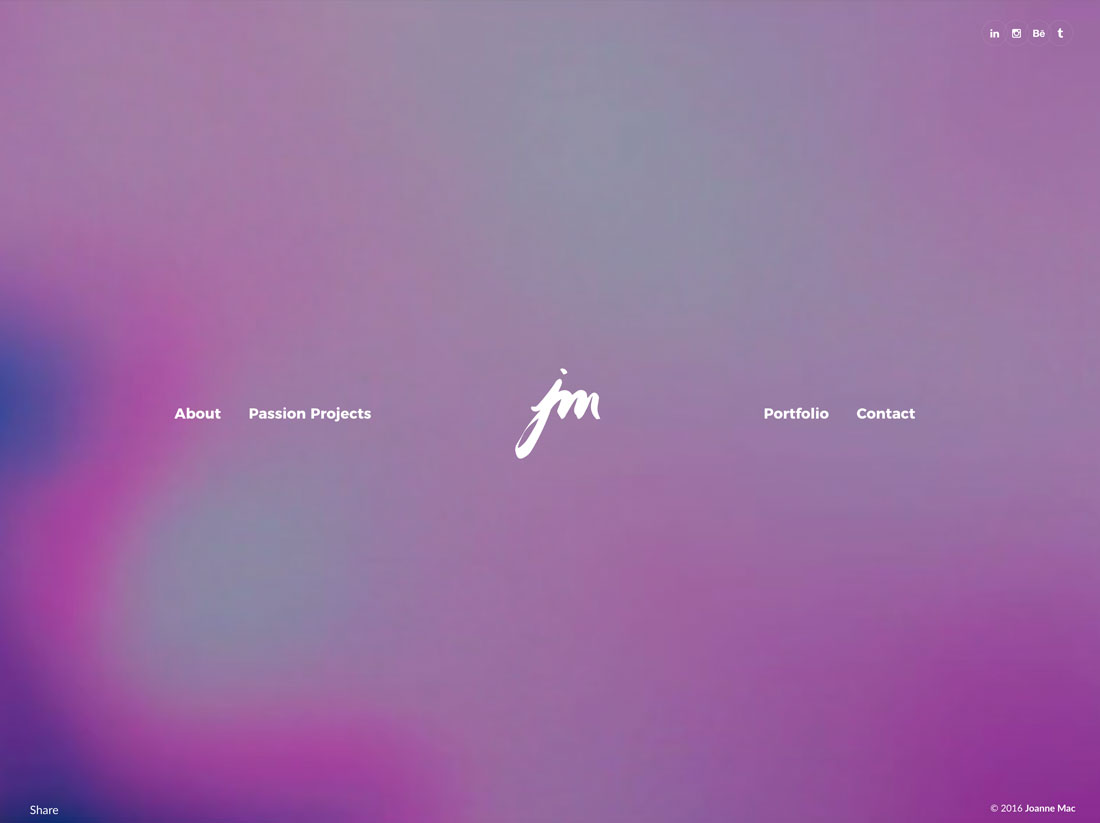 Designers, the .design domain is made just for you. This top-level domain is open to anyone, but it's really intended for you.
Think of how you could use it effectively to promote your portfolio, freelance work, or business.
For personal or portfolio websites, such as the example above, .design signifies what you do. It can make it easy for visitors to identify your place in the industry. (You can find more portfolio examples here.)
For companies .design is a great tool for rebranding, content, showing design systems, and can even be used in conjunction with another domain such as .com. Even companies that aren't design firms can make use of it. Taco Bell Design is an interesting example and use case to help jumpstart your inspiration.
People and businesses in other types of design industries can benefit too. Design (and therefore .design) is associated with UX/UI, fashion, architecture and engineering, interior design, gaming, graphics, and more.
Key Features
Hover make it easy to snag a custom domain. Other key features include:
Free Whois privacy protection on all eligible domains
Tiered pricing on bulk domain name purchases
Over 300 domain name extensions (TLDs)
Monthly sales and promotions on select TLDs (I snagged a .design domain for $4.99!)
Intuitive UX/UI for managing your domain names and DNS
Plus, Mailboxes
Customized email can be a total pain but Hover makes it a lot easier. You can connect a custom domain mailbox to your domain right from the Hover dashboard with multiple mailbox options, depending on your needs from forwarding to mailboxes with 1 TB of storage.
You can customize the mailbox names – such as [email protected] – so everything matches your domain and brand.
Key Features
Hover mailboxes work exactly like you would expect but are a lot quicker and easier to set up than you might imagine. Other key features include:
Mail forwarding option for those who want to use their usual email account
Inexpensive plans for mailboxes of many storage options and services
Recently updated webmail interface
Easily pairs with a Hover domain name
Conclusion
Hover really does take a lot of the thinking and hassle out of domain registration and mailbox setup. The service scales for individuals to businesses of any size.
Custom domains and mailboxes are the way to go. Acquiring a domain is the first step in that and they believe this process should be quick and easy.
Hover has an intuitive UX/UI to manage domains with little fuss. They also offer a Connect feature that allows you to easily connect or forward your domain name to countless website building services.
Make a name for yourself and try Hover today.