Billing Is a Breeze With Invoicely
While one of the best parts of the job for a small business or freelancer is getting paid, one of the worst parts is the paperwork you have to do ahead of that payment. If you are still creating manual invoices, it might be time to look at a cloud-based system that can help you keep track of clients and streaming invoicing.
Invoicely is a powerful online invoicing tool that many small businesses can use for free. The software has been used to send more than 2 million invoices in the past 30 days. Today we're going to take a look at how it works, and decide if it's a good solution for your freelancing business!
Get unlimited downloads of 2 million+ design resources, themes, templates, photos, graphics and more. Envato Elements starts at $16 per month, and is the best creative subscription we've ever seen.
What is Invoicely?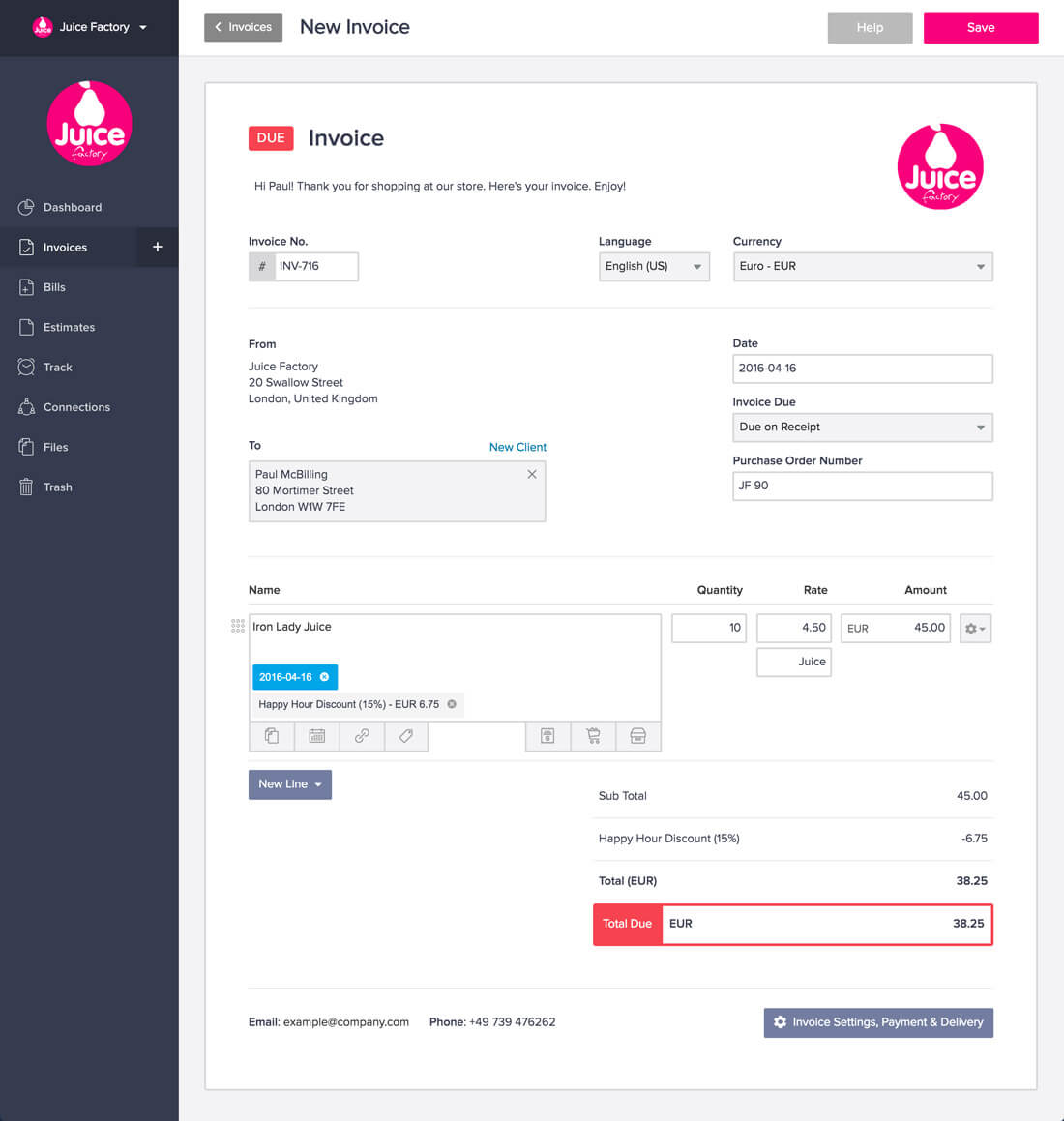 Invoicely is an invoicing tool designed for small businesses. It allows you to keep track of clients, create customized reports, accept online payments and track time, expenses and mileage in one place.
It's a cloud-based tool that you can use from anywhere at any time, making it easy to keep up with work on the go. (It's perfect for busy freelancers, too!)
The basic software is free for all customers to use and allows for unlimited invoicing. This idea is that it helps simplify accounting in a number of ways so that you can focus on your business and what you do best … particularly if that is not paperwork.
Key Features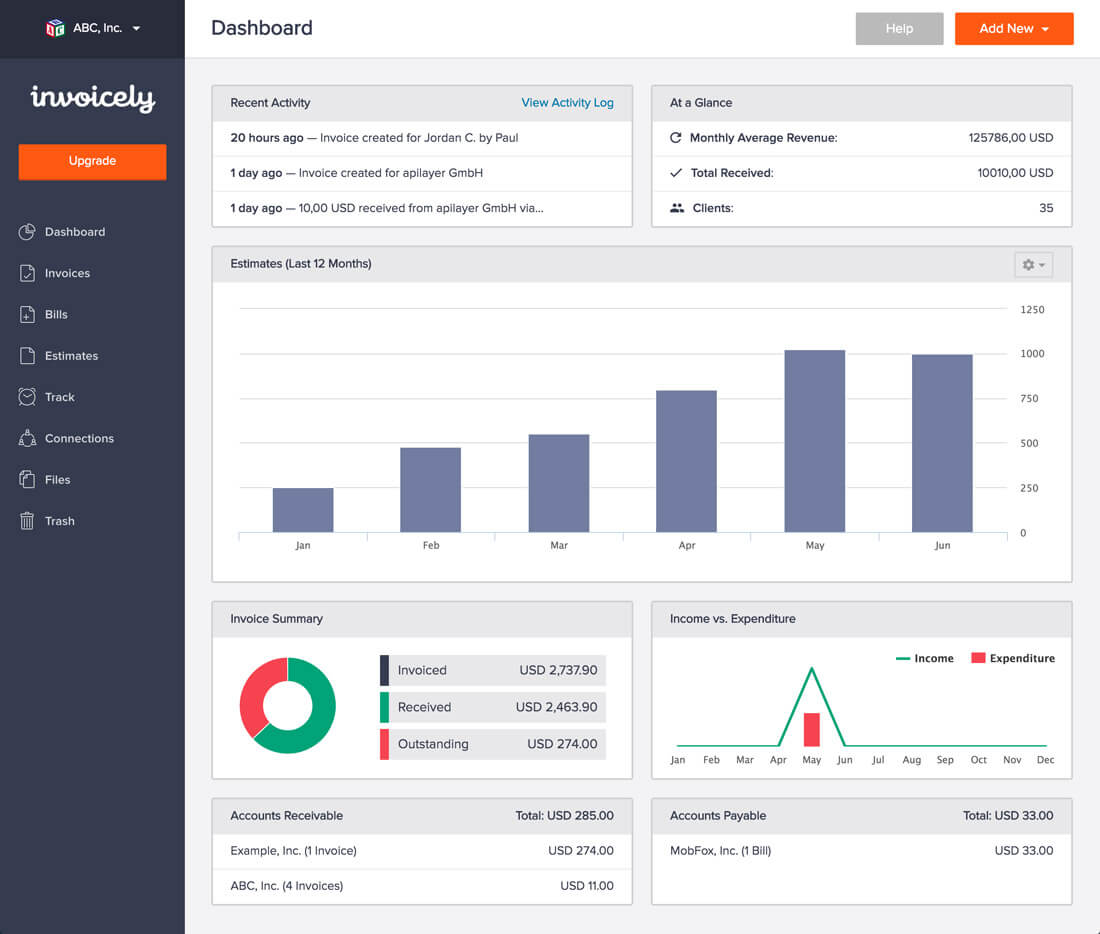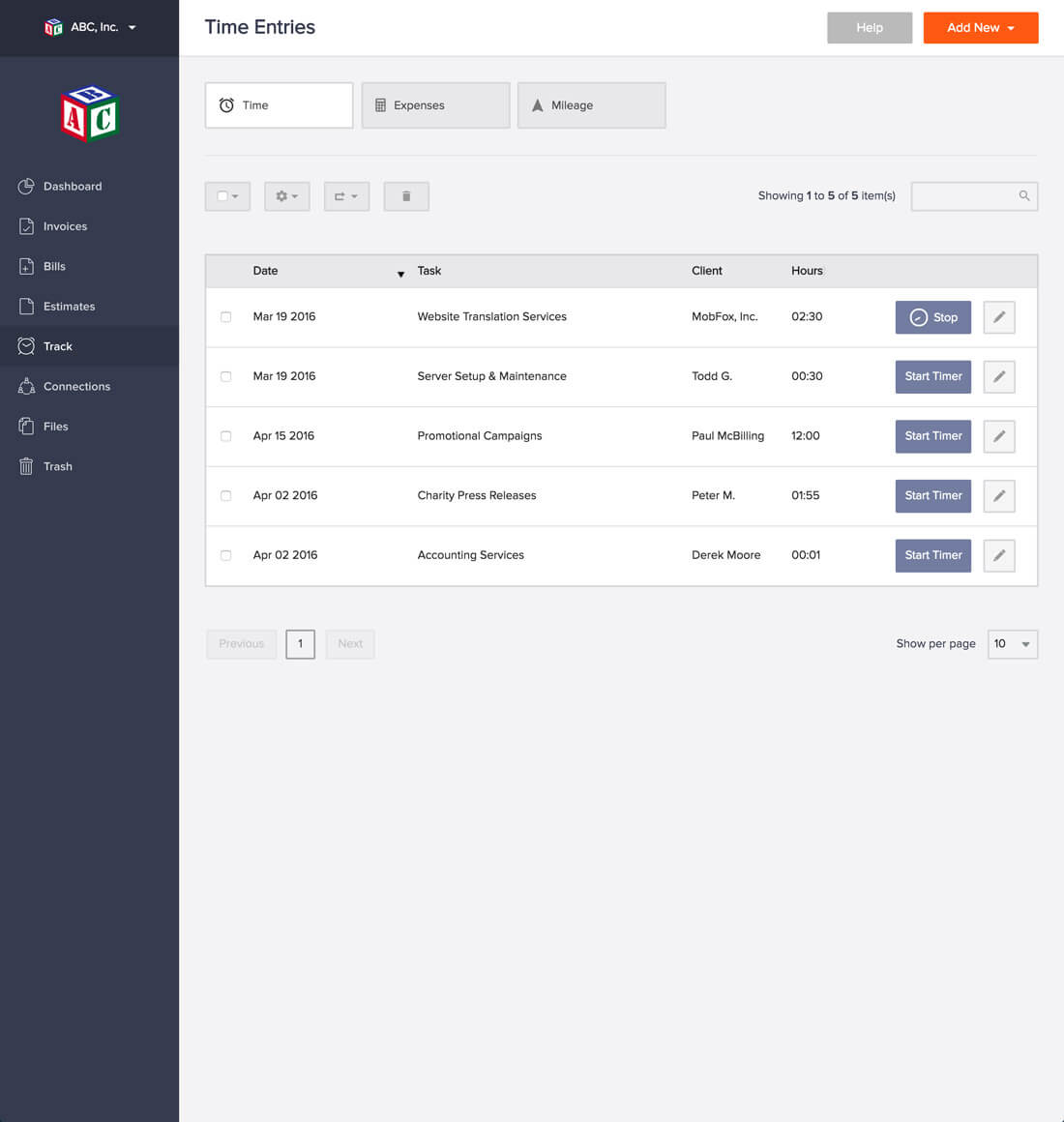 Invoicely is packed with a full set of invoicing and accounting tools that will help you with almost any task. Plus, they are easy to use.
Create invoices (and estimates) in any language or using any currency in just a few seconds. The end result looks professional every time and you can create your own branded templates.
The dashboard keeps all your information in one place. It's easy to see, access and know where your finances stand at a glance.
Take online payments from clients around the world. Clients can pay securely right from the invoice using common payment methods including PayPal, credit cards, wepay, stripe, PayLane, Mollie and Authorize.net.
You can track time, expenses and mileage and build them into invoices. With just a few clicks. This information can be included in the invoice for the client to see or only appear in your dashboard.
Custom branding is available on paid Invoicely plans and you can determine every aspect of the design.
Not all business owners have just one business and you can keep up with multiple businesses and team members with this tool.
Invoicely is easy to set up. The tool is made just for small business accounting needs. You can create a client account in just a few minutes and save time on every invoice you send afterward.
Create automatically recurring invoices for specific clients.
Built-in reports are a great way to keep up with your business at a glance. You can see everything from monthly and yearly statements to summaries of accounts receivable and payable.
Everything is stored in a secure server, and Invoicely notes that "keeping your data secure is one of our top priorities."
Sleek Design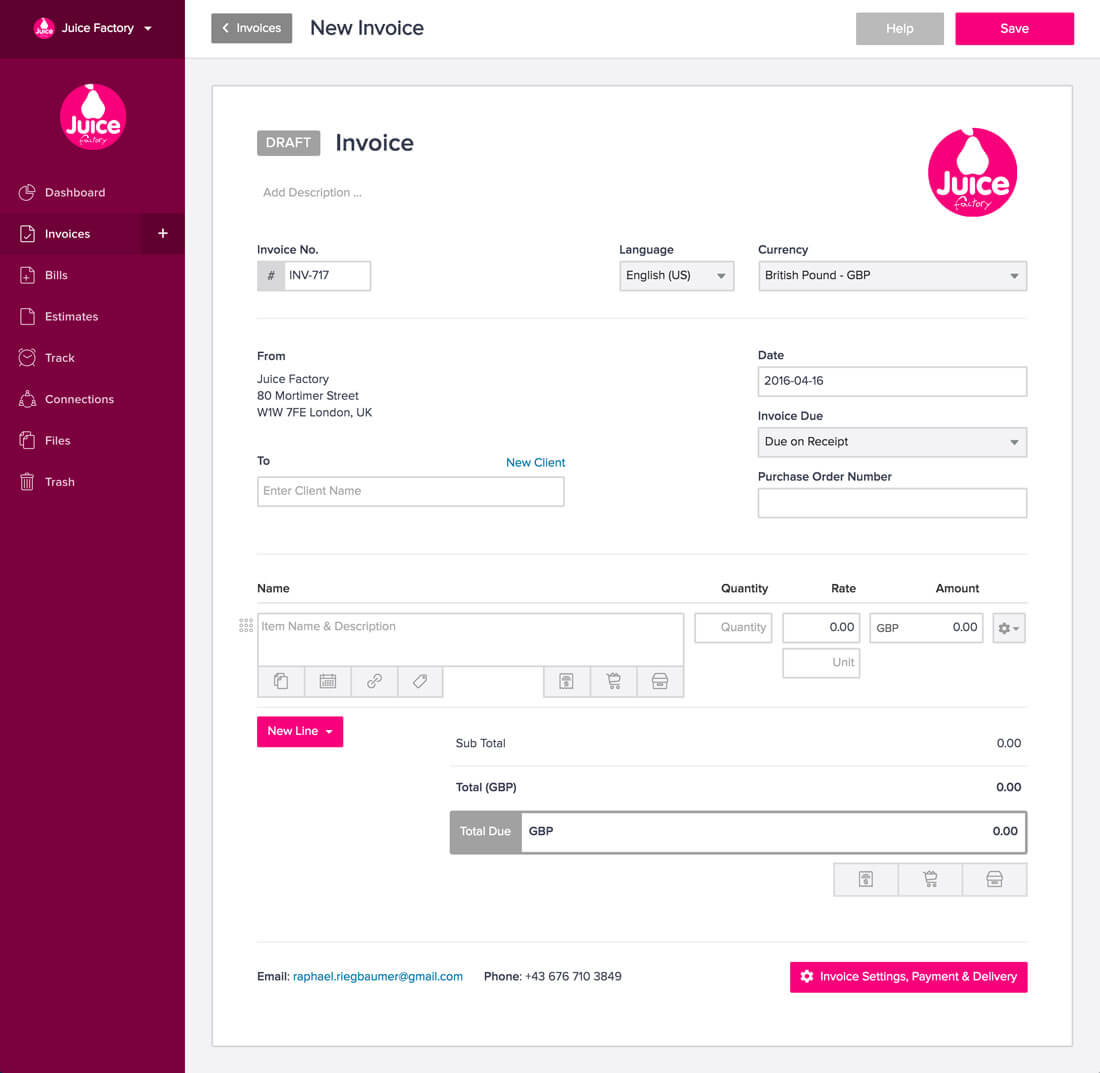 Not only does Invoicely do the things you expect in terms of function, but it also comes with a sleek interface. (Something all designers can surely appreciate.)
The style is modern and every element is highly usable. You might even get a little design inspiration while billing clients and taking payments!
Pricing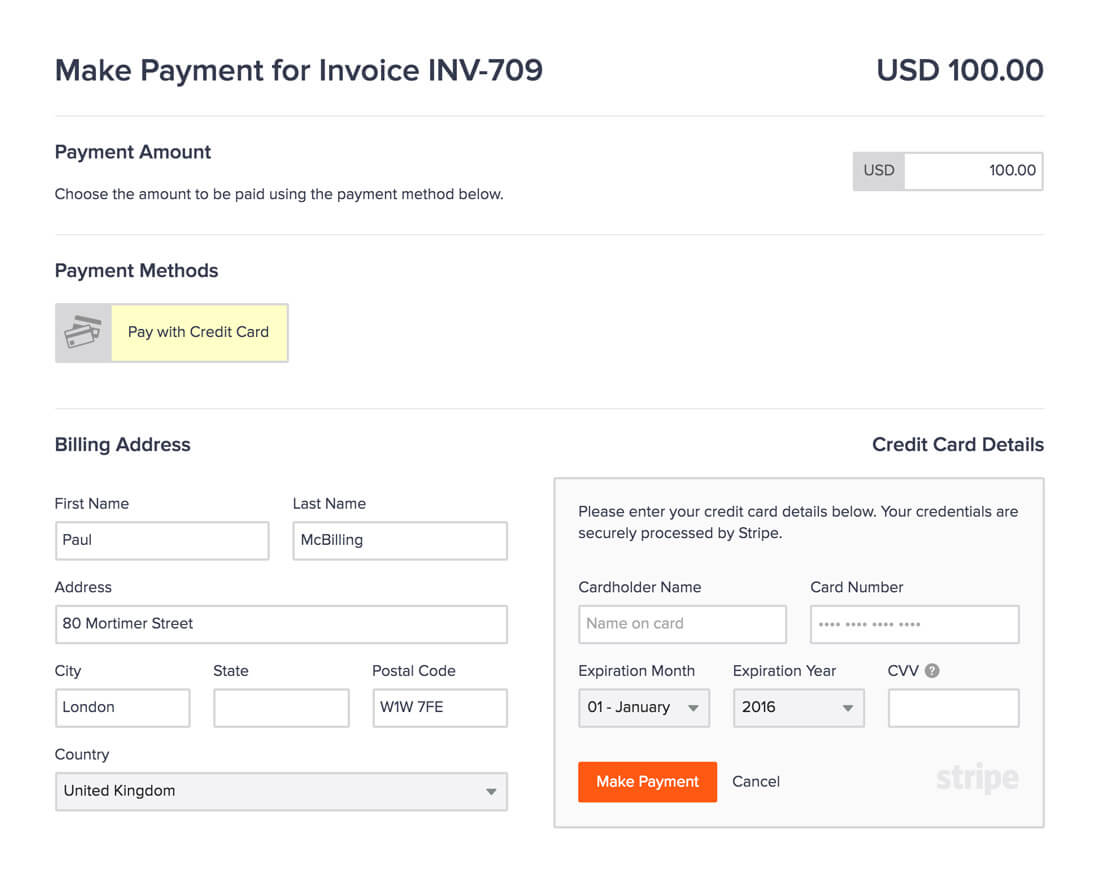 Anyone can use Invoicely for free. (You don't even have to enter a credit card number to open an account.)
Free plans come with unlimited invoicing, allow you to bill in any currency, accept PayPal payments and supports multiple businesses. Custom branding is limited.
There are three paid plan options as well with more features. Billing is monthly or yearly (for a bigger discount) and you can change plans – upgrade or downgrade at any time.
Basic ($9.99/month): Everything included in the free plan, plus you can send estimates or quotes, add up to two team members, track time, expenses and mileage, send recurring statements, accept all Invoicely-supported payment types and use custom branding.
Professional ($19.99/month): Everything included in the basic plan, plus include up to 10 team members. This is Invoicely's most popular option.
Enterprise ($29.99/month): Everything included in the basic plan, plus include up to 25 team members. This option is best for larger businesses.
But remember, you can use it for free. Take Invoicely for a test drive and see if it works for you.
Perfect for Small Businesses or Freelancers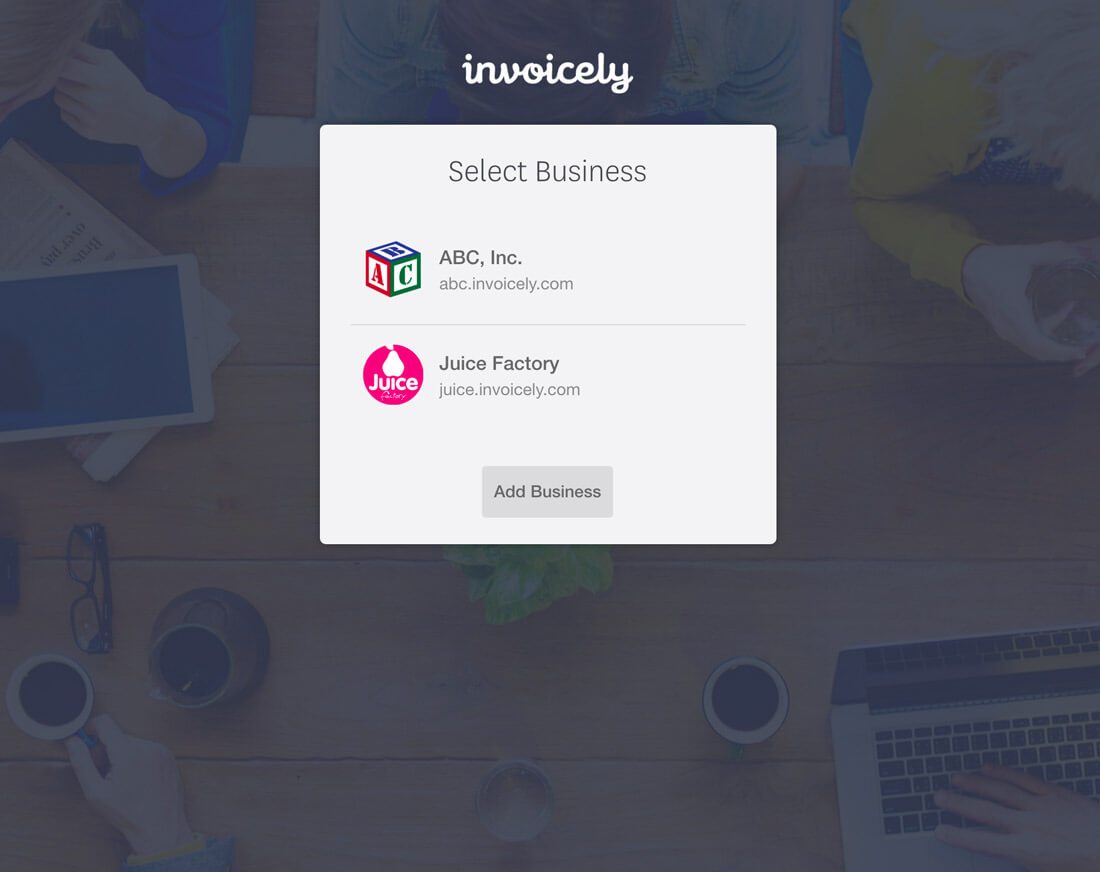 As a freelancer, this is a tool that I can really get a lot out of. For smaller businesses or freelancers, the free plan is enough to handle a few clients. But the more robust functionality of some of the paid options – while still very affordable, especially on an annual contract – are helpful for dealing with multiple billing types, such as recurring, hourly and flat rate jobs.
It's definitely a time saver and the reports are worthwhile to help you keep track of how things are going. (My tax professional commonly asks where I am versus last year, and this helps me find the answer in a flash.)
What's more is that every invoice looks professional. You don't have to spend hours crafting an invoice design with this tool in your kit. Upload a logo and adopt a color scheme to match your branding, and you are ready to go.
Conclusion
Anything that makes life easier and more manageable is a good thing, right? Invoicely does just that. It doesn't take long to set up, the features are robust and you'll likely find the urge to upgrade beyond the free plan if you stay fairly busy.
Personally, I did not realize how much time manual invoices were taking until I tried Invoicely and streamlined everything. (My favorite feature is the time tracking function for hourly jobs.) You can try it free and there's no limit to the number of invoices you can send. Give it a try today.
This post was sponsored by Invoicely. Our thanks to them for helping to support the site!