Need a Logo Fast? Try Logobee
Rush jobs. We all know how they can sneak up on us as designers. The real pickle is one of those rush jobs includes a logo. Logobee provides a quick tool to help designers – and even beginners – create a quick, simple logo in just a few minutes.
Here's a look at the tool so you can decide if it will work for you.
We'll walk you through the features, how to use it, and explain where and when it can be helpful for designers and non-designers alike.
Get unlimited downloads of 2 million+ design resources, themes, templates, photos, graphics and more. Envato Elements starts at $16 per month, and is the best creative subscription we've ever seen.
What is Logobee?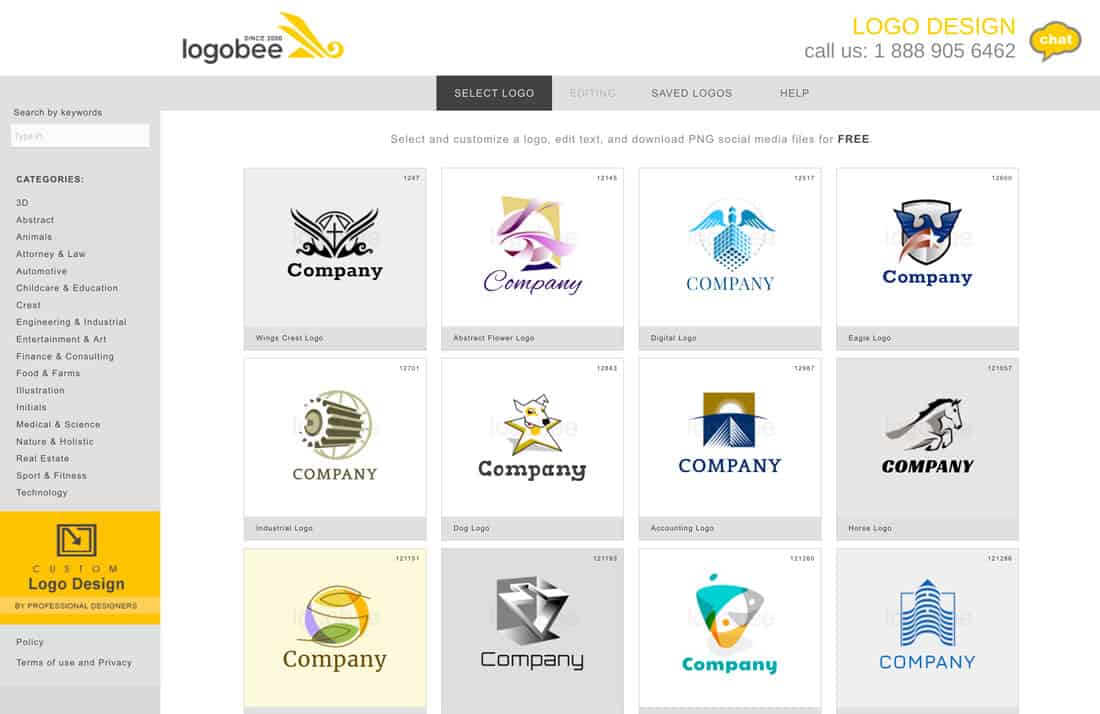 Logobee is a company the specializes in custom logo design. The Logobee Logo Design Maker is a free tool that uses a basic starter to create a quick logo.
It starts with a template that you can customize and then download the final logo when you are finished making your mark. It's easy, works in the browser, and provides a finished product in minutes.
Templates in the logo maker are grouped by category, from 3D elements to abstract shapes to legal, engineering, nature and sports. You can also search by keyword for specific logo starters.
Each template has an iconic element and room for custom text. You can change fonts, sizes, colors, add gradients, and tweak the look of letters on the screen.
When complete, download the logo in PNG or social media-appropriate formats. (That is a limitation of the free tool; it is designed specifically for small-scale web-formatted logos.)
Who Should Use Logobee?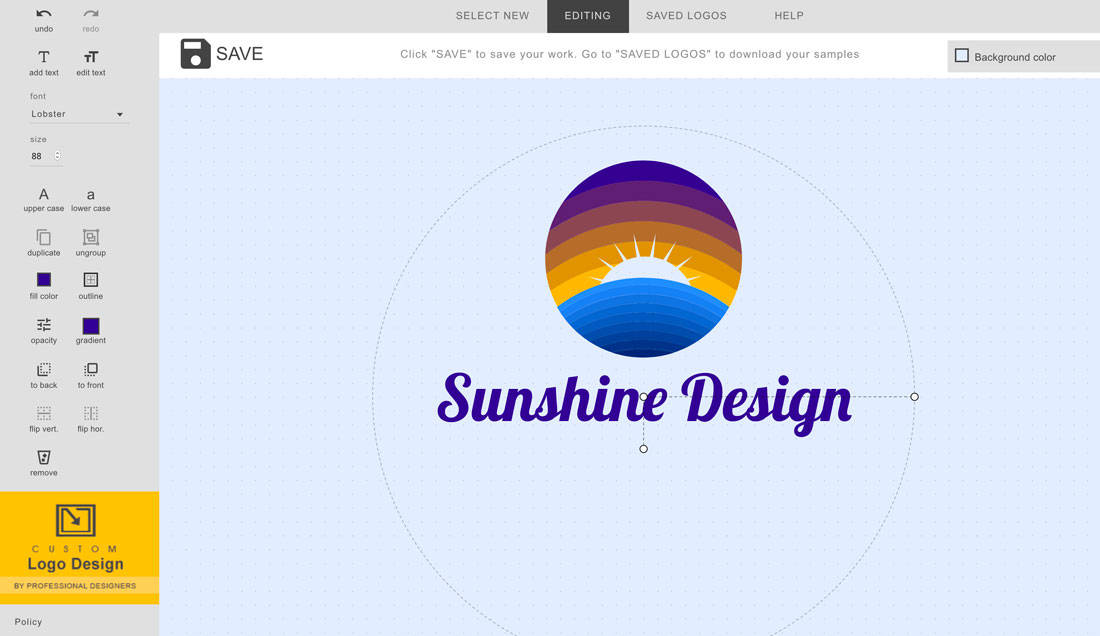 The Logobee Design Maker is a great option to present basic ideas and concepts, get a quick logo for a project or provide an opportunity for beginners or startups to have a mark that will get them going.
Beginners will probably get the most value out of this tool. With the ability to see design concepts in the template area, it can help small business owners or new website owners figure out what kind of design and style appeals to them. They can start to visualize the mark and typographic style that they connect with their brand mentally.
More experienced designers might use Logobee for quick start projects. Creating a quick logo for web projects can provide a great placeholder while you are waiting for content or to show an example of how a logo might work in a design.
Anyone can use this tool to create a quick, simple logo for online use. (Although it will be a little easier to work with if you have some design know-how to start.)
Key Features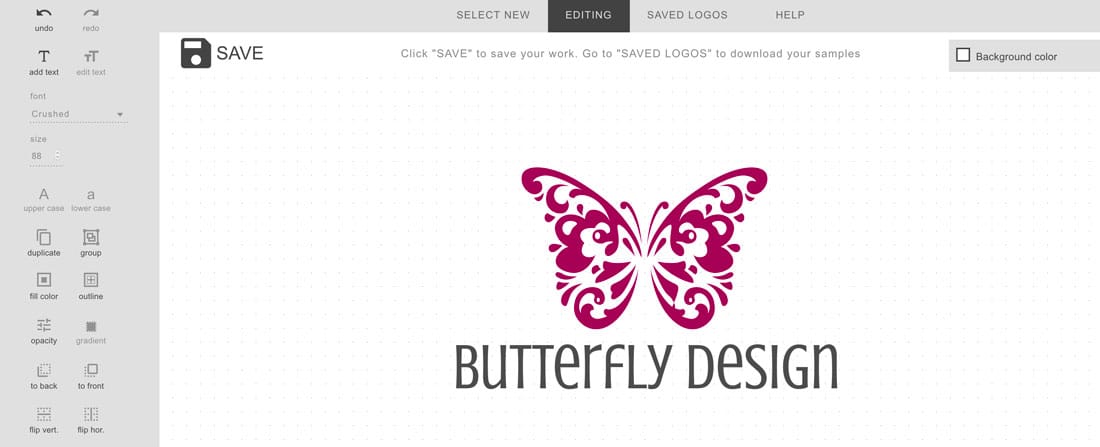 Logobee is made to provide a quick and easy design solution. It's best suited for projects where the user has some design knowledge and just needs a quick fix.
These logos work great for social media projects or other quick hits.
Key features include:
Plenty of different icon styles to start with
Edit and change up to four lines of text, including different fonts, colors and sizes
Large font palette to choose from
Unlimited color customization options for elements
Ability to change background colors
Ability to move and layer elements
Quick save and download
Help section provides guidance for creating logos
You can create as many logos as you like
Interface is easy and intuitive
Pricing
The Logobee Design Maker is free to use. The free download includes a transparent PNG and social media-ready files for Facebook, LinkedIn, Twitter, Pinterest, and YouTube.
You can purchase an additional SVG file of each design for $39.
If you need a more custom design, the company offers those services as well, starting at $209.
Unlike some of the other logo design options out there, Logobee lets you make your own design or work with an actual designer. This is not a logo contest option, so you can get a better idea of what your options are throughout the process.
Conclusion
If you need a logo design right now, Logobee might be the tool for you.
Give the free design maker a spin and see if it works for your projects. From placeholders to logos for startups, this can be a good tool to have in your arsenal. If nothing else, seeing all the different concepts in one place can be a great source of logo inspiration to help designers and clients better talk about logo design together. Good luck!
Our thanks to LogoBee for sponsoring this post, and helping to support Design Shack.