Get Real-Time Market Data With Marketstack
Do you need to get the same stock market data on your website as some of the major players, such as Uber, Amazon, and Credit Suisse. That must be super complicated, right? Turns out that it's easy with the right tool, such as marketstack.
marketstack is a real-time, intraday, and historical stock market data API. It delivers market data to your website and users to create better online experiences.
Here's a look at the tool, key features, and how it works.
What is marketstack?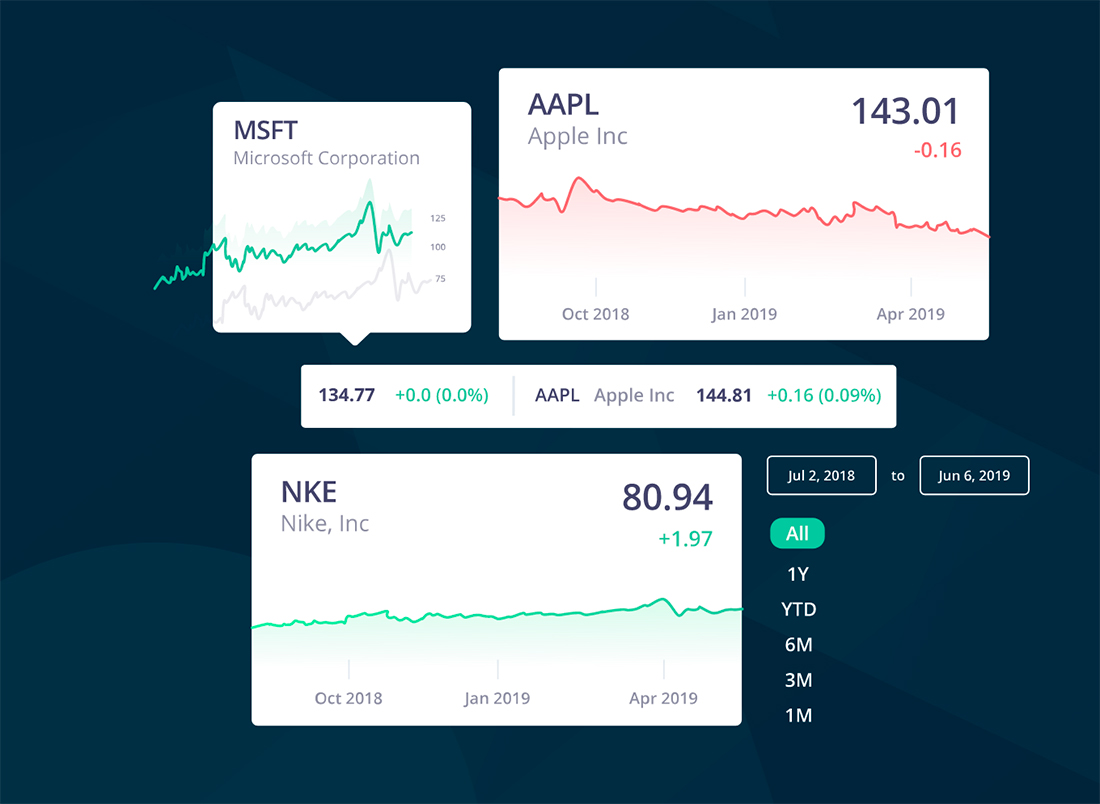 marketstack is a free and easy to use REST API that provides stock market data in JSON format. The tool also includes paid plans for higher volume users.
With the API, you get real-time data for any ticker across 72 global market exchanges.
marketstack is part of the apilayer family, which includes tools such as currencylayer, ipapi, and scrapestack.
It's used by 30,000 companies and more than 75 universities around the world to power their market data.
While the name marketstack might be new, the technology and company behind it has grown to one of the most widely used REST API services for stock market data since 2018. API has become one of the most popular one-stop-shop solutions for real-time, intraday and historical stock data, supporting a more than 125,000 stock tickers from 72 global stock exchanges, including NASDAQ, Australian Stock Exchange, London Stock Exchange, and more.
The API is built on a scalable cloud infrastructure that handles millions of concurrent requests daily.
marketstack is part of the apilayer family, which includes tools such as currencylayer, ipapi, and scrapestack.
Key Features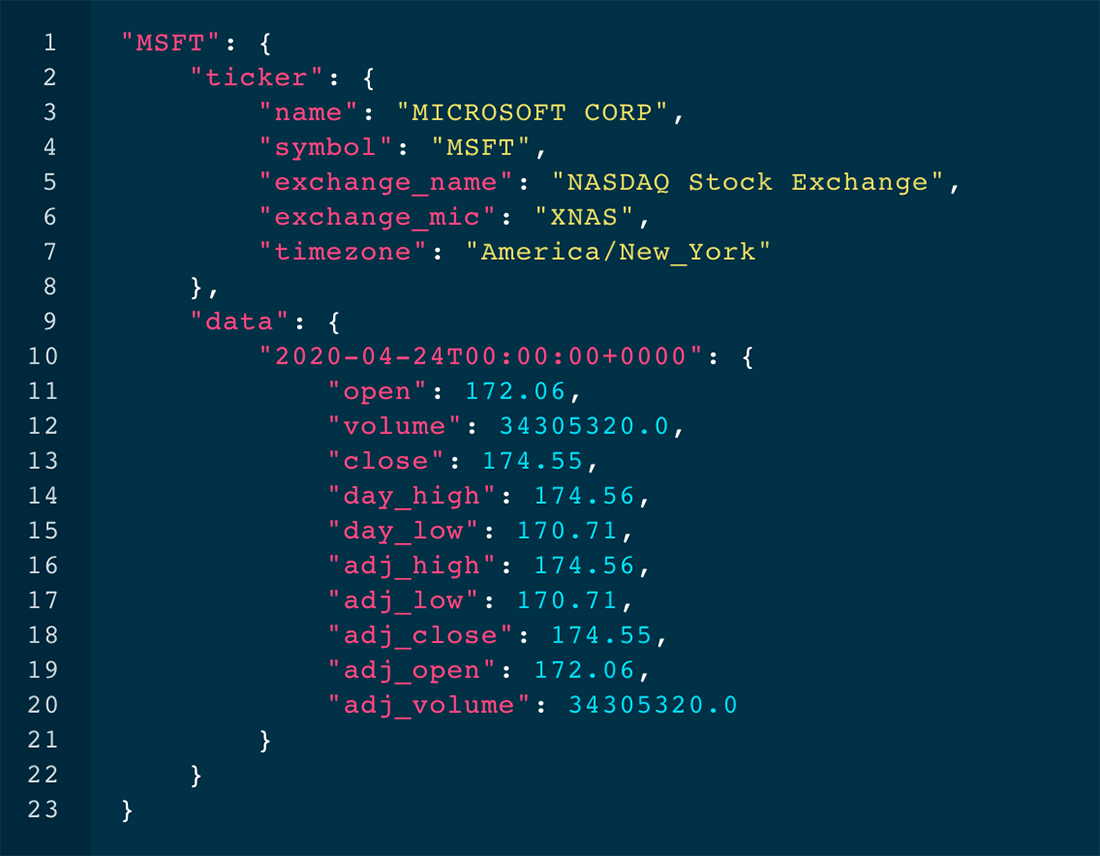 One of the best things about marketstack is that it is an easy and accessible tool. It's developer-friendly and website visitors love real-time information.
marketstack is also free up to 1,000 requests per month, so you can try it (without a credit card) before committing to more use, and scale your plan as needed. (Pricing options are in the next section.)
Key features include:
Real-time, intraday, and historical (more than 30 years) data
More than 125,000 stick tickers providing information
Pulls from 72 global exchanges, including ENX, NASDAQ, NYSE, TYO, ASX, LSE, TSX, BSE, SIX, DAX, and more
Lightweight JSON API
Uses bank-level security
Able to cover any volume of data that you need
Takes less than 5 minutes to get started with the tool
Scalable API that can handle millions of requests per hour
Nearly 100% uptime
Integrates with multiple programming languages
Plenty of documentation with code examples
Once you narrow down your needs, then you can use the API to create customized data for users on your website. Create searchable tables or display information about a single stock. There are plenty of options for how to use stock market data, this API allows you to put any of those ideas into action.
Pricing
Marketstack has flexible plans that are designed for your website users. You can level up based on usage needs and there are discounts at each plan level for yearly billing.
Pricing options include:
Free: Includes 1,000 requests per month, 72 stock exchanges, 1-year history, and end-of-day data
Basic ($9.99 per month): Includes 10,000 requests per month, 72 stock exchanges, 10-year history, end-of-day data, HTTPS encryption, support, commercial use, and intraday data
Professional ($49.99 per month): Includes everything in Basic plus 100,000 requests per month, 30-year history, and real time updates
Business ($149.99 per month): Includes everything in Professional plus 500,000 requests per month and priority support
Enterprise: Custom options available
Conclusion
If you have a need for market data, marketstack is the place to start. The scalable API is easy, fast, and secure. You, or your developer, will love extensive options and documentation to make customization easy.
And it's free to try. With no absolutely no risk to get started, marketstack might be the perfect tool to enhance your website's data and information. Learn more and try marketstack today.