Need a Better WordPress Theme? Try Extra
Whether you're a WordPress developer or newbie, a theme can make building a site and getting it online and functioning quick and easy. And with WordPress as the most popular blogging platform out there, there are plenty of sites that use this type of set up.
The new Extra theme from Elegant Themes, powered by the Divi Builder, is an excellent option if you are ready to build a new site or want to give your old design a refresh. Today, we'll take a deeper look at this theme and how you can make the most of it in your projects.
Envato Elements gives you unlimited access to over 1,300,000 professional design resources, themes, templates, photos, graphics and more. It's the best subscription for creative pros, with everything you need for your next project.
Introduction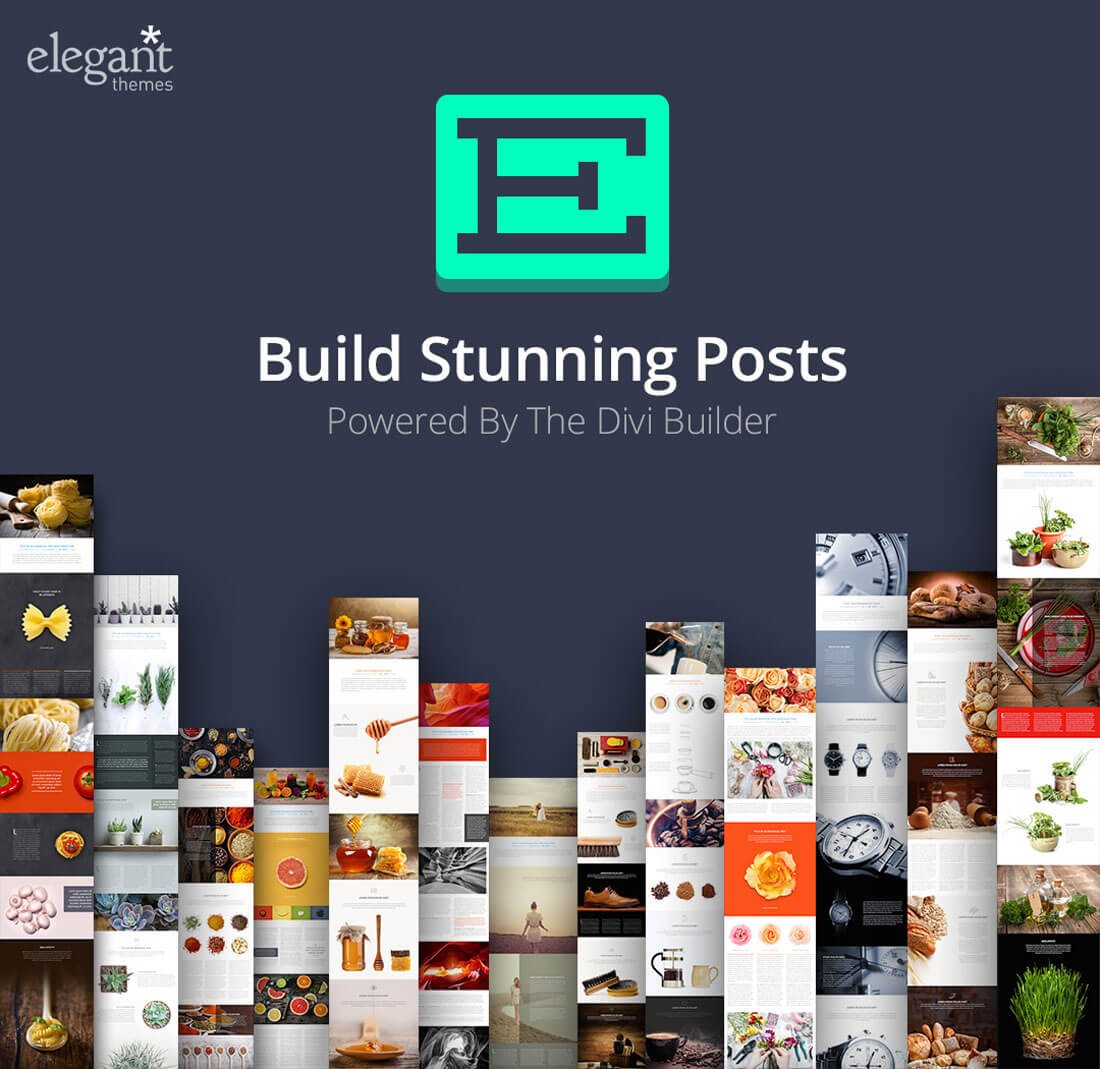 Extra, the Ultimate Magazine WordPress Theme, is a magazine-style theme that can be used for a variety of site design types. The theme is built for bloggers and online publications that have a focus on great content and related multimedia.
If you aren't comfortable with themes, they provide the front-end styling and look of a WordPress site, including all CSS elements such as color, typefaces, page layout styles and other details. You can see the design of the theme in advance and add a few customizations (if you like) to make the site more of your own. Themes are easy to use and can help you create a professional-looking site without a lot of backend code and development know-how.
What's especially nice about Extra is that it is powered by a trusted tool, the Divi Builder, which has been used for other themes and sites. The package is robust and easy to use. It comes with tools to customize everything within your site, a drag and drop page builder so you can see the design as you make changes, and plenty of template styles to help you get started and find the perfect design.
What is a Magazine Theme?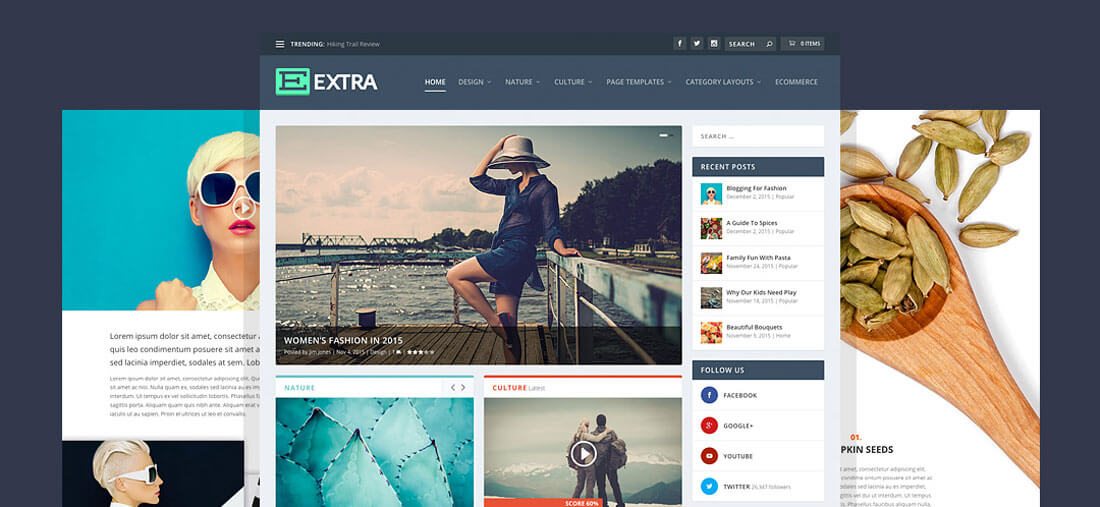 A magazine theme is one that helps you make the most out of robust content. The design is specifically created for publishers and bloggers with a lot of information to share. The design is created so that this content is easy to find and read for users.
So don't feel like you are limited in scope of use because of the word "magazine" in the name. This theme can do it all and handle all of your content (including e-commerce).
What's especially nice about the Extra theme is that this magazine style design has those extra little tools that make publishing easier. It comes with plenty of layout options and modules that are perfect for different content types. Change the category and the content block style changes with you, so that every bit of information comes in just the right container for it.
Key Features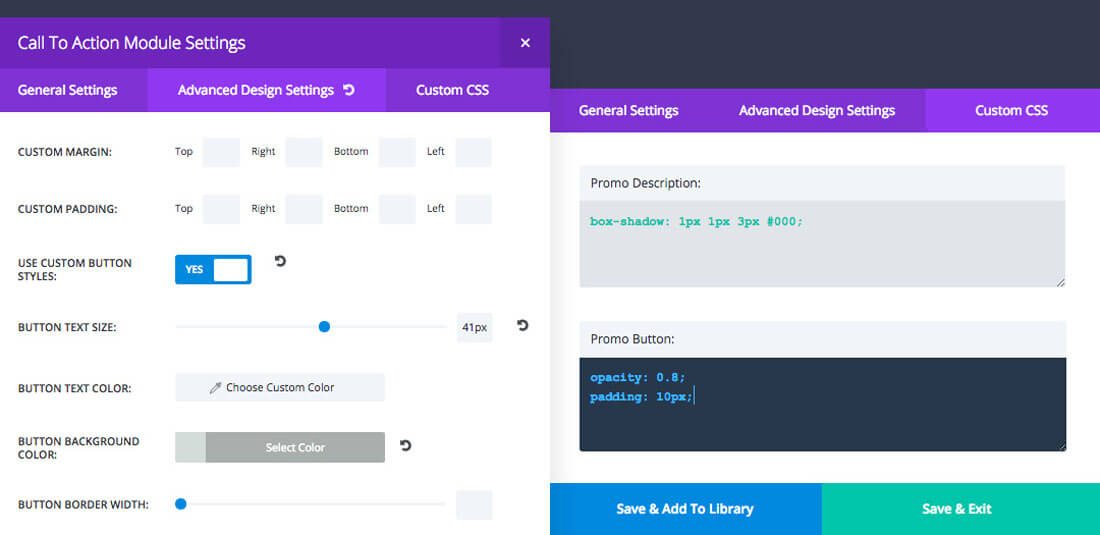 Extra includes almost any feature you could want in a theme. More advanced users will love all the customization options and newer users can appreciate the set of pre-made templates and modules to make building a website simple.
Here are some of the key elements:
Includes plenty of categories and homepage styles: You can create a site that looks completely custom using the mix and match parts in the drag and drop editor. Categories and styles range from simple logo-based designs to more advanced magazine-style pages, giving users an immersive experience based on content type.
Includes the Divi Builder: You can build an amazing story (or stories) with this theme. There are more than 40 content modules that can be completely customized. And every piece has a modern design.
Customize it all: Every element in Extra can be customized to your liking. Choose from various header options, typefaces, color, spacing and more.
Built in review system: Allow users to rate your content or products using the build in review tools. Extra's custom review tools are easy for you to set up and easy for users to work with.
Plenty of widgets: Extra is packed with custom widgets to fill your sidebars with engaging content. Options include widgets such as recent reviews, recent videos, recent posts, social media follow counts, recent tweets, author information and login information.
Integrated with social media: It only takes a couple of clicks to connect the Extra theme to your social media channels. You can display followers counts and links, plus Extra comes with built-in social sharing buttons – a website must-have! – for all posts and the ability to include links to popular social media channels in the header.
Sell online: If you are planning to sell items online, Extra can help you with that as well. The theme is WooCommerce ready (one of the most popular e-commerce tools).
Templates and Customization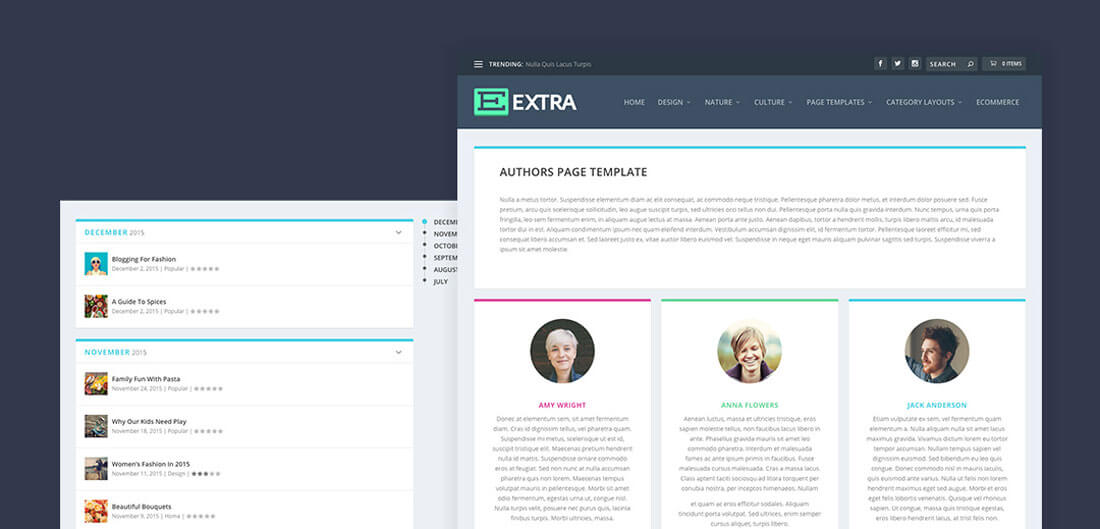 One of the biggest concerns from people who are thinking about using a WordPress theme is having a site that will look like another. No need to worry about that with Extra. There are so many template and customization options that every site will take on a custom look.
The theme comes with dozens of theme customizer options (change the header, typefaces, color, spacing and more) that can be applied to any of the templates. The theme can be customized to match your branding by matching colors and including your logo.
When it comes to templates, there is a nice set to help you ease into the design. Options include templates for timeline, portfolio and author pages. (There are plenty of others as well!)
Conclusion
With so many features and great options for customization, Extra, the Ultimate Magazine WordPress Theme, is a good option for WordPress users of all levels. You can create a site that works with you and your content that looks great.
Take it for a spin, and see how this theme works for you. We think you'll really like the ease of building your site and the final design as well!
This post is sponsored by Elegant Themes. Our thanks to them for supporting Design Shack.