Never Run Out of Images Again With StockUnlimited
Worried about running out of stock image downloads before the month ends? You can eliminate that feeling forever with StockUnlimited.
StockUnlimited is a stock image service that allows subscribers to download an unlimited number of images and vectors each month. That's what makes it different from many of the other stock image options available. Here's a look at StockUnlimited and how you can use it for your design projects.
Get unlimited downloads of 2 million+ design resources, themes, templates, photos, graphics and more. Envato Elements starts at $16 per month, and is the best creative subscription we've ever seen.
What is StockUnlimited?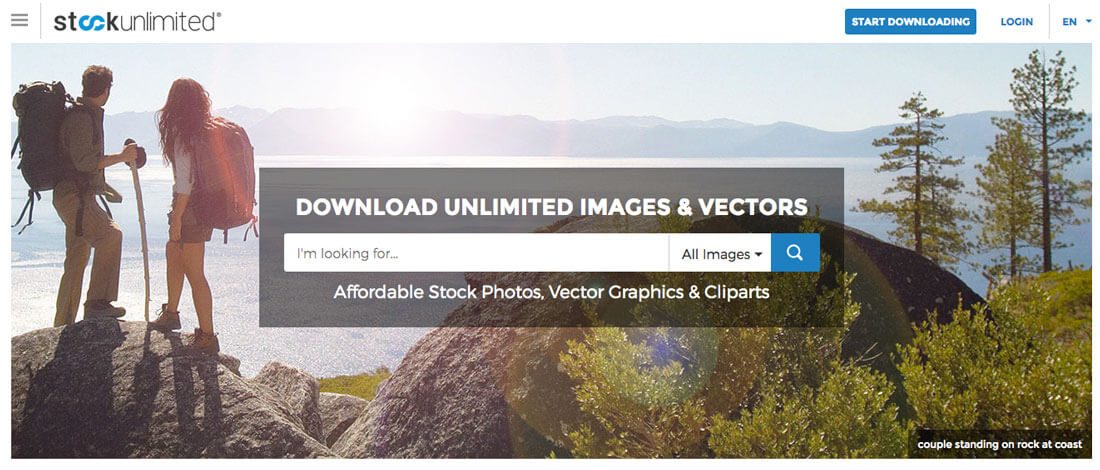 StockUnlimited is a stock photography, vector, clipart and audio provider. The service is based on a subscription-based model. For a monthly fee, subscribers can download as many files as they need for a number of projects.
You can find stock graphics, stock images, icons, buttons, backgrounds, textures and even audio files (audio downloads require a separate plan). The StockUnlimited database is growing all the time and includes more than 600,000 vectors and photos. Plus, new images are being added all the time.
StockUnlimited files are easy to download and use and can work for almost any project you have in mind:
Graphic design projects
Printed flyers
Video games
Presentations and slides
Website design
Business cards
Brochures and posters
Smartphone apps
Motion graphics and animations
Signs and banners
StockUnlimited is not new to the business. The company was founded in 2014 and has even deeper roots in the creative industry. The company is backed by some online marketplaces you might know, including 123RF and Inmagine.
Stock Images and Audio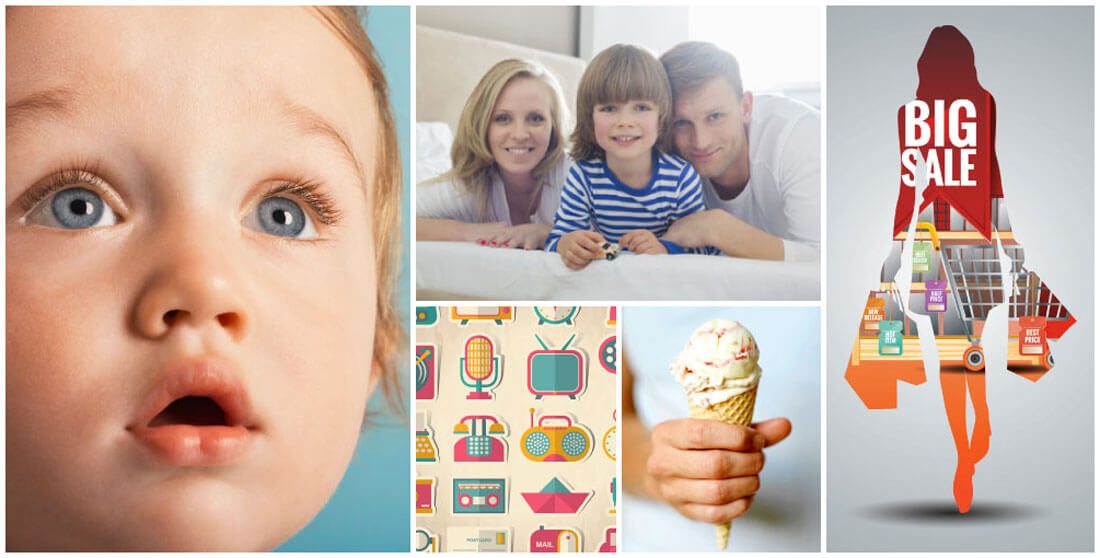 StockUnlimited has a massive collection of high-quality images ready to download and use in design projects right away.
The service includes photography as well as vector assets. Everything is easy to search and it's all included in your monthly plan. (You'll never have to guess if an image is included or not.)
Plus, downloads are easy. There's no guesswork or credits to deal with. There aren't any expiring downloads or limitations on the number of files you can use. Every plan is 100 percent unlimited. So whether you use just a handful of images or if you are a heavy user of stock imagery, StockUnlimited is a good fit.
StockUnlimited's catalog of premium photos and vectors includes more than 600,000 elements, so you are sure to find something that fits your needs.
The service also recently added audio downloads as well. While audio downloads do require a different plan than images, it's a good way to enhance your audio collection. StockUnlimited already includes more than 20,000 audio files with music, sound effects and transition and movement sounds.
Key Features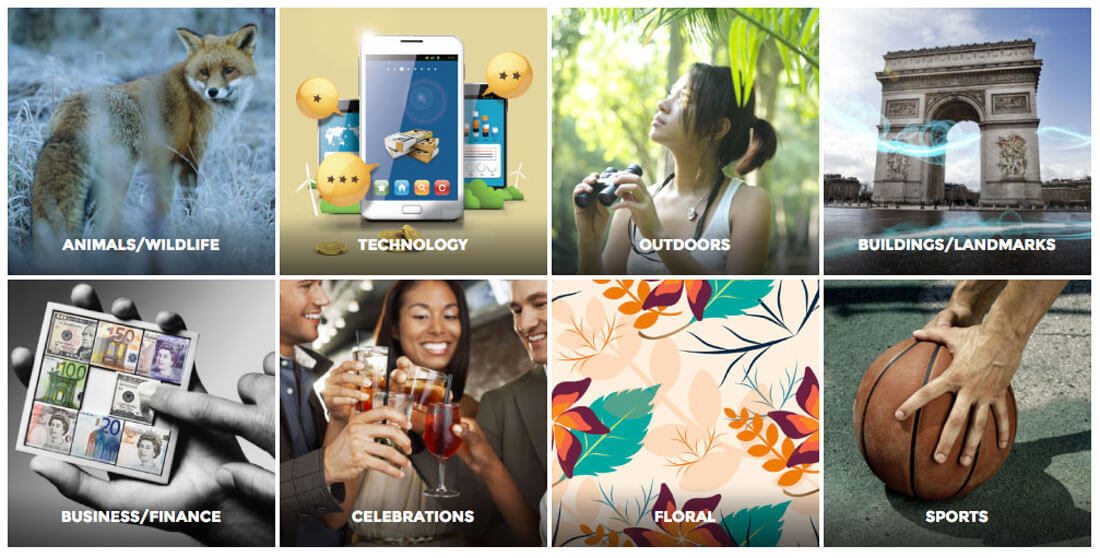 StockUnlimited's major bonus is that you can download as many elements as you like each month for one flat fee. But there are plenty of other great features:
StockUnlimited images are royalty-free. That means you don't have to pay any additional fees for repeated use of the downloads within the scope of the license.
You can download as many images (vectors and clipart, too) as you want as long as your account is active.
The catalog is growing all the time, so you'll find new stuff. Thousands of new assets are added monthly.
All of the images are professional quality and high resolution.
Search is so easy; it only takes a couple of clicks to find the perfect image.
Save your favorite images in your account with one click so you can go back and make selections.
Downloads come in a variety of formats including EPS, PNG, SVG and JPG, so you can get just what you need for the project you are working on.
Just want to browse? Look through photos and vectors by category, most popular or newest additions for visual inspiration.
StockUnlimited has some free downloads available as well.
Users can upgrade, change or cancel plans at any time, no questions asked.
Interested in finding a selection of Christmas and holiday images? Here are a few to get you started!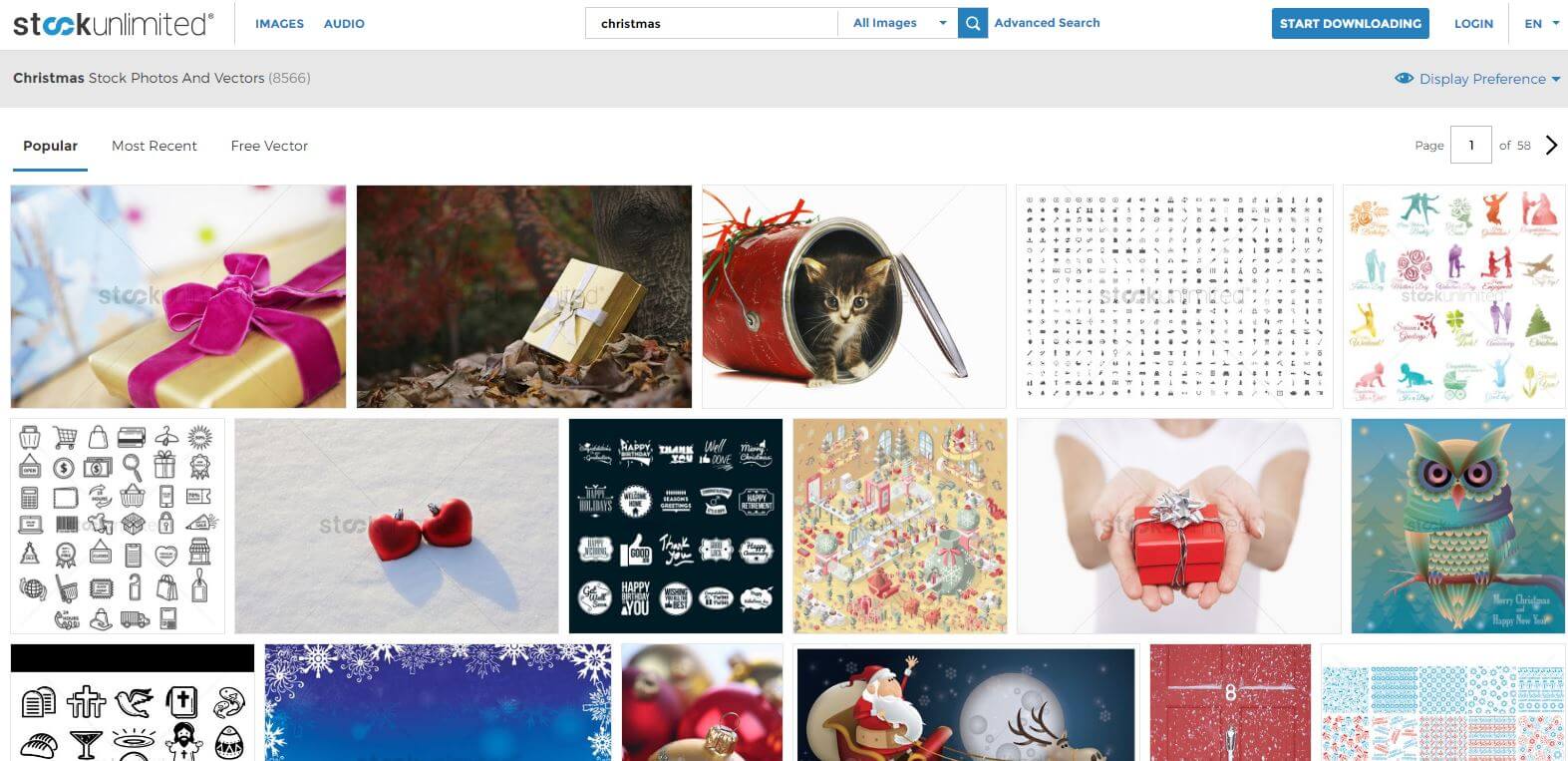 Pricing
Every StockUnlimited asset comes with the same license to make it easy for you. The standard license allows you to use images in advertising, marketing or promotions for social media, websites or apps, decorative purposes, presentations, printed publications, design elements or art, digital media or unlimited educational print runs.
And you get it all for the same price.
Vector and photo plan options include (make sure to visit StockUnlimited for even better special pricing deals):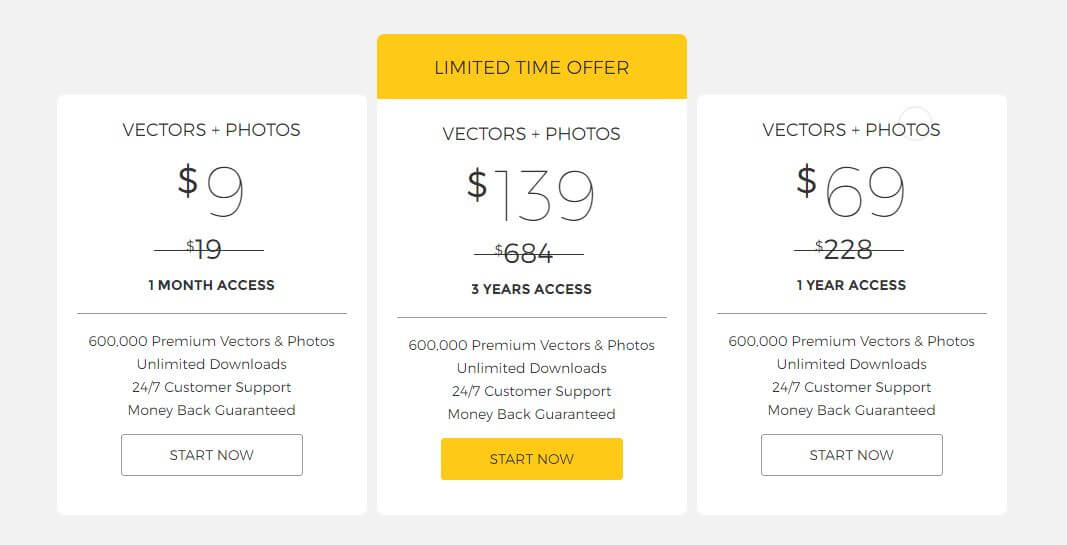 StockUnlimited also has discounts for plans with 20 or more users. (Contact them if you need a special plan.)
Audio plans come with the same unlimited download availability and licensing but you will need an audio plan if you plan to download sound elements. There are three options available for audio as well: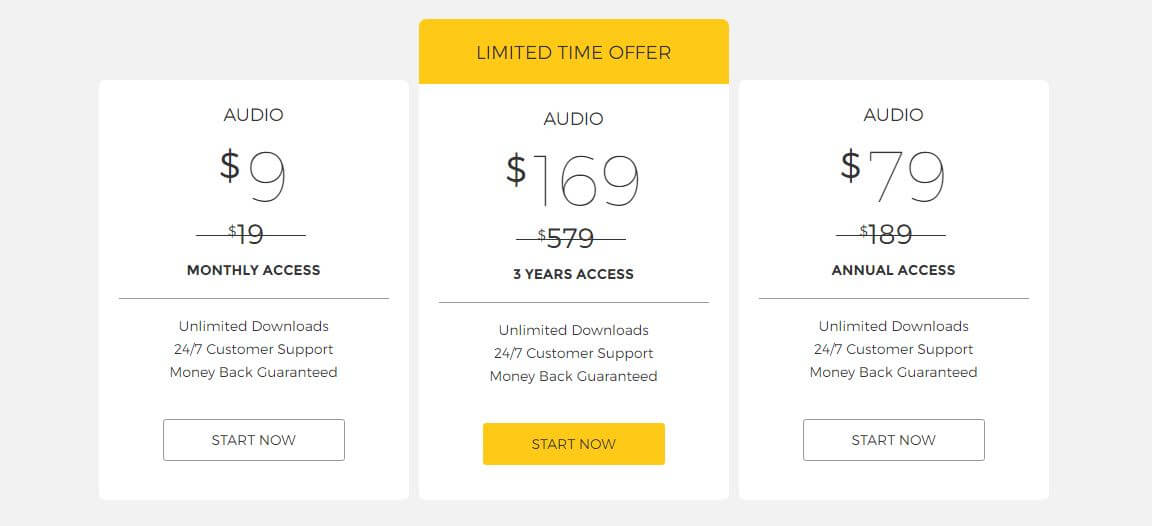 Extended License
There are some circumstances where you might need an extended license for downloads. This applies to you if you plan to use assets for printed materials that you will sell for a profit, design elements that will become part of electronic templates, video games, smartphone apps, or design elements on covers of DVD, CD, Blurays, books or e-books.
An extended license for merchandising is $20.
Conclusion
Every designer needs a good stock image service to fall back on. There are a number of benefits to having stock images and vectors at your fingertips, including time savings and ease of use.
StockUnlimited is a quality provider of assets and definitely worth a try. The 3-year and annual plans are an incredible deal right now – go check them out for sure – to see if this service is right for you. Compared to some other options, most designers can get their money's worth and more even with only one high-resolution download per month. Try StockUnlimited today and let us know what you think!