Optimizer WordPress Theme: Designed to Make Website Building Easy
Need a new website? Chances are if you have not redesigned in a while that you probably need a visual – and user experience – refresh. A website based on a WordPress platform is a good place to start.
An even better place to start is with the Optimizer WordPress theme. The theme is made so that even if you don't feel comfortable coding, you can build a great website. It is light enough to work for one-page sites and includes enough robust features for almost any full-scale website design project. Today, we're going to take a look at Optimizer and how you might be able to use it for your projects.
Envato Elements gives you unlimited access to 2 million+ pro design resources, themes, templates, photos, graphics and more. Everything you'll ever need in your design resource toolkit.
What is Optimizer for WordPress?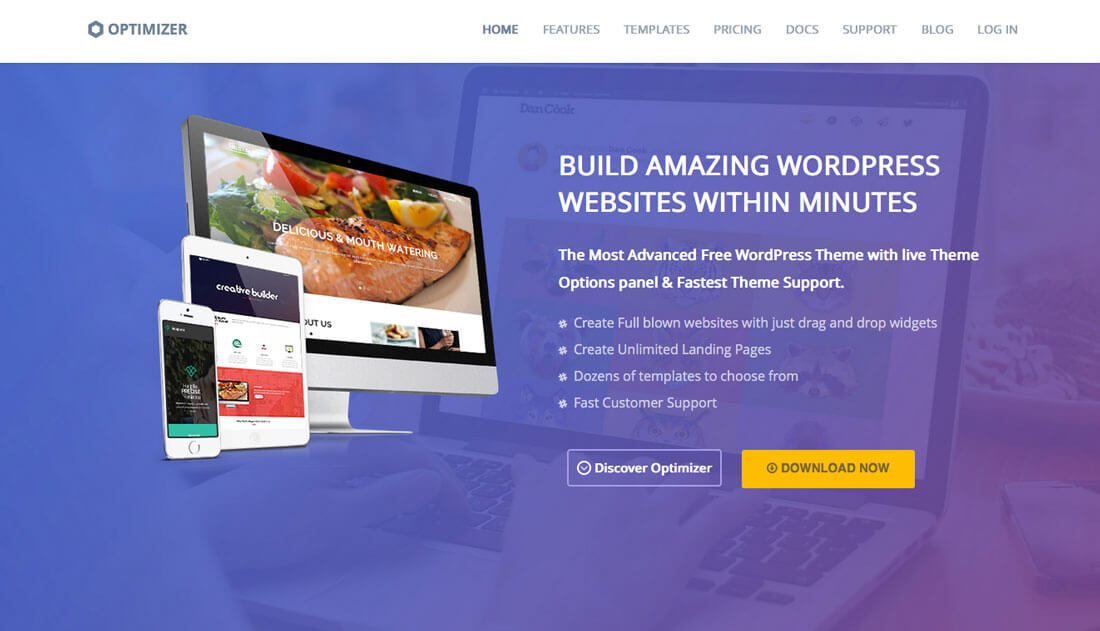 Optimizer for WordPress is an advanced WordPress theme with a custom options panel that makes designing easy. It features drag and drop widgets so that you can see your website come to life as you build.
It includes plenty of cool templates to start with so you don't have to have a great design in mind before you start. You can choose one of the templates and build with your content and customization options. (This makes building easy and helps you create a nice website, even without a lot of design or technical knowledge.)
Optimizer is a multi-purpose theme, which means you can use it for almost any type of website project. And you won't have to touch a single line of code to take your website live.
And it's built on a fully responsive framework so that your website will look awesome on any device and provide users with a seamless and consistent experience. Plus, Optimizer is a theme you can trust.
It's fast, and gets an A grade on the GTMetrix Speed Test.
It's secure. Optimizer is coded to webs standards and best practices so you can trust it.
It's mobile-friendly (a must-have) and scores well on the Google Mobile Friendly Test.
Your Content, Easy Design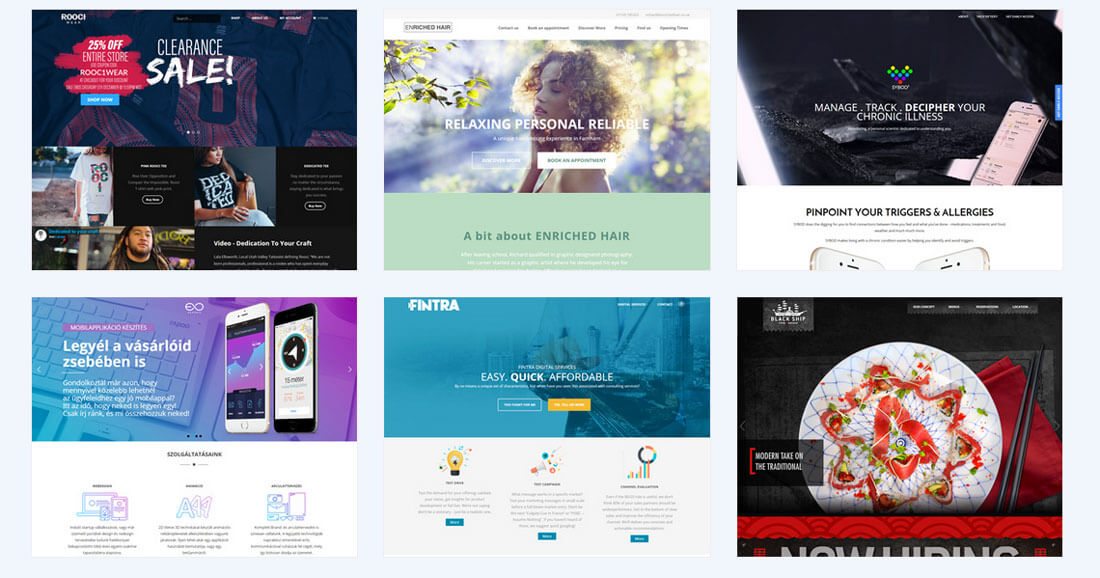 Now that we have some of the technical specs out of the way, let's look at some of the fun stuff – Optimizer has a first-class design. Just look at some of the websites above that were built using the theme.
And you can do it, too.
Optimizer lets you add any type of content anywhere in the framework. This feature gives you the flexibility to really own your website and make it exactly what you want and need, whether you are building for a small business, portfolio or blog.
Optimizer includes a robust set of more than 20 custom WordPress widgets so that you can create content on the fly and include it in locations throughout the site design. The theme presets include another 40 options. Some of these widgets include:
Call to action
Map
Posts
Portfolio
Image or video slider
Contact form (with MailChimp integration)
Testimonials
Social media bookmarks
Key Features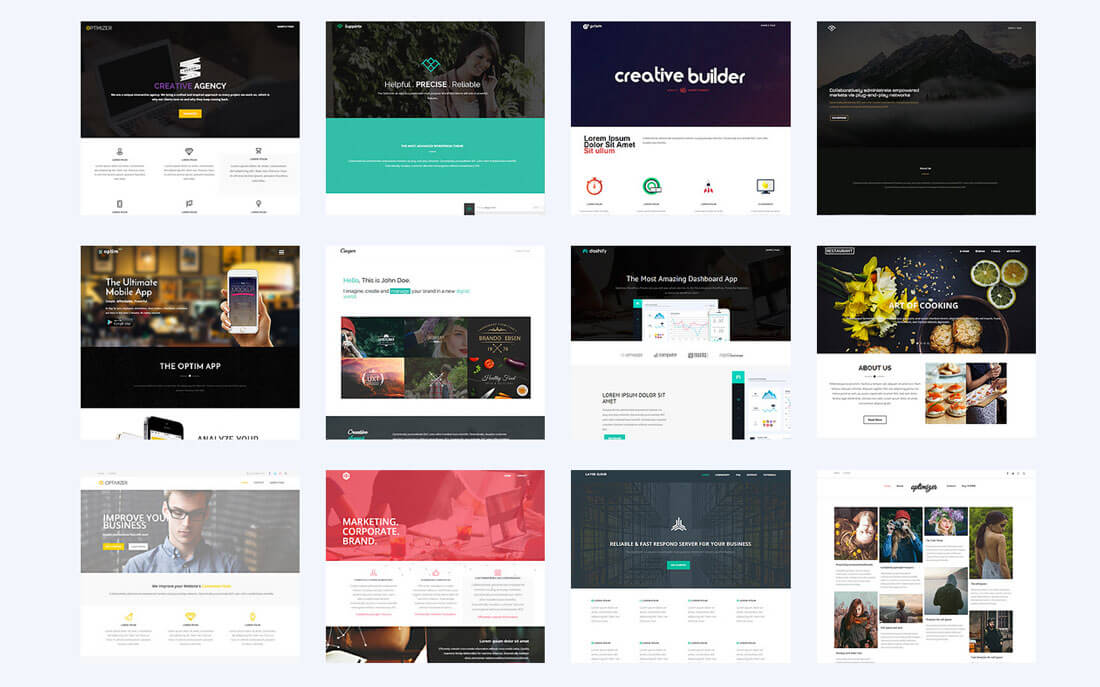 Whether you have used a WordPress theme in the past or not, Optimizer is likely to impress. With free and pro versions, you'll be able to find the package and design that's right for you. The framework is designed for full-width and boxed layout website designs and includes more than 600 fonts, custom CSS options and easy upload for images, video and logos.
The theme is packed – seriously jam-packed – with every feature you could ask for. Here are a few of the key features.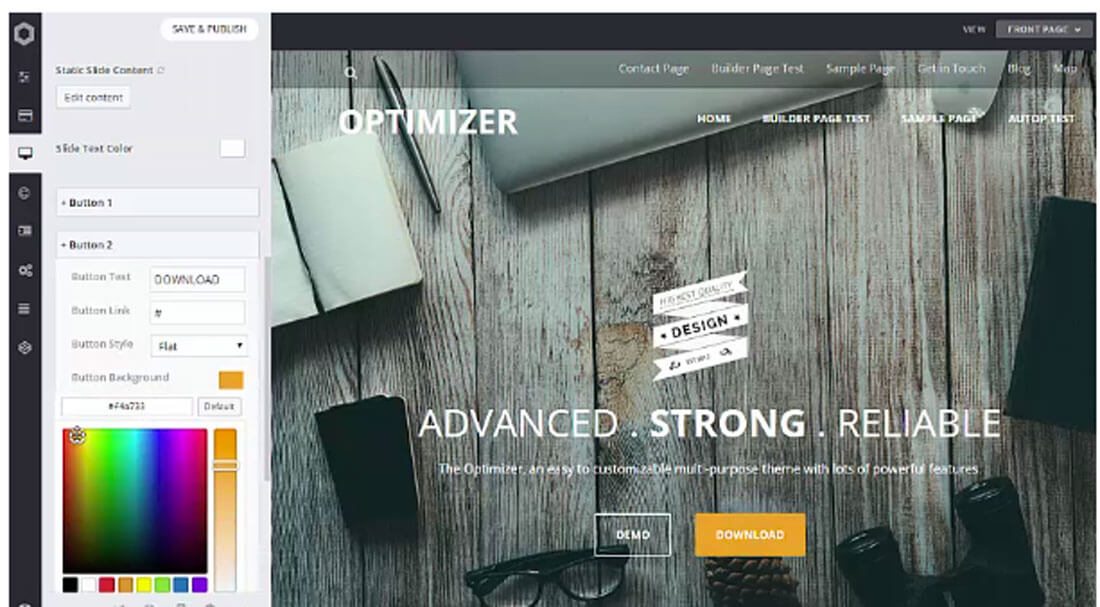 More than 60 shortcodes ease of building your website. Choose from everything from different column layouts to buttons, lists and carousels.
One-click presets help you get started and make small adjustments and tweaks to customize.
Everything in the theme is search engine optimized, so users can find your website.
It works with all the popular WordPress plugins. (Just plug and play!)
The interface on the backend is made for everyday users. You can see changes happen to the design as you work, streamlining the web design process.
Widgets everywhere. Bring in a social media feed, provide user testimonials or create custom block styles with the dozens of widget options to choose from. Mix and match to make a site that's truly yours.
New updates are released to the present library monthly so there are always new designs and elements to try.
Optimizer comes with the ability to create an unlimited number of landing pages.
The theme is compatible and includes integration for some of the most popular WordPress tools, including WooCommerce, bbPress, MailChimp and Contact Form 7.
The theme comes with support, so you'll never be alone in the website building process.
And … You Can Download it Free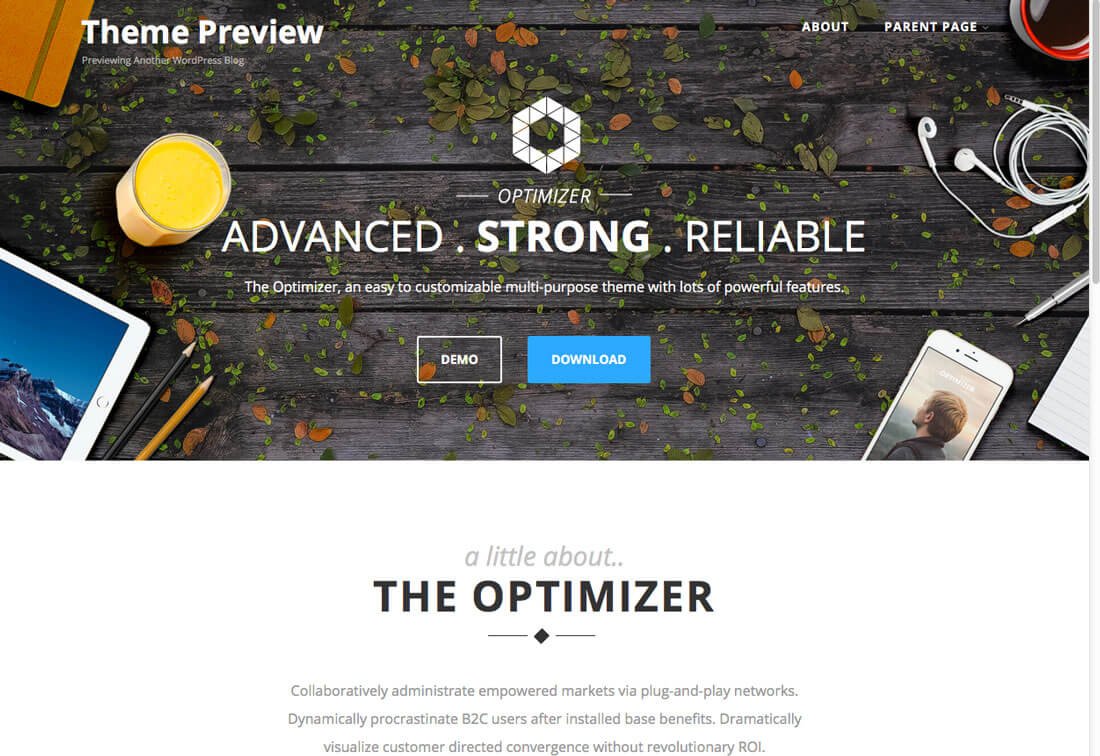 So here's one of the best features of the Optimizer theme – you can download it right now and start building a website for free. The free version is available directly through WordPress and has been installed more than 20,000 times and comes with a 5-star rating.
What are you waiting for?
Other Pricing Plans
And if you really like Optimizer – it's very likely – you can upgrade to the pro or ultimate versions for even more features. All three versions come with lifetime updates as well (you can compare the specifics here):
Pro ($59): Unlocks all of Optimizer's features, advanced customization tools, the preset library and comes with even better support for a single website.
Ultimate ($199): Comes with everything that Pro offers, but can be used for an unlimited number of website builds.
Conclusion
So are you ready for a redesign? Download the free version of Optimizer today to start planning your new website. You can be online and redesigned faster than you might think.
Start with a template or build from scratch, depending on your experience level. And if you like Optimizer, consider an upgrade to unlock the full capability of this theme. Plans are very competitively prices, are highly-rated and come with a 30-day money back guarantee (just in case). Have fun building!