Paperless Documentation Is Easy With Eversign
More businesses are trying to find ways to go paperless. Eversign is a great tool that can help you cut the clutter from all those paper documents.
Eversign is a free, online app that helps you create legally binding electronic signatures for work or personal projects. The platform allows users to approve, deliver and sign documents online without printing or scanning a single form. Here's a look at how it works.
Get unlimited downloads of 2 million+ design resources, themes, templates, photos, graphics and more. Envato Elements starts at $16 per month, and is the best creative subscription we've ever seen.
What is Eversign?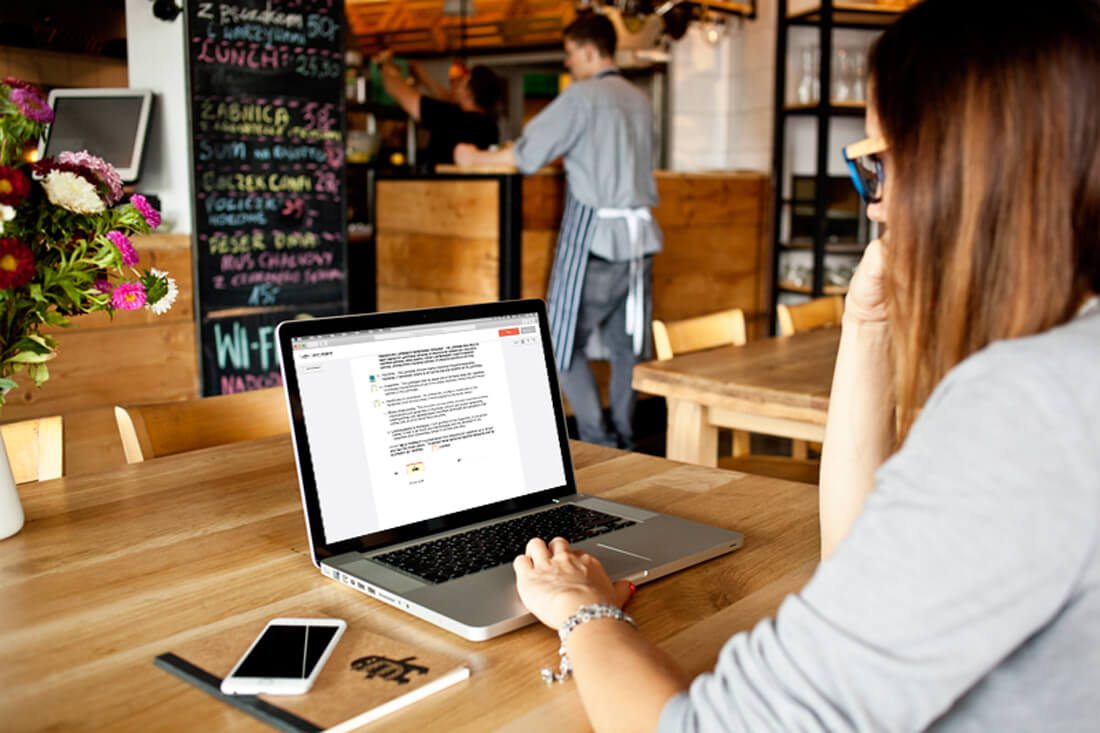 Eversign is a business-based tool to help companies of any size manage documents electronically. Eversign can help you boost workflows with simultaneous work because you won't have to wait for document delivery and return. Plus, it works on any type of device, so users can sign the dotted line from anywhere, including mobile devices.
Eversign also integrates with popular apps such as Dropbox, Evernote, Google Drive, Box and OneDrive so users can save and manage files from anywhere.
The functionality works for almost anyone.
For individuals or freelancers: Keep track of documents securely in the cloud.
For small to medium businesses: Reduce turnaround times associated with paperwork and save money.
For large businesses: Ensure that electronic signatures are legally binding and reduce turnaround times.
From simple sales contracts to financial and legal documentation, Eversign is a one-stop solution. Use it for non-disclosure agreements, purchase agreements, power of attorney, vendor contracts, board consents, offer letters or new hire paperwork, sales proposals or almost anything else that requires a signature.
Create an Electronic Signature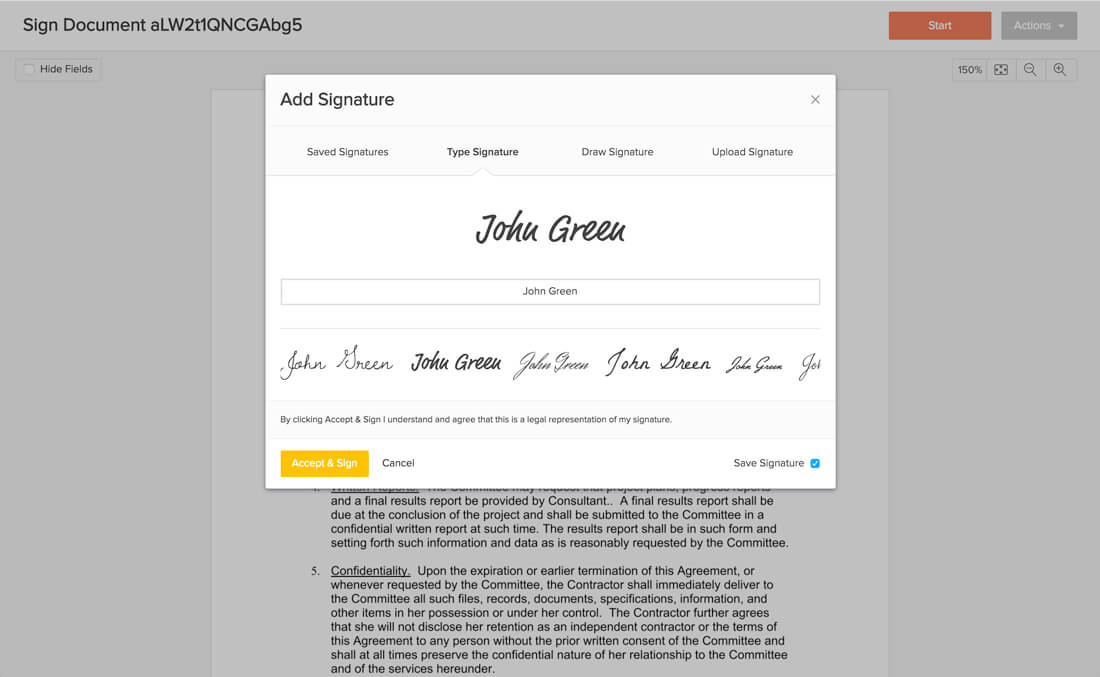 Eversign's key component is the electronic signature feature. Users can draw a signature to use for documents so it looks like something signed using pen and paper, type an e-signature, upload a scanned signature image or have the software generate a custom signature.
Eversign tools can facilitate document signing that you do yourself with a document upload that can be sent to another party; in-person signing, where customers or partners are present; or remote signing of documents from any location. Eversign also allows for multiple signers on a single document in a predefined sequence that forwards the document to the right person in the right order or at the same time.
And the Eversign process ensures that all signatures are legally binding. Every document with electronic signatures is enforceable thanks to validity and compliance features.
Key Features
While Eversign is probably the most robust electronic signature tool you'll come across, it also helps you manage documents in the cloud and automate parts of your daily workflow.
Key features include:
Document security: Store documents in the cloud or export to your servers.
Document editor: Upload existing PDFs and prepare for signing using the intuitive editor.
Audi trail: Keep track of every change to a document with name and address stamps and well as time and IP information.
Templates: Develop custom templates for common forms so creating documentation only takes a couple of seconds.
Multiple business options: You can manage multiple businesses within one Eversign account.
Team management:
Contact management: Set usernames and passwords for team members to use Eversign so everyone can keep track of their documents.
App integration: Eversign works with plenty of other online applications – and maybe even your CRM – with integration for Salesforce, Dropbox, ZOho and more.
REST API: Handle e-signatures in your application using the JSON-based REST API.
Top-Notch Security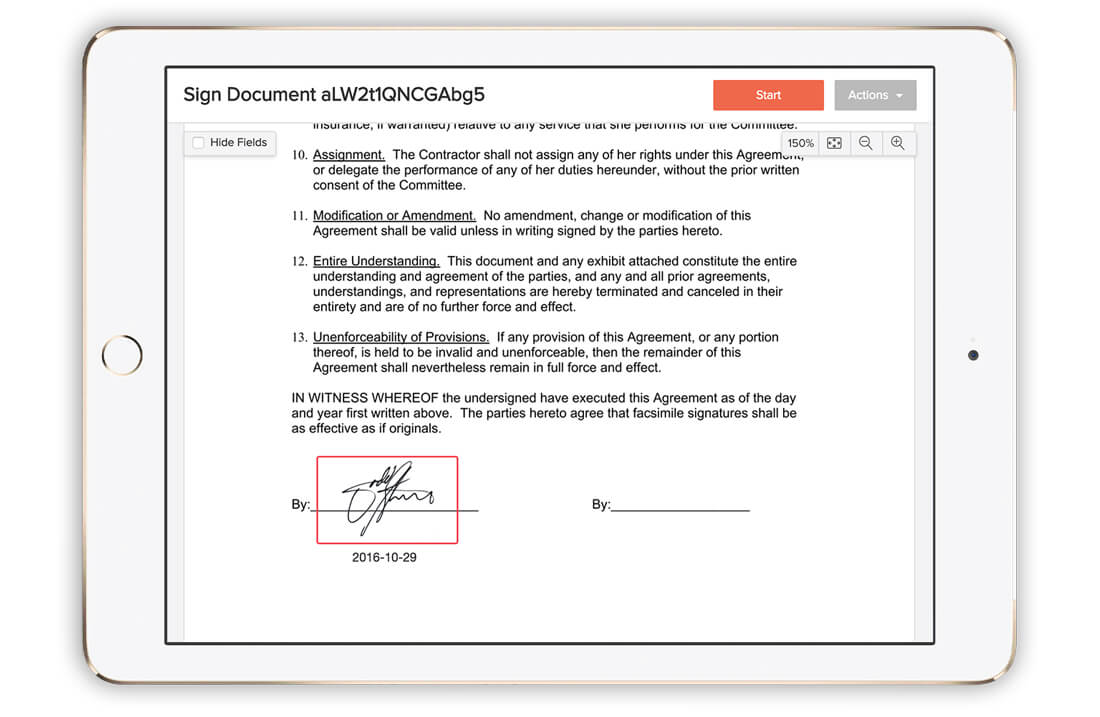 To ensure that documents are legally binding, Eversign meets stringent security and authentication requirements that are the standard around the globe.
All of the data processed using Everign or its API is encrypted using a 256-bit HTTPS encryption protocol. The digital signature process shows that each signee exhibits intent in signing a document electronically.
The signing process requires authentication that collects and store certain information such as full names, email addresses, IP addresses and time stamp data to ensure that the signee is properly identified.
Documents can also be set to expire so that they are permanently removed from the system at a certain time.
Free and Paid Plans
Eversign offers four plans based on your business and documentation needs.
The free plan is ideal for most individuals. The "lite" version of the software allows you to sign five documents per month and includes three API requests. This is also a good place to start to see if you like the tools.
Other plans include:
Basic ($9.99/month): Designed for small teams, this plan includes unlimited document signing, three document templates, 10 API requests, advanced integrations and dedicated support.
Professional ($39.99/month): With five team member logins, the plan includes the full suite of features with unlimited documents, 10 templates, 25 API requests, advanced integrations, dedicated support and in-person signing.
Enterprise ($79.99/month): Made for larger companies, this plan includes unlimited documents, 25 templates, 50 API requests, 15 team members, advanced integrations, dedicated support, in-person signing and custom branding.
All you need to sign up is an email address. (No credit card required.)
Conclusion
Eversign is a valuable business tool. After playing around with it for just a few minutes, I could see plenty of ways that it could make my work life easier. Feature such as being able to draw or upload your own signature are nice, and the option to use templates for quick document access makes sending out freelance contracts a breeze.
The cloud storage option is also nice. With everything in one place, you won't have to go digging for missing documents.
Plus, the eco-friendly nature of this tool is a real bonus. Storing paper documents takes a lot of space, kills tress and can result in cumbersome filing systems. Eversign makes documentation quick, easy and it really does streamline tasks that used to take days.
The tools are free to try. Go see for yourself why electronic signing is such a big deal.
This content is sponsored by Eversign. Our thanks to them for supporting Design Shack!