Share Your Own Story With a Creative Multi-Purpose Theme
Here at Design Shack, we love tools that make life easier. WordPress themes are one of those tools. Themes can help you save time with a ready-made framework that you can customize on the way to getting a website online quickly.
Story by Pexeto is a WordPress theme worth talking about. Today, we're going to explore the theme, what makes it special and how it could help you in your own design projects.
Get unlimited downloads of 2 million+ design resources, themes, templates, photos, graphics and more. Envato Elements starts at $16 per month, and is the best creative subscription we've ever seen.
Introduction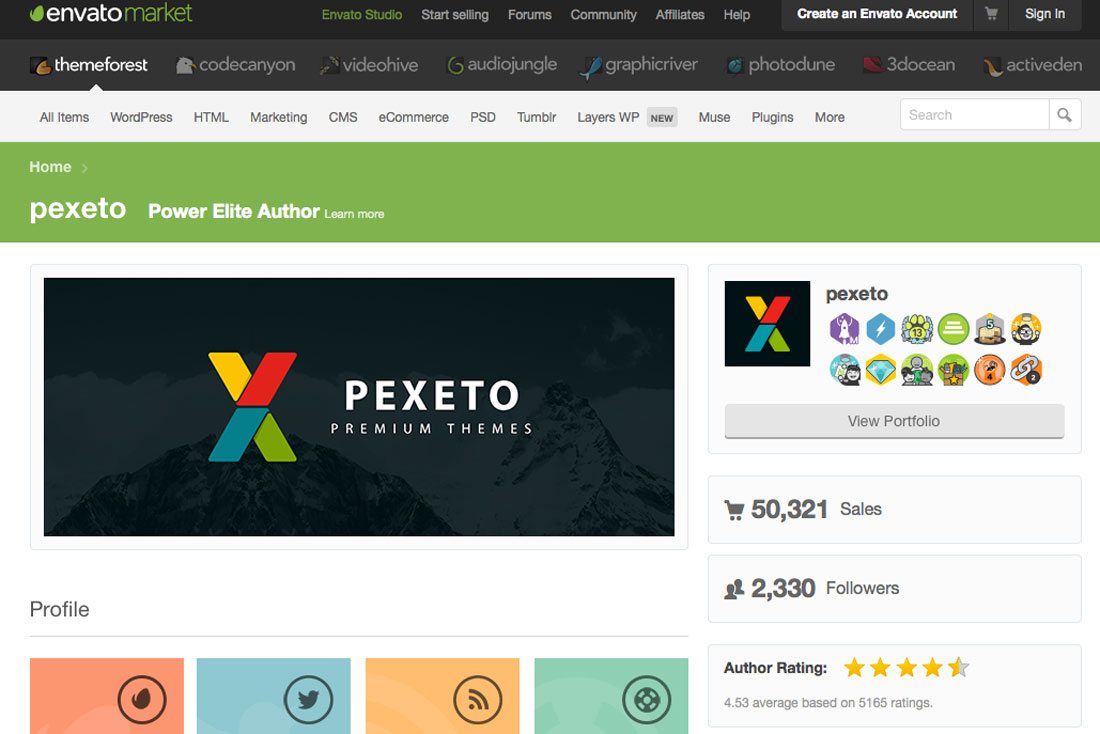 If you are looking for a quality theme and don't know where to start, finding a good theme creator is a solid option. Pexeto is one of those theme creators.
As a long-standing Envato author with Power Elite status, Pexeto has sold more than 50,000 items and has more than 2,300 followers with an almost 5-star rating. Pexeto broke the $1 million mark in sales a few years back and has been in the theme marketplace since 2009.
Here's what the duo behind the themes had to say about that milestone: "It means a lot to us. It was a tough decision to quit our daily jobs and start working full-time as authors on ThemeForest. It's an incredible feeling to see that the risk we took and all the hard work we invested, eventually paid off."
Even more important is their advice to other designers: "When creating a theme (or another product), try to implement something that will differentiate it from the others. It may be the design style, or new functionality. With so many themes out there, it's hard to create something unique. Invest a significant effort in doing so."
The Pexeto team is on social media as well and you can connect with them on Envato or Twitter.
Story Theme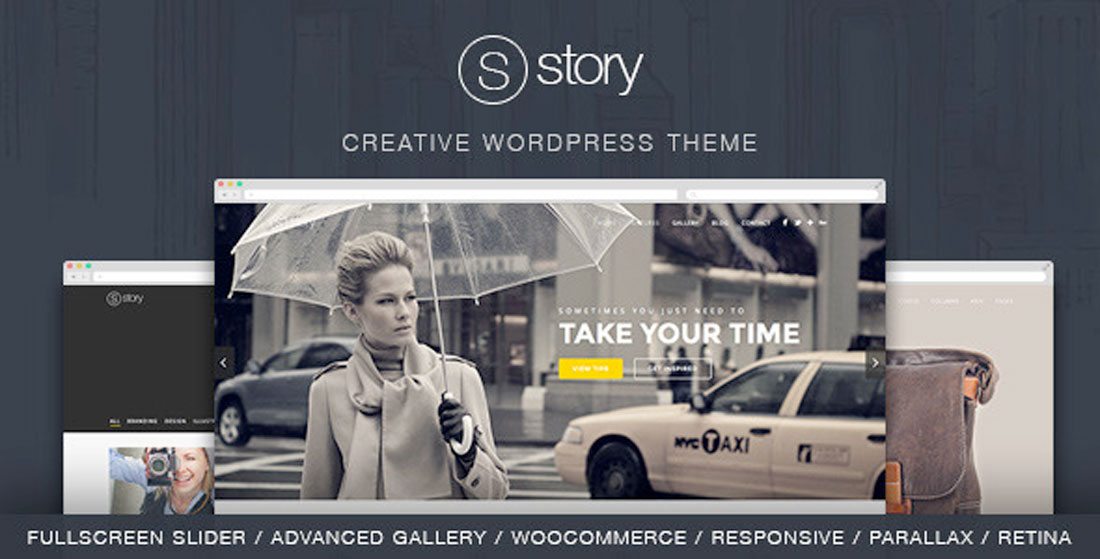 Story is the newest Pexeto WordPress theme and it's a great option for a variety of different website types. The theme is fully responsive, features a modern design and plenty of tools to build a nice website fairly quickly.
What's nice about Story is that it is a multi-purpose theme, meaning you can use it for a variety of purposes and site types. While many people think of WordPress as a blogging platform, a multi-purpose theme can help you create any type of website with a set of pieces that you can customize.
Story is a premium theme and comes with a ton of features – more on that below – and the regular license is $58. (An extended license is also available.)
Different Styles
There are two categories of popular website design right now – one-page sites and those that are more massive. Story is usable for either site outline, but is especially great in giving you the option to have a lot of site layouts in one framework.
Story includes 10 different page styles. (You will be hard-pressed to find another collection with this many options in one place.) Here's a look at each one:










Theme Features
Story is packed with all the features you would expect from a premium theme, and maybe a few that you had not thought of. Many of these features are what set Story apart.
The theme includes a beautiful full-screen slider. The slider is responsive and allows complete control when it comes to customization, from background images to color to call to action buttons to text styles and typefaces. And it's designed to work on retina displays.
Story is made for people who want to sell products or open an online shop with WooCommerce integration. The theme even comes with an AJAX shopping cart and a few pre-made custom shop designs.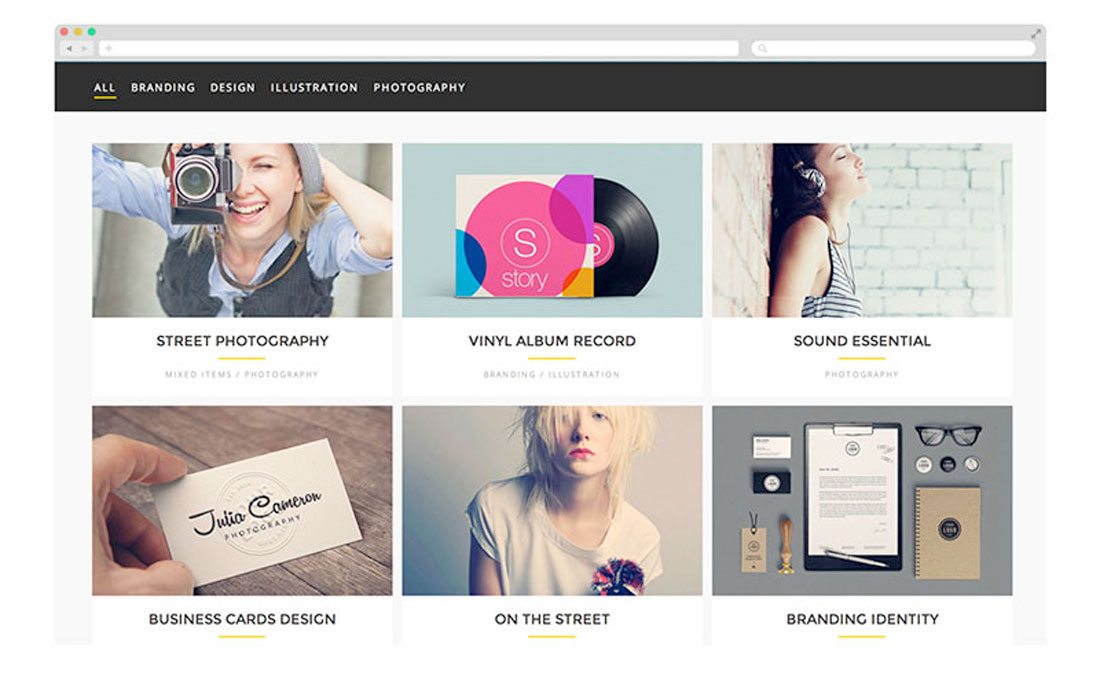 The advanced portfolio galley is something designers can really appreciate (especially if you are building a site for your work). The gallery options include seven different item and layout types – AJAX powered, masonry, multiple column, partial loading, category filter, pagination and unlimited gallery pages.
One of the features that makes all of this super-usable is one-click installation. (This might be the best feature Story offers.) You can import content and settings in a single click to set up your site. This is pretty neat if you are bringing over a site from another theme or if you have been playing around on your own and have content but no real design plan. This feature will make your life easy.
The intuitive admin panel is another tool that will help you customize your site quickly. The panel is packed with popular options so you can make changes to styles, colors, fonts, layouts and other elements without getting into the code and from a central location.
Story also includes mega menu support. This is great for sites with a lot of content and activation is a breeze. Select a few main menu (parent) items and assign subcategories and you are done.
And there are plenty of other features, including:
Unique header customization options
User-friendly interface
Typography and font management tools
Multiple blog layouts and options
Custom background tools
Retina-ready design
Plenty of social sharing tools
Automatic updates
Unlimited sidebars
Follows search engine optimization best practices
Conclusion
Pexeto's Story is a great multi-purpose WordPress theme option because of the number of modern features it includes. It has pretty much everything you need for any type of site design from a portfolio to online store. And it is easy to use.
Story is available from ThemeForest. With more than 7,000 sales of this theme alone, users are loving the functionality of this theme. Learn more about Story by connecting with Pexeto on Envato, Twitter, or through Pexeto customer support.