3 Ways to Boost Your Resume With Parsons at Open Campus
Spend your summer days building on your professional foundation, and emerge this fall poised to take on new challenges. Whether you have your eye on that promotion, a new side hustle, or a career shift, boost your resume by pursuing industry-recognized credentials through Parsons at Open Campus.
Designed with working professionals in mind, Open Campus is The New School's destination for continuing and professional education, drawing upon the vast resources of the top-ranked Parsons School of Design.
At Parsons at Open Campus, students learn from leading experts at the top of their field, develop professional portfolios for further career advancement, and expand their networks. Courses are available on campus in New York City and online to help you gain future-facing skills while providing flexible study options to fit into your busy schedule.
How do you get started? Here are three certificates offering key skills to make your resume stand out.
Get unlimited downloads of 2 million+ design resources, themes, templates, photos, graphics and more. Envato Elements starts at $16 per month, and is the best creative subscription we've ever seen.
1. Infographics & Data Visualization Certificate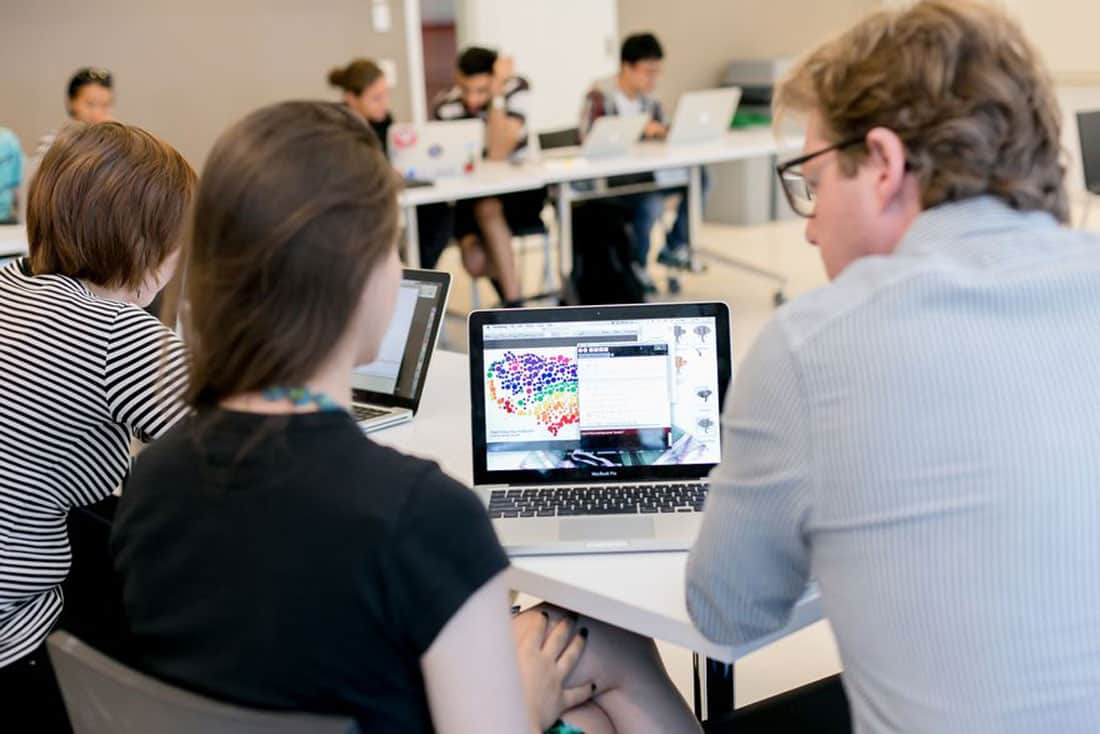 Do you often find yourself staring at data trying to figure out how to create a visual element from it? Or maybe you need to turn a ton of information into an infographic? The Infographics & Data Visualization Certificate can help you translate complex business insights into compelling visual stories using elements of graphic design, statistics, and computer science. With this series of five online courses, you will:
Understand best practices for data visualization and information design
Learn the fundamentals you need to succeed in big data and metrics-driven environments
Gain a clear understanding of the most common and important tools used by companies, organizations, and individuals to visualize information
Develop a data visualization portfolio to use for career advancement
Hear from industry experts and learn techniques for bringing complex statistics to life for a variety of audiences and uses
Hands-on courses cover strategic information design, data analytics, and filtering, visualization best practices, and programming basics that can apply to a variety of industries from design, to marketing, to finance.
2. Graphic and Digital Design Certificate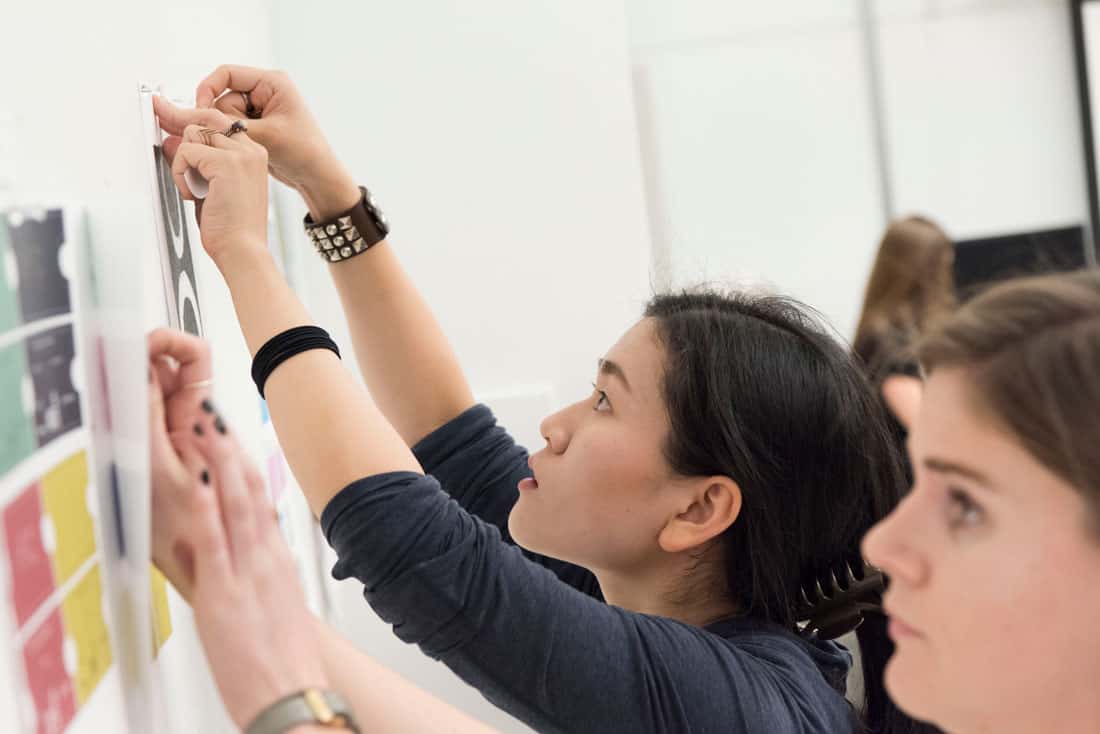 Become a visual storyteller across digital and print media with a Graphic and Digital Design Certificate. Graphic, web, and interactive designers must be adept in the evolving world of technology and visual culture. With this program, which can be completed in New York City, entirely online, or a combination of both, you will:
Strengthen your skills in the graphic design process, including research collection, concept development, iteration, editing, and reflection
Learn how to develop a client's visual identity through typography, layout, and color
Cultivate your technical abilities in industry software with Adobe Photoshop, Illustrator, and InDesign
Learn under the guidance of our distinguished faculty, who are practitioners in the field
Develop a well-curated portfolio for career advancement
Courses develop foundational design skills (concept, type, layout, color) and provide training in industry standard software.
3. Design Leadership for Business Certificate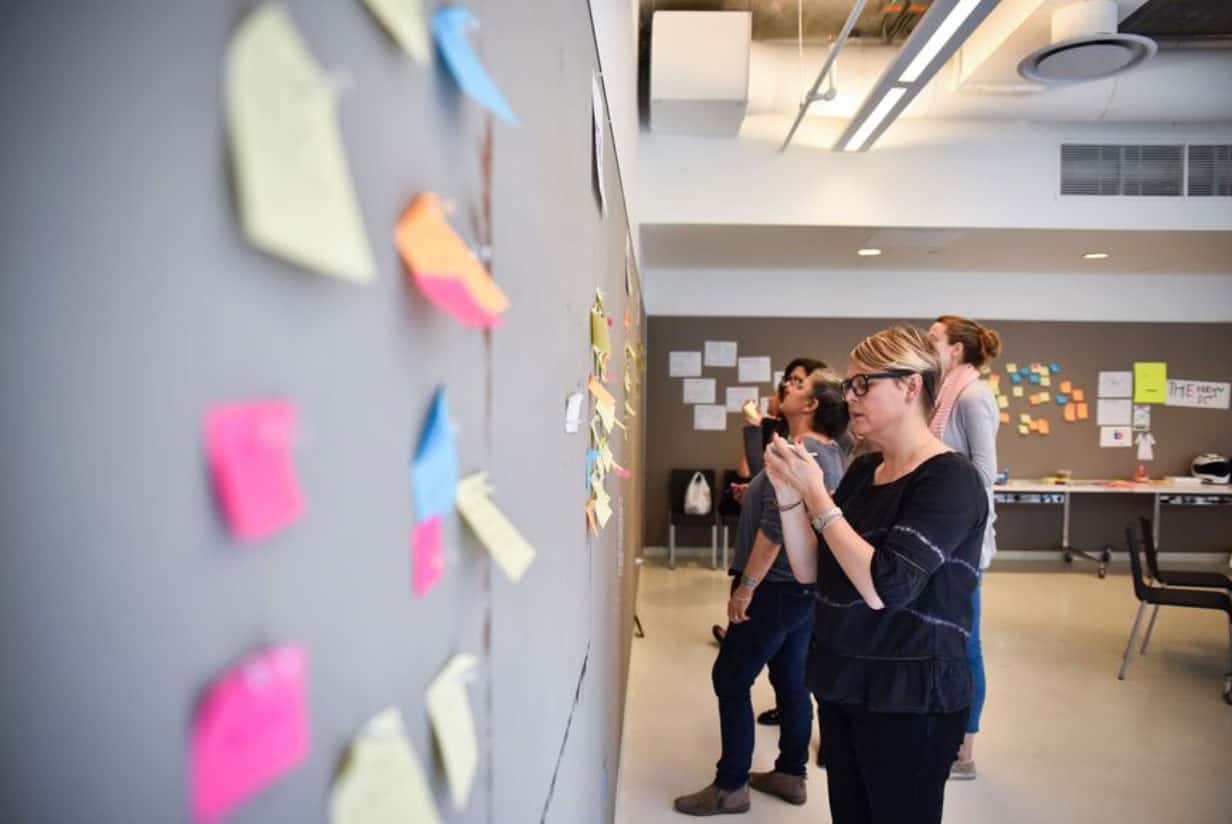 Master human-centered design thinking methodologies that can be applied to effect change in a range of professional contexts. The Design Leadership for Business Certificate utilizes an iterative, design-centered approach to problem-solving that will help you unlock groundbreaking innovations to strategically plan for the future of your company, personal endeavors, and teamwork. With this program, you will:
Master techniques for facilitation, project management, and the creation of viable business models
Develop skills integral to the design thinking process, including interviewing, observing, and prototyping
Investigate user challenges, unlock hidden needs, and design innovations to address those needs
Examine the social and environmental implications of design
Learn creative approaches that can effect change across a range of professional contexts, whether you're consulting, working for an agency, or leading design initiatives within your current organization
Courses are taught by strategists, entrepreneurs, and design thinkers with years of experience working across industries.
Now's Your Time
Summer is the ideal time to take stock of your career goals and plan your next move. Course registration is open now and summer courses begin as early as May 28. Register today.
Our thanks to The New School for sponsoring this post, and helping to support Design Shack.