Jumpstart Your Career With This UX Design Bootcamp
The next level of your career starts now. If you've been looking to enhance your skills or break into UX design, formalized training might be the next logical step.
Springboard, an online school designed for skills that today's workers need, is accepting applications for the next UX Design Bootcamp. This is more than an online class, it's an intensive course that includes a design project in the industry, one-on-one mentoring, and even a guarantee that you'll find a job in the field.
Here's how the program works.
Envato Elements gives you unlimited access to 2 million+ pro design resources, themes, templates, photos, graphics and more. Everything you'll ever need in your design resource toolkit.
What Is Springboard's UX Design Bootcamp?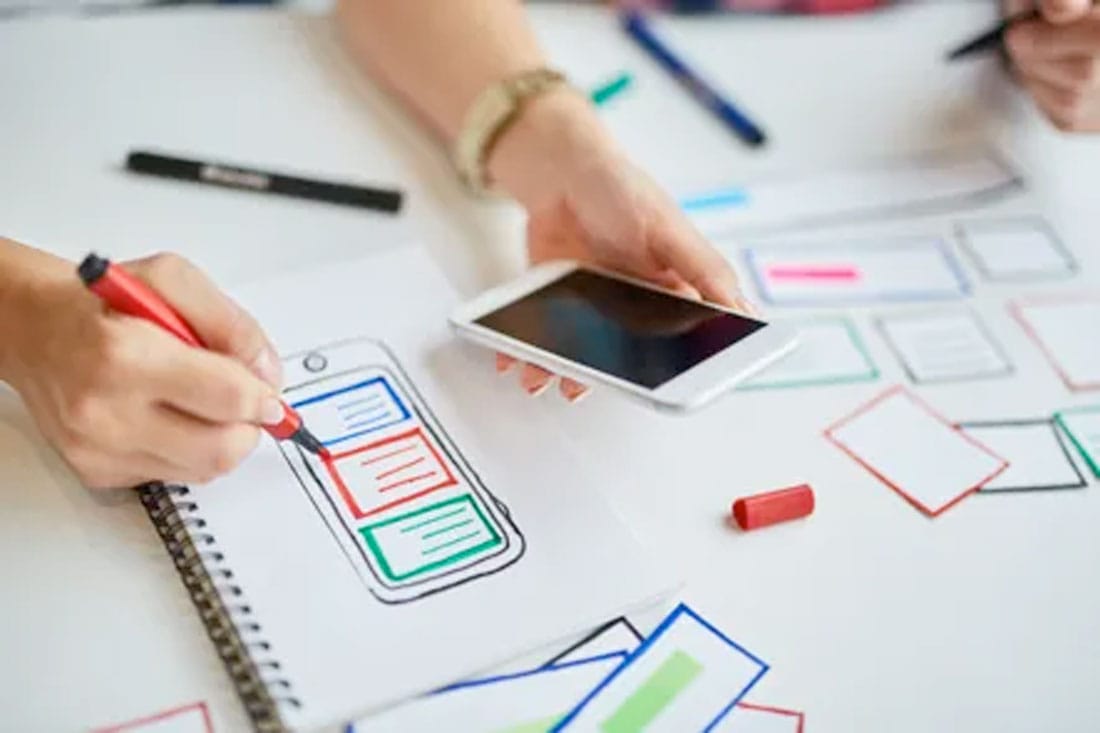 The UX Design Bootcamp is a career-focused curriculum. The structure has been designed with input from hiring managers, so you'll come out of the program with a portfolio that stands out.
The program is broken into 25 class units; you'll work through videos, in-depth articles, hands-on projects, and career-related coursework in a number of disciplines, including:
Design thinking
User research
Synthesis and presentation
Ideating and designing
Sketching, wireframing, and UI
Prototyping and presenting
Design sprints
It takes most students 15 to 20 hours a week and you should finish in six months.
The most unique part of the program might be working with an actual company to complete a design project that solves a business problem. You'll get matched with a business to work in the industry for four weeks. This will give you a good idea of how to focus your career path and build a portfolio to get you hired.
Get a Job Guarantee
The program comes with a guarantee that you will have the skills to get hired in an entry-level UX job.
If you don't get a job within 6 months, Springboard will actually refund your money.
If you are looking to break into UX design, this is a no-lose proposition. You can develop the skills and training you need, work with a company during the program to build a portfolio, and it all comes with a job guarantee.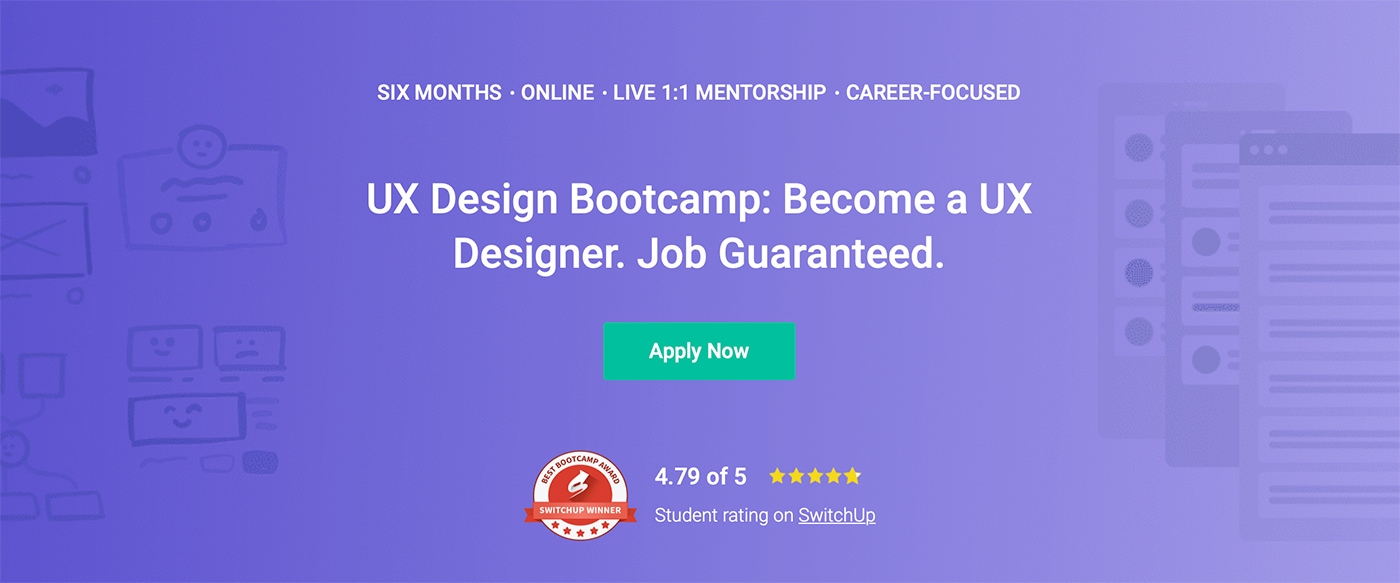 Design Project
The real-world experience that comes with this program sets it apart. You aren't just working through coursework on your own. You'll spend 40 hours working with an actual client on a design problem.
You'll be able to put some of the skills you learn in courses – competitive research, user research, usability testing, and design recommendations – into action. Then use it all to create a portfolio that will stand out from other job applicants.
Mentoring and Career Coaching
Do you want to work with mentors from companies like Google, Uber, Axonify, or Ford? You can with this program.
Springboard provides unlimited one-on-one mentoring calls at no extra cost.
A big part of the learning process is mentor-guided learning that will help you focus on career growth and development.
You'll engage in weekly calls with your personal mentor during the program. They will help you set, track, and meet goals.
And if you need extra help, Springboard provides unlimited one-on-one mentoring calls at no extra cost.
This extends to career coaching as well. You'll work with a personal coach during the course and for 6 months after graduation to help you get a job.
Your career coach will help you navigate the job search, build a career network, look for jobs with the right titles and companies, develop a resume and LinkedIn profile, navigate job interviews, and even negotiate a salary. Springboard graduates have gotten jobs at companies such as Dell, Facebook, Google, IBM, and Nationwide. So, there's definite opportunity for you here.
Learn More
Springboard is accepting applications now for the next program, which starts on July 1 and lasts six months.
They say the perfect candidates have problem-solving skills, good communication ability, and want to collaborate. Applicants should also have a year or more of professional experience or a degree in a design- or development-related field.
Learn more or apply. The application is free, but the deadline for July 1st cohort is right around the corner.