Videvo: Free, High-Quality Visuals for Your Website
Looking to create more engagement or interaction on your website? Video might be the answer.
According to some of the latest data, using video can increase engagement, is a favorite among website visitors and customers, and actually increases overall return on investment. The takeaway? You need to be using video content.
If you aren't sure where to start, look no further than Videvo. It's packed with stock videos that you can download and use in projects. Here's how it works.
Get unlimited downloads of 2 million+ design resources, themes, templates, photos, graphics and more. Envato Elements starts at $16 per month, and is the best creative subscription we've ever seen.
What is Videvo?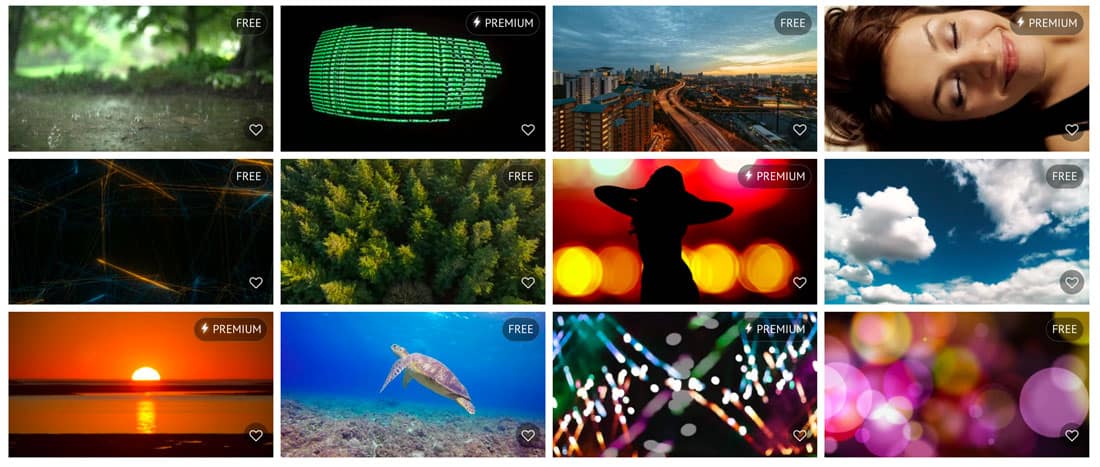 Videvo is a stock video resource with thousands of stock videos and motion graphics, as well as audio tracks in one place.
You can browse footage options by category or using search. (The same goes for sound effects and music.) And everything is free to use in personal and commercial projects.
The creators of Videvo tell their story like this:
Let's face it, stock footage and audio assets can be expensive. So much so that not everyone is able to afford some of the high prices that some agencies demand.
When we set up Videvo, we wanted to create the world's largest resource of free, safe-to-use video and audio content on the web. It is our mission to continue to strive towards this goal, providing the highest quality free content on a regular basis, available for everyone to use.
Popular Stock Video and Audio

Videvo video and audio files are created in a trending style, with modern techniques and aesthetics.
The library includes clips that you will actually want to use without an overly "stock" feeling to them. (That's a big deal in today's marketing environment where everyone is trying to create the most authentic content possible.)
Video clips have a "real" look to them because they are created by a community of videographers that submit to the site. (Read through the FAQs if you want to become a contributor.)
The site also has a trending topics section, which shows you video elements that are most popular among users. This can give you an idea of the kinds of clips people are using in projects. Trending topics include: people, backgrounds, VFX, industry, medical, sport, and nature.
Key Features

Videvo is easy to use. Just use the search bar or browsing options (by popular, recent or category) to find just what you need for active projects. Click on any clip to play it and see if the content is a good match.
Clicking into videos also provides plenty of other useful information to help you figure out if clips will work for projects, including resolution, file size, format, aspect ratio, frame rate, and duration. Each video also includes similar clips if you need a different option.
Other key features of Videvo include:
Large video database
Impressive library of motion graphics
Audio and sound effects clips in the same location
Free stock footage that's available in high-resolution
Simple licensing that's easy to understand
New videos added daily
Premium option for heavy users that want more clips or royalty-free options
Curated library so you don't have to sort through junk to find good clips
Plenty of options from landscapes to live action with people to effects and background video
Pricing
One of the best things about Videvo is that it is free. The resource is packed with safe-to-use video and audio content.
Clips can be used in personal and commercial projects. Some videos do carry a Creative Commons 3.0 license, which means you can use it as long as you attribute the clip to the original author.
Videvo also includes a premium option, that includes access to additional clips and makes everything royalty-free (so you don't have to worry about attribution). The premium tier is $14.99 per month.
Conclusion
Having a solid tool for video and audio clips is a must-have for any designer. Whether you work on a team or as a freelancer, someone will ask for these elements on a website design. Videvo can help you be ready to jump into those projects with ease.
Plus, it's free. You don't have anything to lose. Browse through the collection of stock videos until you find something that will help make your project better. We definitely think you'll be impressed with all the options and high-quality clips available for download.
Our thanks to Videvo for sponsoring this post, and helping to support Design Shack.