Zarget: Analytics for Designers – Settle Design Debates With Data
Do you ever wonder if you are getting the most out of your website design? While asking peers about the design is great, there is a more data-driven, scientific way to evaluate website conversions.
Zarget is all-in-one conversion rate optimization software. It offers a suite of analytics tools that help observe, track and drive visitor behavior on websites to optimize conversions. Tools include A/B testing, heatmaps, funnel analysis, form analytics, polls and feedback. Here, we'll take a look at Zarget, it's features and how you can use the tools to more successfully evaluate and shape your website design into something that users can't help but interact with.
Envato Elements gives you unlimited access to 2 million+ pro design resources, themes, templates, photos, graphics and more. Everything you'll ever need in your design resource toolkit.
What is Zarget?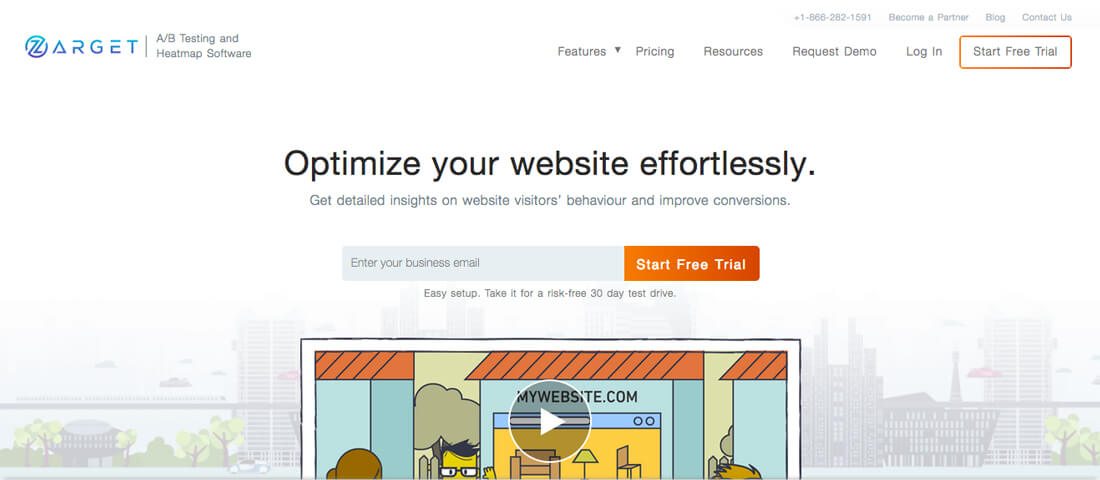 Zarget is different from many of the other analytics tools you maybe have tried. It uses data to help you make better design decisions. The software is designed to help you ensure that visitors are doing what you want them to do while visiting your website.
If people are looking at and clicking the wrong things, you won't meet desired goals. The first step is to understand user behavior and then shape the design in such a way that leads users to where they should go and help them engage with the right elements. The tools can be helpful for anything from a blog to e-commerce site.
The best part about Zarget is that the data you collect is not opinion. It is actual facts that are presented in an easy to understand format that can help you improve conversions.
Zarget boasts some impressive customers as well, including GoToMarkters, Rewards4 and Farm Aid. The company was founded in 2015 with a goal to streamline the optimization process and make it more efficient, making things significantly easier for marketers.
Key Features
Zarget is packed with a variety of tools to help you better understand web traffic. It's not just the job of the marketing department to know what is and is not working in the design. It's also the job of the designer and developer to take this information and improve the website architecture and user experience.
Key features of Zarget include: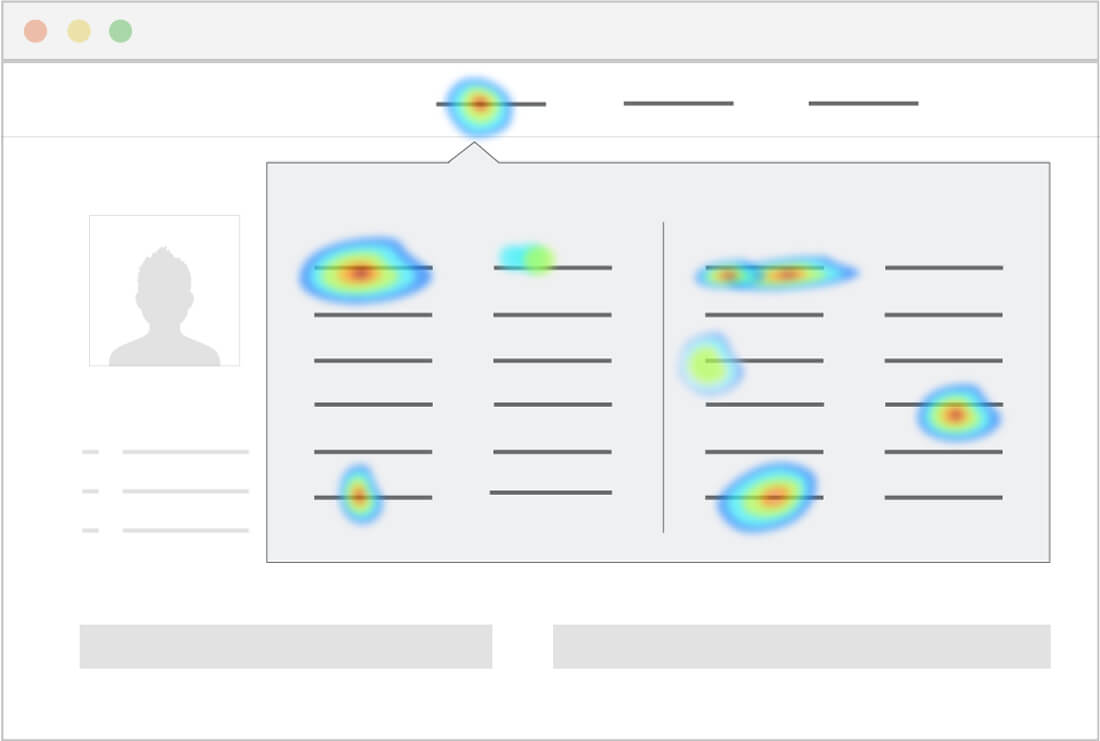 Heatmaps allow you to view dynamic, graphic representations of website visitors' clicks. It's one of the best ways to visualize visitor interactions using a color scale.
You can actually view what users are doing on your website in real time. This can help you figure out what users like and don't like through a visual representation that's easy to understand.
In addition, you can track clicks on interactive elements – something that most other heatmaps don't include – and see click and scrolling patterns using the same format.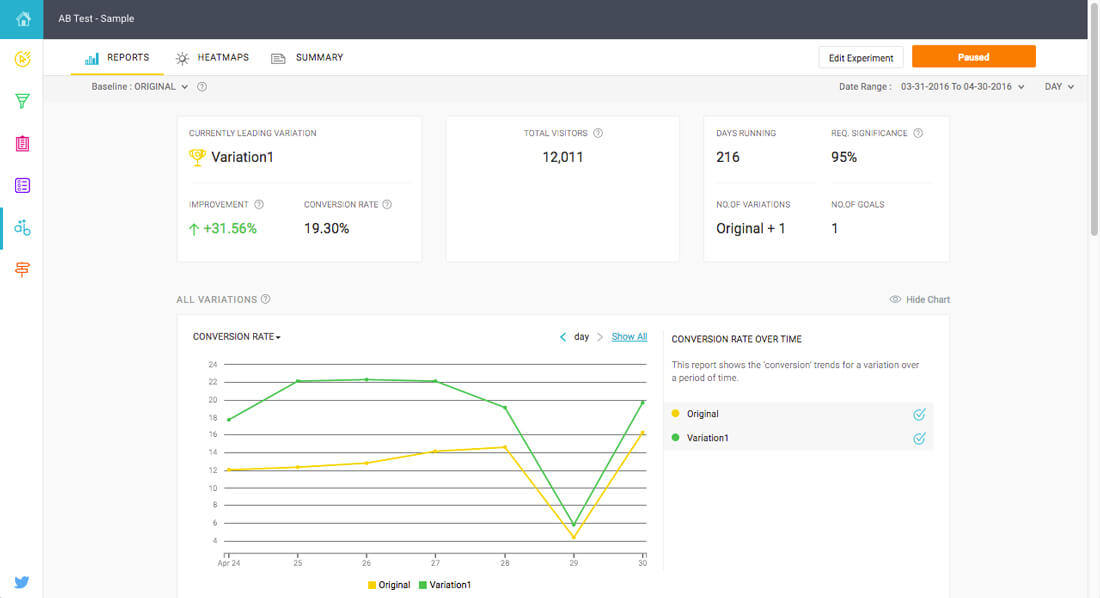 Zarget's A/B Testing feature allows you to create multiple versions of web pages so you can use live testing to see which version converts users better. After the test, you can compare results and use the page with the better conversion rate all the time.
The A/B Testing tool works using a visual editor, so you don't have to recode the entire site to run a test, it tool includes a Google Chrome plugin for ease of use and a good A/B Test can help you get better conversion rates from the people who are already visiting your website.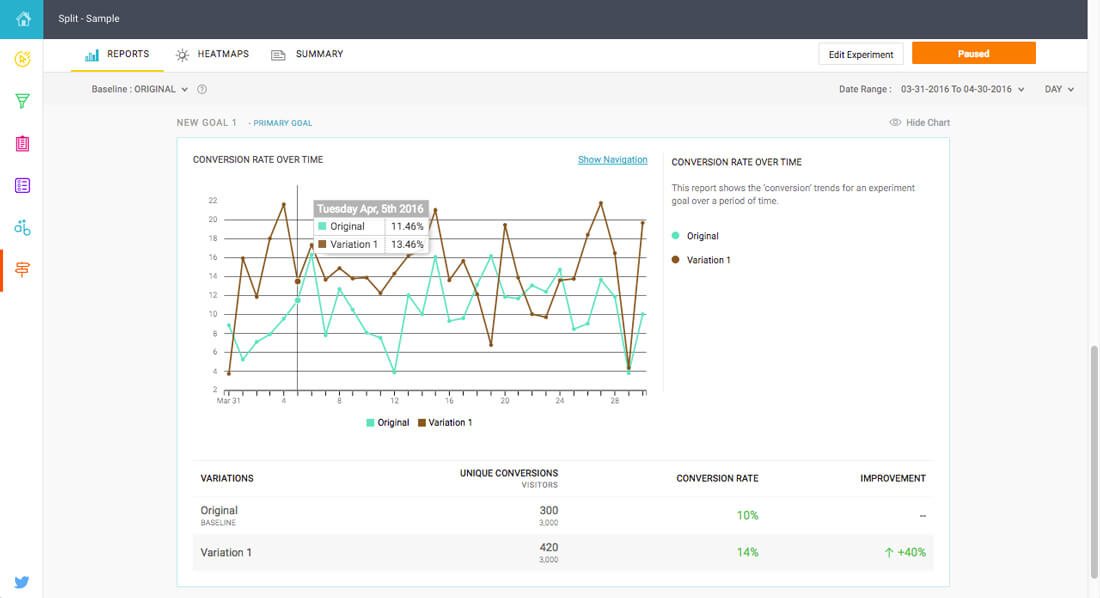 Zarget's Split URL testing allows you to test template-level redesigns for individual pages or as part of a full-scale redesign. Test variations on two different URLs and split traffic between them to see which design encourages more user interaction.
This is one of the easiest and most proven ways to make changes that will actually work better on your website. (If you are struggling to decide which design option is best, this can take all the guesswork out of it for you with the results to back up the decision.)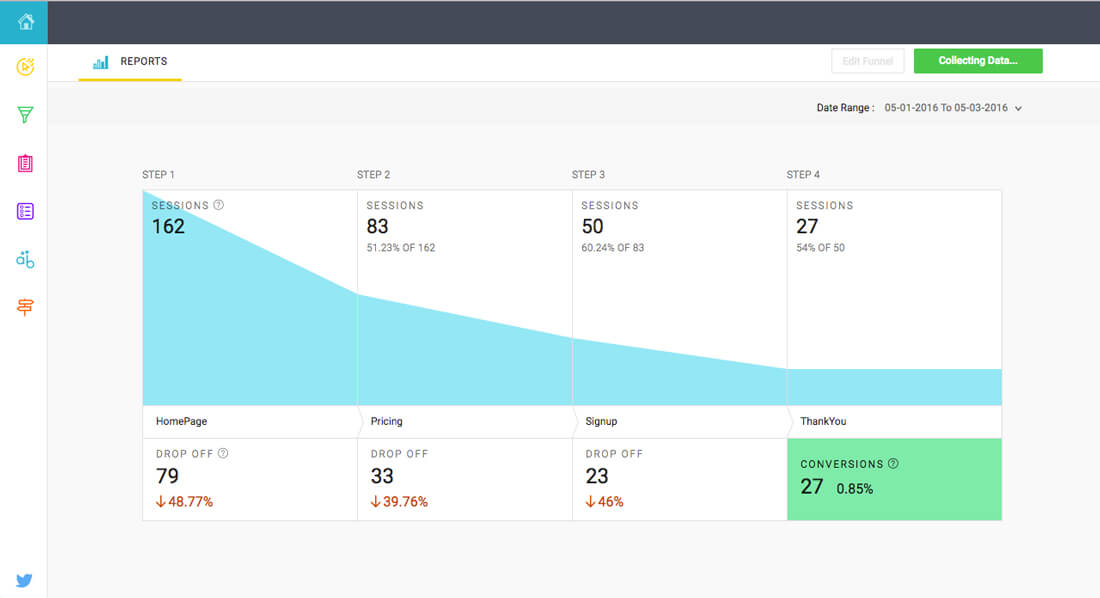 Analyze funnel pages to see where users leave your site. The Funnel Analysis tool will help you spot pages with huge drop-offs. By constantly testing conversion funnels, you can build website paths or navigations that are best for conversions.
Get instant access with real-time reporting, track pages without URLs and combine funnel analysis with other testing methods to enhance user flow and keep visitors on your design longer.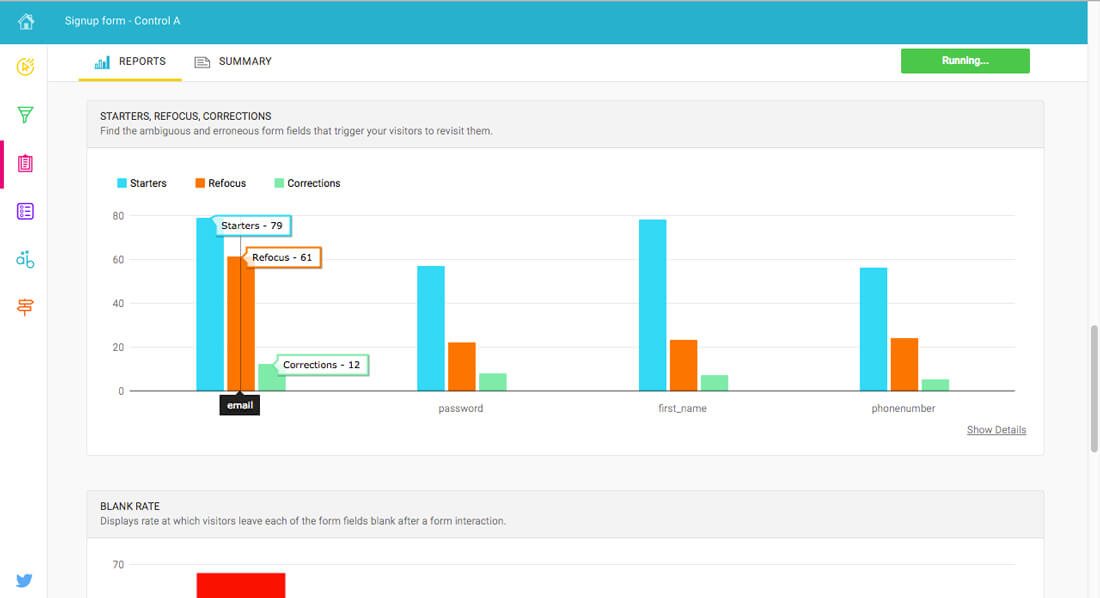 Do you know what parts of the design makes users scroll or linger? Hopefully, it is near your key conversion or form.
Zarget's Form Analytics let you look at metrics by form field, so you can see what part of a form is troubling for users or causing them to stop, and all the reports come in a graphic format that's super easy to read and understand.
Polls and Feedback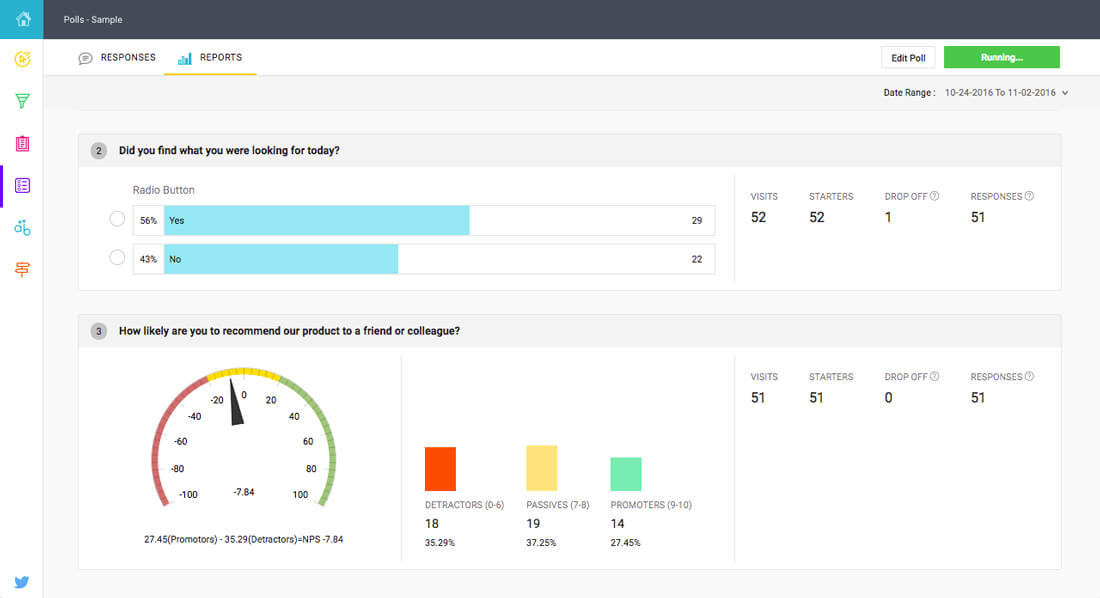 Polls and other feedback loops can help increase visitor engagement and these tools are part of the Zarget package.
Website polls and feedback help start an instant conversation with a prospective customer. Using Zarget, you can establish a good set of polls and surveys across your website. You can ask a single question, conduct a brief poll or run a quick feedback session. All of these design elements can create leads and provide user context to help you make the most of visitor sessions.
Pricing
A package this robust might not seem like something you can add to your design, but Zarget is incredibly affordable. And all plans include a free trial to help you learn how the tools can benefit you.
There are two basic pricing tiers:
Standard: $15 per month, includes heatmaps, funnel analysis and form analytics tools
Professional: $35 month, includes everything in the Zarget suite of tools
If these options aren't a fit, you can contact Zarget for a more custom package.
Conclusion
Zarget includes a robust set of tools that can help you maximize the potential of your website design. Although the platform is designed for marketers, it is a valuable asset for anyone working with a website design or development.
The free trial makes it easy to get started. Try Zarget and expand the potential of your website.
This content is sponsored via Syndicate Ads. Our thanks to Zarget for supporting Design Shack!